The Princess and the Frog
As you know, the Baergs are on break.  We've been going and going so now we're doing a little resting … or breaking.
Nothing too terribly exciting … we all went to Lifetime today and worked out and the kids did the rock climbing wall, a haircut or two, a closet cleaned … REAL exciting stuff.  I just hope no one has to write a paper when they get back about what they did over Spring Break.  It wouldn't exactly be riveting reading, but it is relaxing.
And we needed some relaxing.  Needed to catch up on a few things … like taking Savannah to see a movie that has been out since DECEMBER!  I told her we'd see "Princess and the Frog" in the theater but we just hadn't found the right time to go.  I cannot even begin to tell you how happy I was to find that the movie was still showing at the dollar theater.   Not only did she get to see it in the theater, it was only $1.50!
She asked if Bill could take her since he was home this week and I thought that was a great idea.  Especially when I saw that she went and took out her ponytail (that she wears every single day) and fixed her hair into a new little hairstyle.  Very cute and sweet.
I wish I had taken a picture, but I was kinda busy.  Although I do have this picture of her last year with a princess:
You see, while Bill was on his "date" with Savannah I was home hosting Jacob's first ever sleepover.  He was invited to a friends house but opted to have the friend come here after he informed me, "I've never done that before Mama".  And far be it from me to push that sweet thing out into the world before he's ready (insert smile) … so I was glad to have his friend Connor come here.
And I realized, once again, that I am still new to the "boy mom" gig.  (I have started trying to say "uniforms" instead of "outfits" now … just so you know).   Boy sleepovers are very different than the ones the girls have had … for example, Connor hadn't been here five minutes before he and Jacob were boxing.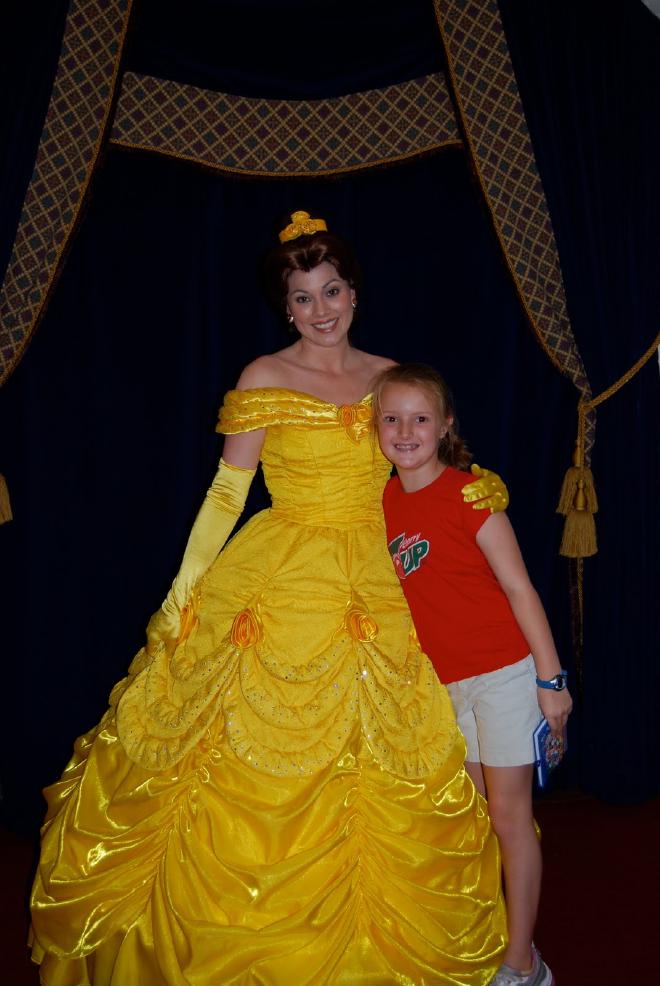 And having a very good time doing it.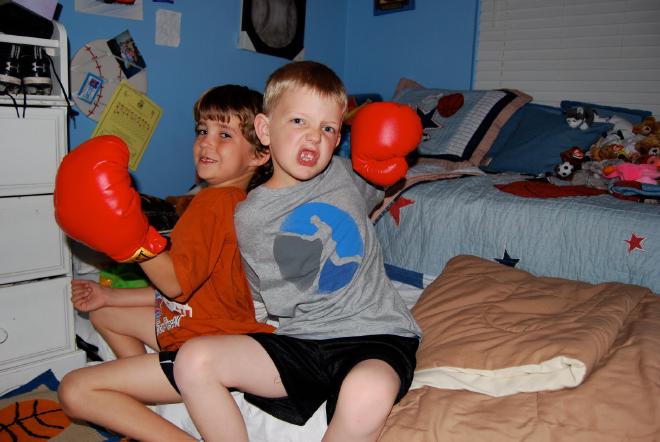 When they finished approximately round 42 (and an unauthorized sack race which caused Connor's pillowcase to rip!) I suggested we put in a movie to "settle down a little".  A juice box and popcorn and they were ready to watch.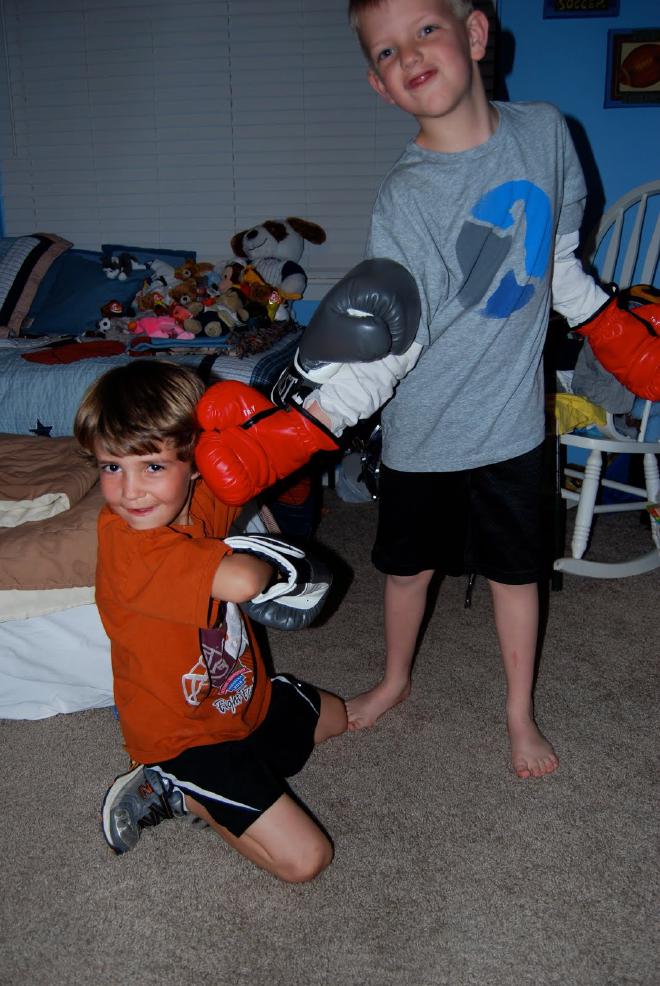 While they were watching a "boy movie",  Bill sent me a text from the "girl" movie that said "having a good time with my Princess".
And you know what?
I was having a really good time with the frogs too.