Because doesn't everyone want to wear a party hat on their birthday?!
Brittany turned twelve today.  Please don't get me started on how she could possibly be twelve.  And the fact that she has 364 days until she becomes a teenager is almost more than I can stand. 
We went to our favorite Sunday Mexican place, Pappasito's, for lunch and Brittany got to don the requisite "party hat" while the waiters sang to her.  She is JUST LIKE BILL when it comes to things like that … which means she doesn't really enjoy people singing to her while she wears the hat … but she wanted the dessert so it all balanced out.
Her siblings stood ready and waiting to dig their spoons into her dessert …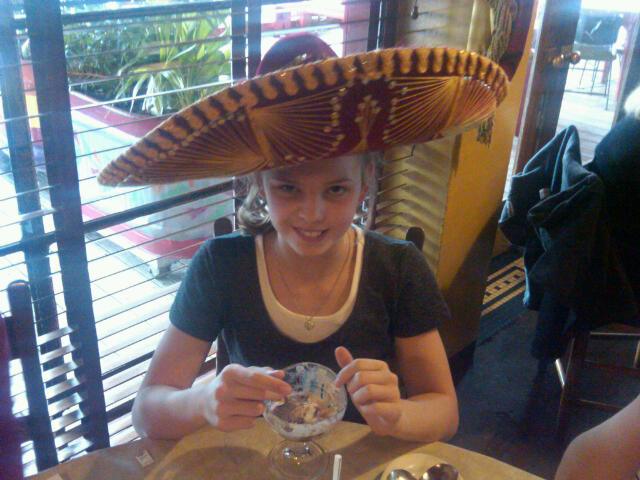 Happy Birthday beautiful Brittany!  You are a blessing to our family!!!  Ole!