Progress ...
Many of you have asked for an update of the house.  Things are moving along quickly now.  We are due to get counter tops and toilets tomorrow, fixtures will be put in the bathrooms, doorknobs will be attached and … if we're lucky we may even have mirrors.  That and new windows across the back of the house and the upstairs will be done!
Except for carpet.  We are currently waiting on the carpet to arrive from Georgia.  I personally thought Houston was big enough to have carpet but apparently it doesn't … so we're waiting.  As soon as the carpet is laid … we're bustin' a move out of here!
I absolutely LOVE the way the upstairs looks.  It looks SO much better than I ever could have dreamed.  I cannot wait to live there!!!  Here are a few "during" shots.  The kids each picked out their own paint colors and I think they perfectly reflect their personalities.
This is Caroline's room so far … a very light grey that is classy and sophisticated.  I would paint the whole house this color if I could.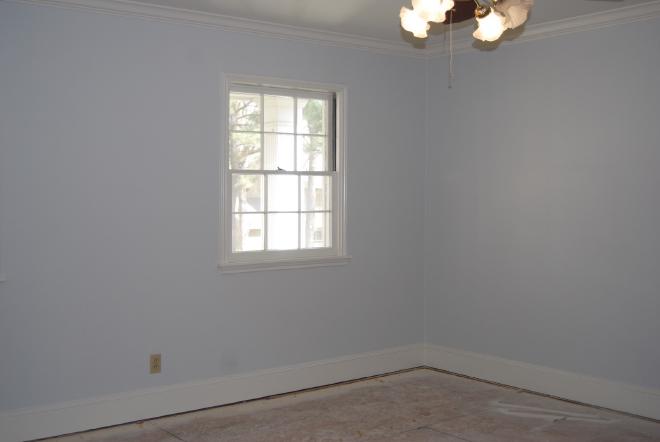 (The plantation shutters for the windows have been ordered.  Looks like we'll be putting up paper or something until they come in).
This is Brittany's room.  Her color is called "splash" and is SO Brittany.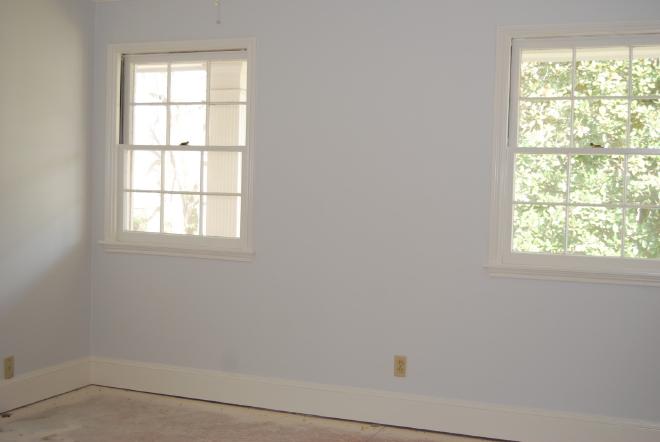 Savannah's room is a pretty pink: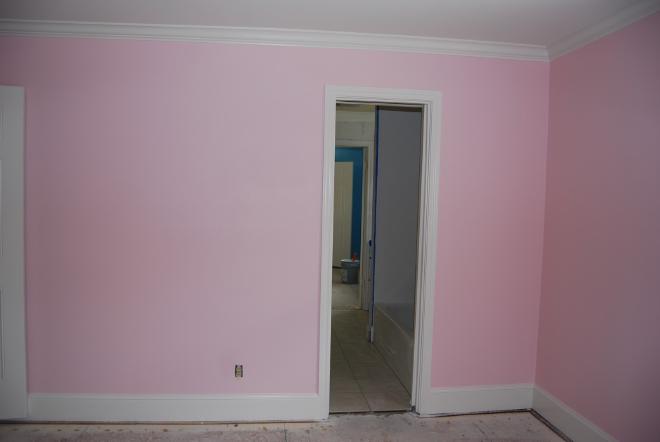 Both bathrooms have the tile finished and cabinets built … we just need sinks and counters and light fixtures and mirrors!
This is the Hollywood bath that Brittany and Savannah will share: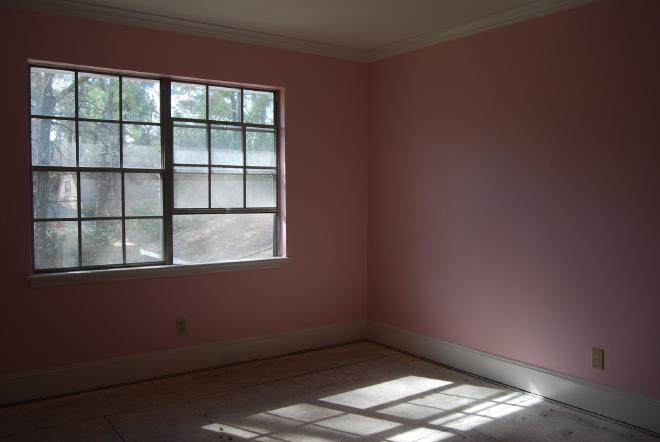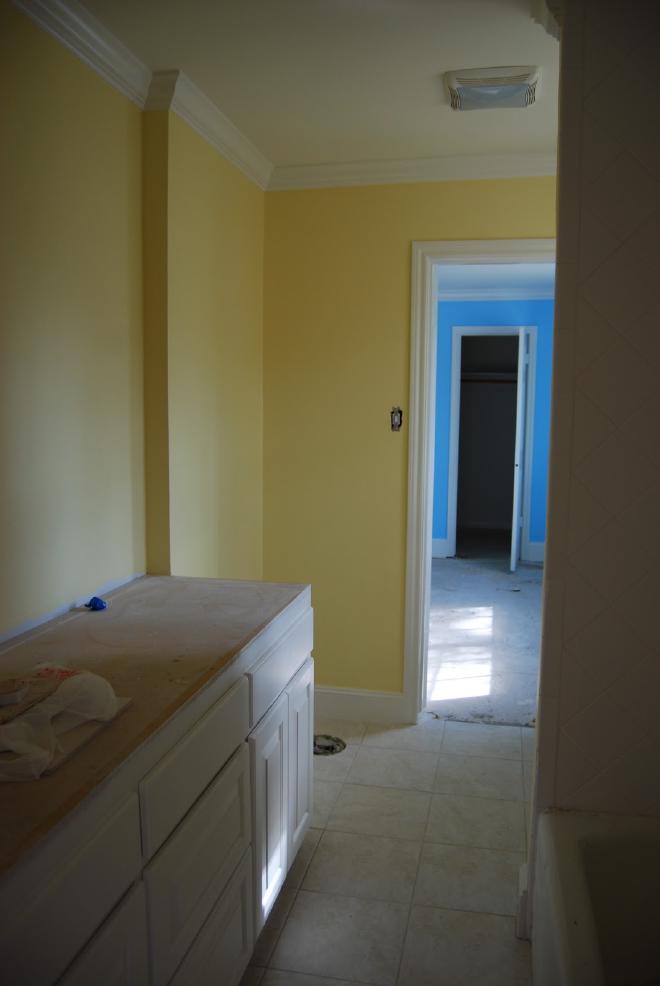 Caroline and Jacob will share the hall bath.  Their glass shower door is supposed to be in this week too.  Majorly love their bathroom!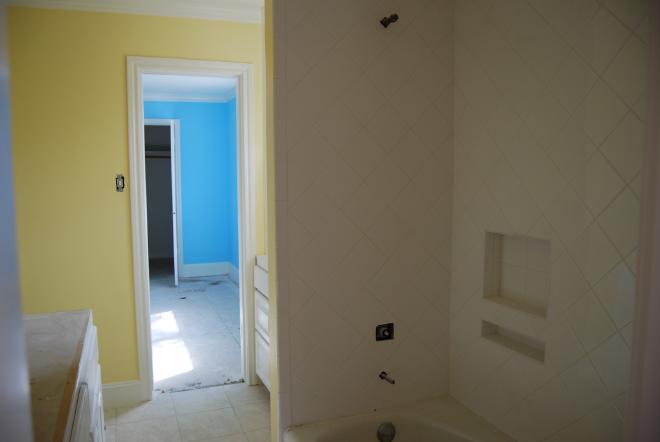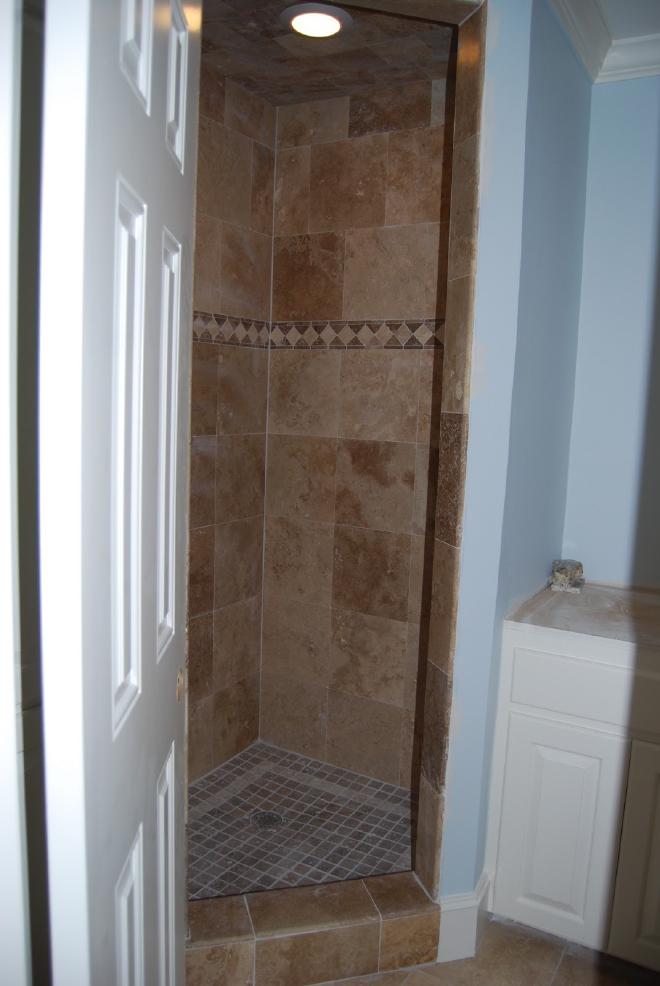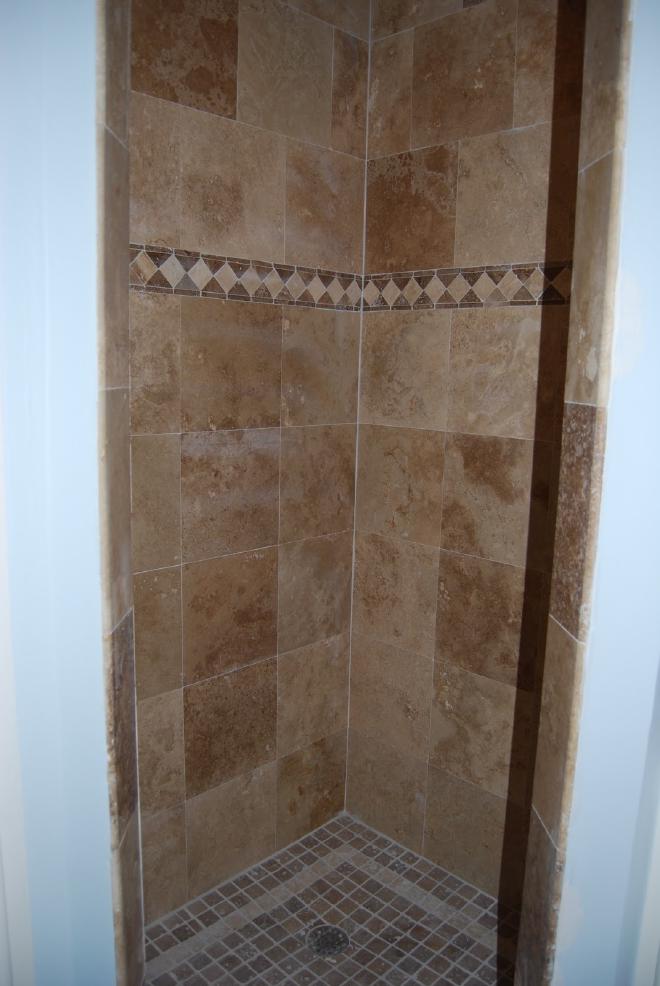 There you have it … thus far.  Stay tuned!!!