And then they drove up in a Baylor car
For the first time in years we made it to the early service for Easter.  That is quite a feat for us.  Not lying.  The music was beautiful and it was a packed house.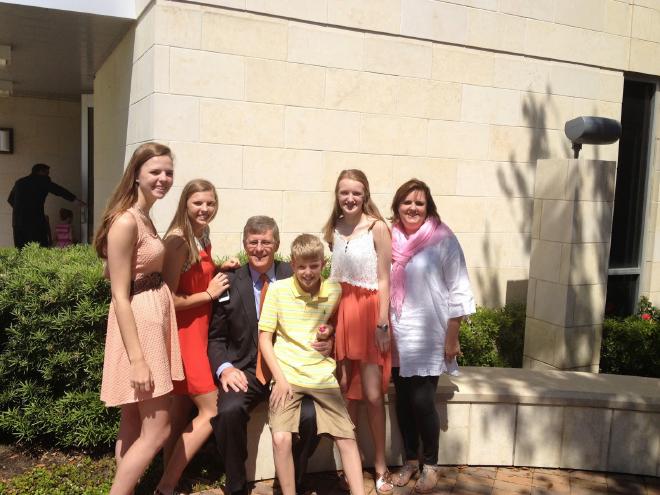 Kind of like the movie theater the night before.
Saturday night we went to see "God's Not Dead" but it was completely sold out.
So we went home and got ready for the next day where we would celebrate the original "God's Not Dead" story which is SO VERY GOOD.
And after church and after lunch with the Easter bunny …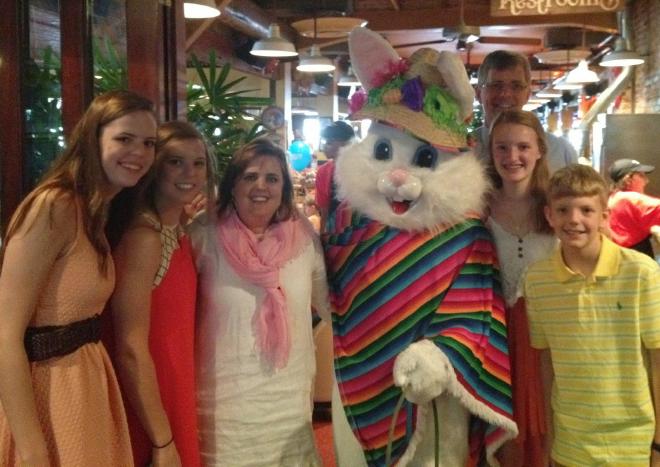 and some Easter pictures (notice the photo bomb over Savannah's shoulder)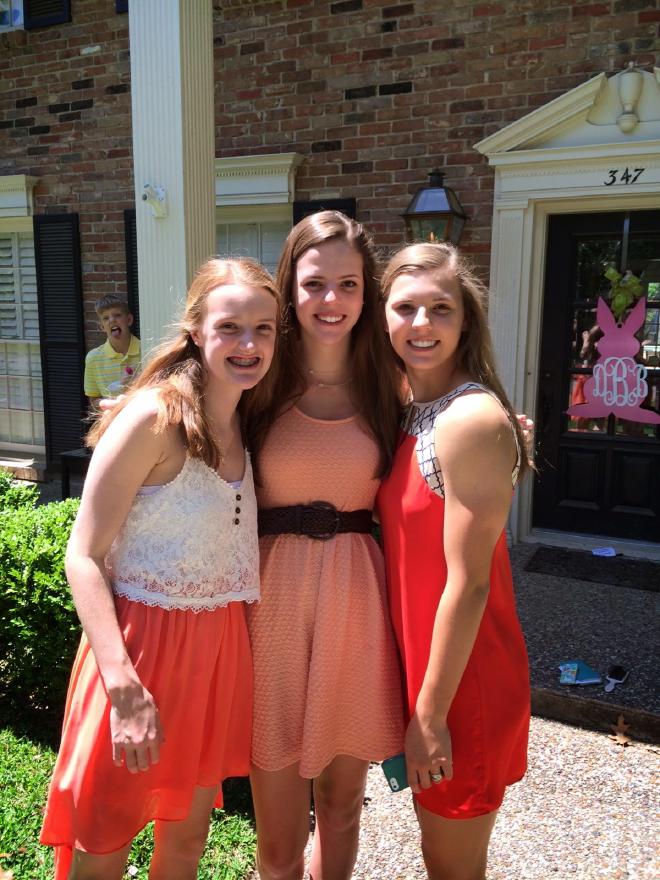 and some Easter basket fun (look what a good sport the Easter bunny is bringing Caroline a University of Texas basket!)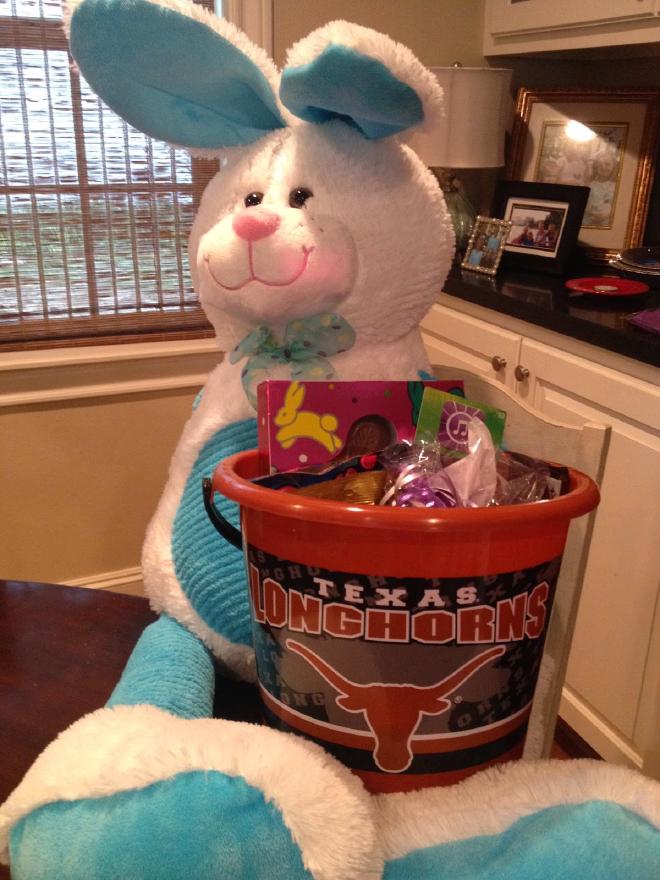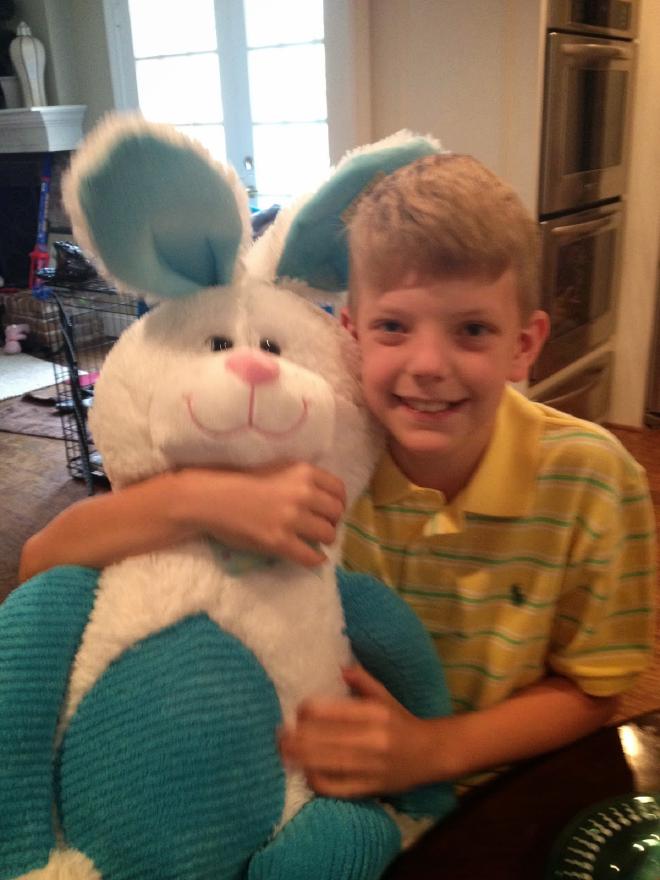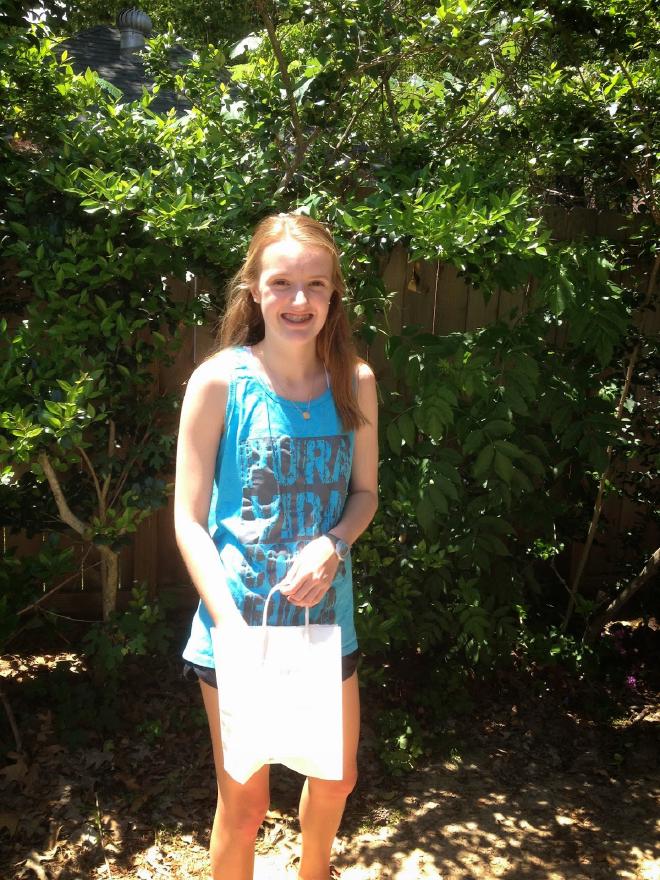 we headed back to see the movie.
It was very good.  Totally recommend it.  GO SEE IT.
Afterwards we came home and made pancakes, eggs and bacon for dinner (which has absolutely nothing to do with the story but I love making breakfast for dinner).   I started scrolling through facebook and saw that the Baylor car (that a friends daughter had won at a football game in the fall) was TWO STREETS over from my house.  I mentioned that I would die if that car pulled up to my house … and guess what?!  Five minutes later it pulled up.
I WAS BESIDE MYSELF.  I rode in it up the street so we could try and take a picture in better lighting.  Then my cute college friend said I could DRIVE IT.  And y'all, I laughed and I laughed.  In fact I laughed so much I hit a curb when I was pulling it up to my neighbors house so she could come out and see it.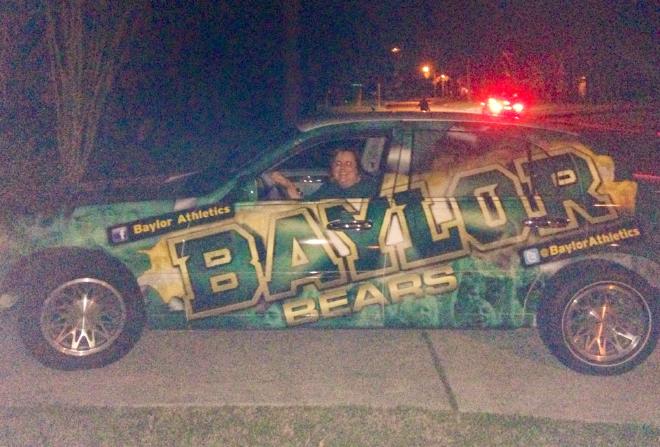 It was SO FUN.
And funny.
And the car is for sale.
So now I want to buy it mostly so we can drive up in it to Caroline's dorm at the University of Texas next year for parents weekend.  
Because that would be hilarious.
At least to the Easter bunny.