Does God Know Your Name?
Fear not for I have redeemed you, I have called you by name, you are mine. Isaiah 43:1
When I speak I always want to hear the stories of the people who come.  Earlier this year Vanessa Cordes told me her family's story and it's so great I wanted to share it with you.  She was happy for me to share and it's great timing because yesterday was her cutie's fourth birthday. Here's their story …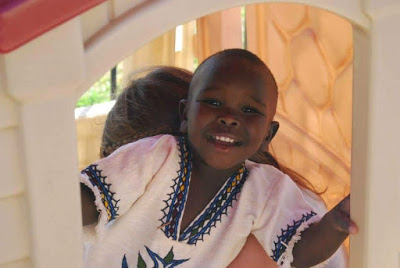 John and Vanessa Cordes are both on staff at Fellowship of Cinco Ranch.  They are a sweet, sweet family. They felt God calling them to adoption in Ethopia.  They had daughters and planned on adopting a boy.  When all the paperwork was filled out and submitted, John began to grow a beard.  As the weeks and months went by and he was asked about his beard he would say … "we will see my face when we see our sons face".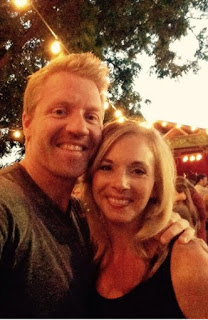 The beard grew and grew.  They had fun with the beard … putting pencils through it, etc.  When people asked about his beard the answer was always the same … "we will see my face when we see our sons face".  They never expected it would take so long to get the picture of the boy who would be their son.   For five long months they waited for a picture … and the beard grew.  It was hard not to become discouraged during the wait as they so desperately wanted to see the face of their boy.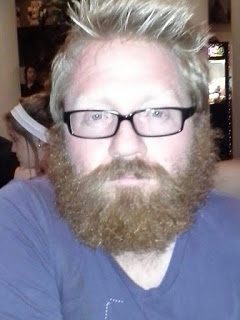 Finally they received his picture!  A little boy with a big smile named Abas.  John shaved his beard and they began to make plans to travel to meet their son.   During the waiting to go meet Abas they researched what his name meant.  They knew the names in that country had meaning but they couldn't seem to find his particular name anywhere.
Eventually they travelled to Ethiopia.  They had been informed that Abas' mother had died in childbirth and his father was living and working some distance from the orphanage.  John and Vanessa decided to travel to meet Abas' birth father.  Because the dialects/languages are so different they had to take two different interpreters with them.
They found Abas' father and through interpreters spoke with him.  At the close of their conversation they asked what Abas' name meant.  Abas' birth father laughed and said "bearded man".
BEARDED MAN.
ARE YOU KIDDING ME?!?!
Please understand … John no longer had a beard when he was in Ethiopia.
So … while a little boy whose name means "bearded man" was waiting to be adopted in Ethiopia, the man in America who was adopting him grew a beard and refused to cut it until he saw his little boys face.
I think that is amazing.   God knew who was going to adopt Abas.  And he knew the little boy whose name meant "bearded man" was going to be adopted by a man who was bearded until he saw his sons face.   And God knows our names too.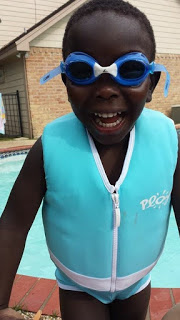 "And the Lord said unto Moses, I will do the very thing you have asked, because I am pleased with you and I know you by name."  Exodus 33:17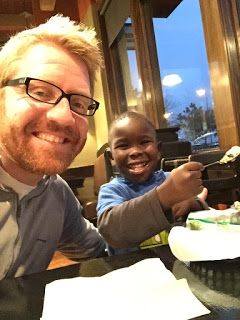 Happy 4th Birthday Abas!  I love your smile!  God knows your name!