I'll never mention this trip again.

At least I'll try not to, because I know you are sick of hearing about it. What with all the flower box posts and all!
But unlike the movie, you can't FORGET PARIS!
And to paraphrase a line from Billy Crystal in that movie …"how can you forget one of the best days of your life?"
And it was.
I love Paris.
I love, love, love, love, love it.
I had been once before, but not with Bill.
And well, we really loved it there.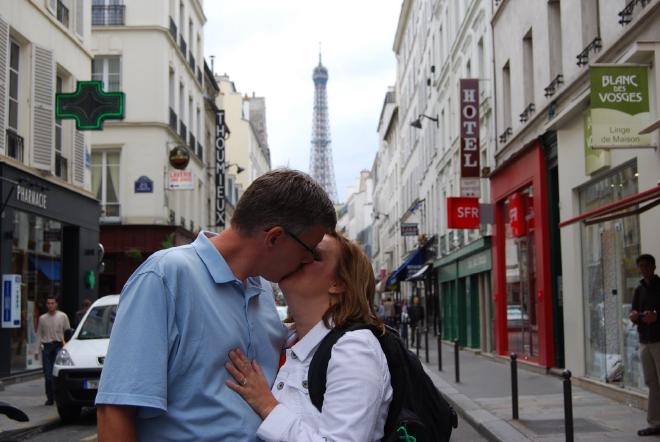 Notre Dame and the Sacre Couer:
And we went here: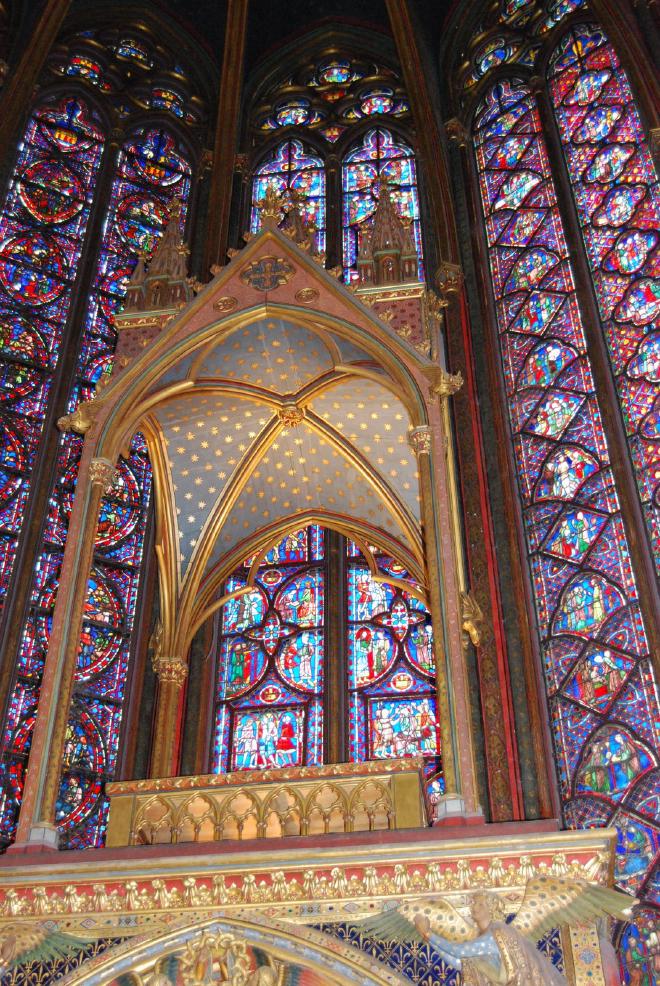 And climbed MORE stairs to get to here: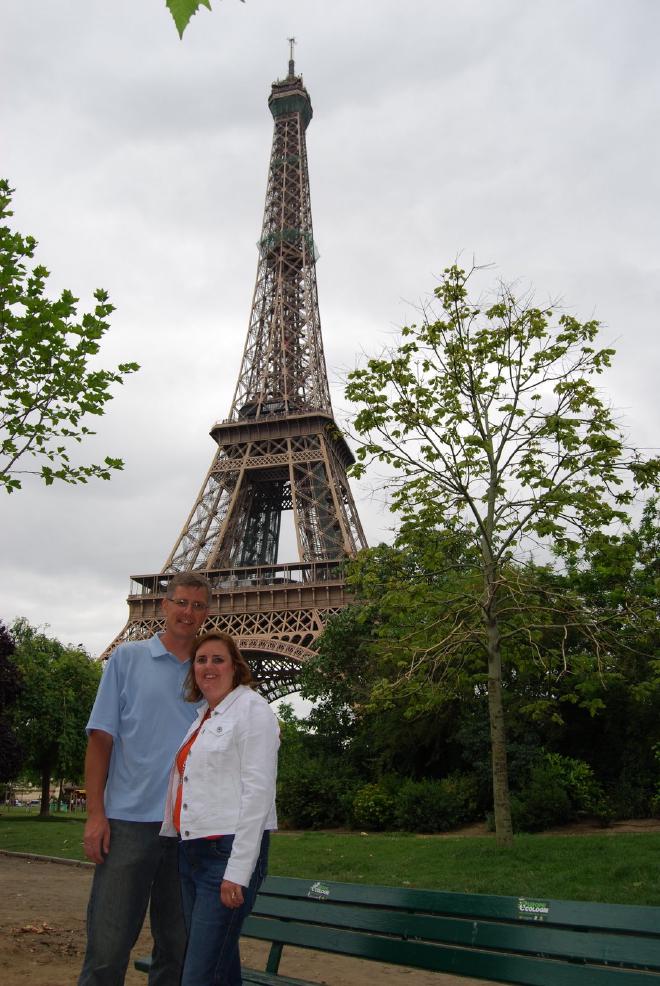 And then we took an elevator to the VERY, VERY top. And after all these years I can now say that I have gone to the top of the Eiffel Tower. A dream come true!! (There aren't really any good pics because apparently I'm a little afraid of heights. Just so you know.)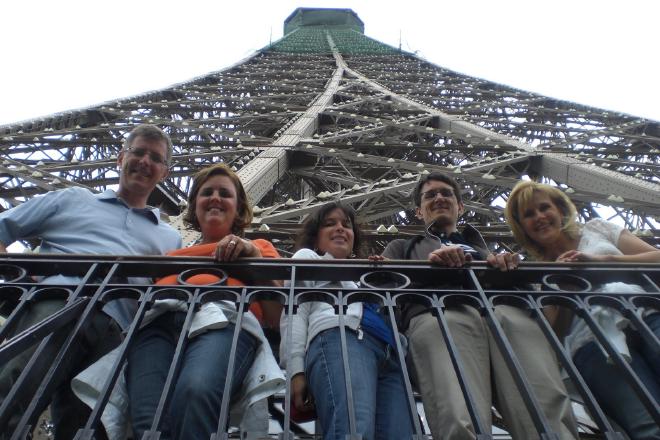 We "test drove" this car on the Champs Elysees. Girls Gone Wild is what I'm saying.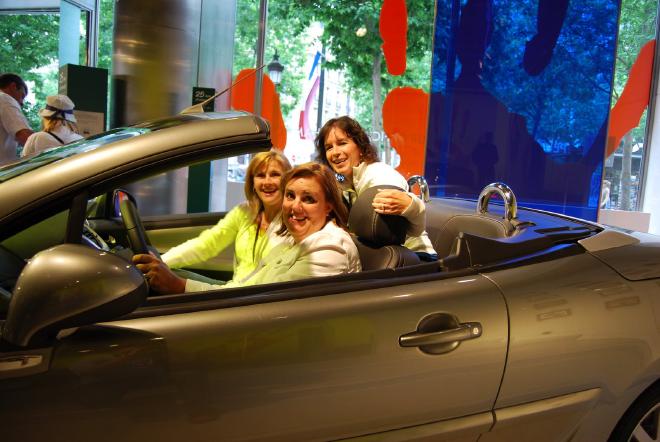 Saw a few more sites.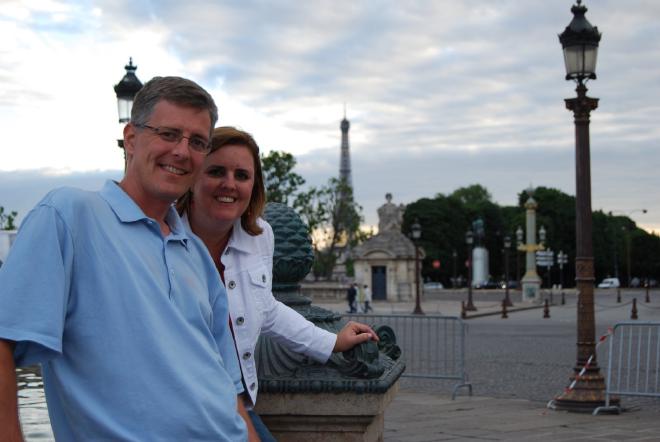 Had a wonderful dinner.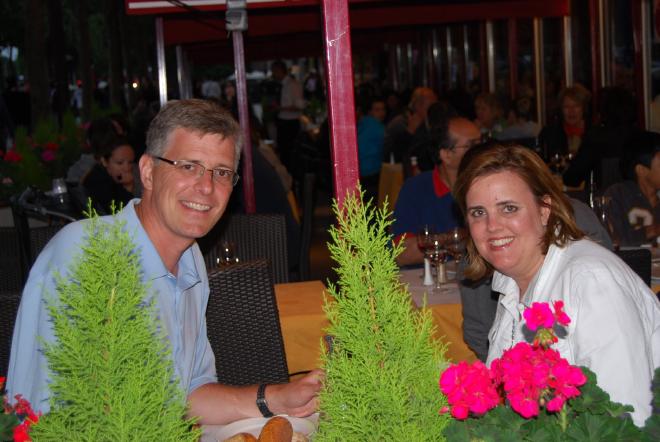 Wondered who could forget Paris?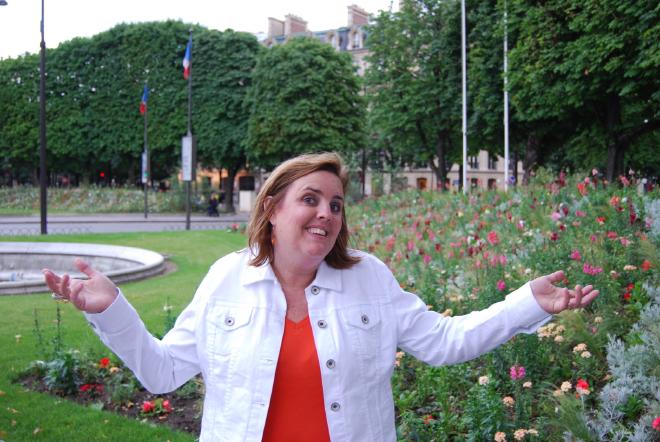 And decided not us.
Definitely not us.
We'll never forget Paris.