It was a one day va-cay!

Thursday night my friend Carol called and said she was going to be in the Galveston for the weekend visiting with some friends of hers from high school. Through the years they have become friends of mine and I love spending time with them. Carol asked if I wanted to come down for the day and bring my girls.
The funny thing is we rarely go to Galveston and when we were driving back a couple of weeks ago we remarked … "it's so convenient, we really should go more often." So, twice in two weeks we headed down I-45 just a little over an hour and dipped our feet in the Gulf.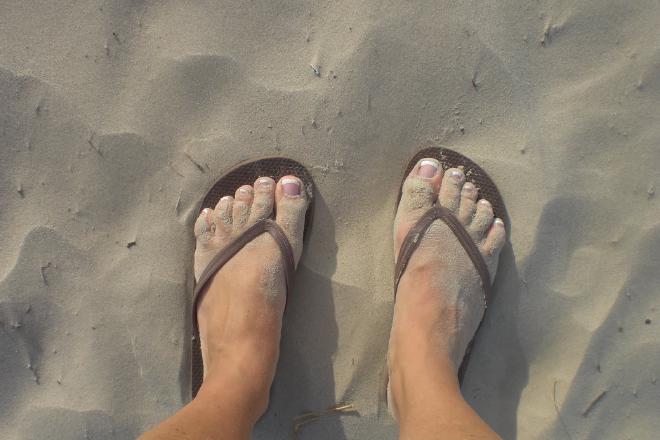 It was a girls only weekend and I didn't know how much I was in need of one of those. I loved visiting with my friends and our daughters all had a blast together too. As soon as we got there Caroline recognized one of the girls from her week at Pine Cove camp. It really is a small world. Here was our gaggle of girls: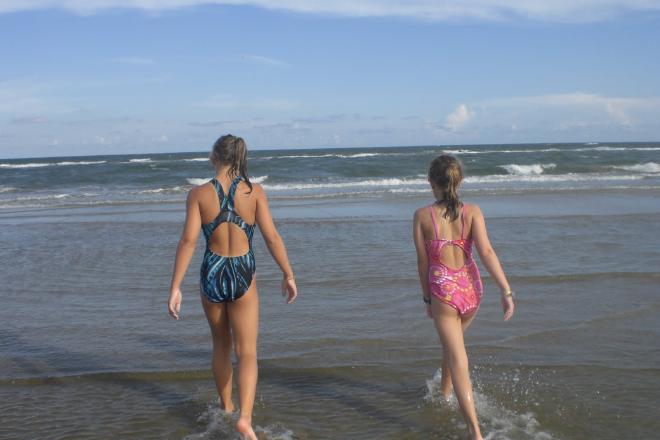 We tried out two different pools. This one had a beach view: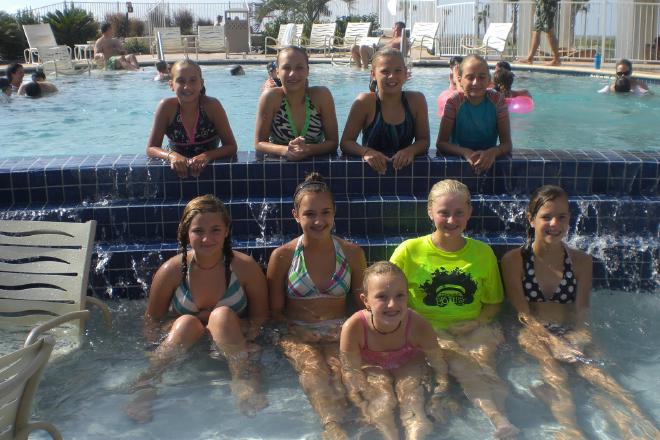 And let me tell you, it was like we were at a resort!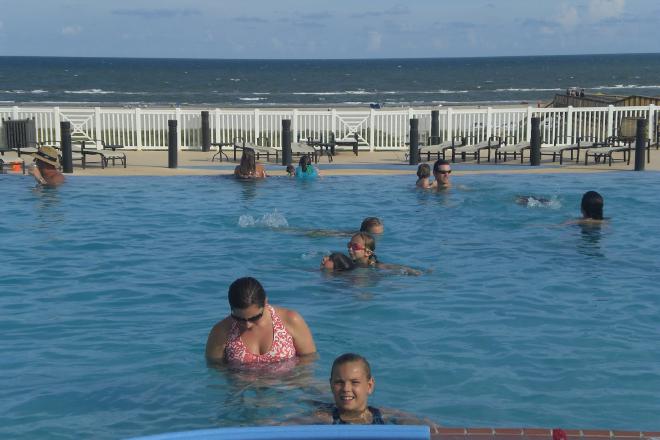 And even though the Gulf is not prettiest water in the world…it's still a beach!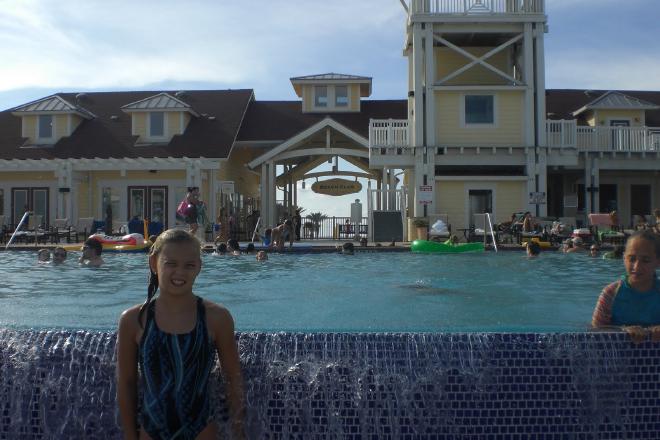 Savannah hunted for seashells …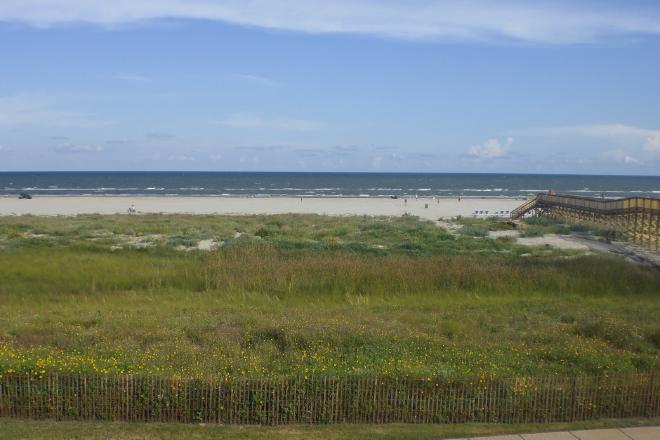 And after dinner and lots more laughs, the girls and I headed back to Houston for the last week before school starts.
Summer 2009, I'm sure gonna miss ya!