Captain, My Captain
So this is my dad …
73 years young today.
The guy who drove the boat at the lake and gave me no cause for concern…then or ever.
Steady Eddie I would call him.
Except his name is Doyle.
I mentioned yesterday about Bill's lack of home improvement skills and his tireless devotion to his family.
Well, Bill and my dad have the latter in common.
For home improvement … my dad can make, fix, design or build just about anything. Last time he came to Houston he showed up with this stool with golf club legs for Jacob.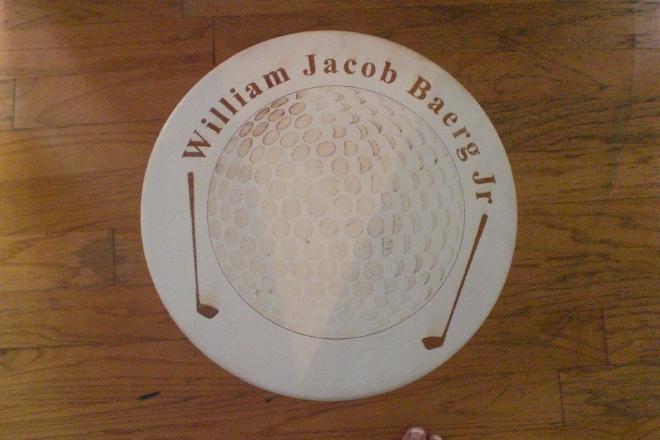 So clever and creative. Bill keeps a running list in his head of projects to "ask my dad about". It would take up all the space on this blog just to write out all the things he has done around my house … suffice it to say … it's a lot.
But he has also been tireless in his dedication and devotion to his family. For example … my dad doesn't ski (he doesn't even swim for crying out loud!) and yet he took us summer after summer to the lake and drove the boat around for hours and hours at a time. And those were some good times…some very good times.
He often taught all day and would go somewhere else to teach at night and yet, when he got home, I never once remember him being too tired to help me with my math homework. And I can assure you … helping me with my math homework was no walk in the park. You might want to compare it to a root canal.
Although I still don't understand why we need to know about isosceles triangles and I can't give you any information on the Pythagorean theorom, I can tell you this … "math is an exact science". And I know that because my dad told it to me night after night after night. That would be about a million and seven times, give or take a few. It's just so hard for me to be exact.
I don't recall ever enjoying anything about math past the 4th grade (unless you count the classes where I got to sit by my friend Lucinda … and that was fun, but only because we could visit, which may have been why I needed so much help later on) until I was in graduate school and took statistics. Somehow, it made sense. I saw the purpose in it and thought it was fun to work the problems … and the "A" that I made in that class will forever be one of my proudest achievements. Mostly because I know the hours and hours I spent trying to learn (or even care) about math. And the hours and hours my dad spent trying to help me learn. It's like it all finally paid off. FINALLY.
There's so much more I could tell you … he's a man of integrity, he loves my mother, he enjoys his grandchildren (most of the time anyway), he taught us right from wrong and he made sure we went to church.
Now if he could just come back to Houston and help Bill fix that towel rack I mentioned yesterday! (Don't tell Bill I told you, but he managed to get it back on the wall. And it stayed until I hung my towel on it this morning and it fell … no, it crashed to the ground.) Maybe hanging towel racks is an exact science too!
Anyway …
Happy Birthday dad!!!
I love you!