Happy Fall Y'all!
I know it's been fall for a few weeks now but something about October 1st makes it all official for me.  September was kind of a blur anyway so I'm happy for October to be here and slow things down a bit.  I like when it starts getting darker earlier too. Oh, and I especially like the extra hour of sleep we get at some point this month.
Thought I'd celebrate today by showing you two of my sweet pumpkins:
We were some of the first visitors at the Pumpkin Patch this year.  I saw them unloading the truck and made a quick phone call home.  The pumpkin patch is at a church in between our house and our school and trust me … going early will save me from hearing "when can we go to the pumpkin patch?!?" every.single.time. we drive by.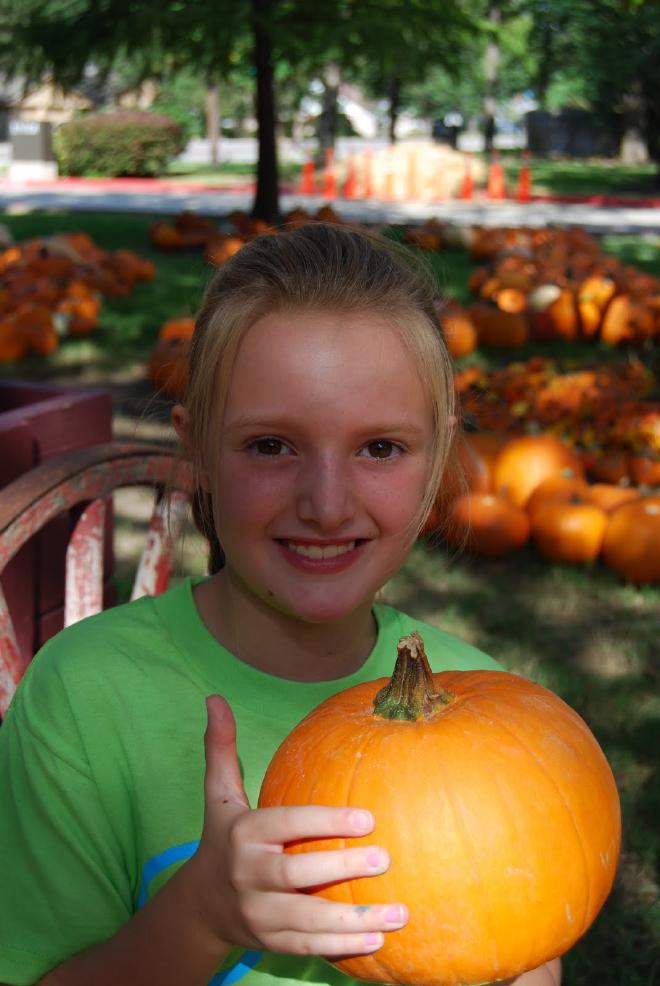 And I thought they'd take their pumpkins and put them by the front door, but when I looked in the backyard later in the day, there were two pumpkins sitting out in the middle of the grass … just like a real pumpkin patch.    I think it's kind of cute.  A new fall decorating idea.
It seems though that I have just traded one question for another … because so far every day this week I've been asked … "when can we carve a jack - o - lantern?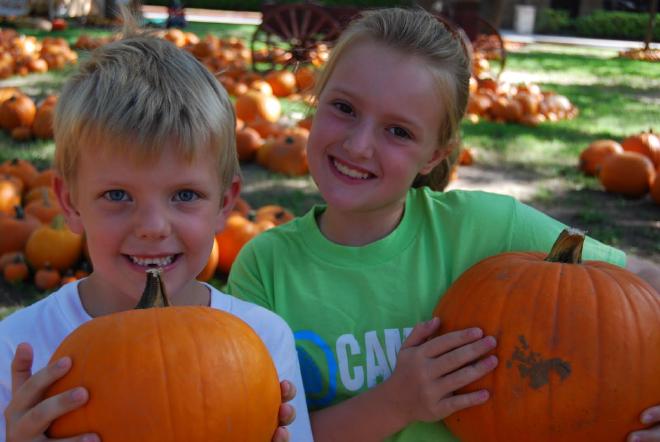 And although I don't want to do that until late in the month, it's kind of hard to turn this little face down.