Cold and Hot
Well, my last post was about snow and then today the high was 76.  They say in Houston if you don't like the weather … just wait a day or two … and it looks like they are right.  Saturday I was sipping cocoa and today I was sporting shorts.
Bill has been working CRAZY long hours.  Like Saturdays, Sundays and well into the night … and off again early in the mornings.  And Friday when all of Houston went home …?  Well, he was still in the office.
But when he made it home, his biggest fan (besides me) was waiting to play in the snow.  And so even though we had a party to attend and he had to be exhausted, Bill donned his coat and hat and made some memories with his son.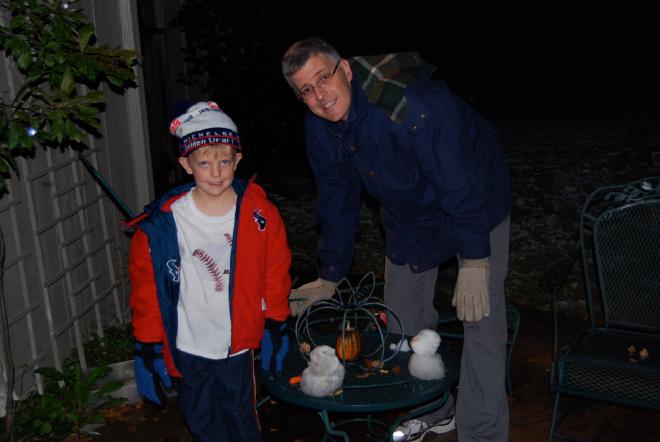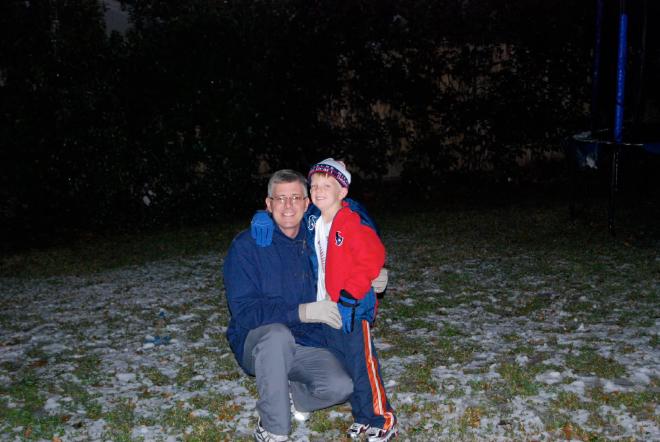 And while I was downloading these pictures, I also found a few I had missed of our Houston snowman: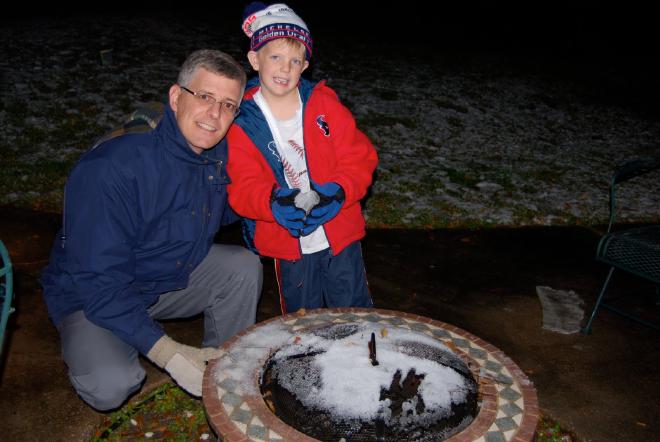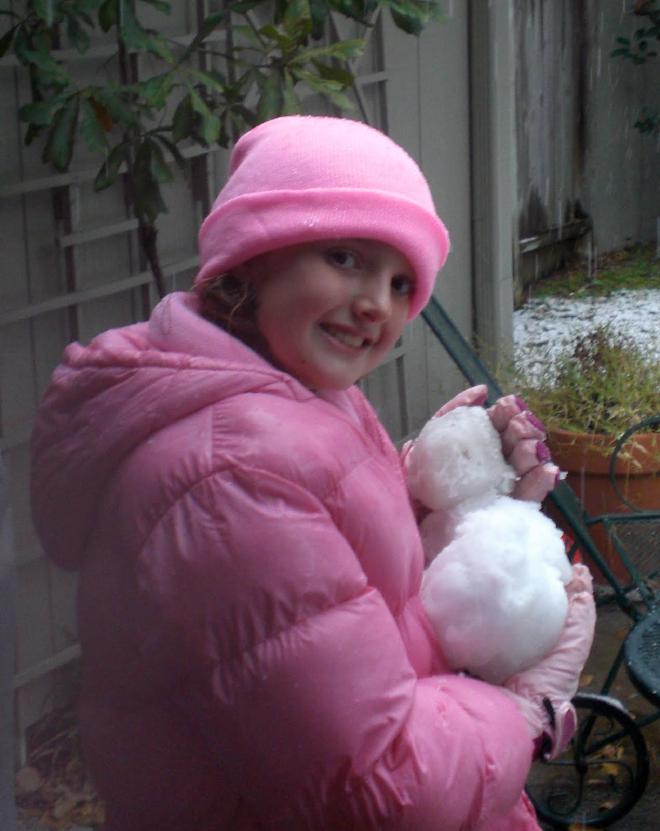 Make that … snowmen:
And Saturday (after all the Pioneer Woman excitement), I loaded up the kids and we went to find a Christmas tree.  We literally bought the display.  Home Depot had three lined up showing the prices and various types of trees.  We walked in, saw it … (it was still very, very cold) … and we asked if we could buy the one right in front of us.  They said yes and in about two minutes flat we had ourselves a tree.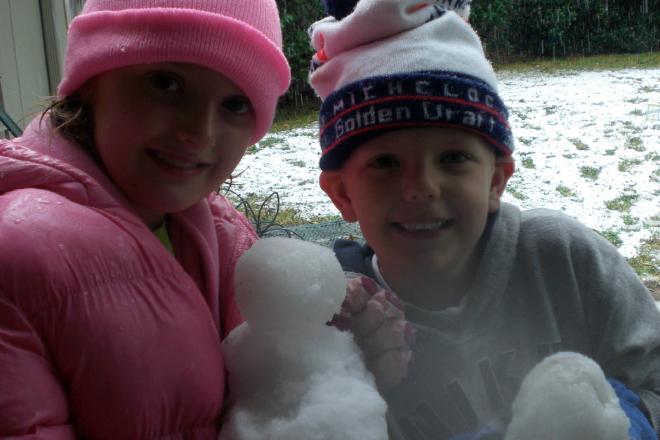 Jacob hung his ornament from Sunday School on it while it was still in the driveway the next day.  At midnight last night Bill added lights and tonight we put some ornaments on and called it good.  It wasn't exactly the "sitting around listening to carols and sipping cocoa" moment … seeing how we were also watching the season finale of "The Biggest Loser".
But no one seemed to mind.
And now if you'll excuse me, I've got an "Elf on a Shelf" that needs to find a new shelf.