Going for the Gold ...
Savannah's Spring Branch (our part of Houston) basketball team played in the 7-8 Silver division Championship Basketball game on Saturday.
They won the game and got a gold medal and although it wasn't the Olympics, it was still pretty exciting.
You see, Bill started coaching this group of 10 girls when they were in kindergarten.  For four years he has watched them improve their game, increase their confidence and Saturday he watched them win it all.
I thought he might cry.
This is the last year that this group of girls can play together.  Once they get to fourth grade players must be drafted so this was it for "his" team.  Bill will still coach, but he won't ever have another group like this where he had all the players from kindergarten through third grade.
Every girl on the team scored a basket this season and honestly, he wanted that to happen every bit as much as he wanted them to win a gold medal.
Don't get me wrong though … the medal was pretty cool too. Especially when it is your dad who gets to put it around your neck.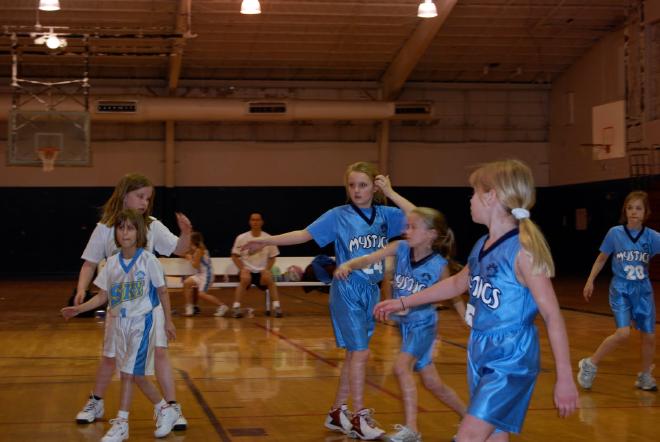 It was fun to watch these girls celebrate!  Seeing them so excited kind of made me forget about all those meals we had to eat in the car last week.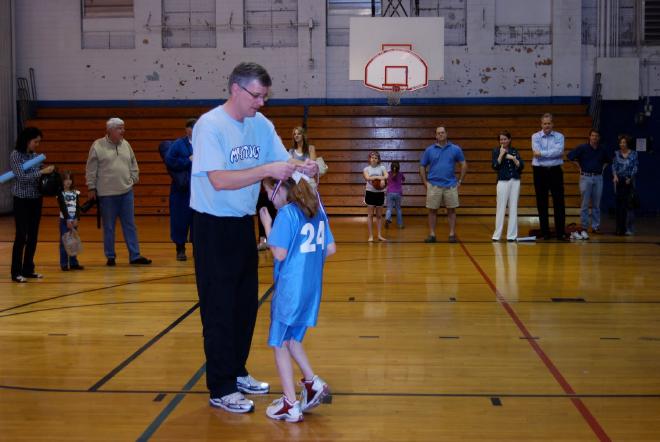 And yes … we'll be watching the Olympics this week, but I guarantee it will be this gold medal Savannah will be thinking about …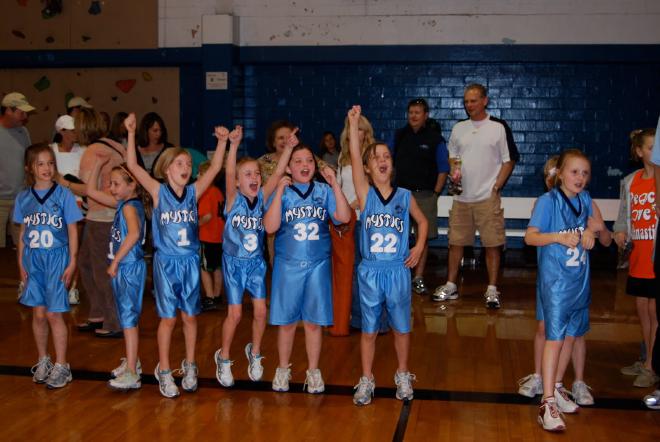 Way to go Mystics!!!