It would only be appropriate ...
I can't think of any better way to follow up yesterday's redneck meatballs post than to write about Bill and Jacob's father/son outing to the Monster Truck Jam. High class stuff I tell you.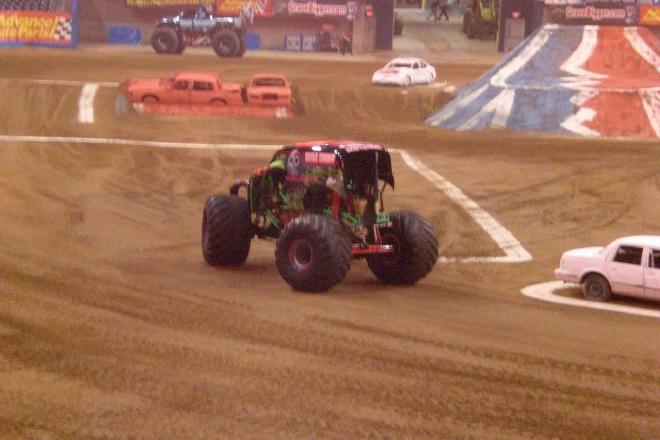 There's really not much to say about it other than it was a "smashing" success.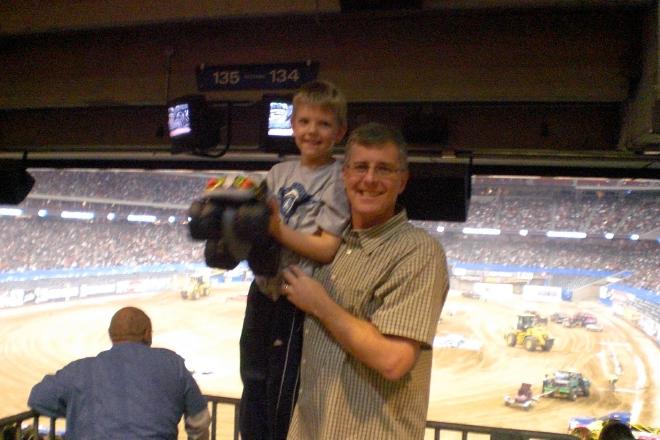 It was very loud … hence the ear plugs.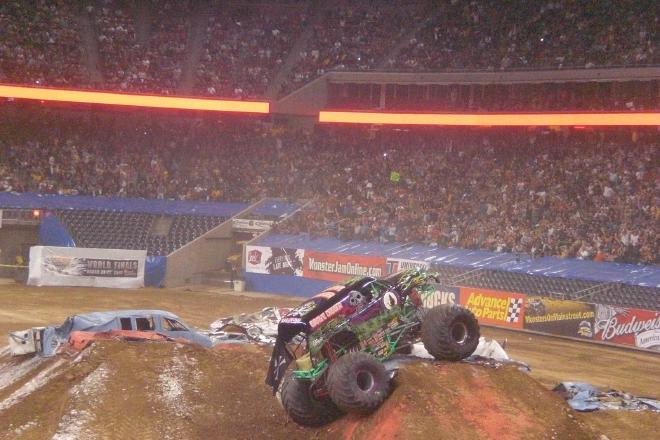 They went with a little group of Jacob's buddies from school and their dads.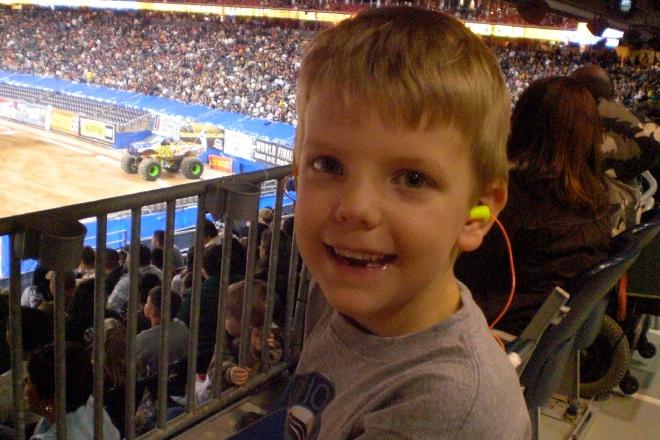 And Jacob came home with this … a stuffed Monster Truck called Grave Digger.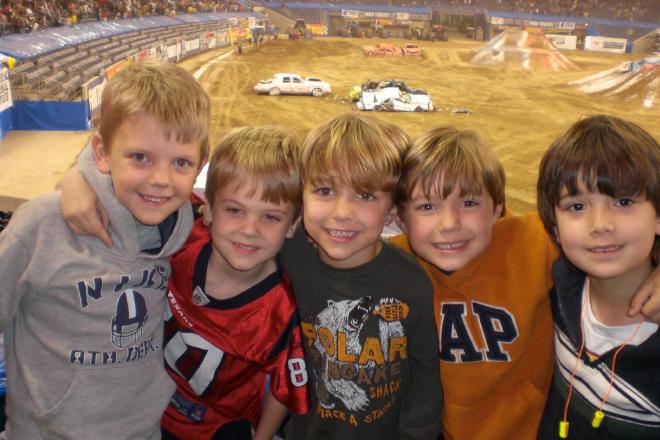 Found in high class homes everywhere I'm sure.