And I came home to this ...
Caroline and I got home at almost 1:00 in the morning and although I kissed some sweet sleeping heads, I didn't see that Jacob had lost his second front tooth until breakfast this morning.
And I also noticed that he stood FLAT FOOTED on the floor and reached into the kitchen cabinet to get a cup.  And I said, I WAS ONLY GONE FOUR NIGHTS!!!!  HOW COULD THIS HAVE HAPPENED??!!??".
The ice cream truck always cheers me up so this afternoon when he asked me after school if we could "please, PLEASE get ice cream today?!?"  …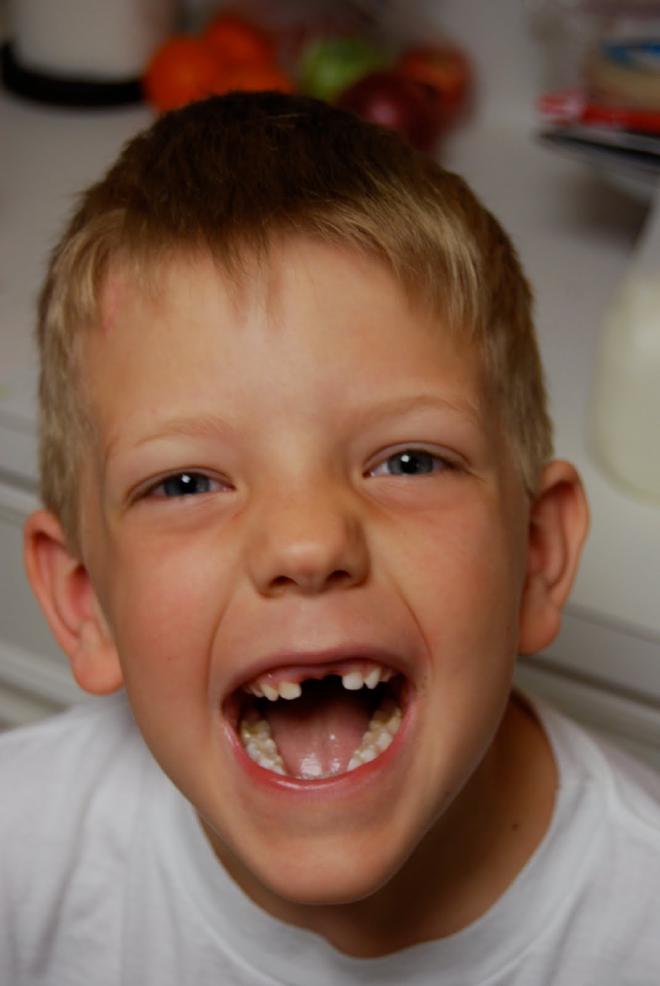 well, I totally said "yes".
And then I went and took a nap!
The End.