Why is it ...
That the funnest part of a trip for kids seems to always be the time in the hotel pool?
Our trip to San Antonio was no exception.
It didn't matter to Savannah that I didn't pack her a suit (or my pants!!!):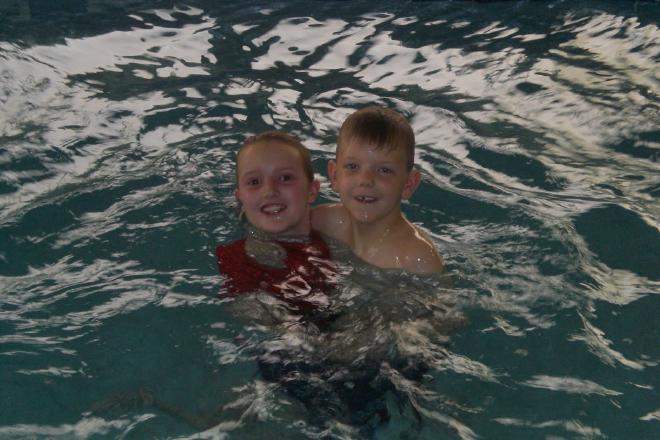 She swam in her clothes and it didn't bother her a bit.
And the fact that there wasn't a slide didn't bother these two in the least, they made their own on the banister: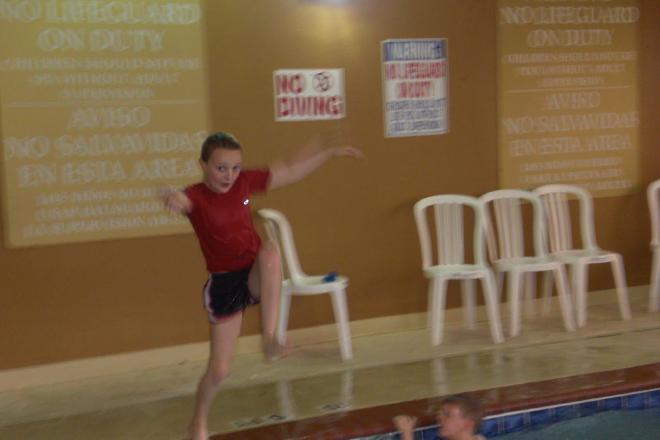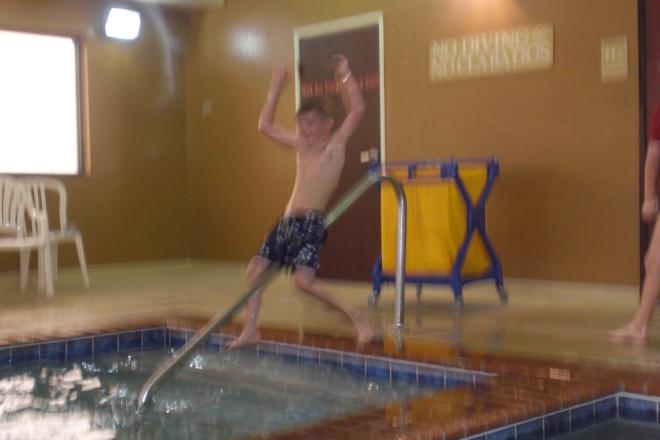 They really enjoyed the hot tub: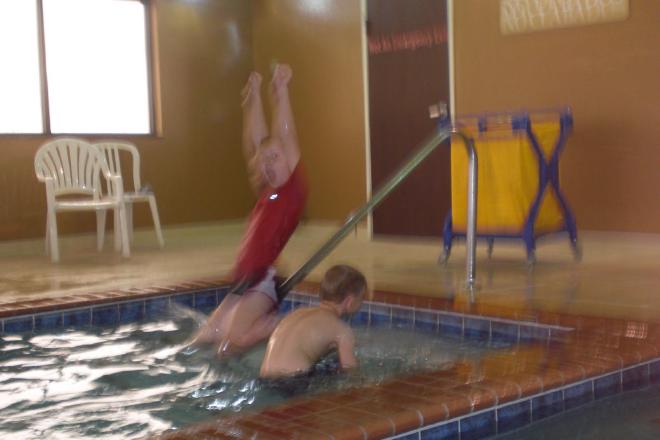 And today Jacob brought home his paper about what he did over Spring Break (I KNEW they'd have to write one!).  It said … "we had a family sleep ovr at 6 Flags and we went swimmwin."
And now that Spring Break is over, we're counting the days until we can go "swimmwin" all summer long!