Hats off to a sweet group of ladies!
Actually, hats "on" is more like it.
Yesterday I "got to" share lunch with a sweet ladies Sunday School department.  They describe their ages as "70 to heaven" and told me when they are studying their Sunday School lessons they are "cramming for the final exam."
They are PRECIOUS.
It was a room full of stories and wisdom.  Lots of wisdom.
When I walked in they handed me a hat.  There were boxes and boxes of hats to choose from with mirrors for trying on and everything.  The hats all belong to this sweet lady, Charlotte Bobbitt, who owns 104 hats (her husband even had a closet built to store them all!).  She graciously brought them for all of us to wear.  Charlotte picked my hat out … and y'all … I thought I was gonna die laughing when we took this picture.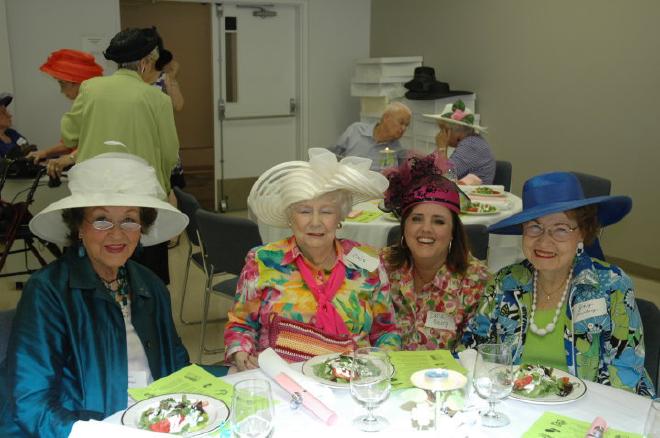 She said … "honey .. let me fix this … you want the plume to show more."  You can see in some of the other pictures that I was wearing the hat too far back on my head.  I think I have hat issues because remember this picture from New York where I wore the flower SMACK in the middle of my head!?  And Caroline didn't tell me how ridiculous I looked until AFTER we got home?  (Oh, and by ridiculous I mean the hat, not the stay puff marshmallow coat I'm wearing … that was bad too).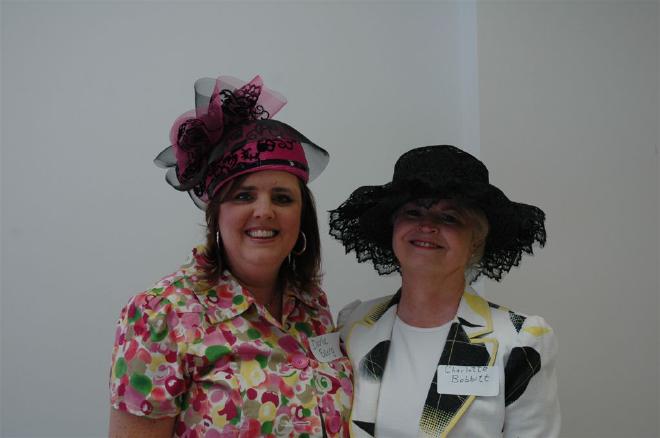 I have a lot I can learn from classy Charlotte.
My friend Julie is a missionary to Serbia.  The department invited Julie too so it was fun to share lunch with her … a fun surprise!  She and her husband Karl and son Scott leave to go back in June.  Karl ran the camera over to us (because how can you not have pictures of this?!?) and donned a hat while he was there.  Karl and Julie make quite the smashing couple … dontchathink?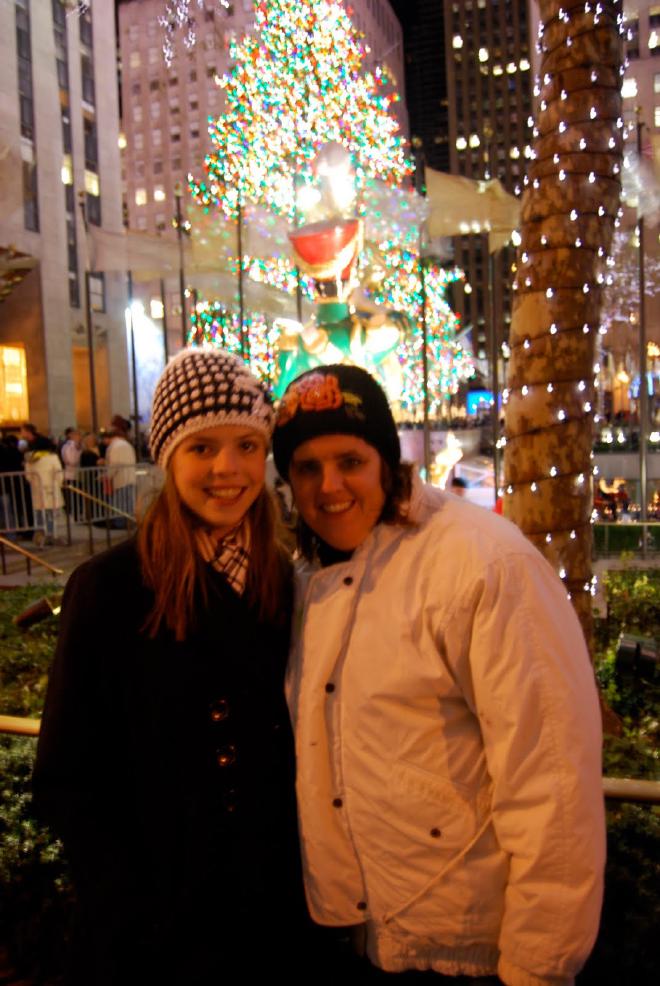 I think I'll set a countdown calendar on my computer to count the days until Julie comes back.  I love her, love her, love her.  She signs all her emails "joyfully, Julie".  Can't you tell just by looking at her how appropriate it is that she signs that way?  If you want a definition of "radiating the joy of the Lord", look at Julie.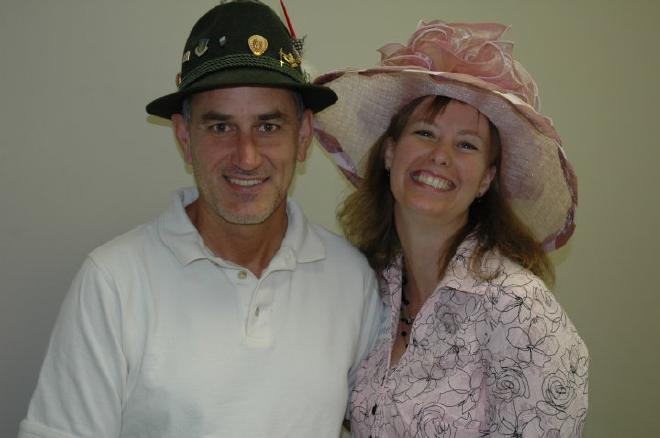 The Sunday School teacher/director/extradonaire is Joann Pennington.  I first heard her teach years ago when she switched places with our regular SS teacher and taught in our Sunday School department.  It was one of my favorite lessons ever.  She has so much to share and has a good time sharing!  She is also hysterical.  At one point she couldn't find someone and asked …"is she dead under a table somewhere?"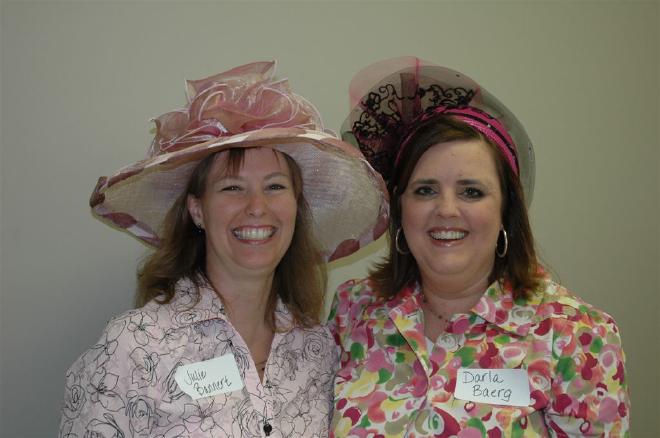 She is beautiful inside and out too.
She interviewed me before I spoke:
And I will tell you …. it never occurred to me once that I was speaking with a hat on my head.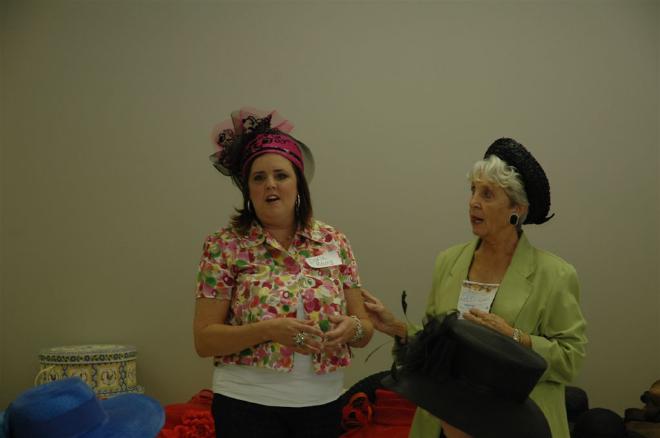 Georgina said that her dad bought her first hat at Sakowitz when she was 14 years old.  She has been buying them ever since.  It was so amazing how the hats she brought coordinated SO well with everyone's outfits.  It's like we all went to her house beforehand and picked them out.
Just look at these beautiful ladies and their coordinating hats!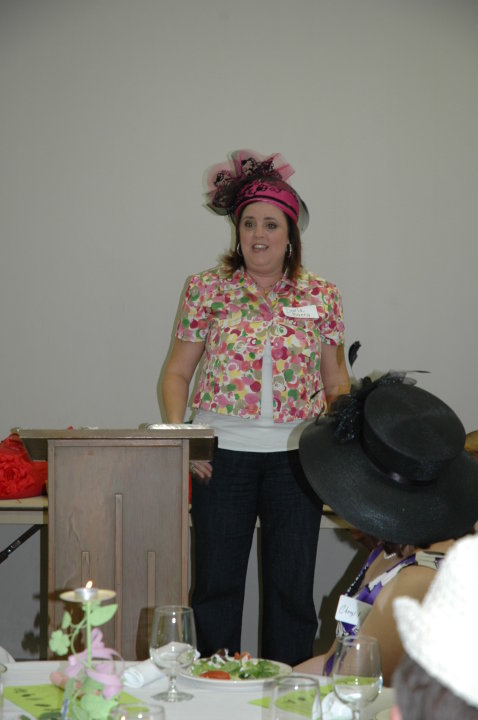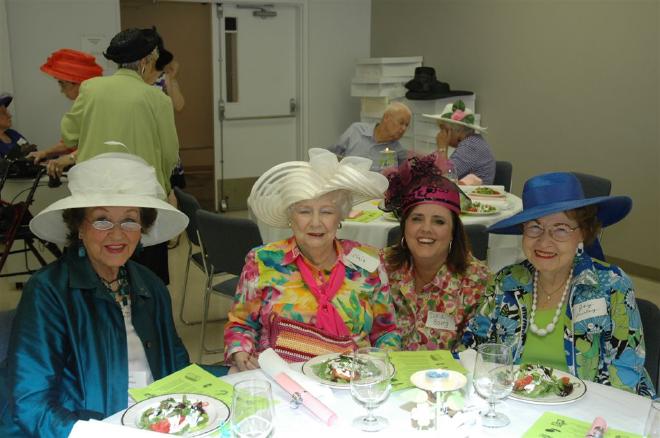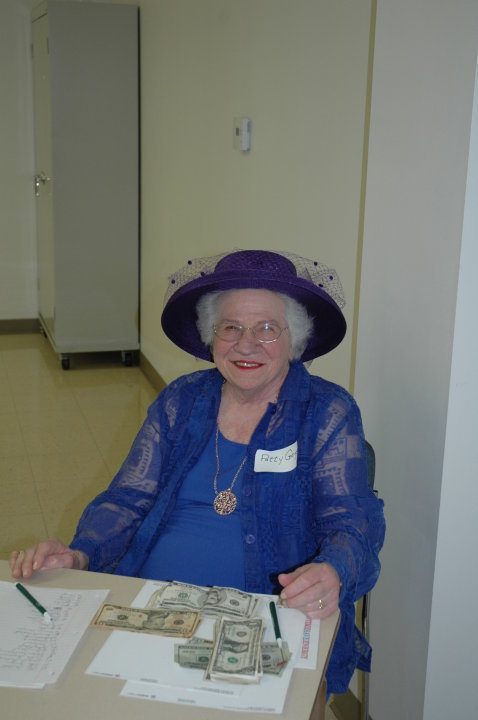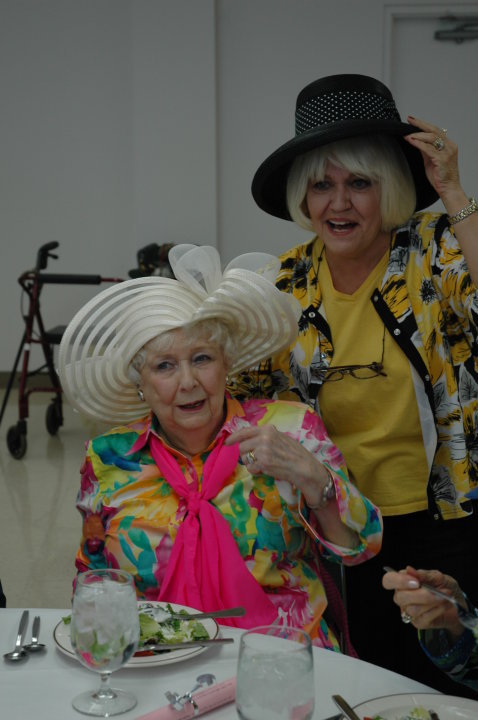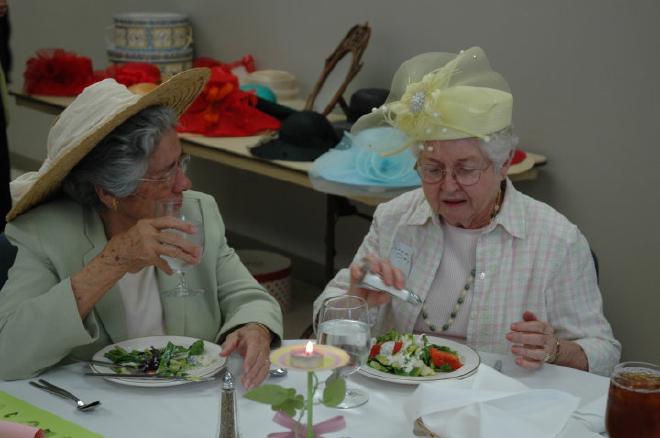 It was really a lot of fun.
After I spoke they had some good ole' gospel music playing by this lady: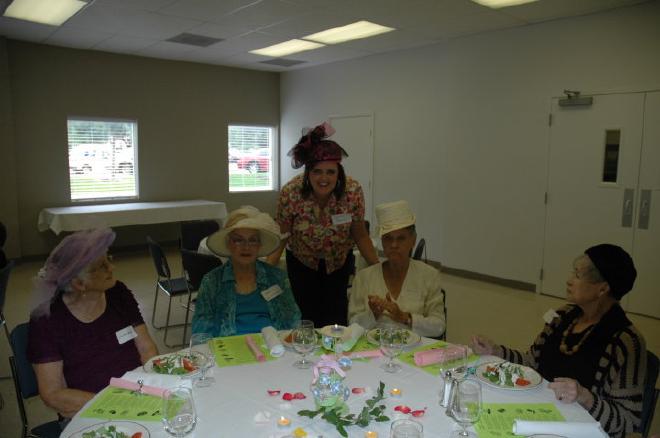 And then we sang (to the tune of "Count your Blessings") a song called "Count your calories, name them one by one".  We followed the "Count your calories" song with lunch … oh, the irony.
These were two of my sweet tablemates …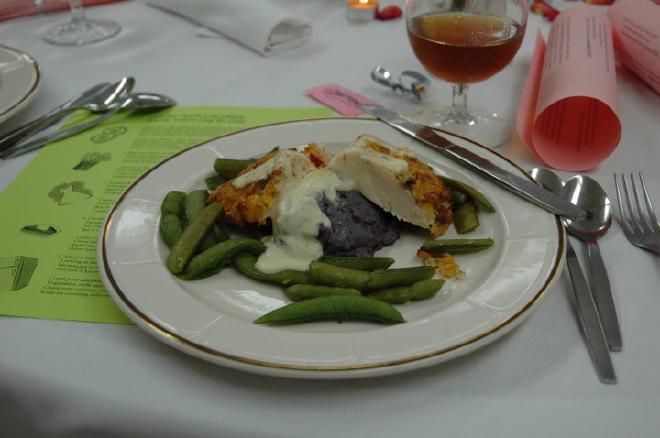 The woman on the right is 93 years young.  Wow.   All the ladies were so sweet and delightful.  It was my privilege and pleasure to be there with them.
One of them told me … "I enjoyed you so much … I just couldn't hear anything you said."
And you know what … that's totally ok … I was the one wanting to listen to them anyway!