I've written a lot of good posts in my head ...
Of course, when it gets quiet at night and I sit down at the computer, I can't remember a single word of them.
But trust me … I wrote some posts in my head.
They were good ones.  :)
Summer has been in full swing with lots of time given to swim team over the last couple of weeks.
Jacob's favorite part was hitting the concession stand after he swam.  One night someone even let him "work" there.  As payment, they let him pick one thing out and he got me a pack of "M and M's" and said "mom, I know you like chocolate so I got you these."  Pure sweetness.  He did turn around as he walked off and said … "you won't mind sharing a few with me will ya?"
Of course not.
This child (Brittany) made the Meet of Champs.  Although the other kids finished last week she has had more practices this week.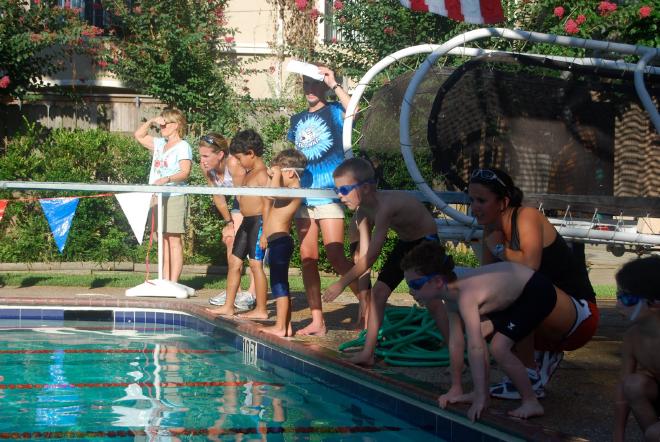 Last night we had the end of the season party.  If you have some ideas for me on what to do with all these trophies, let me know.  As it is, we are at capacity with these things!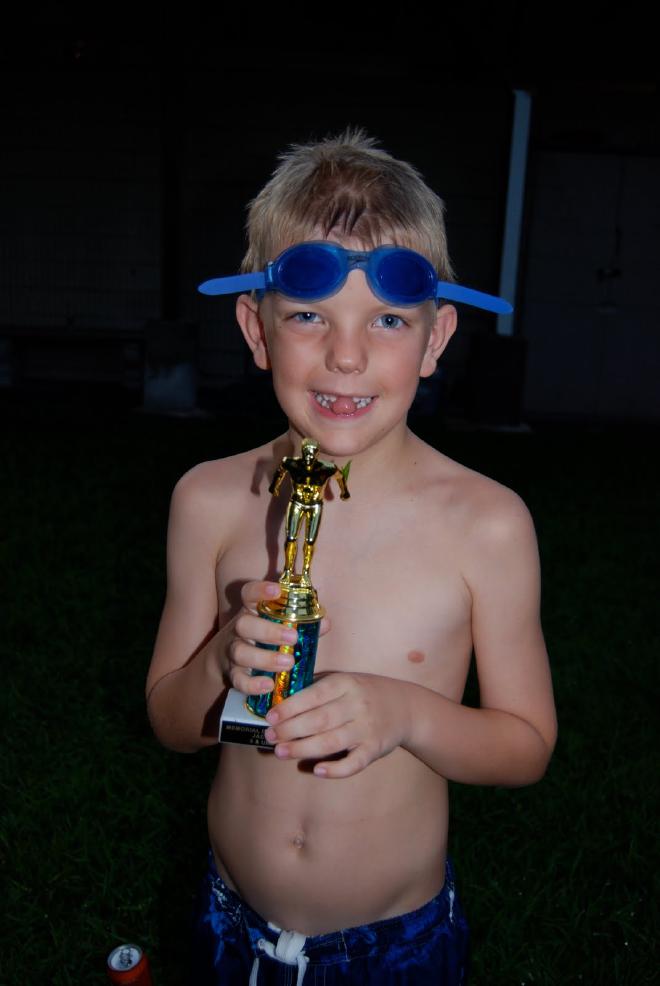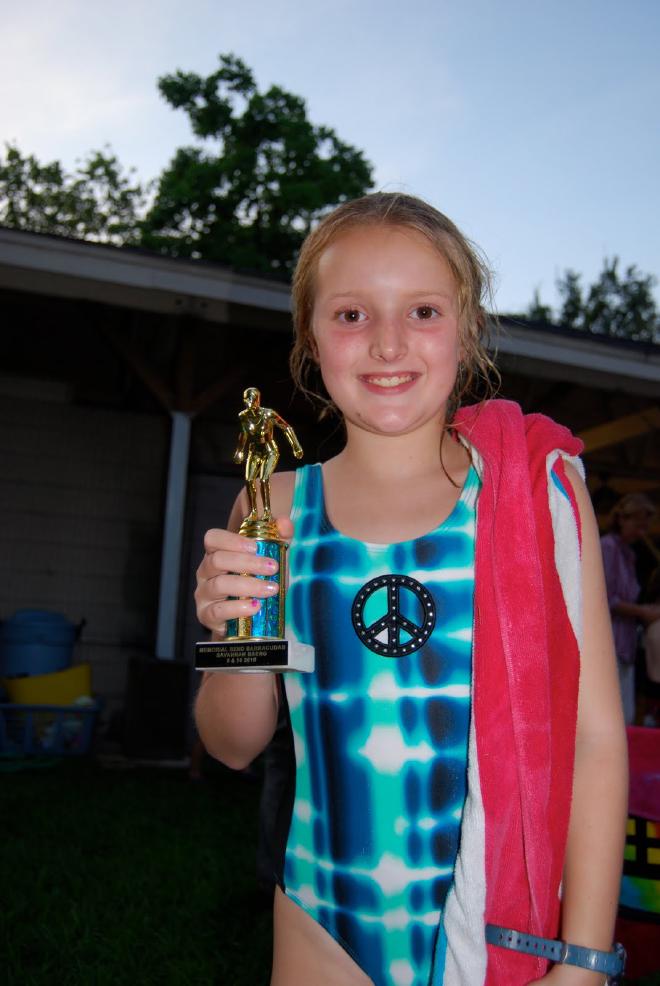 We'll spend Saturday and Sunday afternoon cheering for Brittany.  As soon as she is finished we will head to family camp (WOOT!) or as my kids like to call it … "the best week of summer".
And for me … when someone else is planning and cooking for my family for an entire week … that is some kind of vacation!  And it's good news for my kids as well, I think they might be missing the school lunch lady.
She doesn't live here.