I just didn't want you to think it was all extreme sports ....
Lots of people ask me about family camp.  Mostly they say .. "is it really fun?"  And trust me, I was skeptical for a few years before we tried it but once we went … well, there was no turning back.  Family Camp has ministered to our family, created some treasured memories and it really and truly has been fun.  And rest assured … it's not like "camping".  There is a/c and people who cook and clean for you and take care of your kids … and really, what is there for a mom not to love about all that??!!
So, we did do zip lines and rock climbing (you can read about it by clicking that link), and some crazy games of ping pong …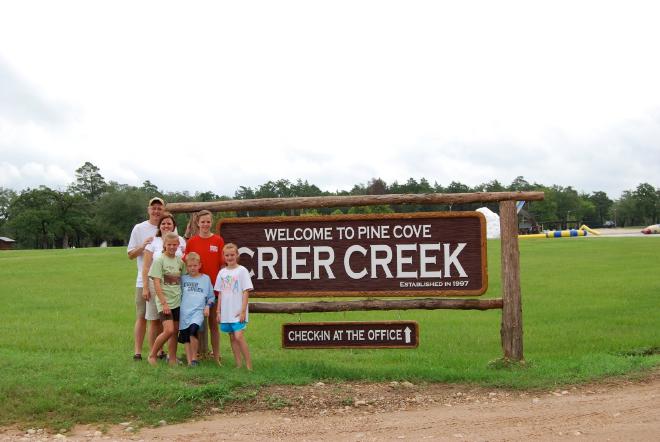 Lots of games in our cabin (it was raining … remember!)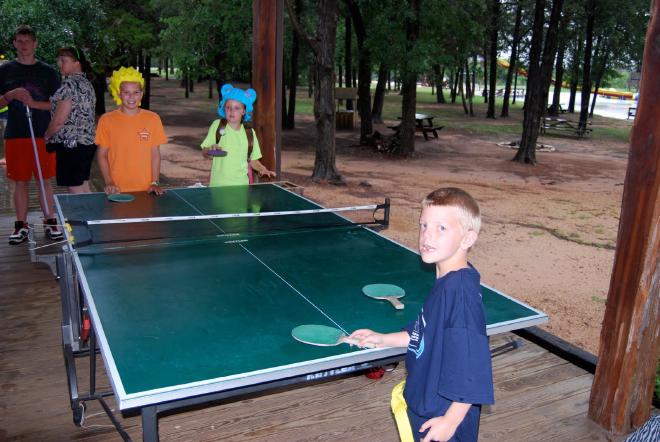 and more games in the lodge ..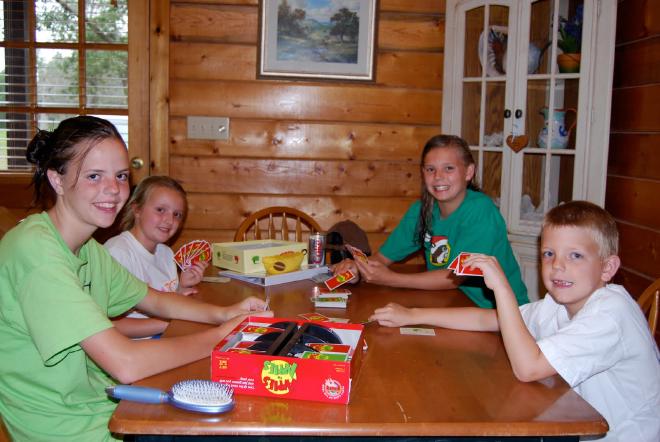 I even shot my first bow and arrow
(while it was raining) …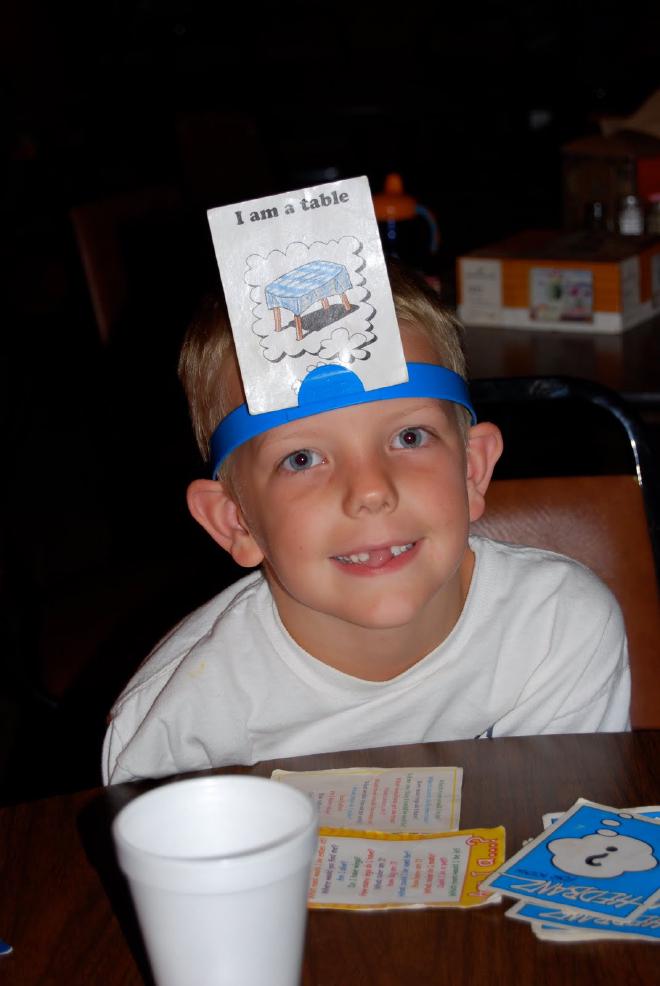 Bill and I did a breakfast trail ride, the kids rode horses and one afternoon Savannah and I did a mother/daughter ride.  This is Jacob when his "cabin" rode: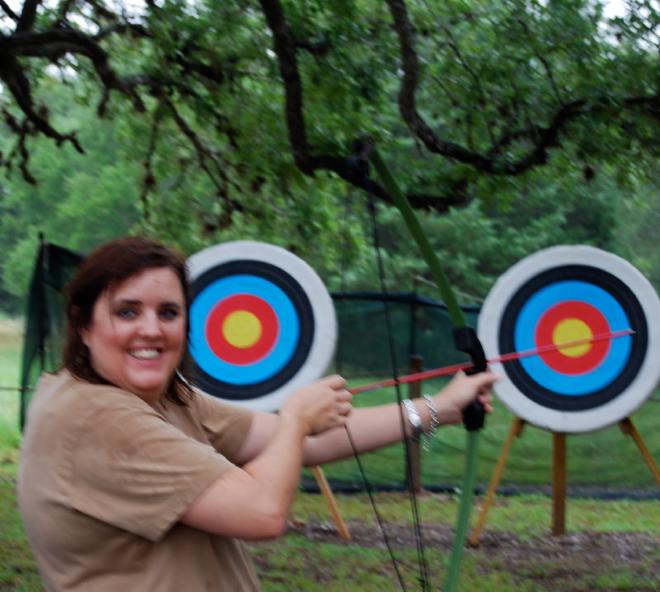 There was time in the pool (I prefer the lagoon myself .. you know, because that is where the zip line is!) …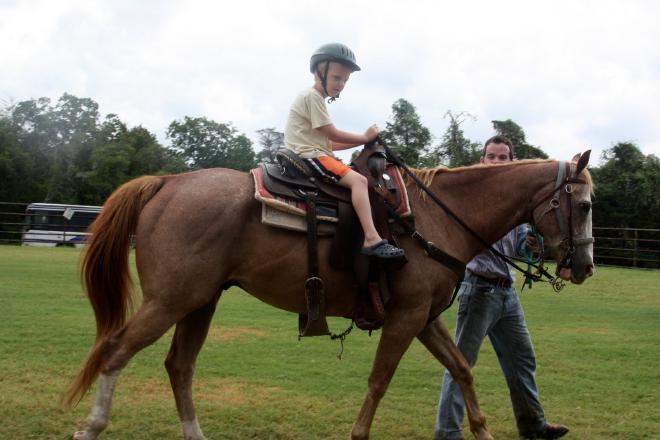 There were fun theme nights, like space night …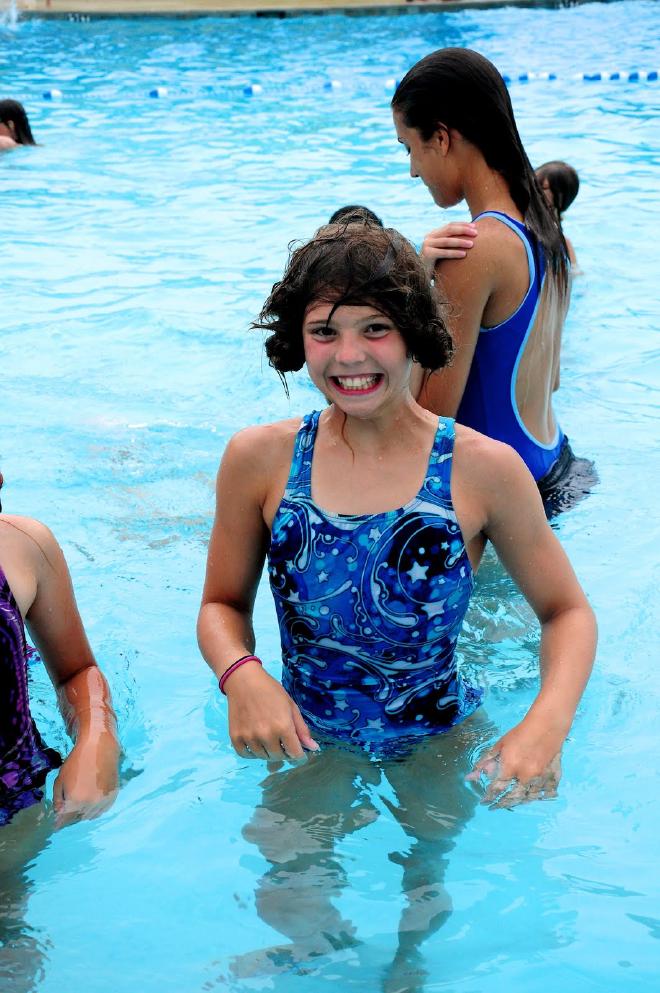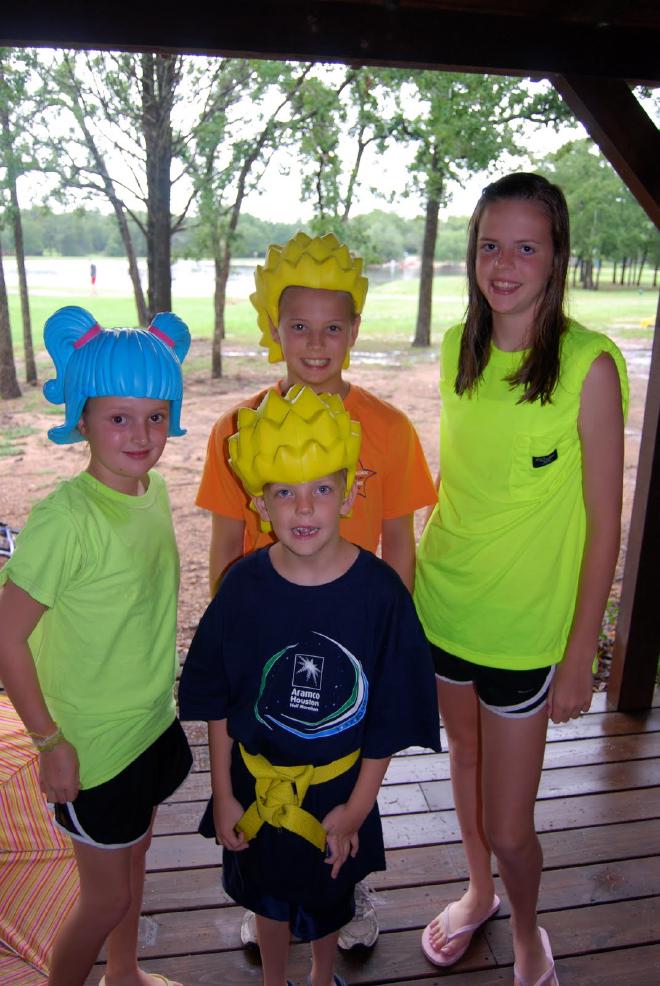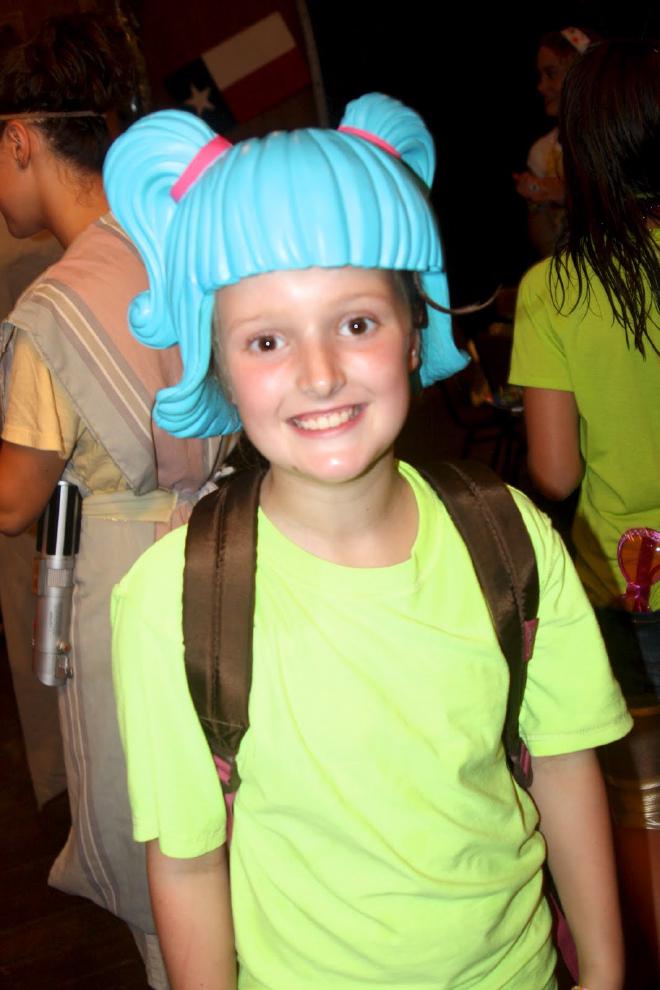 A Christmas in July celebration: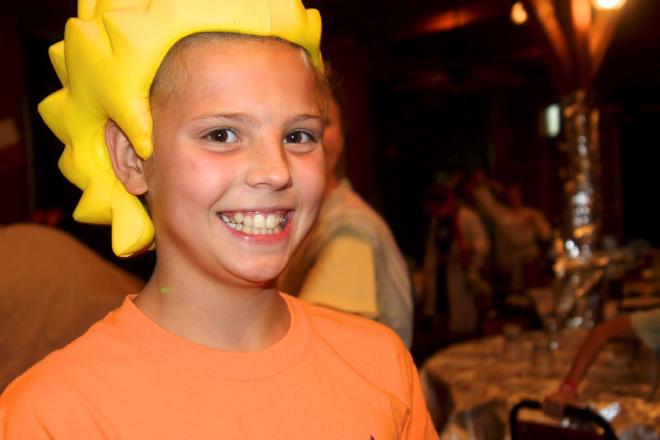 And after the snow machine blew bubble snowflakes at us, someone decided to dress up like Santa …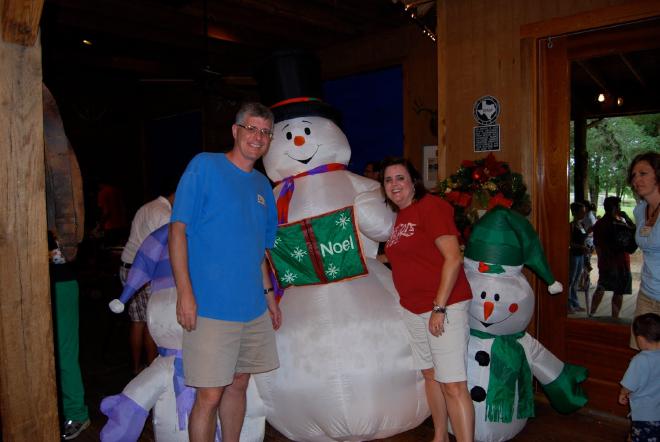 It was followed by a live nativity …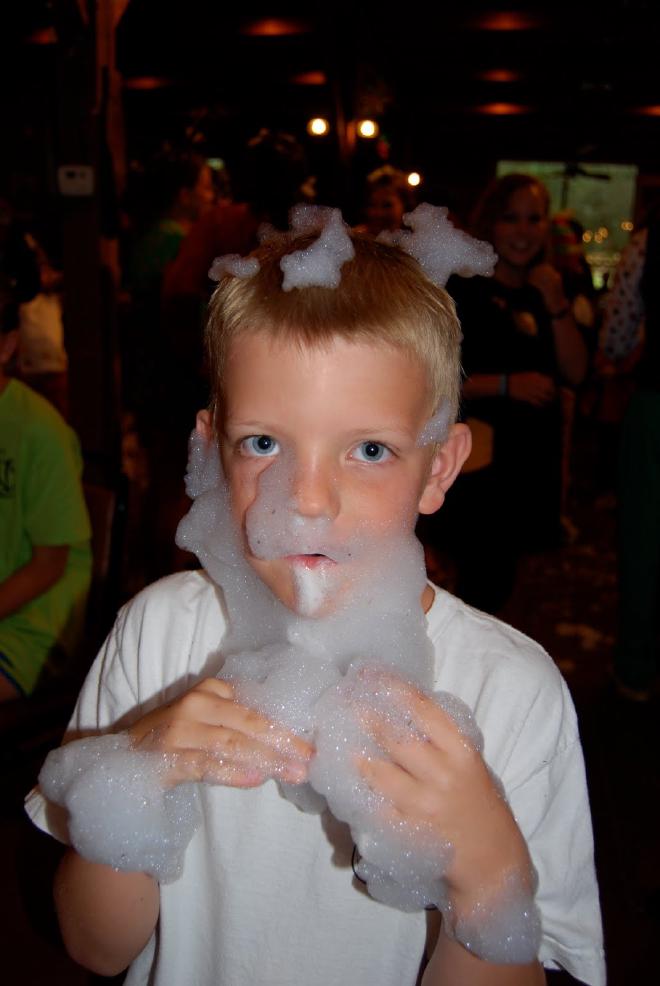 There was a talent show where we were told that Jacob was the first person in Crier Creek history to break a board while strutting his tae kwon do stuff…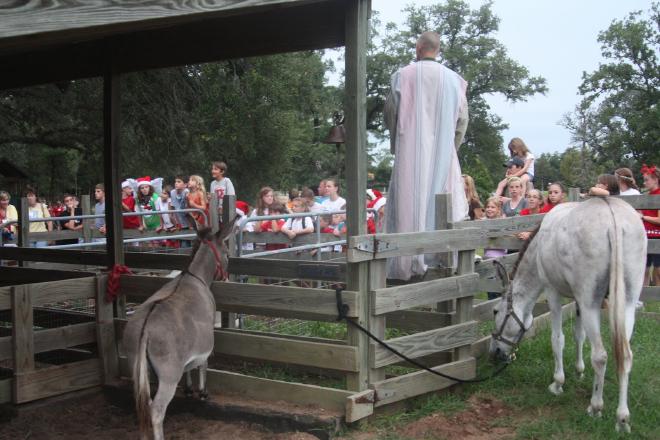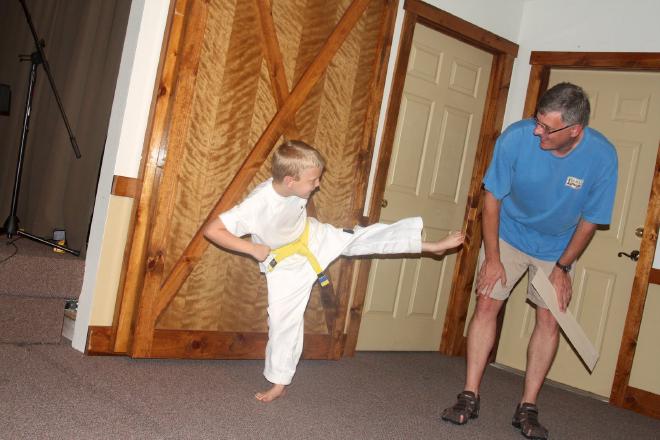 and Savannah played the piano …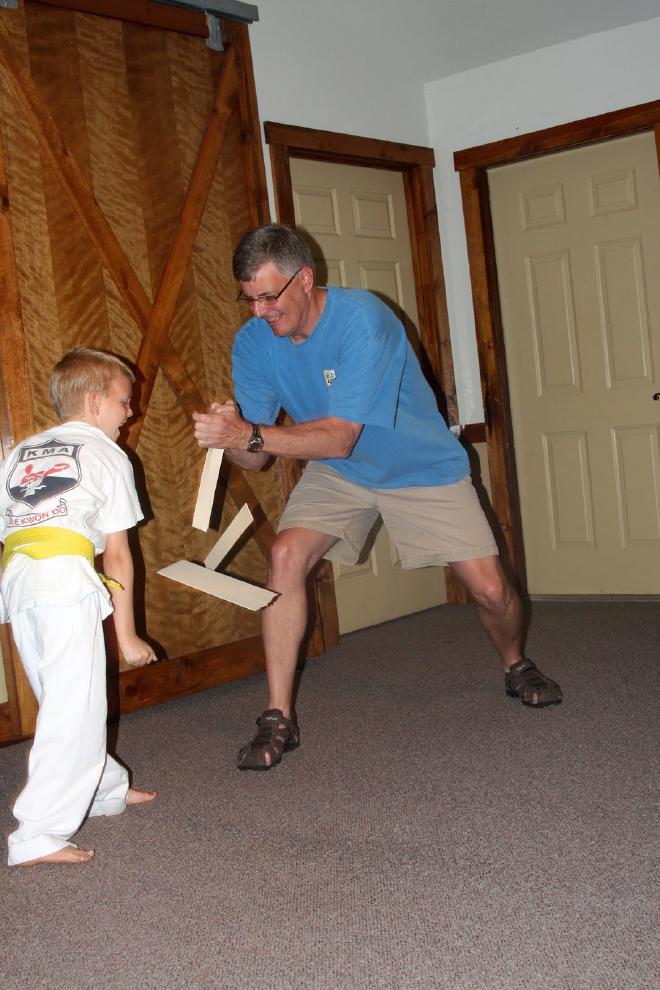 One night Bill and I had a picnic on the front porch of our cabin … which just so happens to look out over a pond.
We had a family devotional each morning where a counselor joined us …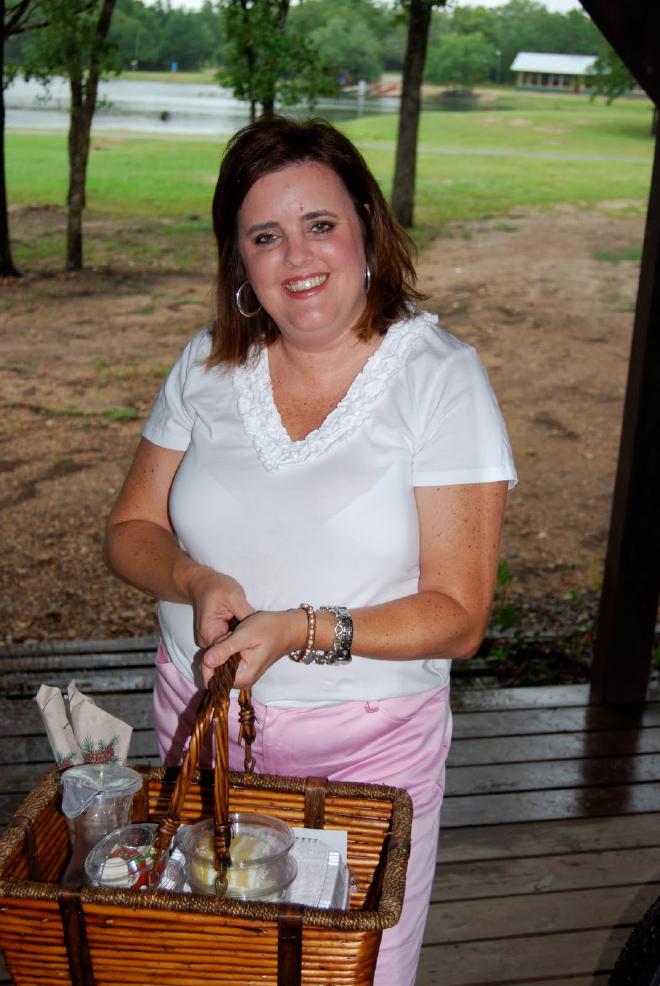 and what would camp be without s'mores?!?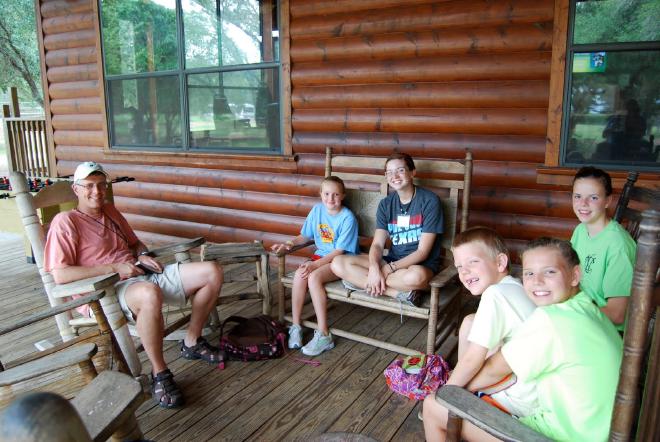 There was Bible Study (with a speaker session in the mornings for the adults - we studied the life of David and the kids did lessons with their cabins) …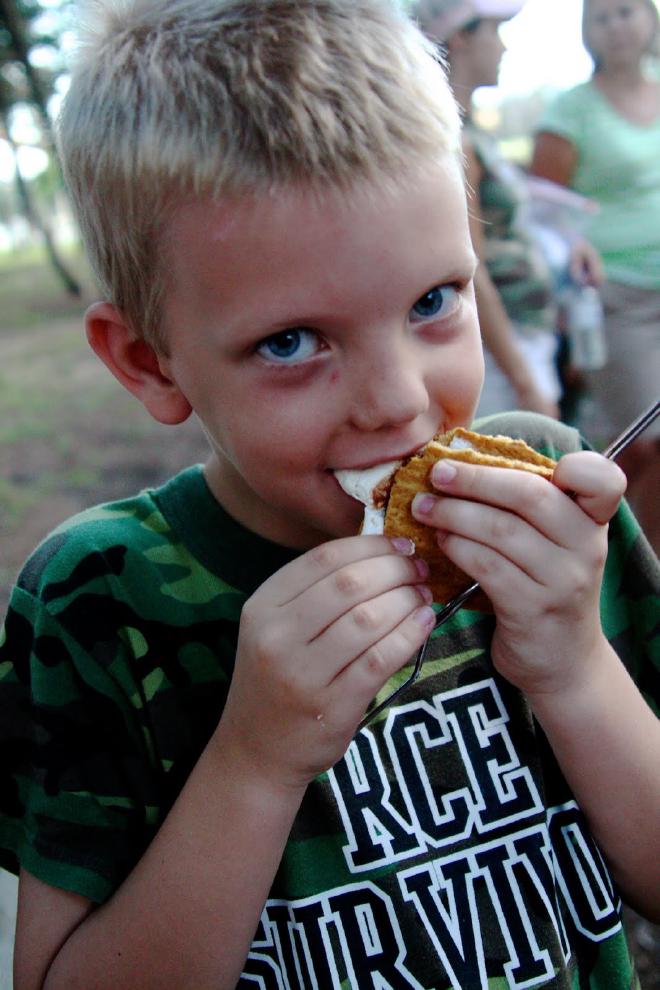 Here is the bottom line of what family camp is for me … a vacation from day to day life, where you get to play with your kids … really play.  And not worry about anything else except perhaps making it to dinner on time.  And, perhaps most importantly, you get to try and live out Deuteronomy 6:7:
Write these commandments that I've given you today on your hearts. Get them inside of you and then get them inside your children. Talk about them wherever you are, sitting at home or walking in the street; talk about them from the time you get up in the morning to when you fall into bed at night. Tie them on your hands and foreheads as a reminder; inscribe them on the doorposts of your homes and on your city gates.
And listen, I totally think if Moses had a bike the scripture would have read … "and when you ride your bikes down the road".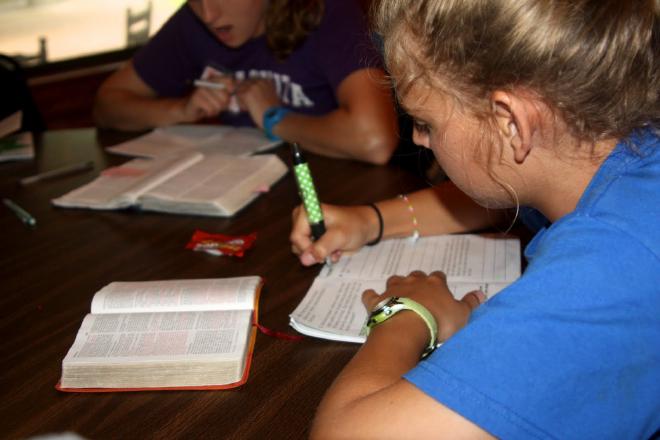 So we rode our bikes and grew our faith and swam in pools and did zip lines and had a LOT of fun.
And we drove out of camp counting how many days were left until next year.