Things have changed.
For starters, Jacob has a "faux" hawk.
The Presbyterians gave it to him.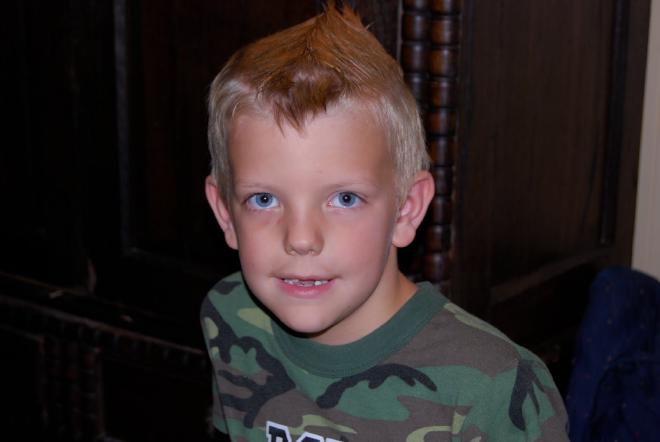 At Vacation Bible School.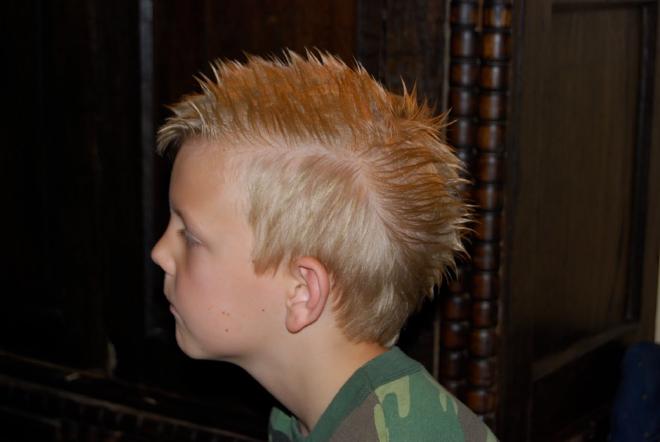 They are cool like that.
The other cool thing is that they start their VBS at 9:30 … which works very well with my laid back summer schedule.  No alarms to set, no rushing … it's beautiful!
So around here this week Jacob and Savannah are enjoying VBS, Babs and I are hanging out in the mornings together, our family discovered "one free game a day" bowling which has been a big hit and Caroline has gone to Alabama for an 8th grade beach retreat with our church.
But the big news is that I got an iphone!
It is life changing!  I currently have more "words with friends" games going than should be allowed. "Word nerd" you might call me.  It is seriously addicting.
AND … last, but not least, I took my first "one on one" training session at the Apple store today.  I guess that makes me an "Apple nerd" too.  I bought my computer two years ago (still in love with it!), and decided it was time to see how much I don't know about how it works.
I'm hoping that changes too!