Rain Rain Go Away ...
or there is just no telling what color Savannah's fingernail polish will be today.
It's true.
My cousin emailed me yesterday and said he liked Savannah's pink/purple fingernail polish combination in this picture.
I told you it rained a lot at camp.  So much so that she ended up with this pink polka dot combo by the end of the week.  It was one of many "inside" activities.
And since we've been home?
Well it's continued to rain.
And we've played Monopoly, read books,  and made cupcakes in ice cream cones.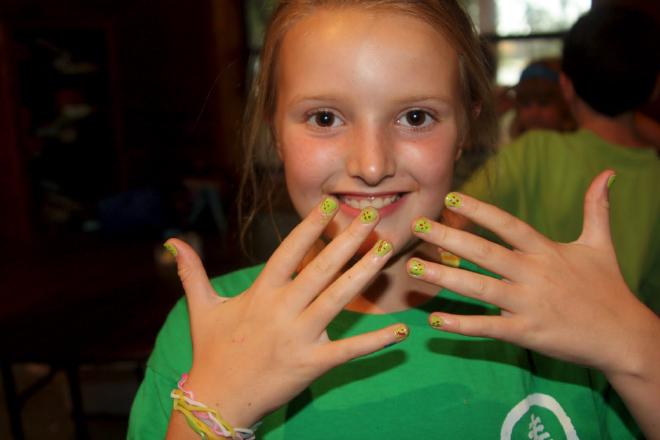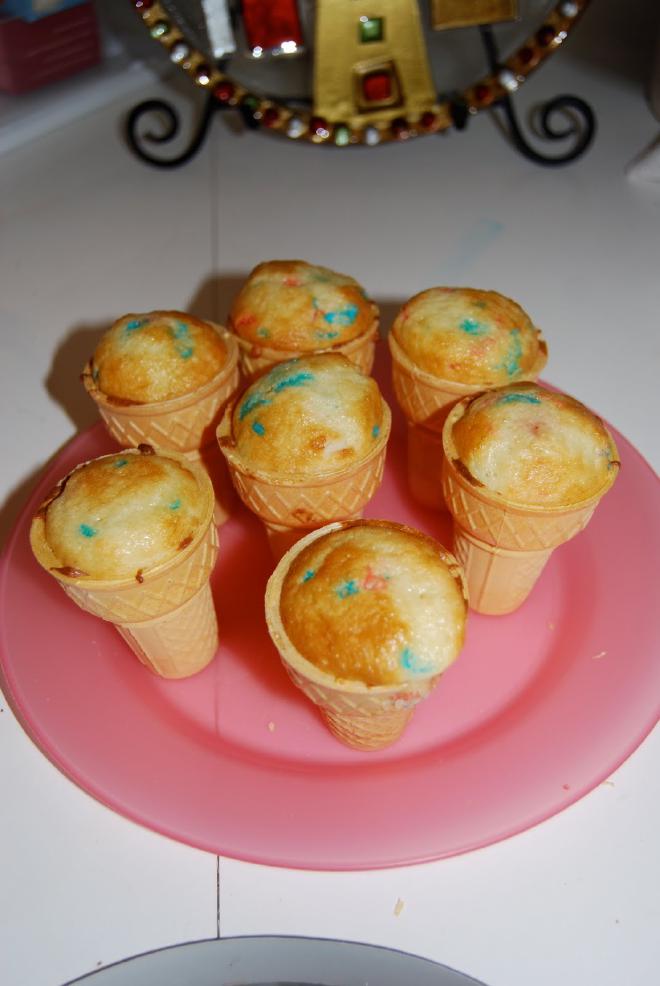 As you can see, some kids like them plain, others like them with icing.
And keeping up with which child likes them which way on any given day of the week is just one of the many ways I spend my free time.
They did like them though … in fact Savannah had one of each kind … which is exactly why I can't ever keep up with who likes what.  Just when I think I have them figured out they go and eat "one of each, please."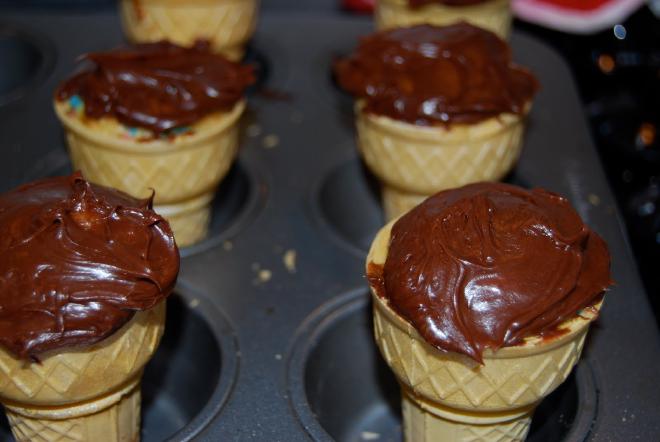 Anyway … much more rain and we'll have to change her fingernail polish again.
I'm running out of indoor activities around here!