OH yes I did ...
Camp was such a blast.
The rain bands from the hurricane last week hit camp:
And although it changed camp somewhat, we still got to do quite a bit.
Like this: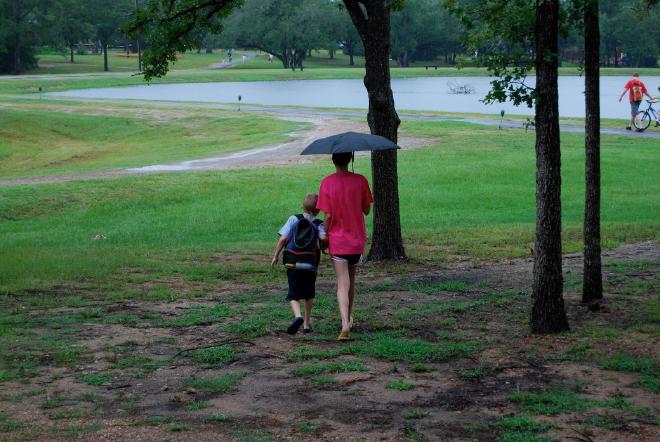 Zip lined right straight into the lagoon:
Oh yes I did.
Jacob went down it too.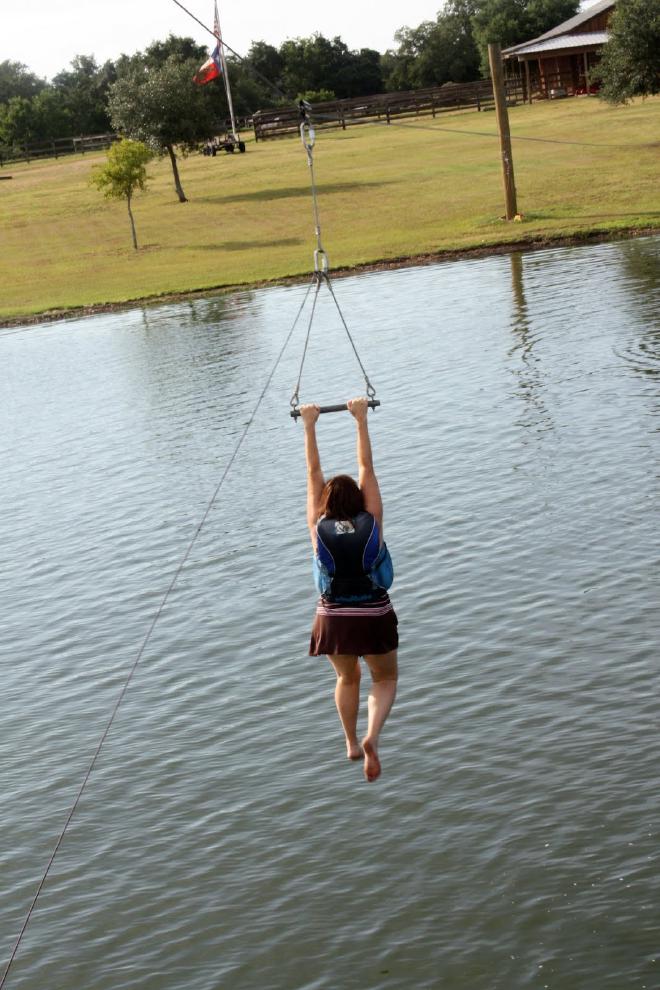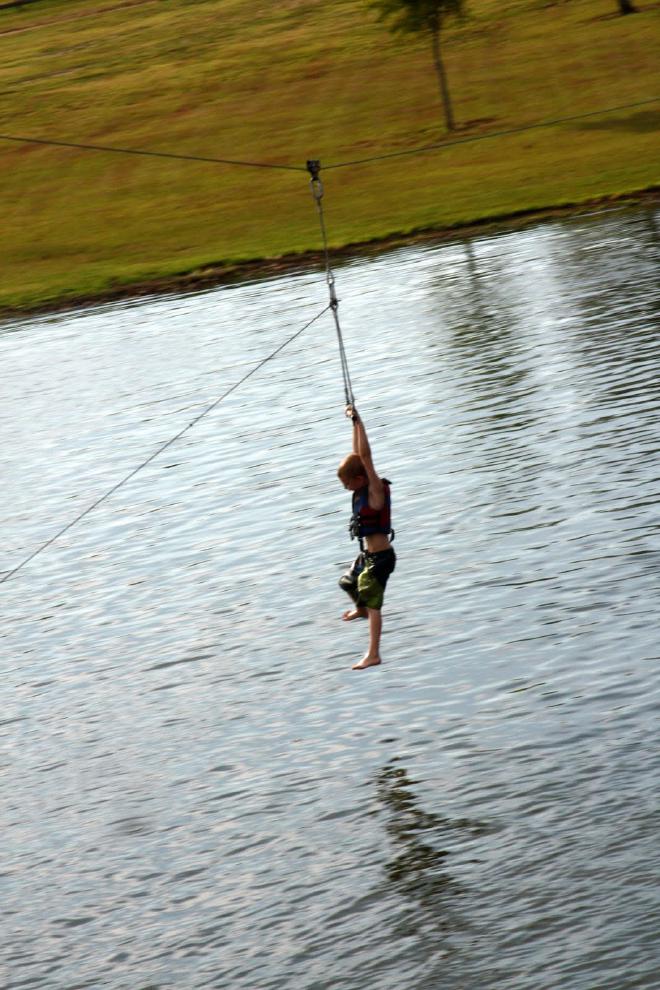 Cowabunga dude.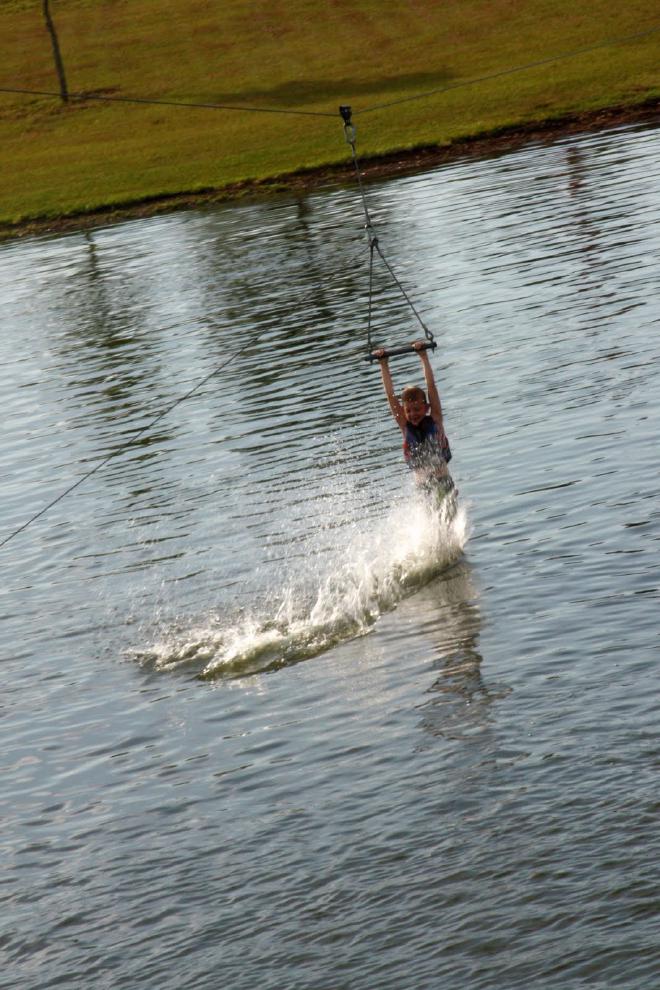 He and I zip lined across land too.  Together this time.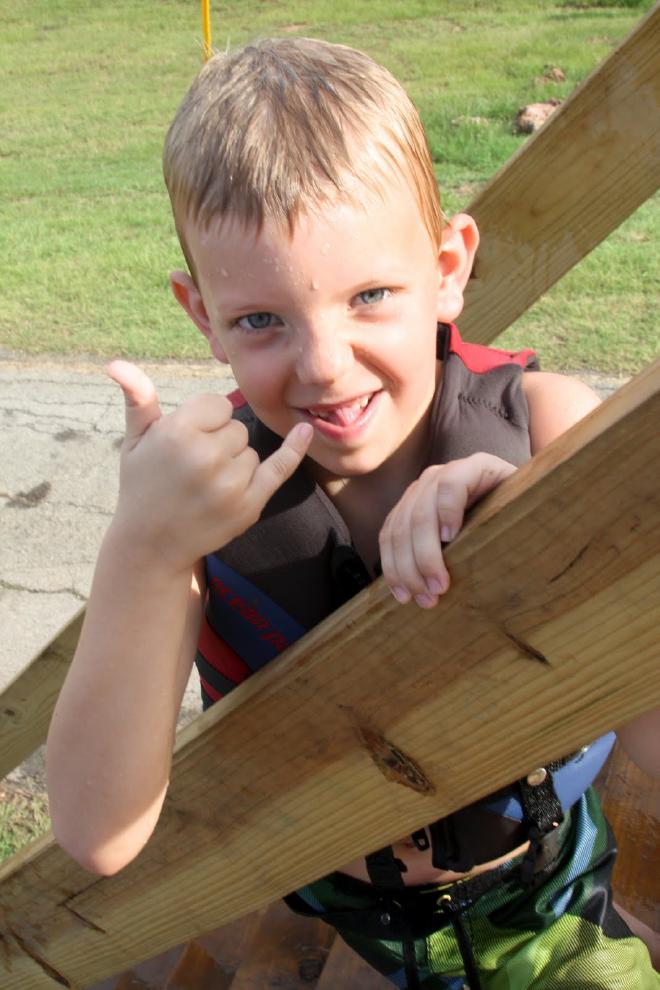 Bless Jacob's "sweet little jump off a five story building with his mama" little heart.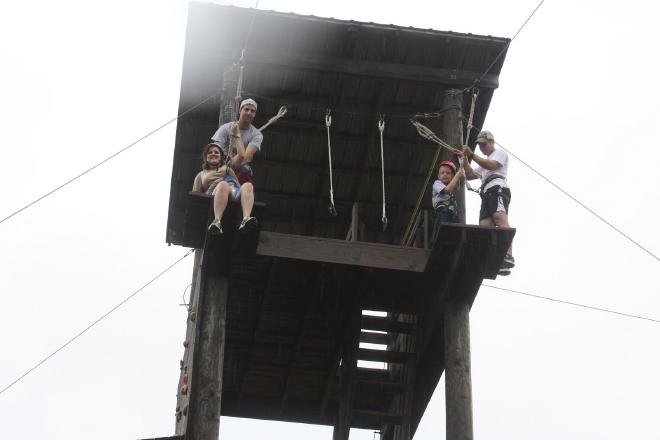 There are pictures of both Jacob and I coming down the zipline individually.  Below is Jacob's picture.  I'll just say that my picture was a bit unflattering and leave it at that.  :)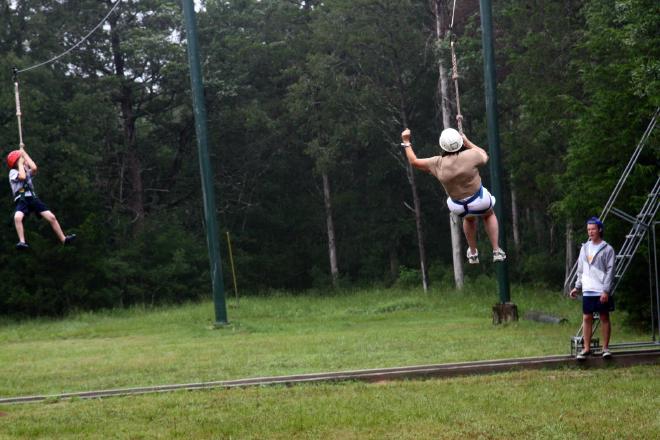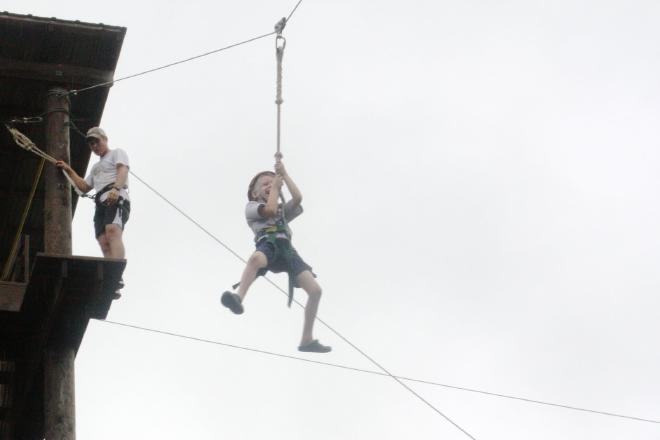 If you think we were the only brave ones in our family, you'd be wrong.
The girls (and Jacob) did something called the breath taker.  I know they call it that because when a mama watches her babies free fall from WAY up … they can't breathe.  The kids loved it.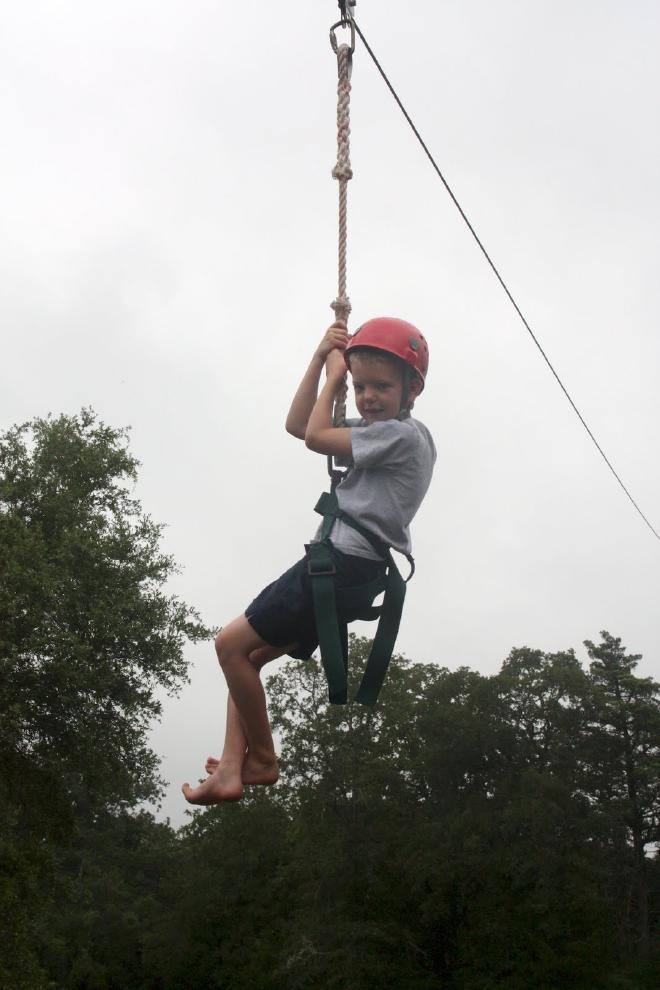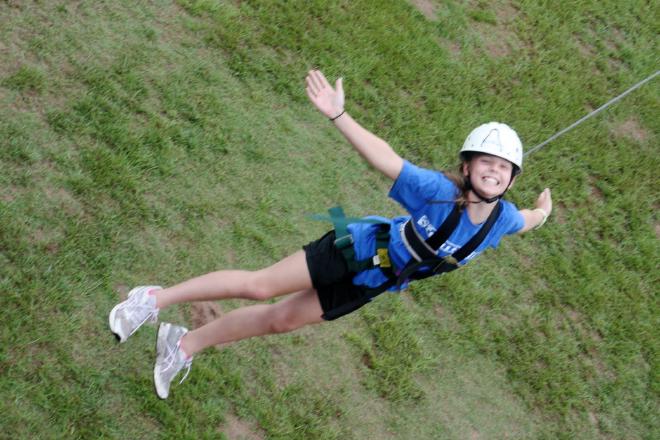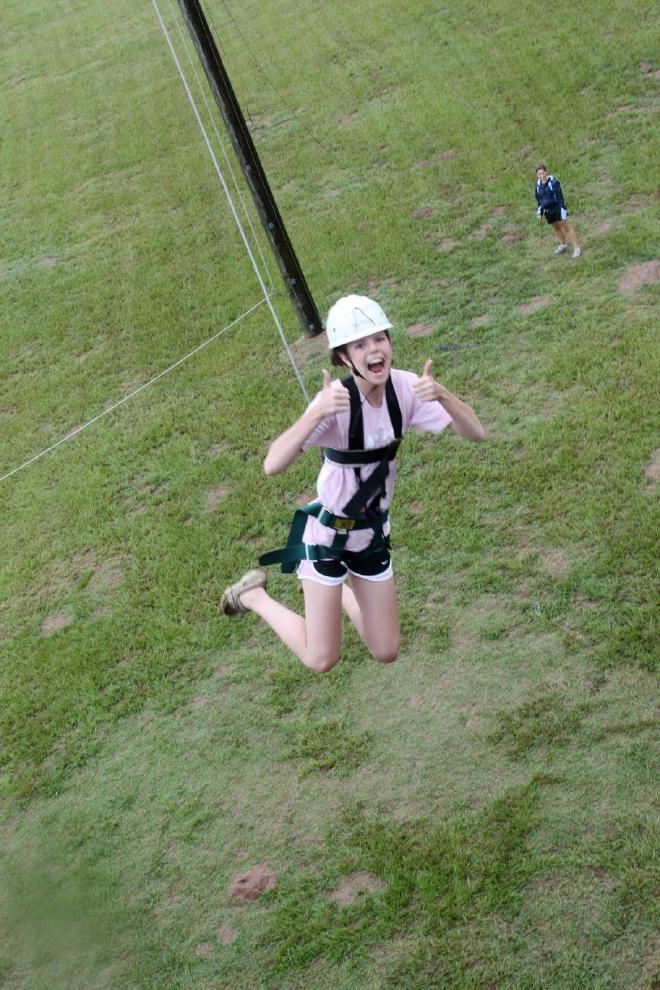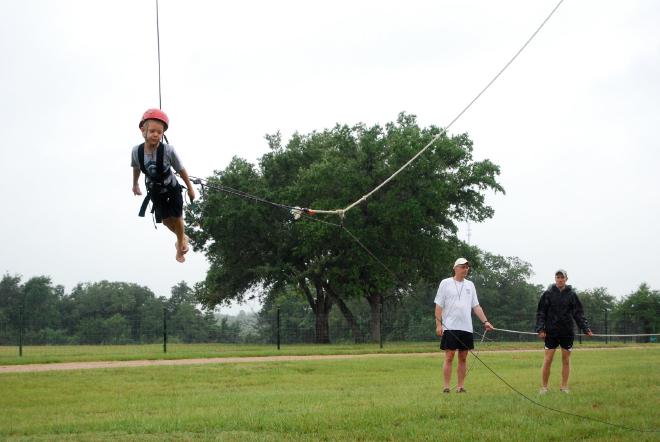 Fear. Less.
That's what I call my kids.
Up and down they went … over and over.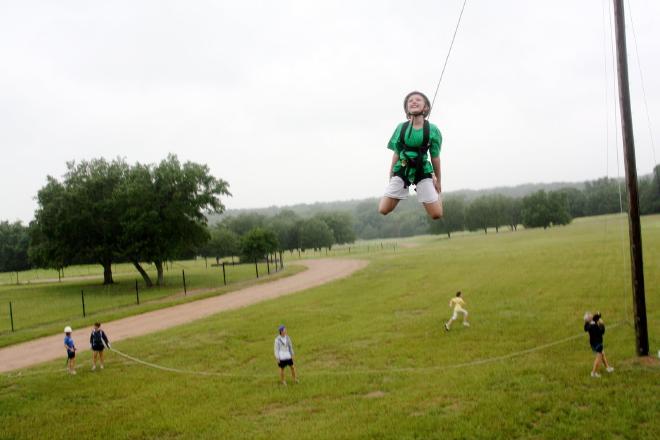 Savannah climbs walls like no one I have ever seen.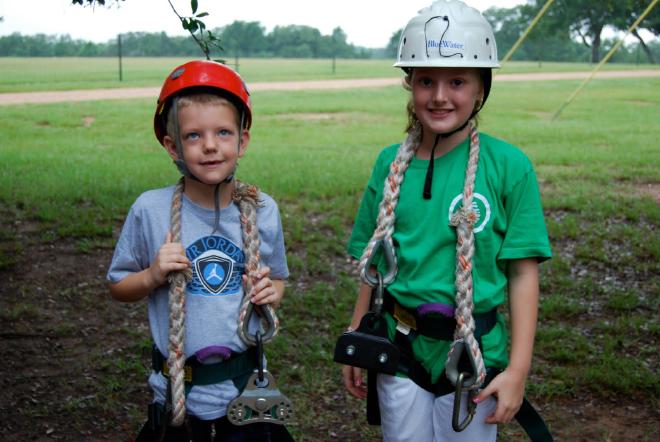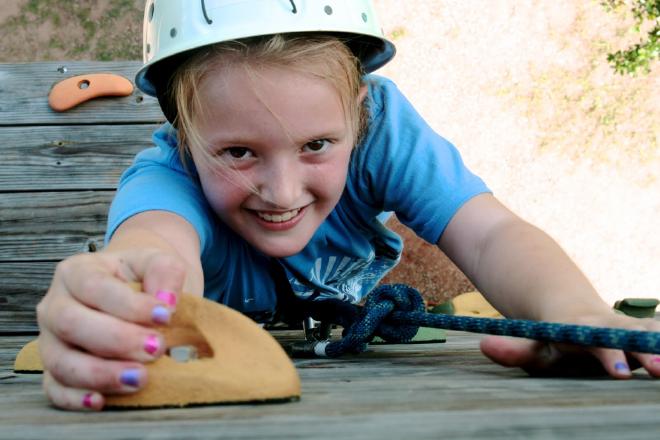 Jacob believes he can fly.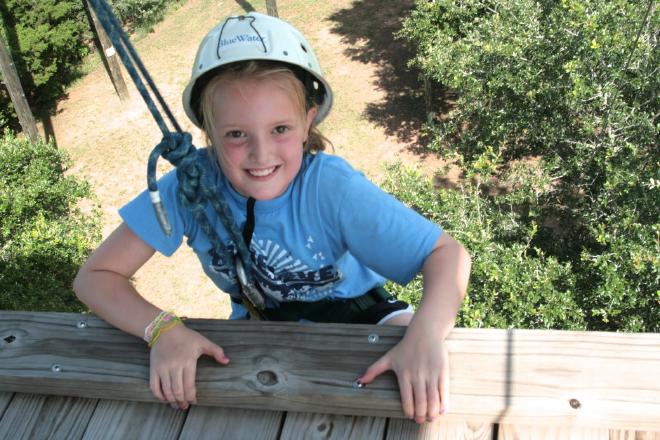 Caroline did something called the Pamper Pole.  I don't think I need to explain why I didn't do it.  Here she is climbing the pole: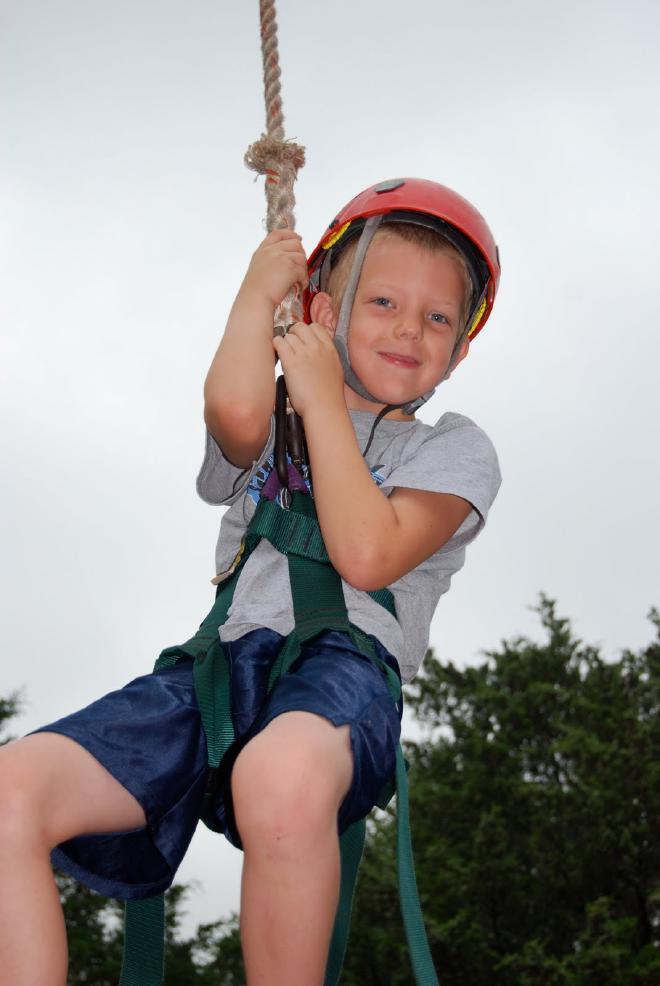 Ringing the bell (please look closely at her face … I wish I could enlarge it … FEAR … but then again she WAS jumping off a power pole they say you should wear Pampers on!):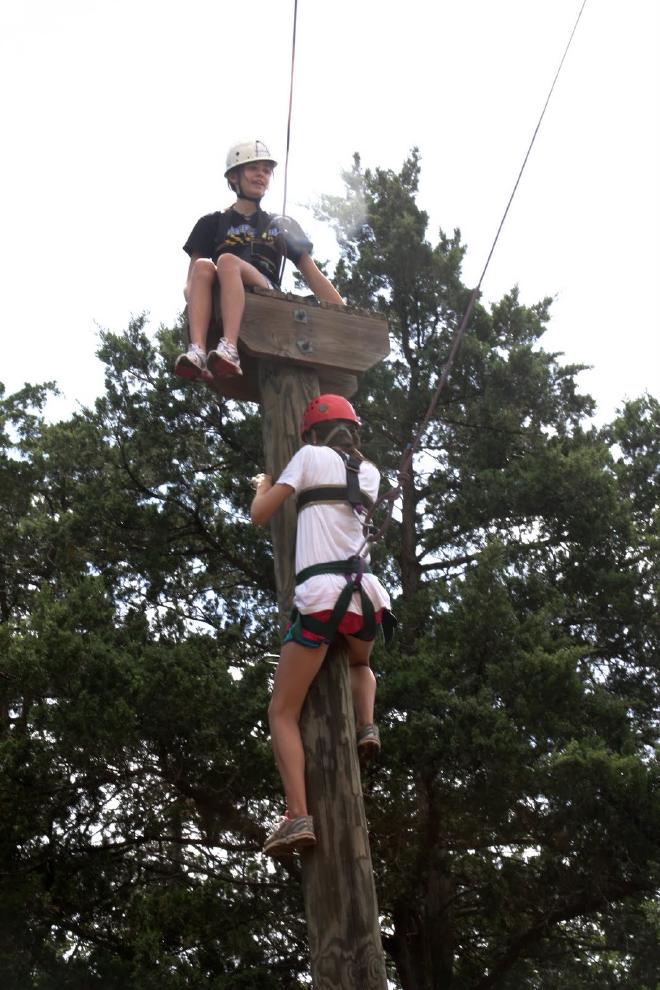 Relief.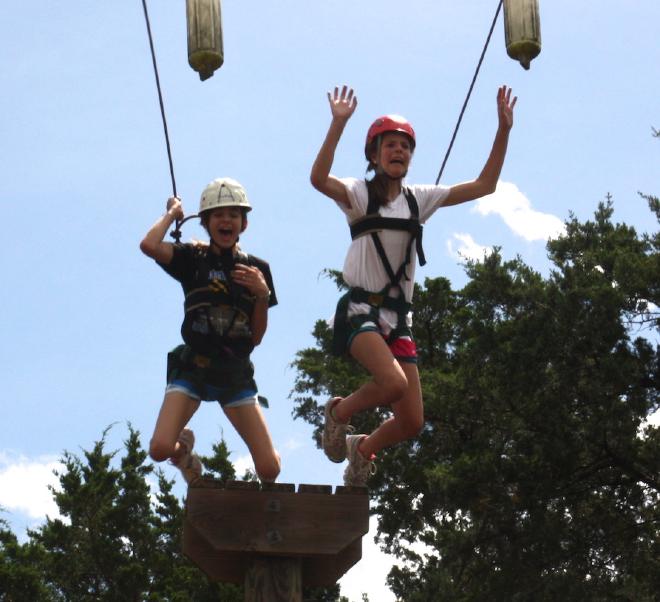 She might be the bravest person I know.
You may have noticed that one person is missing from these photos.
Yes, Bill.
Not so brave.
Actually, "cautious" is a better description.
Or, as he said … "wanting to give everyone as many turns as they wanted".
He prefers "lower impact, less extreme" things like fishing.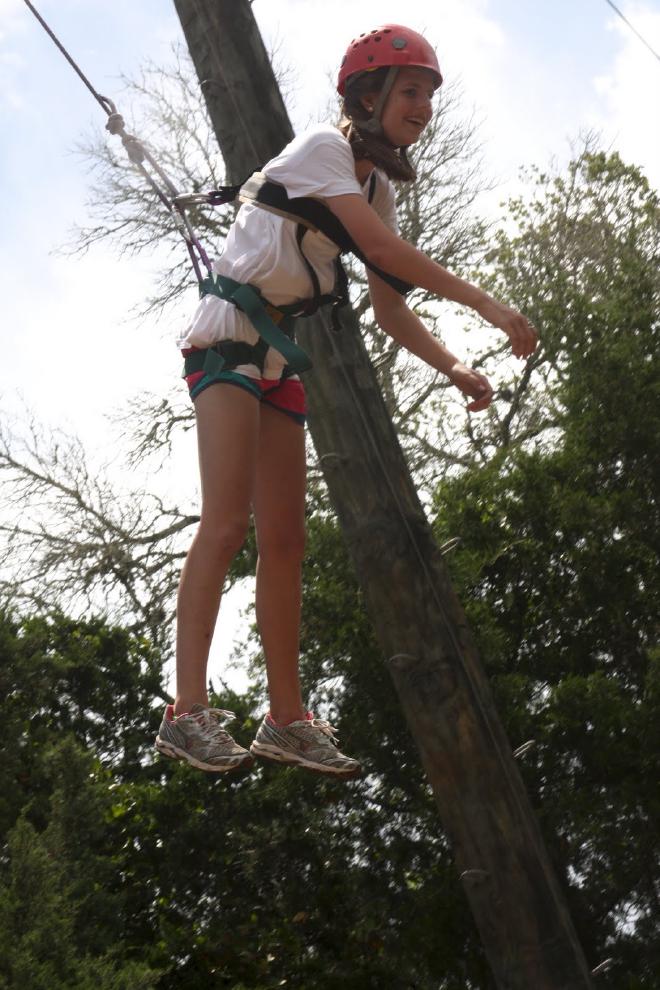 In fact, rocket making was about as "Xtreme" sports as Bill got: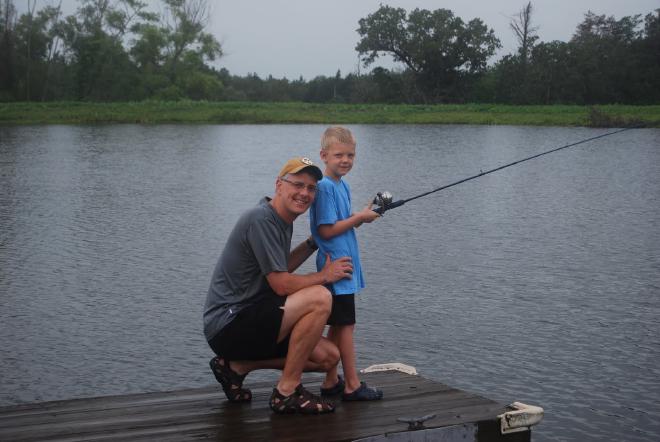 I guess there's always next year!