50 is Nifty!
50 years ago my mother and father in law got married.
Look how happy they look pulling off from their wedding: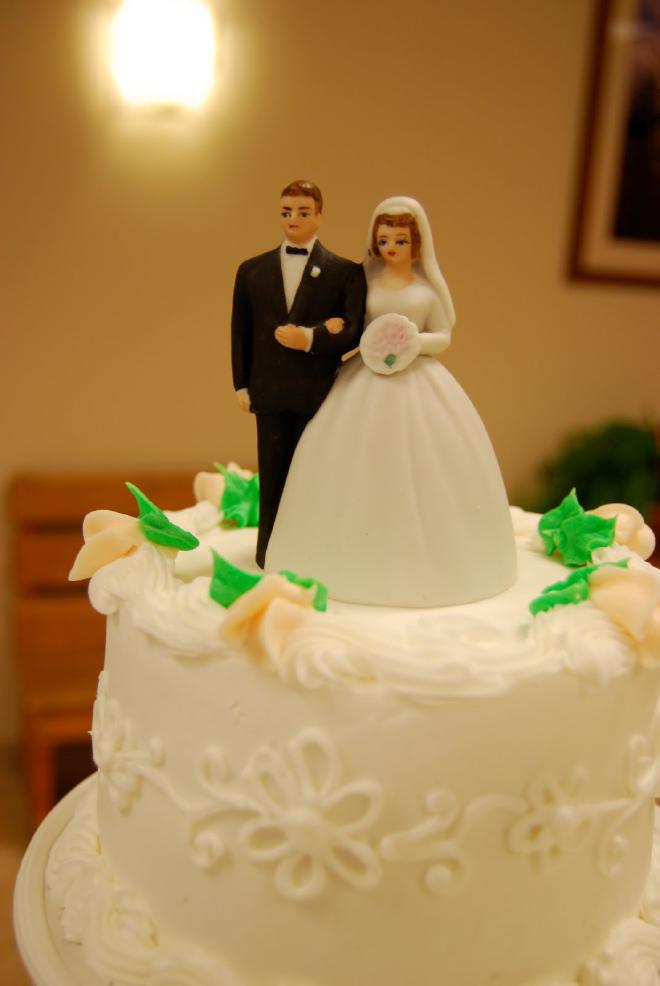 Then their car broke down on the way to their honeymoon and they ended up spending the week at my father in laws parents house.
And not that I don't love my in laws, but I'm thinking if you make it through spending your honeymoon at your in laws with a broken down car … well,  you can make it through just about anything.
And my in laws have done just that.
It was our privilege to get to go to Minnesota in August and host a party to celebrate their long marriage.  The morning of the party their pastor said in church … "their marriage has been a testimony of love and faithfulness to each other" and that is exactly what we wanted to celebrate.  Plus, who doesn't love a party?
Lots of family and friends came to help share in the day: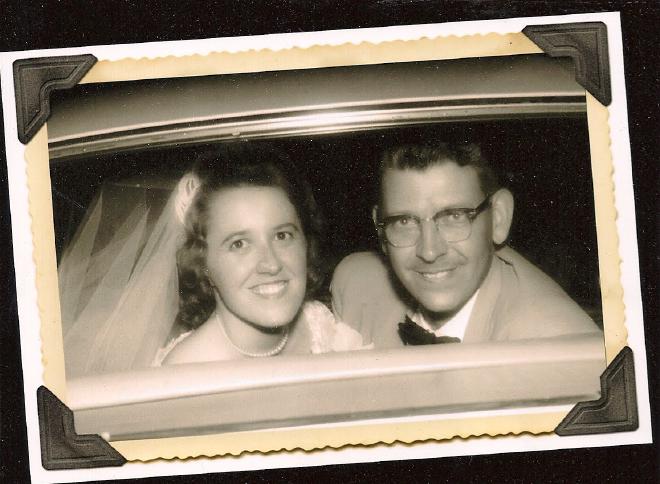 The cousins were awfully cute together: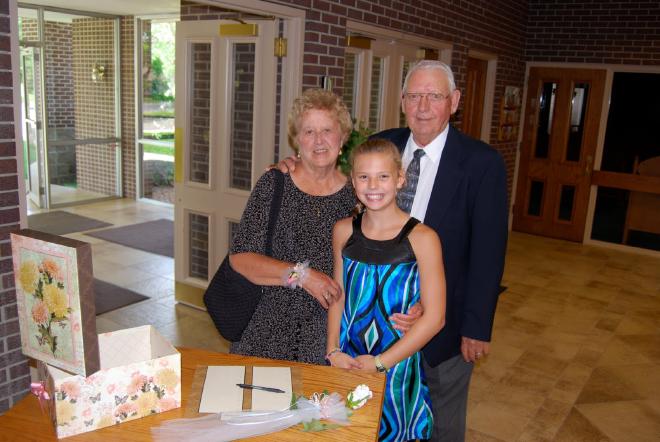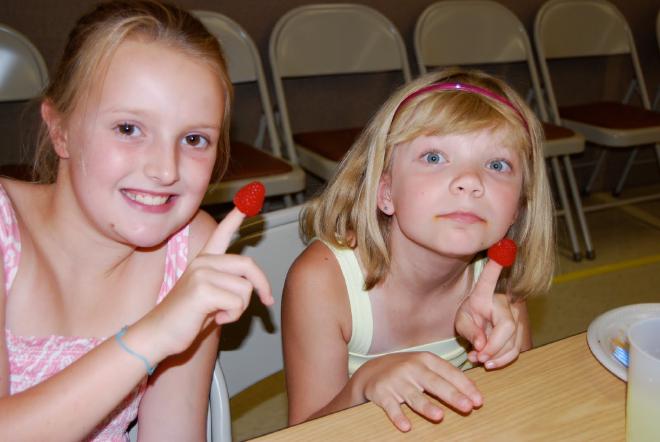 The girls were crazy: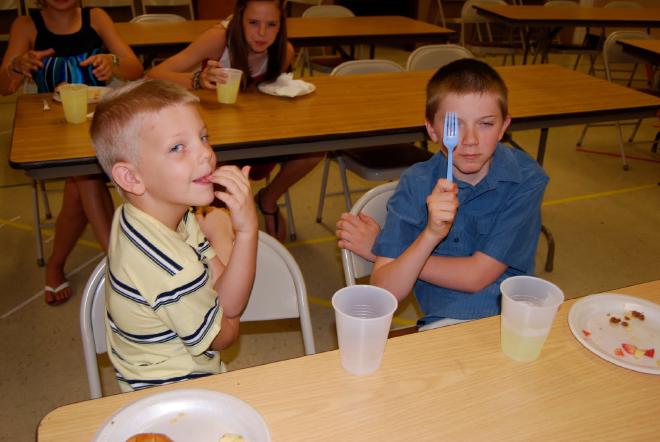 And everyone seemed to have a really good time.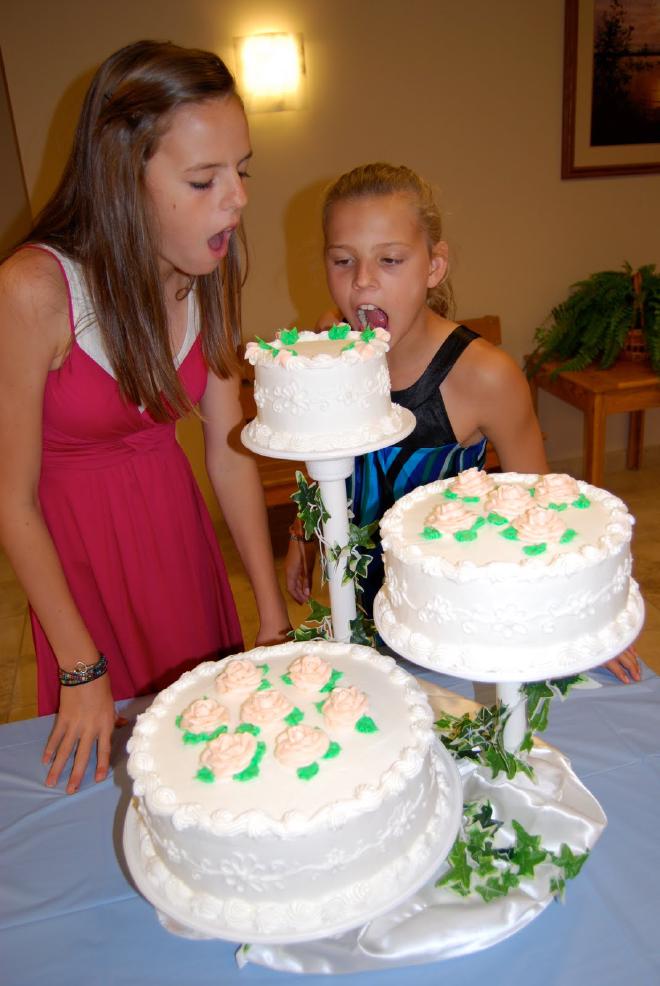 One of my favorite things was that the bridesmaid and wedding dress were displayed.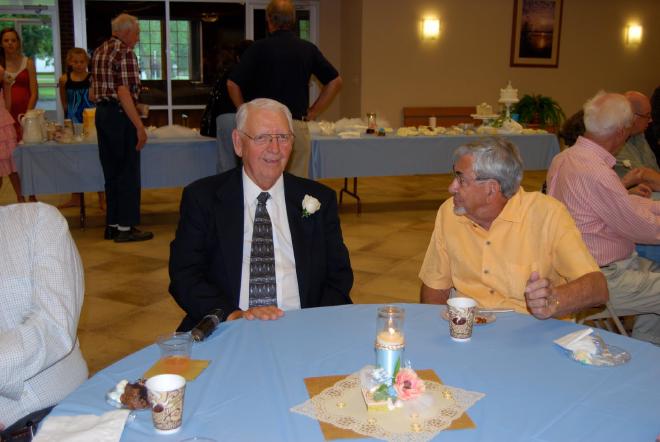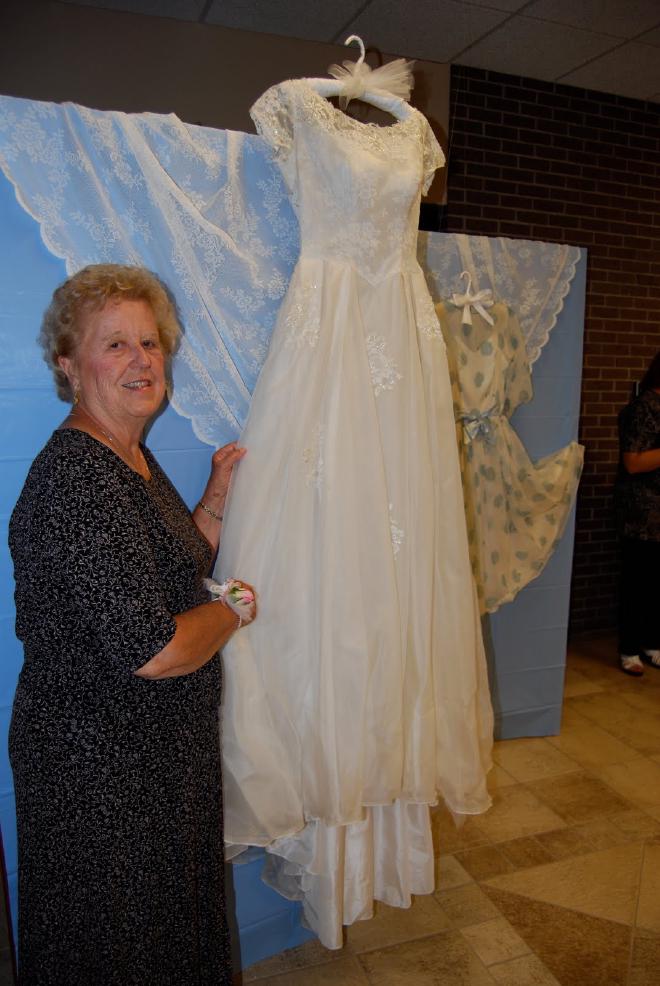 Sweet times.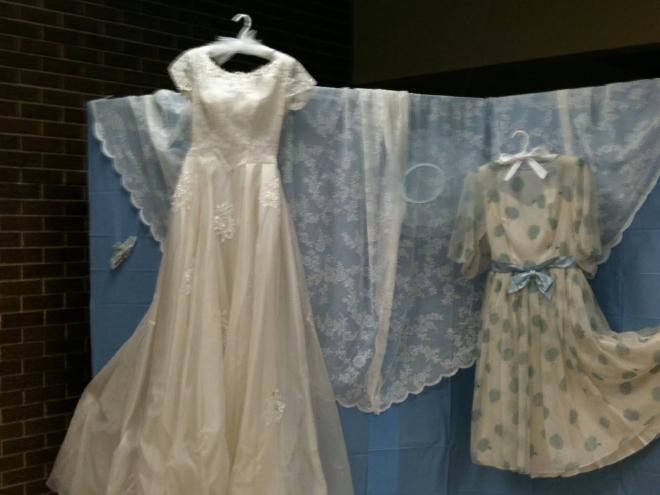 And by the time it was over we were understandably exhausted.  I was a little envious when I saw Caroline laid back on the balloons!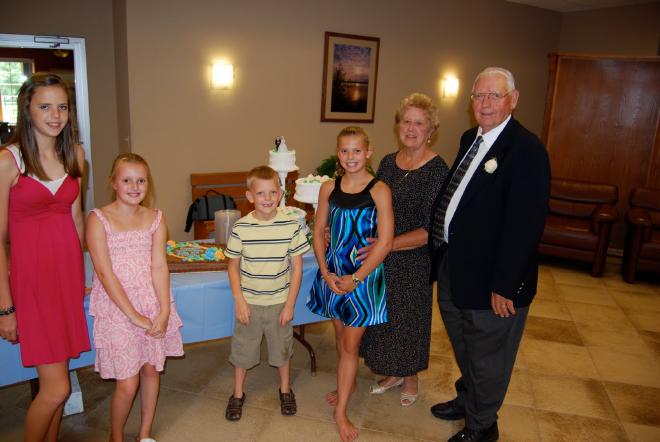 After the party the Baerg's loaded up - this time in their fancy schmancy Cadillac …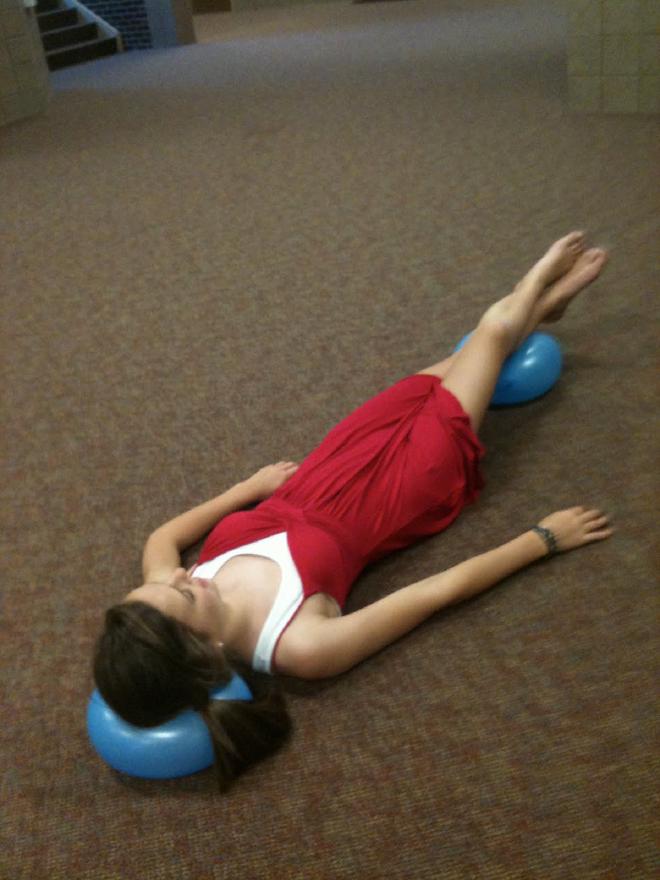 This time the car didn't break down.
And, thankfully,  50 years later … neither has their marriage.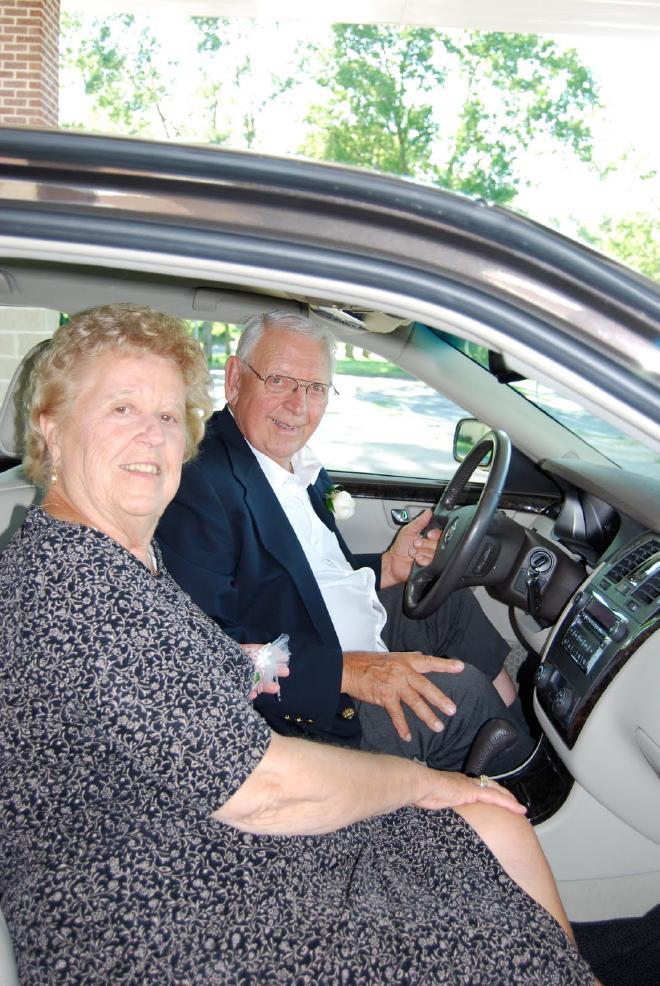 Happy 50th!!  We love you!