It's like a Cornucopia of Candy Corn
I hung my fall wreath today!
It feels nothing like fall and my wreath looks like it has seen a few hard years, but it is hanging on my door!
I wanted to add a dish of candy corn to my home … because it's the right thing to do …. but alas, I bought two bags of Candy Corn weeks ago and well, I ate both of them weeks ago.  Having a readily available dish made things a bit too easy for me to eat them.
But please look at how cute this dish is (minus the skull … I'm not a skull in my candy corn kind of gal, but that's just me) …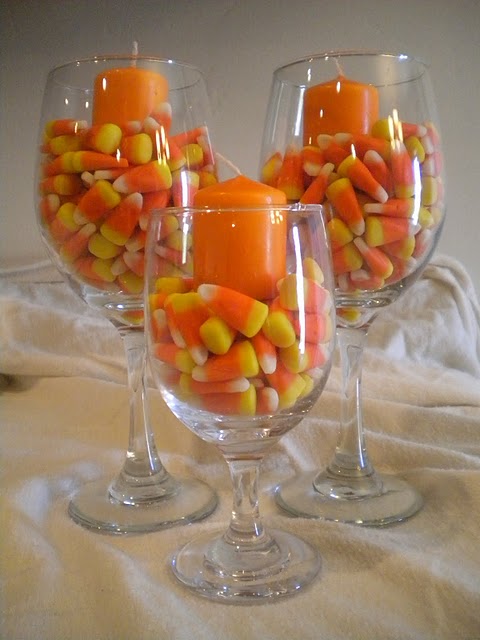 Everywhere I turn there are candy corns.  And you know I love 'em.
For starters, my friend Laura brought me candy corn lip balm the other day.  It was SUCH a fun happy and I have enjoyed smacking my lips together every single time I put it on!  It's from Avon if you need some for yourself.
Then I saw this cute picture on this blog: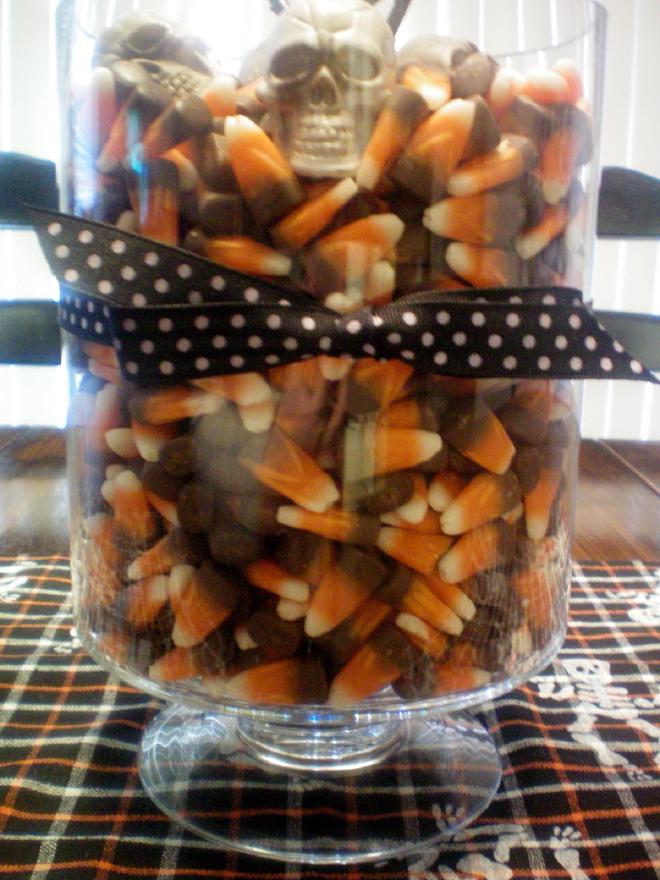 I think something like this would be cute on a table or mantle.  I cannot begin to tell you how excited I am to have a mantle in my new house!  Because it means I will have a fireplace!!  Bill cannot understand my longing for a fireplace seeing how we live in a climate where you use one approximately zero times a year but you never know … this might be a cold winter.  And if it is, you will find me warming up by my fire.
Another blog featured this CUTE craft: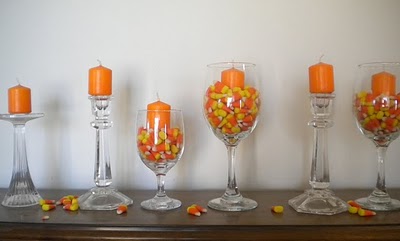 Craftomaniac gives the "how to" here.  She just used a frame from Wal-mart and made it!  Since I have zero crafting abilities, I won't be making one of these but please tell me if you do!
And lastly … Jacob went home from school today with a new buddy in his class.  When I pulled up to get him what to my wandering eyes should appear?
Cute little candy corn lights!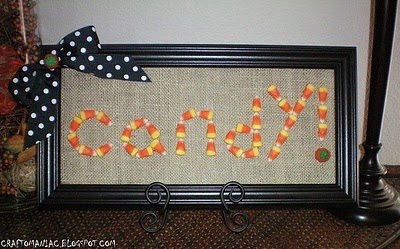 They are $8 for a box with 3 candy corn lights at Lowe's … (you are looking at $24 worth right there) … so I'm not getting those either.  I do need to pick out some new light fixtures but I'm pretty sure those aren't what Bill has in mind.
I did pick up two little garlands of candy corn at the Great Indoors.  They were cheap and I hung them on my fence between my garage and my house.  Kind of dark in this picture, but you'll get the idea.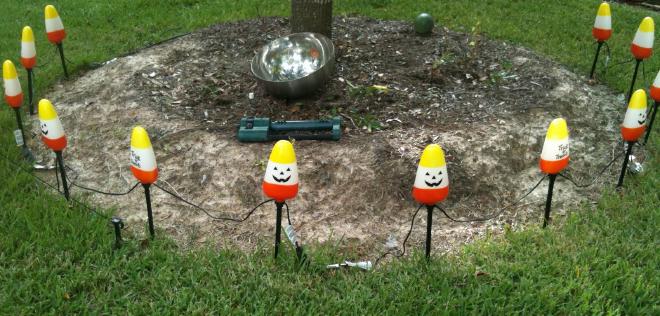 And a cornucopia of candy corn would not be complete without a nod to Halloween 2009 when I went trick or treating with what had to have been THE cutest candy corn I had ever seen!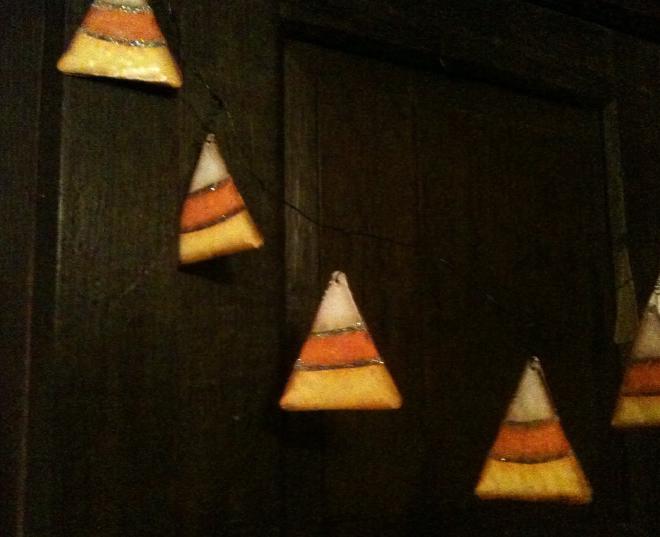 Now I'm off to look for a new fall wreath … one with a candy corn on it.  Let me know if you see one!