Blue cupcakes
With so much packed into one month, it is easy to forget a thing or five.  That is why I was so glad when Jacob's teacher emailed me and said … "we need to celebrate Jacob's summer birthday".  And I said … "why yes, yes we do".  Although there are still about eight weeks until his actual birthday … it was fun to celebrate early.
And what better way to celebrate than with cupcakes piled high with blue icing …. made to look like puppy dogs?!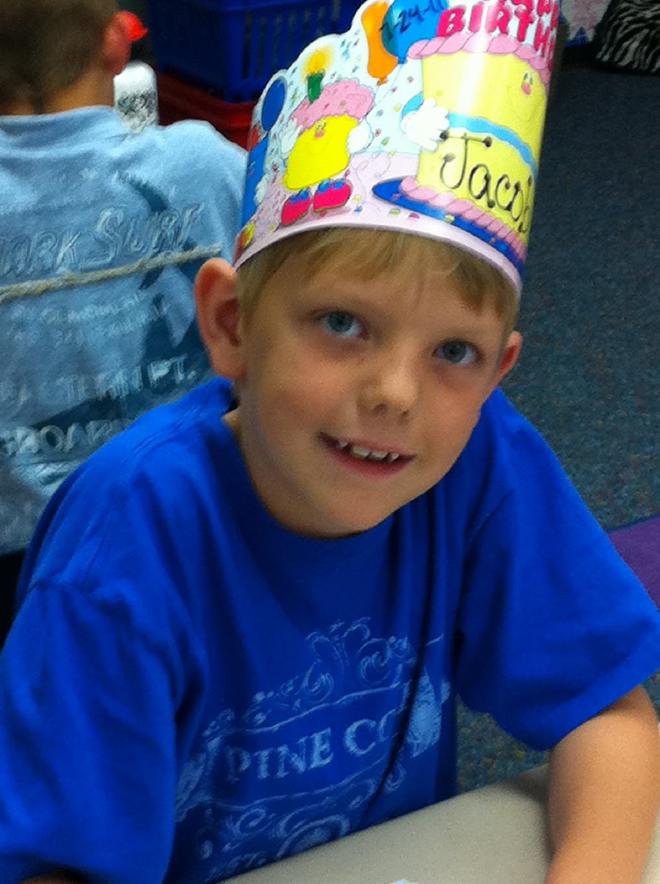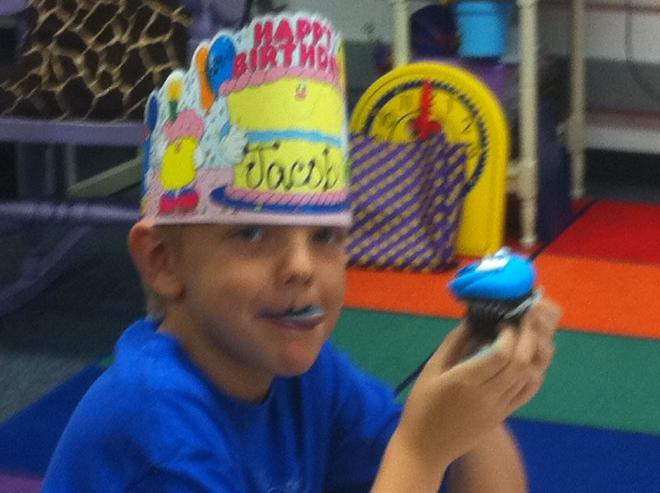 He loved 'em.  And judging by the blue lips everyone had … I'd say they all did!