Savannah's Bedroom - pretty and pink
The past week they have been laying the wood floors in our house.  I love how the floors look!  We are getting oh so close to being finished!
While the kids were gone last week I put a few finishing touches on Savannah's room and decided it was time to do another "before and after".  If you missed the hall bath transformation, it is here.
Next up … Savannah's room.  I really love how it turned out!  I just think it fits her personality perfectly.
If you remember, this is what it looked like when we first saw it - gold carpet, beige walls … :
First up …. take out the gold carpet.  We had to add new sheet rock because we re-did pipes and electrical.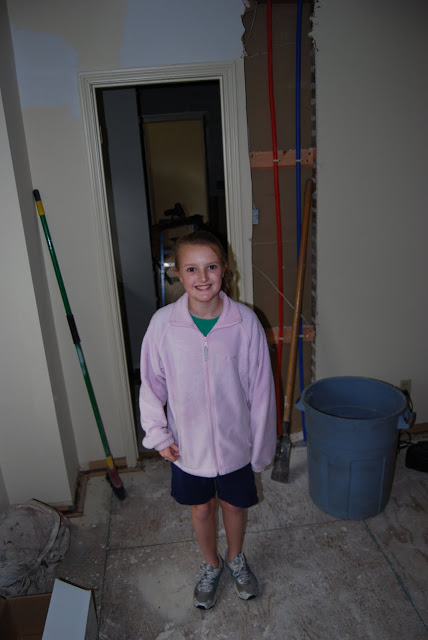 In the meantime, Grammy and Grandy brought the bed I had when I was a girl from Little Rock.  My mom had an "inspiration page" from a magazine and we followed their lead and painted the bed green.  I use the term "we" very loosely.  My dad did it.  :)
We found the perfect bedding (TJ Maxx/Marshalls) to match the pink of her room with the green of the bed … and we LOVE bubble/dot fabric.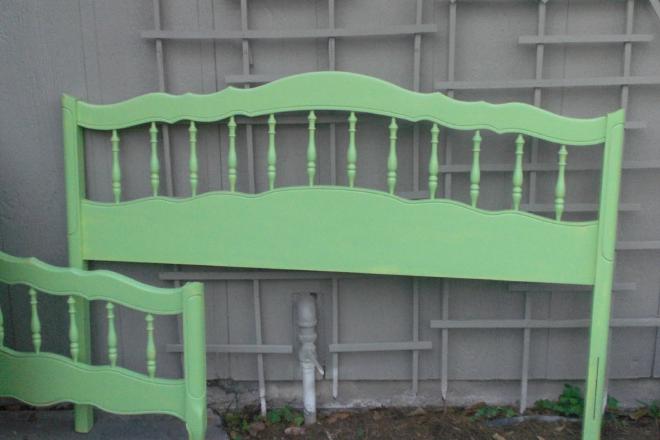 Next up was the pink paint.  Took us awhile to settle on just the right one …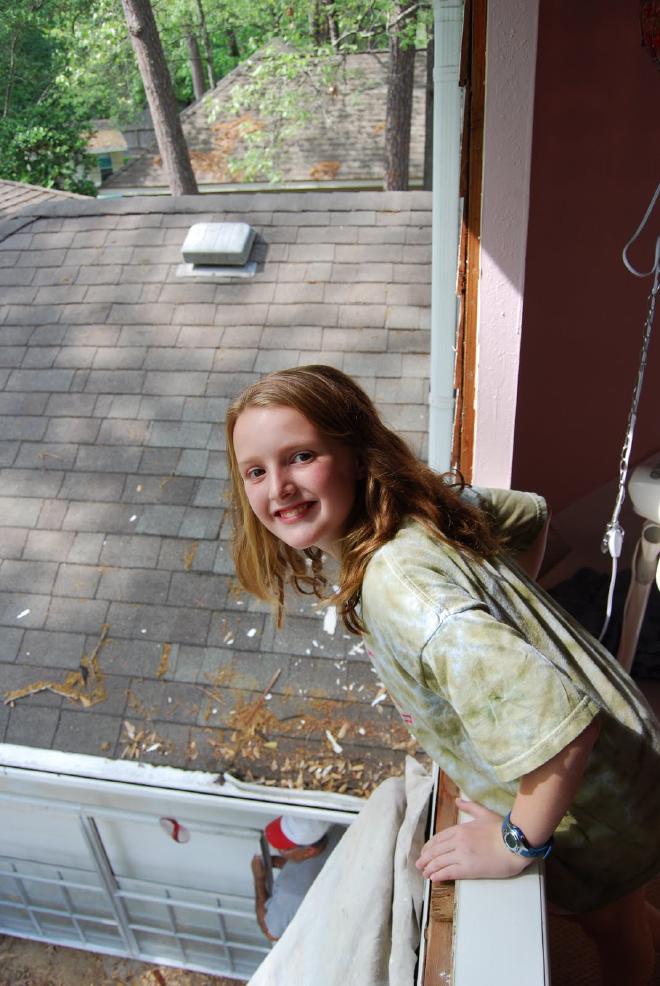 Got a little crazy …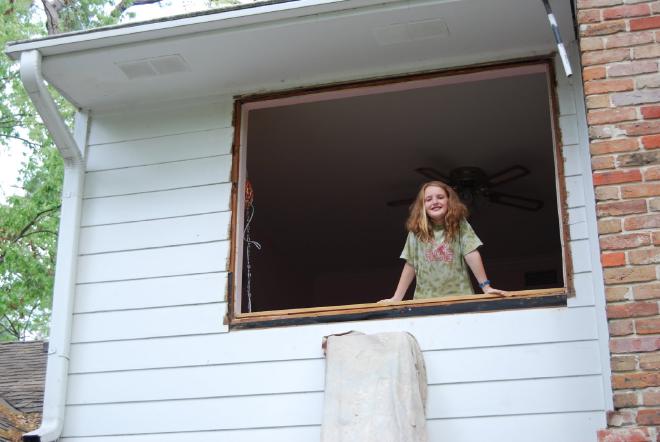 Supervising the installation …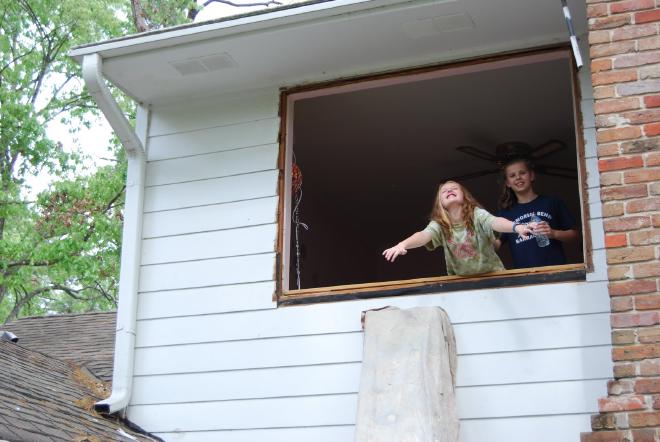 And see this lamp …. I hung it myself.  First ever solo home improvement project.  I'm kind of proud of it.  :)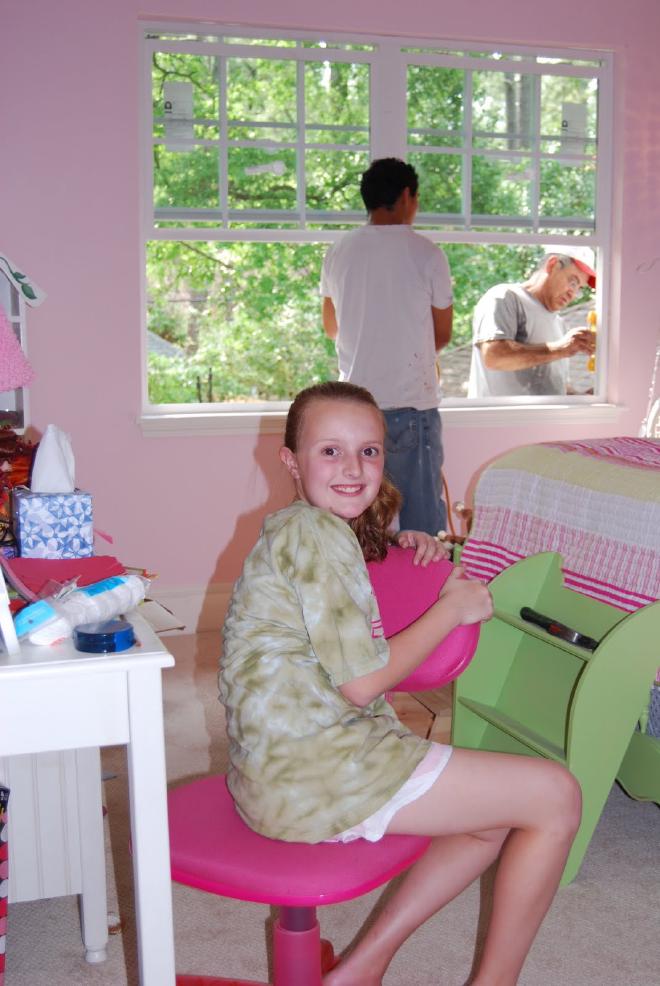 And now … the big finish …
TA DA ….