Holiday Happenings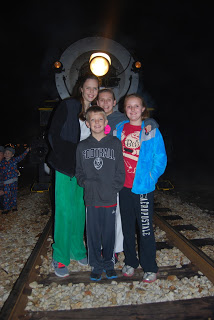 You know what?  I've enjoyed this holiday season.  I really have.  It hasn't felt quite as frantic as some in the past, I've enjoyed putting Christmas decorations in our new home, making cookies and spending time with some friends.
I didn't get to many, many things on my list.  I would have liked to go to Arkansas to see my family, I wanted to host some friends for dinner or a small party or two.  I don't necessarily feel like I've bought the perfect gifts … and actually they aren't all purchased.
But, like Mary did so long ago, I want to "treasure up in my heart" the right now.
Hearing of my kids play the Wii and laughing and joking together, shared moments in the kitchen, the fire in the fireplace, the streets lit up with Christmas lights  … and mostly the wonder of knowing Jesus came as a baby in a manger to save the world.
A few of the things we've done the last week:
School parties -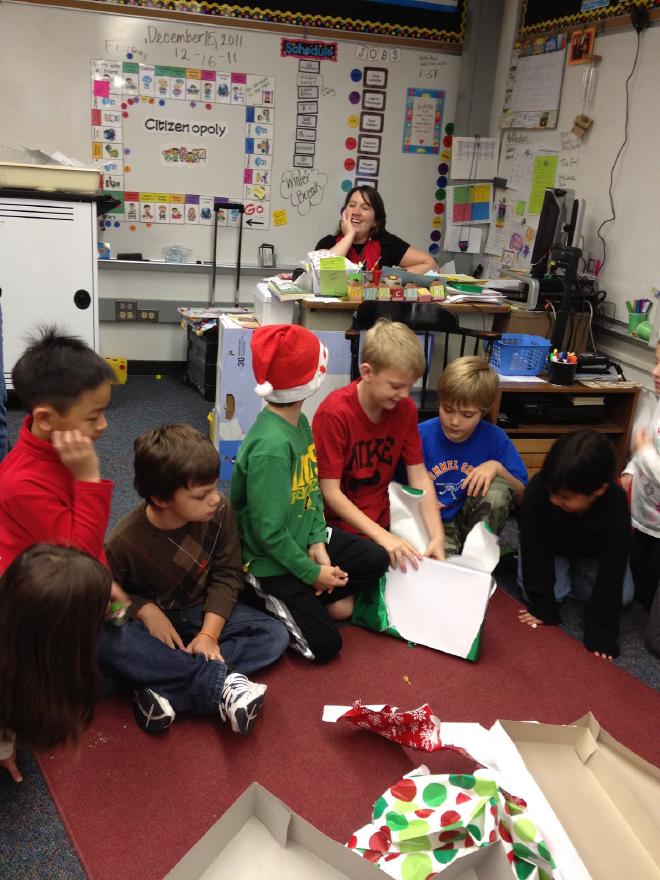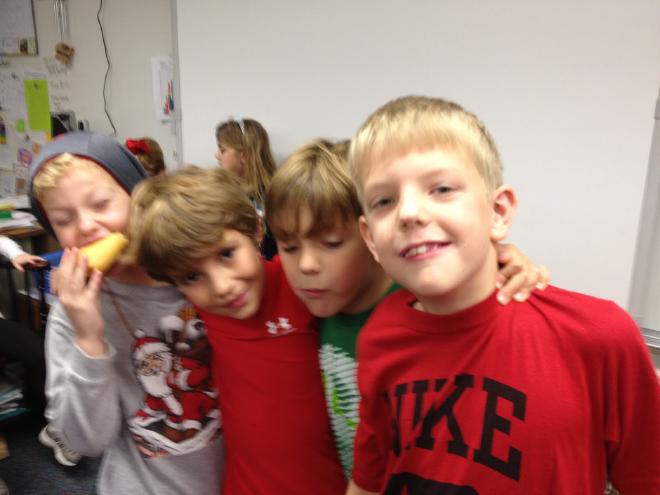 Earlier this week we took a trip to Palestine to ride on the Polar Express:
For some reason I can't make these pictures go in order, but they read the story over the loud speaker, we got cookies and hot chocolate and before we knew it the train arrived at the North Pole.  Lights were everywhere and Santa was waving.  He then got on the train and gave a bell to the kids and rode back with us while we all sang Christmas carols.  Most people had on their pajamas like in the book … our kids wore sweats … does that count?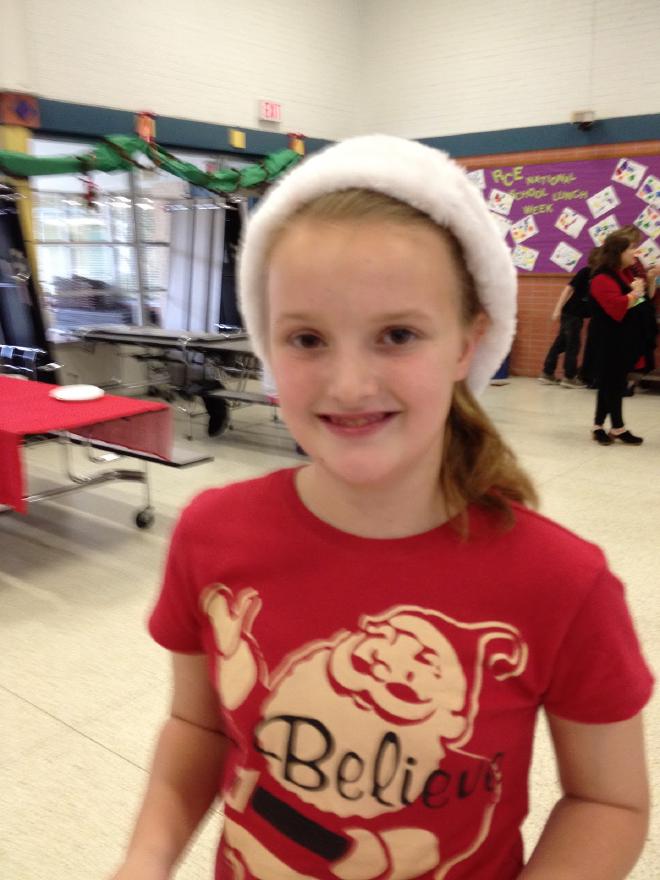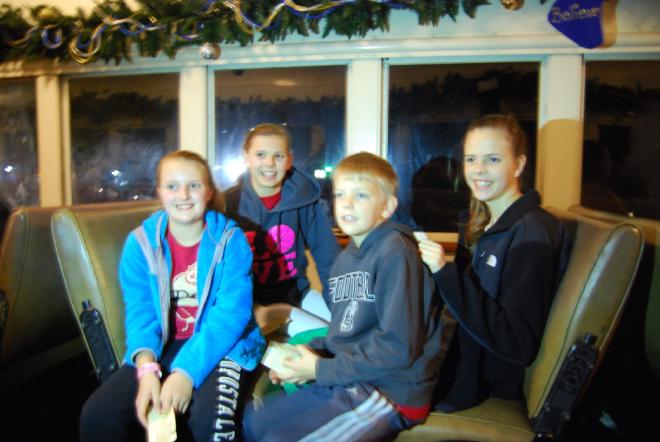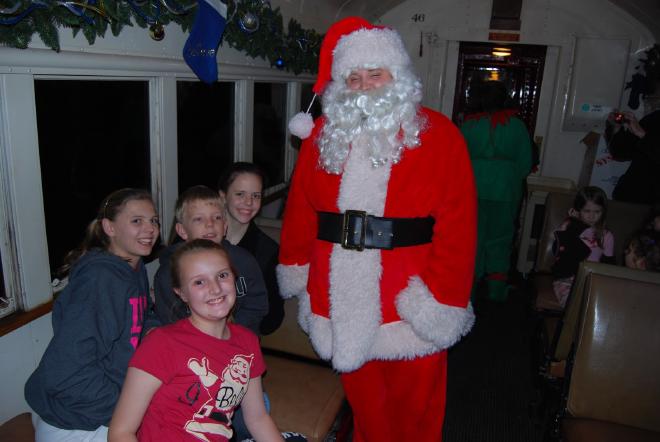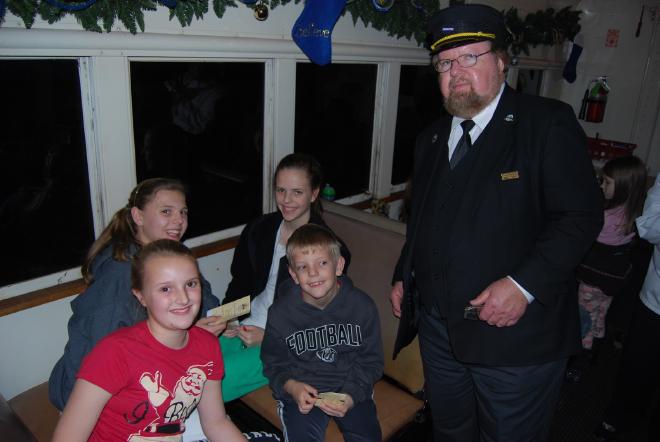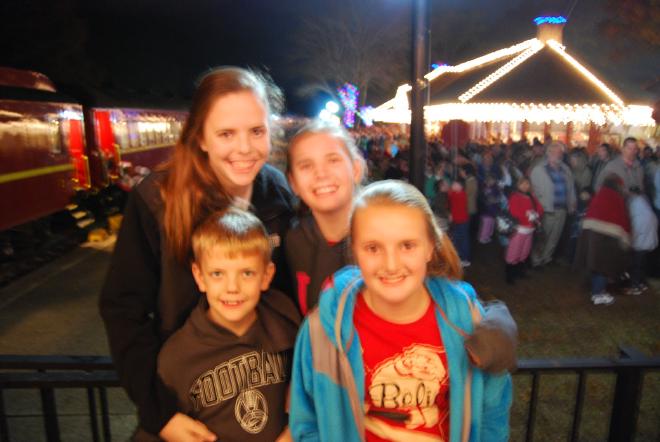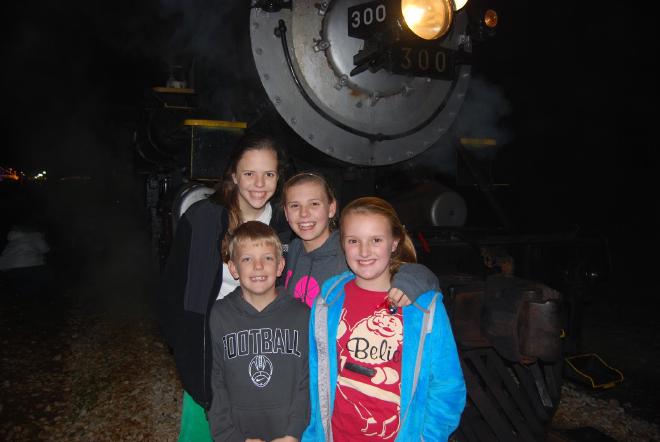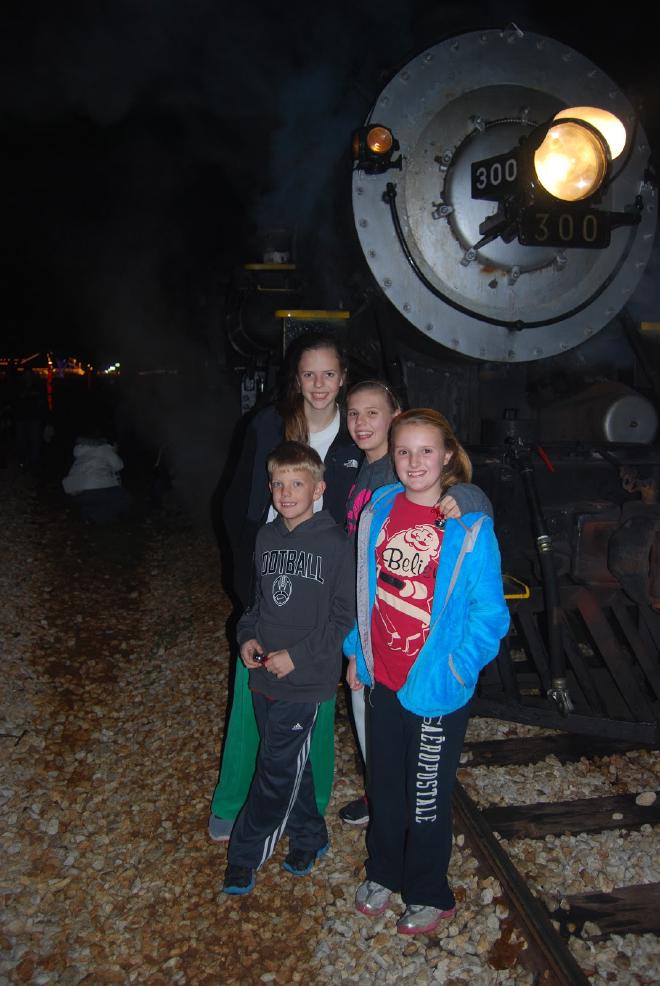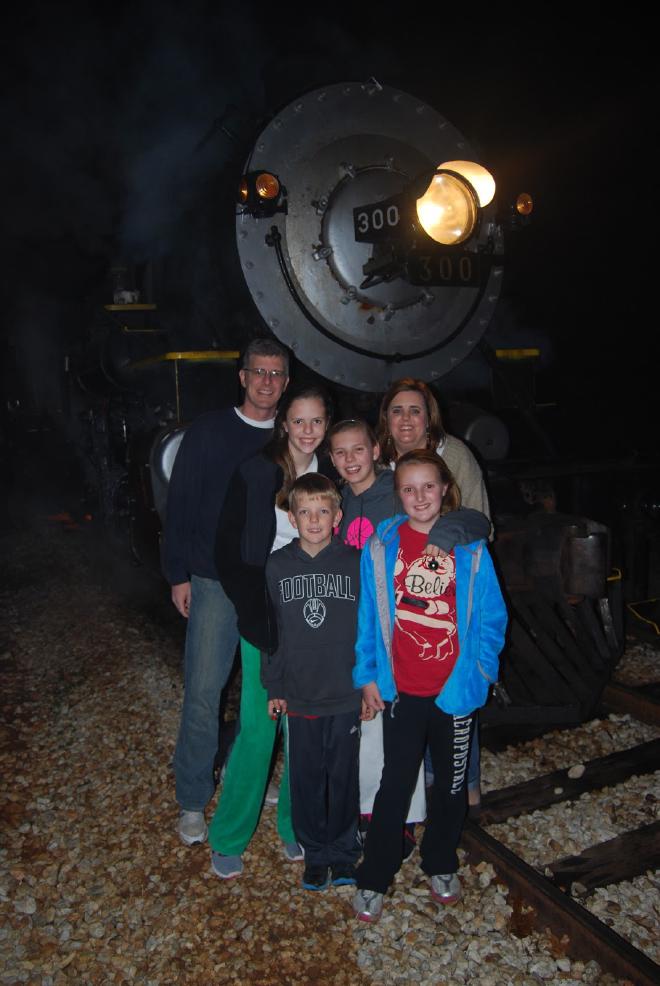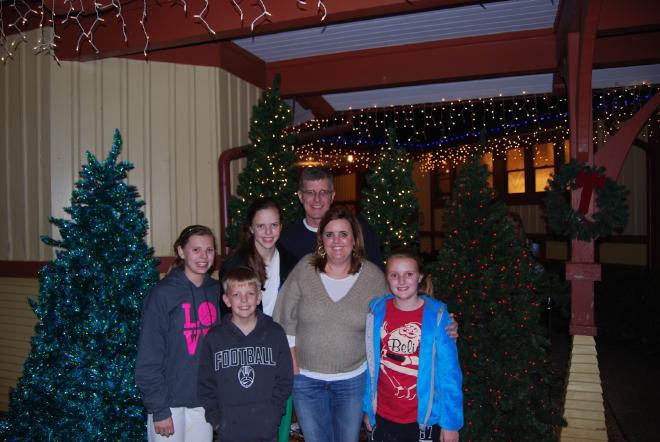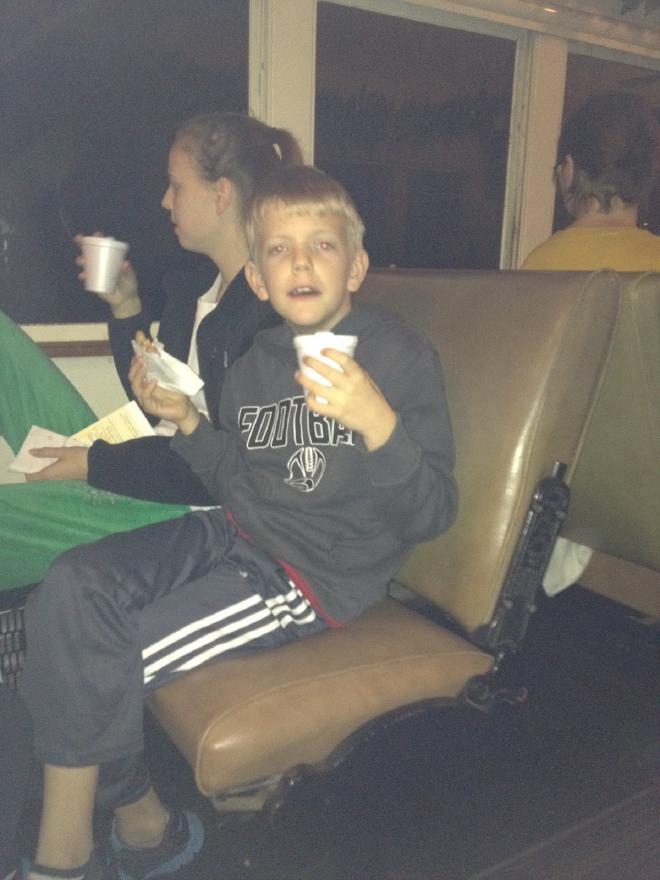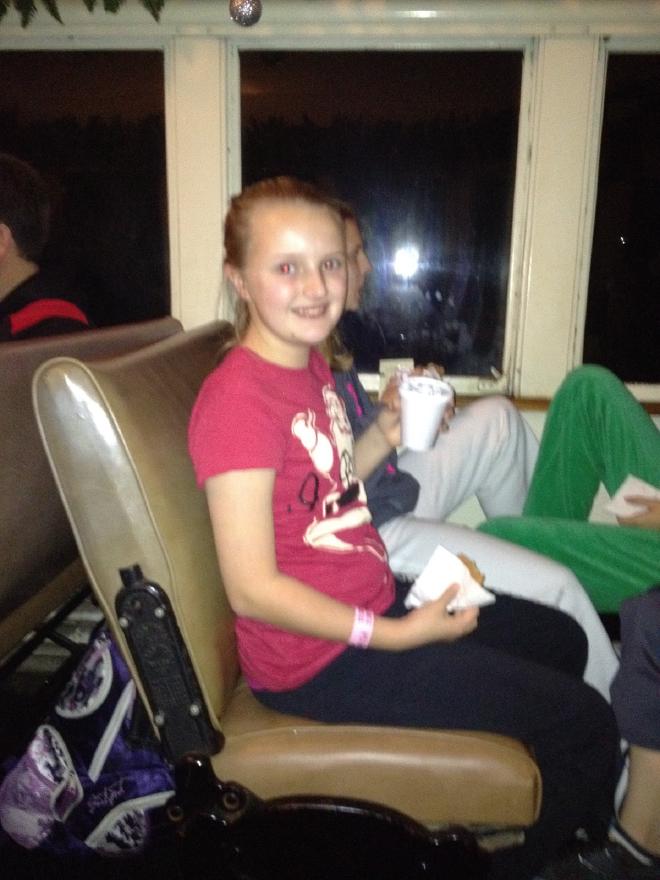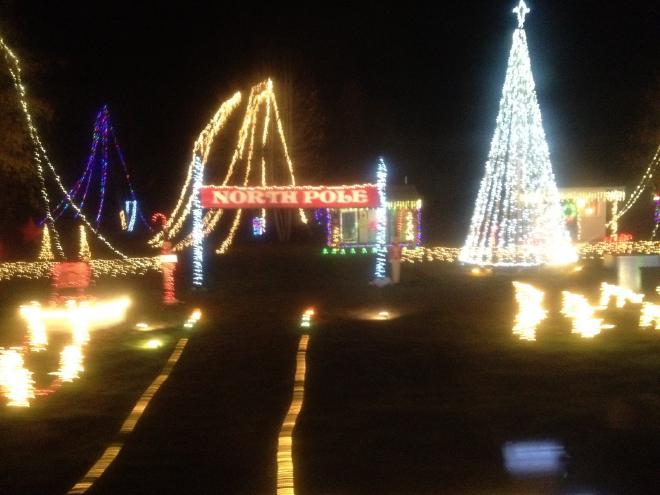 We've decorated (this is an uploaded picture from Hipstamatic - It makes the pictures look like your grandmothers camera and I love it!):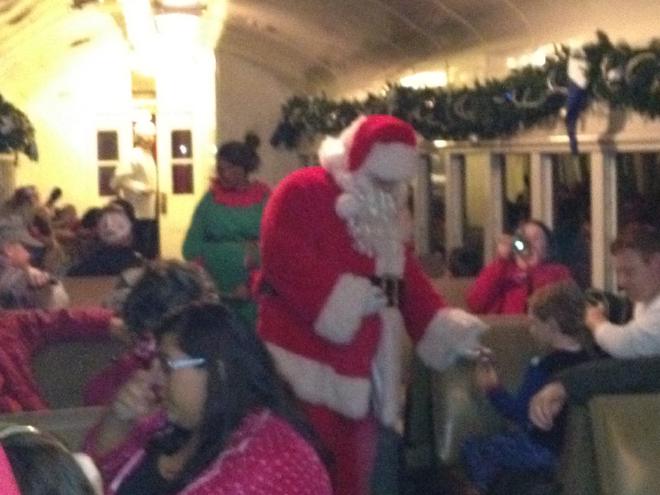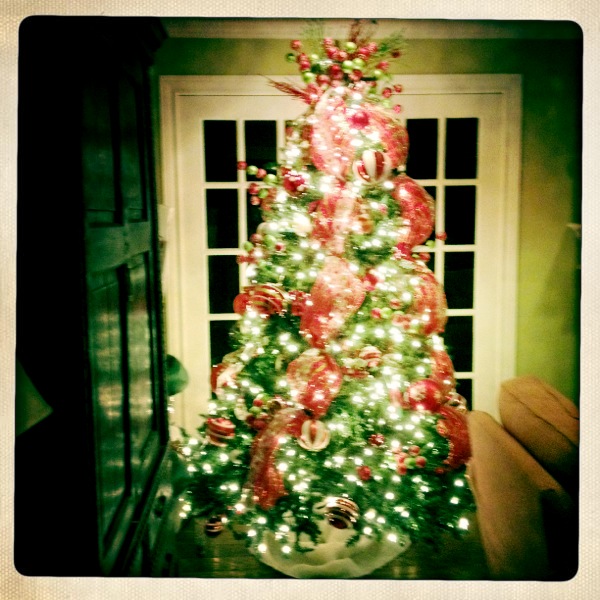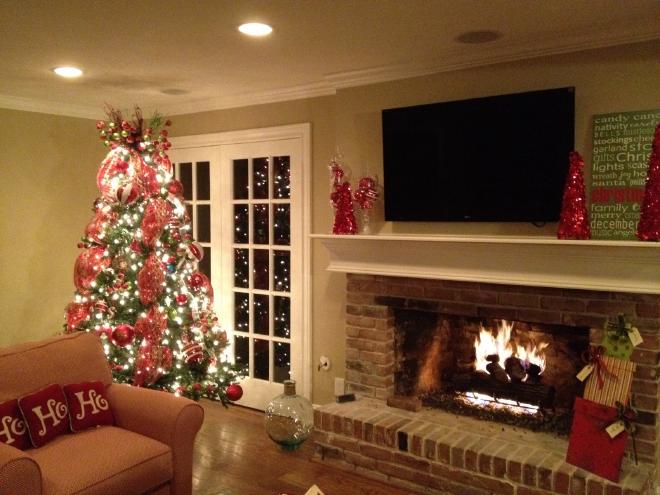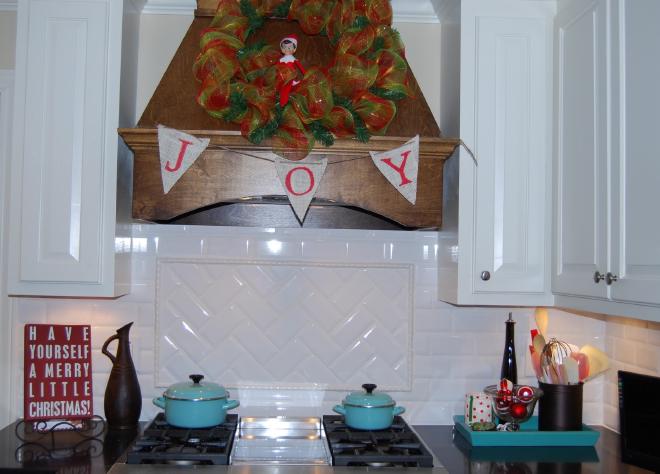 I made the wreath above the stove (normally our Elf on the Shelf isn't sitting in it … it just happened to be the day I took the picture and everybody knows you can't touch the Elf).  :)
(Pinterest might be one of my favorite things of 2011).
Last but not least, we had our traditional Brown and Lackey family Christmas celebration complete with the re-enactment of the Christmas story.  We all love this tradition.  The oldest child leaves for college next year and we thought the Christmas story drama tradition might be coming to a close but alas … it wasn't.  This year it was completely directed and performed by the kids and there were a few unusual twists.  Most noteably, the girl parts were played by boys and the girls parts were played by boys.  (Jacob was the one exception to this and insisted on being a shepherd!).   Oh … and baby Jesus was played by the Lackeys dog this year.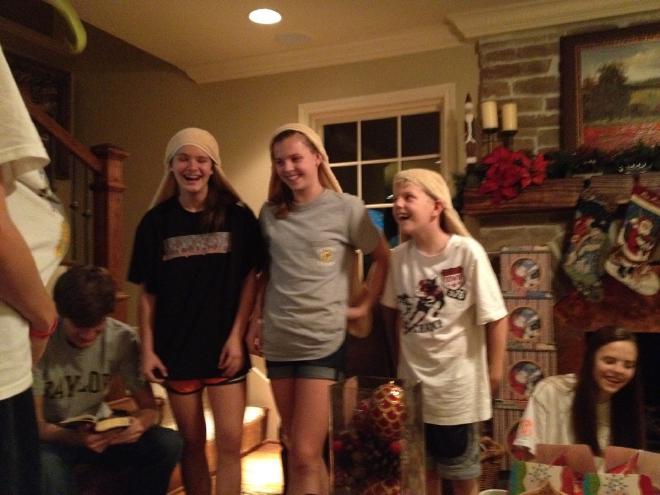 Today is Christmas Eve.  Rain (wish it was snow!) is falling and the we are finishing up our to do list.  Not all of it will be done, but that is fine.
I just opened a Christmas card from a friend who said … "the Christmas season brings hope in its songs and candles and stories, and we breathe peace knowing God had a plan then, and He has one still".
Breathe peace.
And that is my wish … that you and your family would know the peace and the joy that comes from celebrating the birth of our Savior.
Merry Christmas and peace to you all!