Santa Claus came to town.
I love being invited to Christmas festivities.  I don't want to miss a thing.  But, truth be told, cookie exchange parties always make me a little nervous.  I'm not exactly known for my culinary talents.
But I can copy a recipe (kind of … anyone remember last year when I failed to notice that one batch of cinnamon roll dough made 7 pans and I ended up with something like 35 pans of cinnamon rolls?!?).
It's actually been several years since I've been invited to a cookie party and when I got an invite this year I quickly scoured pinterest to see what kind of cute concoction I could make.
Or better yet … that Savannah and I could make together.  We bought some Nutter Butters and began working …
We worked …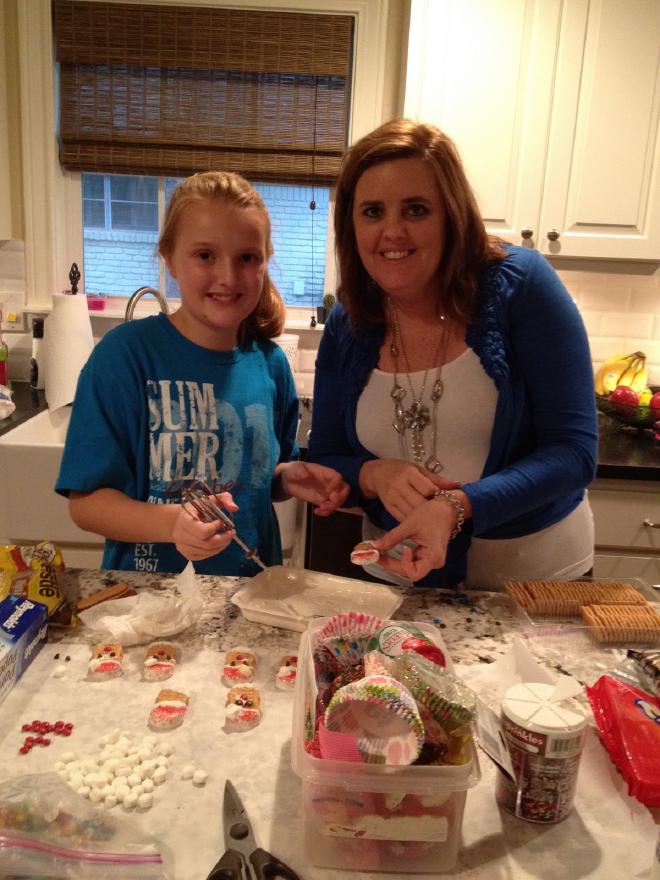 And worked …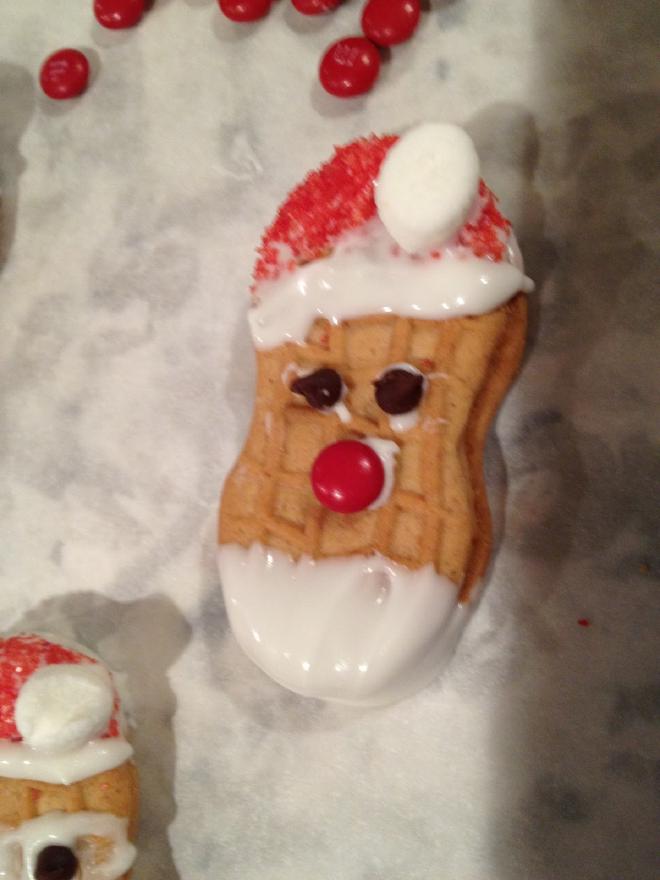 He's cute, huh?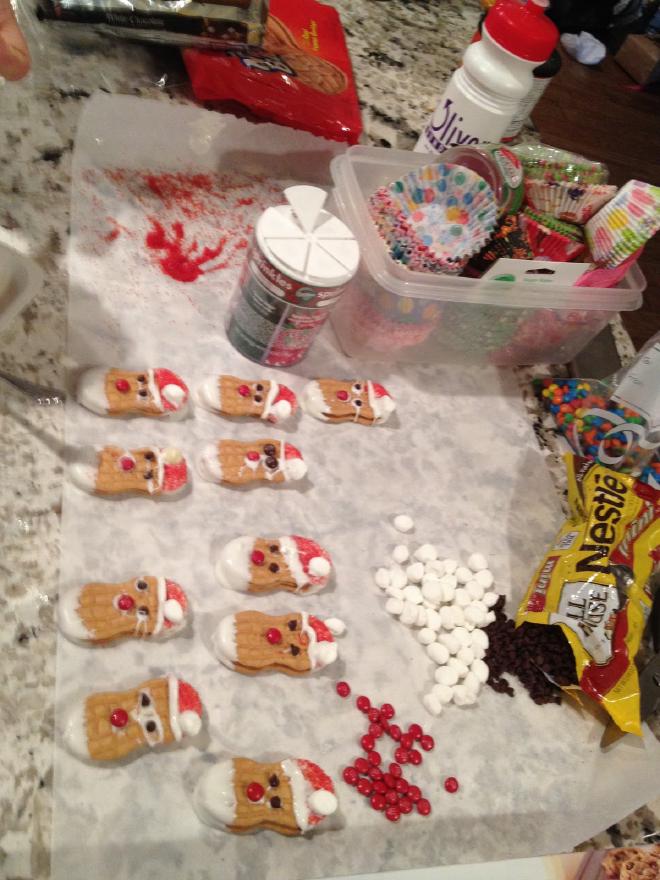 And kept on working until we had almost 6 dozen Santa Nutter Butters.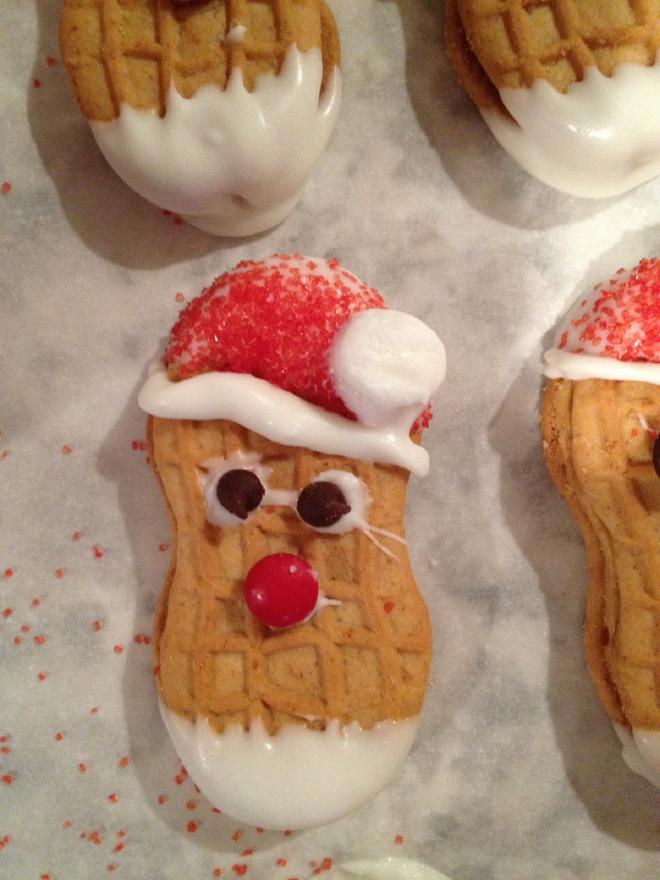 I think these might have been my favorite cookies I've ever "made" mostly because there was absolutely no cooking involved.
 
And y'all … I totally wasn't embarrassed to walk in with this platter of cookies!
It was a Christmas miracle.