I'm not going back to this Christmas Party for a LONG time!
I love making gingerbread houses with my kids.  I've bought several of the packages in the past and we've enjoyed putting them together but I usually end up thinking …. "these would be better with different candy" or "why do my walls keep falling down?!".  More recently I wondered … "why have I bought kits for two years in a row and not ever made the houses?!".
So this year when I saw an announcement for a gingerbread party at our church I signed right up.  It sounded fun to me … someone else puts the houses together (getting the walls to stick together was always a PROBLEM for me!), there would be lots of candy … and best of all … I wouldn't have to clean my kitchen.
Saturday was the big day and we headed out (minus Caroline who had a finals study session).
The party was set up so cute and we got our directions.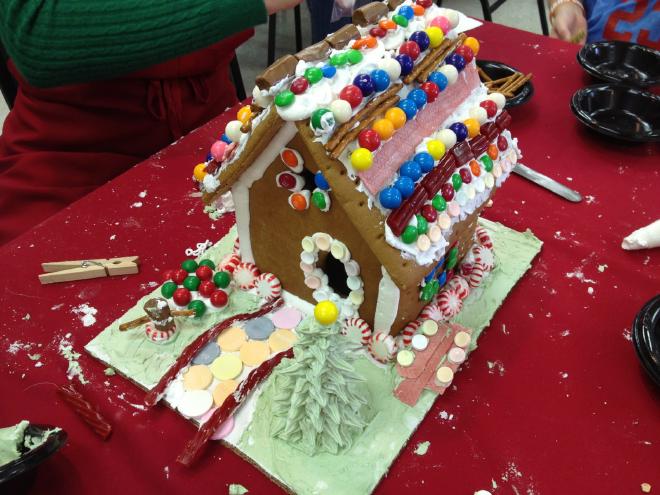 We found our house (SO excited that the "structure" was already standing!).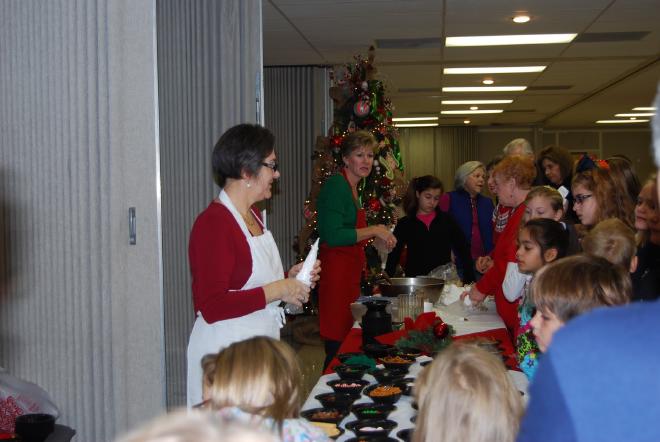 We ALL worked and worked …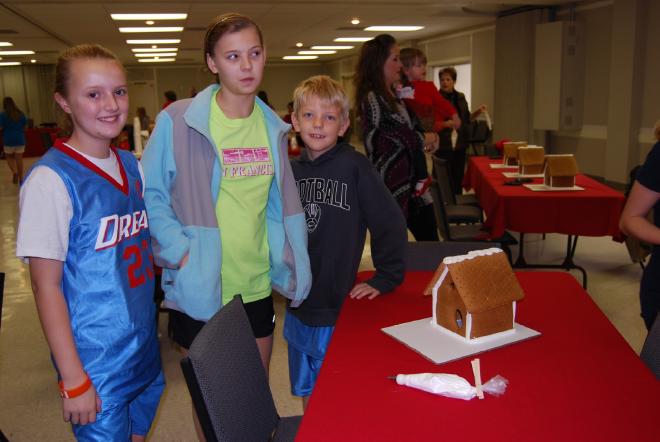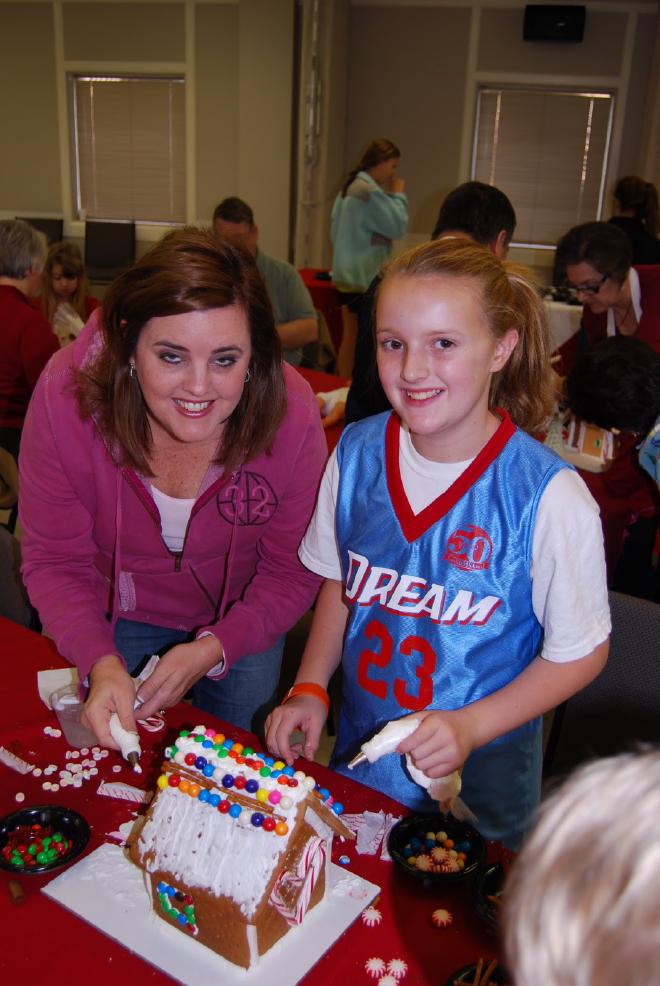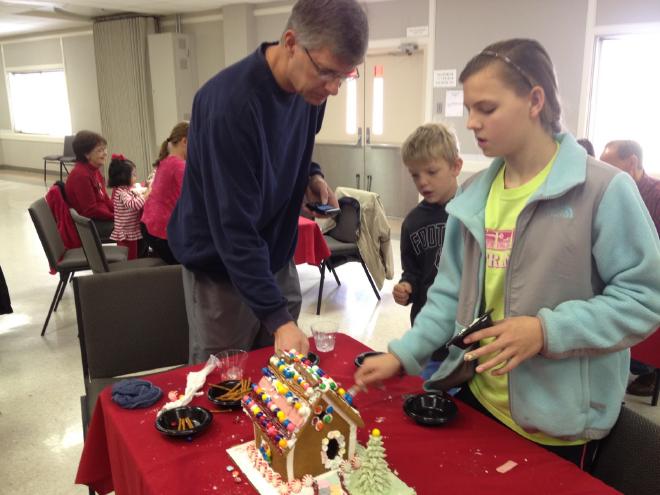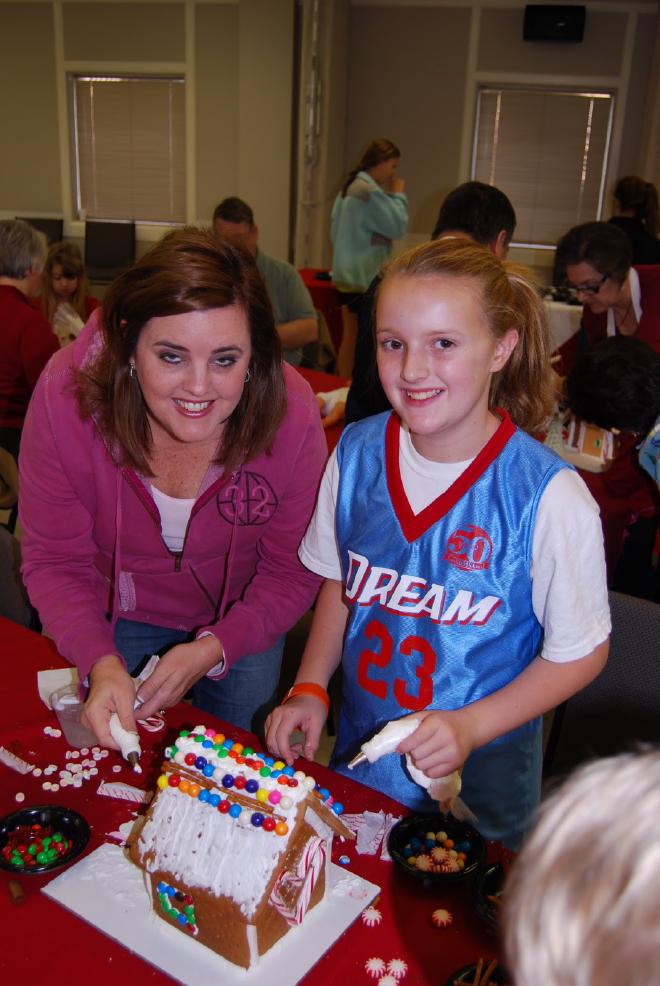 It was at about this point when a worker came up to me and said … "sooo, y'all are doing this without grandparents?".  And right then … RIGHT THEN I realized this was a party for grandparents and grandchildren!
I could not stop laughing!
Now it had crossed my mind that none of my close (in age) friends were there.  I thought they must be too busy or didn't enjoy a good gingerbread party… but in reality, it was because they read the fine print!
In my defense (or in an attempt to make me feel better!), the coordinator of the event (who did a GREAT job!) … told me that after not so many grandparents signed up she opened it up to the public.  So truly I either saw the one piece of paper that didn't say grandparents or I totally skipped over the part that said grandparents.
Either way it was funny.
Although we would have enjoyed having grandparents there, we still had fun!  I thought our house turned out pretty cute.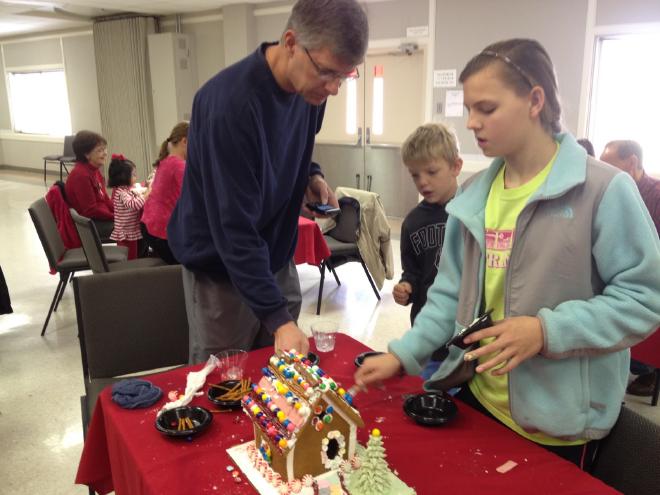 I even took an aerial view … fancy photgraphy, huh?!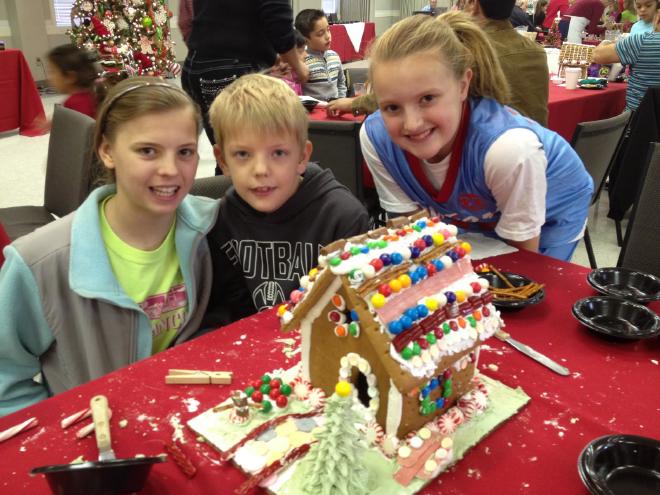 Someone had even donated this CUTE gingerbread tree for the party: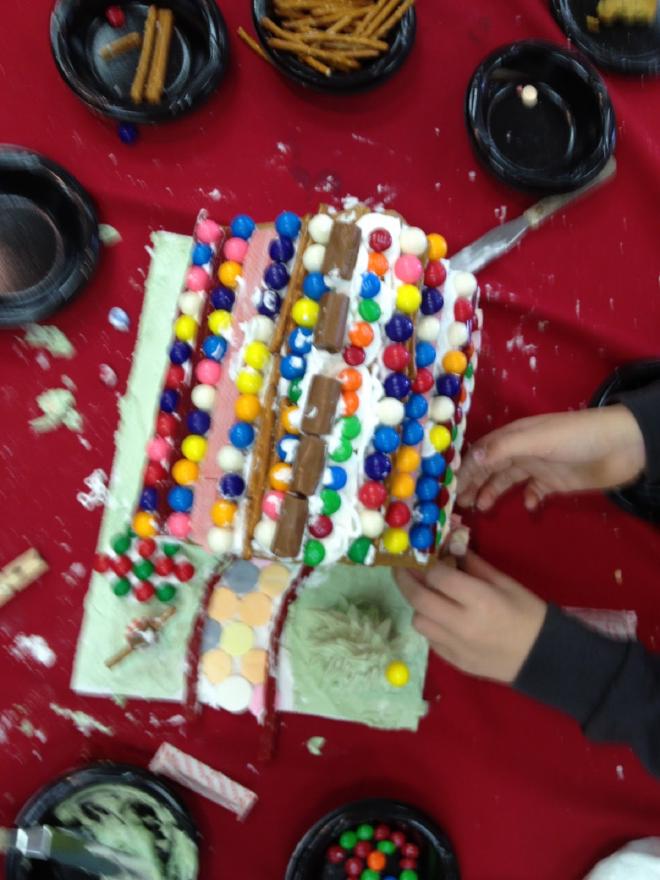 The party was really cute.  The kids got gingerbread cookies to take home, we got a picture in front of the tree in a cute mat as a favor and they had cookies and punch and LOTS of candy to decorate.
But as fun as it was, I'm not planning on going back for a LONG time.