Joyful 2013!
Happy New Year everyone!
I've missed the blog the last couple of weeks but we were busy celebrating the season around here.  We've spent much of the last couple of days packing up our Christmas.  I miss the cozy Christmas lights.  I really loved how it all looked.
Probably weird to post "post Christmas" pictures of my decorations … but being late for things is nothing new for me.  :)  So, come on in … it's a "better late than never" tour: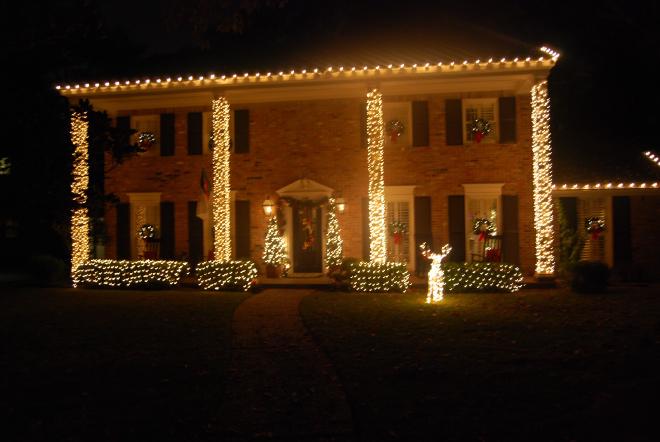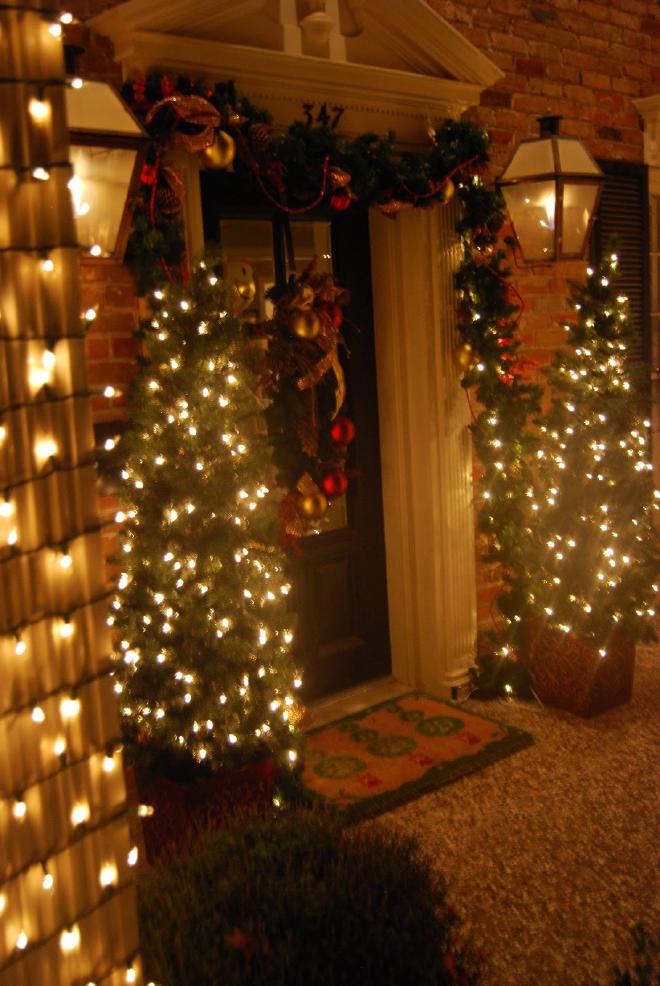 My MOST FAVORITE new thing is this "Joy to the World" sign. It was a Christmas present from my mom and dad.  We haven't had our Christmas "unwrapping" yet so, mom and dad … this is one of the things you got me….and I LOVE it.  Part of me wants to leave it up all year.  It hung by our front door and how awesome to remember … just as we leave….to go spread the joy of Jesus to the world!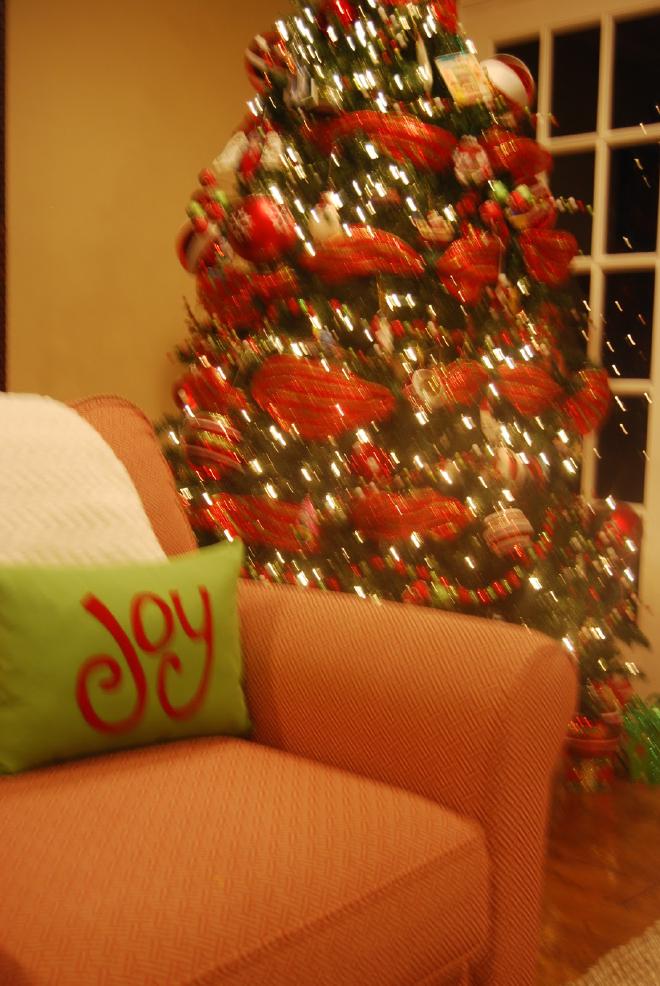 Love, love my front porch. Savannah and one of her friends sat out here one night sipping hot chocolate.  I kept meaning to do it myself….it felt so cozy to me.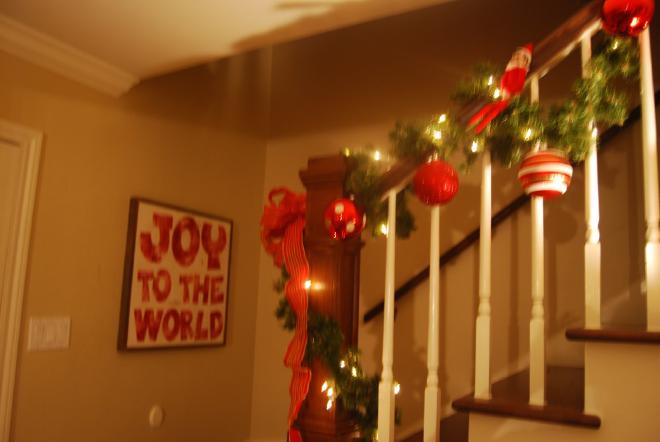 And, this is probably silly, but is this not the best Santa you have ever seen?!?  I LOVE him.  His belt says "Hallelujah" and I think he looks like he's singing "Joy to the world" too.  We have this little "nook" upstairs and I haven't ever found anything for it until this Christmas.  I ordered the sign from groupon last year.  If I knew the company I'd order another non seasonal one but I have no idea where it came from.  It seemed like such a happy little nook.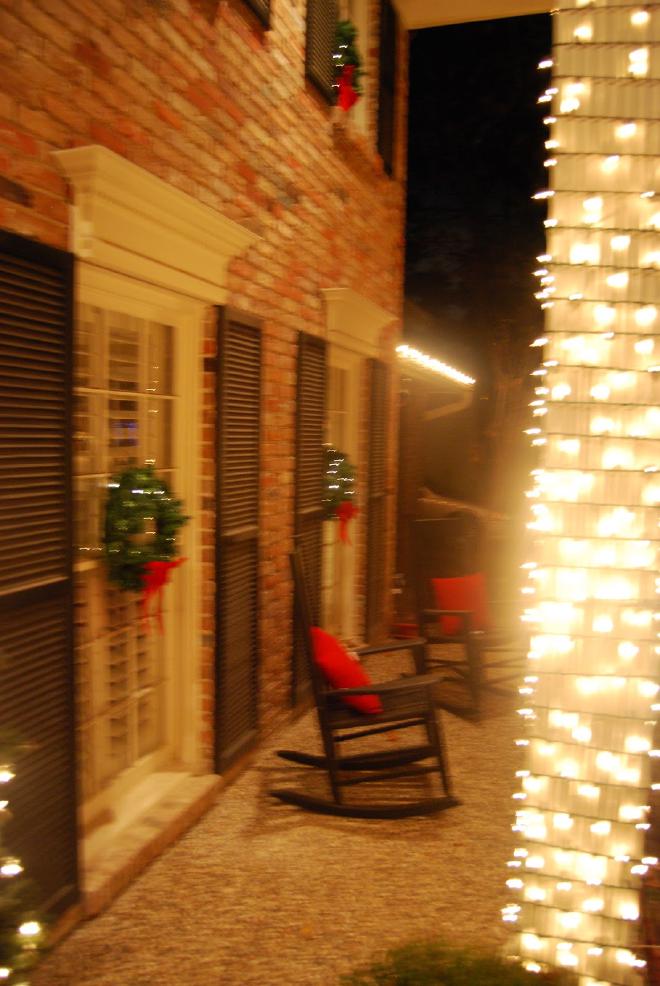 We had three trees this year.  This tree had all of Bill's ornaments on it that he has collected from the White House ornament series.  He only buys them when Republicans are in office.  ;)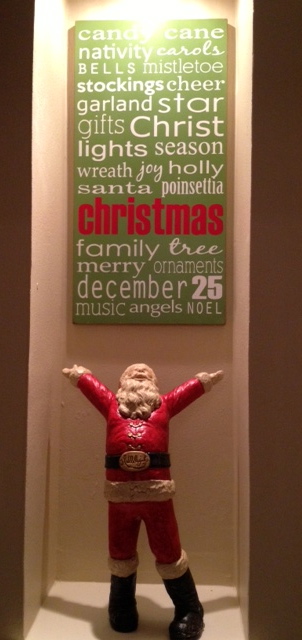 Jacob had a sports tree in his room that was the same size as the one above.  It had colored lights and he slept with them on every night.  Didn't realize I never took a picture of it.  Hoping for a couple of more trees next year.  I just love them all!
My mom wanted to see what our mantel looked like … here you go Mom.  :(  The banner says "joy" on it.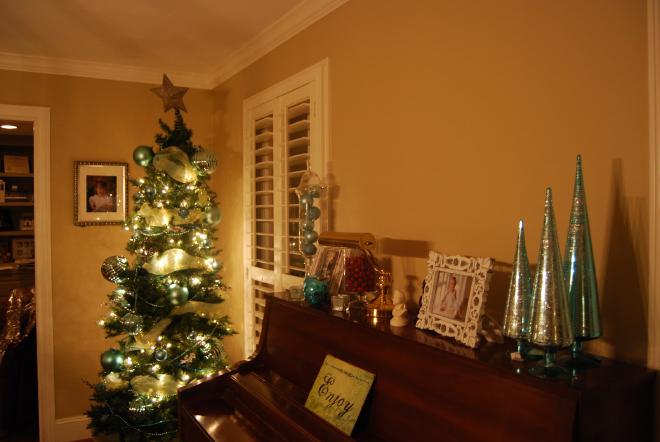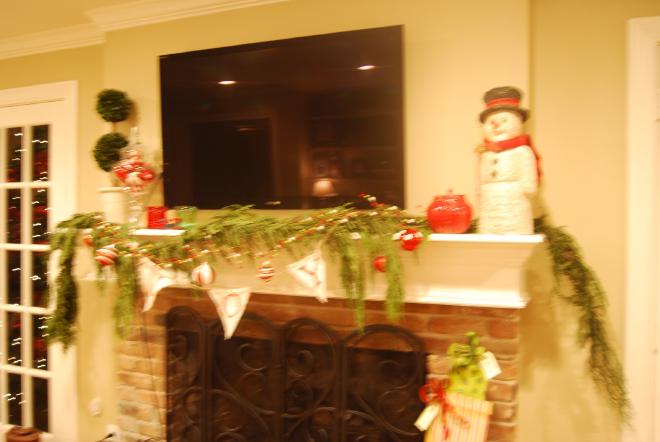 Here is my dining room table … it was set all season … and sadly, we never ate there.  It looked pretty though.  ;)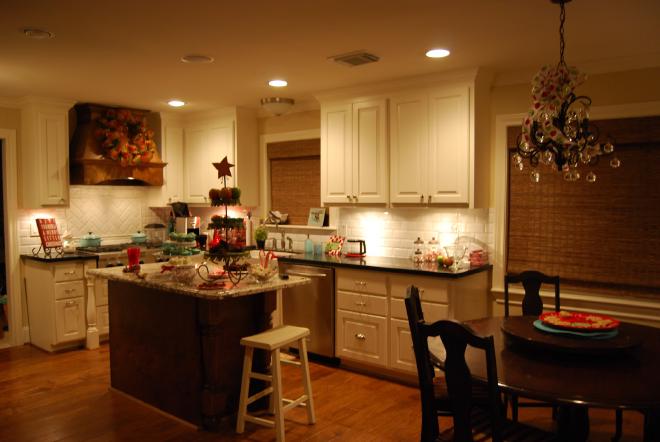 We went to a special night out one night … an event called "Family Traditions".  I'm glad the pictures are blurry because I was getting something called a "sinus shiner".  My sinuses were SO swollen.  I looked STRANGE.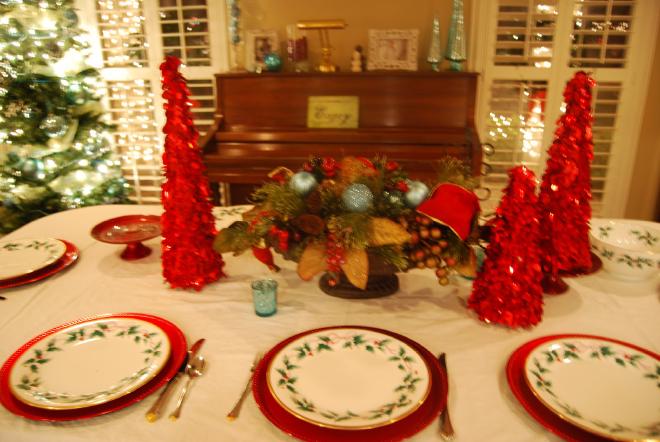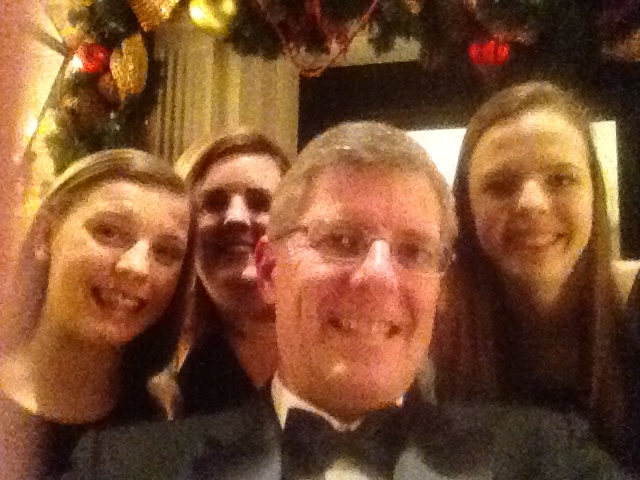 Two of our family traditions are to eat at Taste of Texas when it is so beautifully decorated for the holidays.  Every time we are there Bill says it is his favorite moment of the year when his people are all surrounding him, good food and sweet fellowship.  This morning at church our pastor said the exact same thing about his meal there.  (By the way, it was a three hour wait … good thing we live close!  We wrapped presents and then went and looked at Christmas lights while we waited.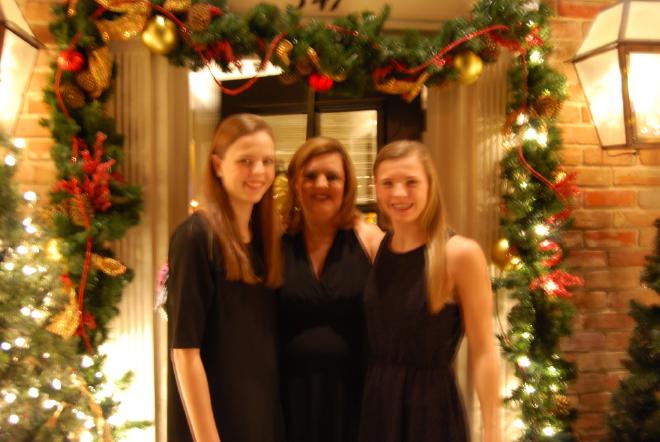 Another fun tradition is when we get together with our friends the Browns and the Lackeys for our annual Christmas nativity pageant.  Max is a freshman at Baylor this year.  I thought he would "graduate" from the program but he was SUCH a good sport.  The kids cast, costume and direct the whole thing.  Fittingly they made Max the "star".  Caroline was the innkeeper, Kinsey and Brittany were angels, Luke and Savannah were Mary and Joseph, Ben and Nathan were (crazy) shepherds and Jacob was a wise man.  Such fun!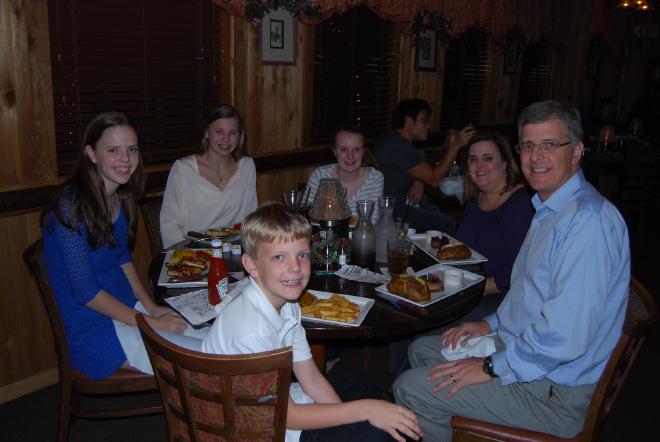 One of the biggest holiday surprises was the addition of Gretel to our family.  We don't pick her up until next weekend but ISN'T SHE SWEET?!?!?!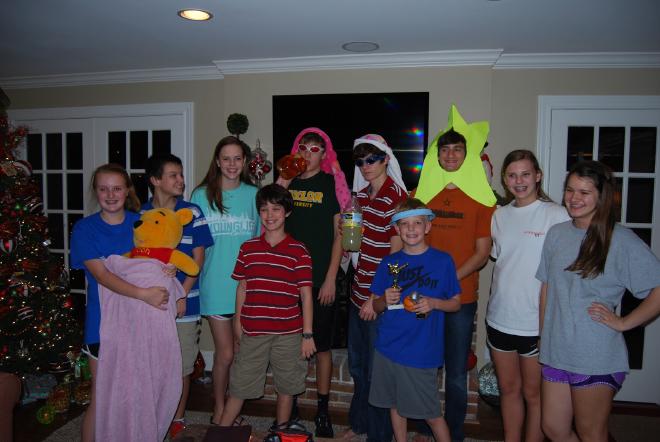 After we opened our gifts we were off to the airport headed to Minnesota.  There was a lot of snow but not nearly as much as at my parents in Little Rock.  Crazy!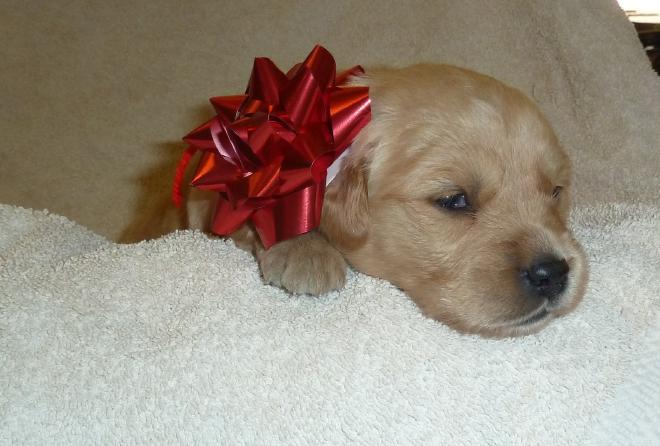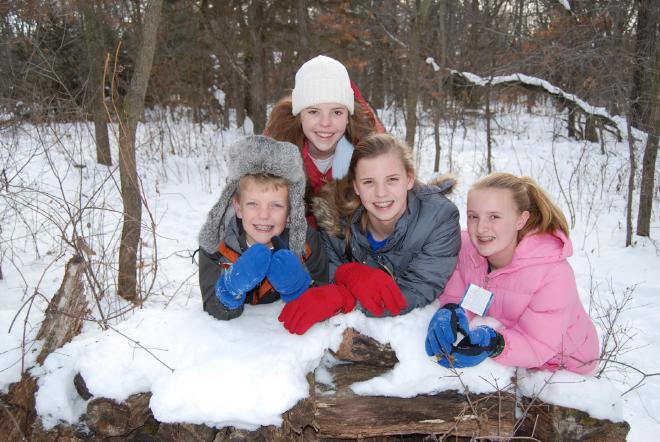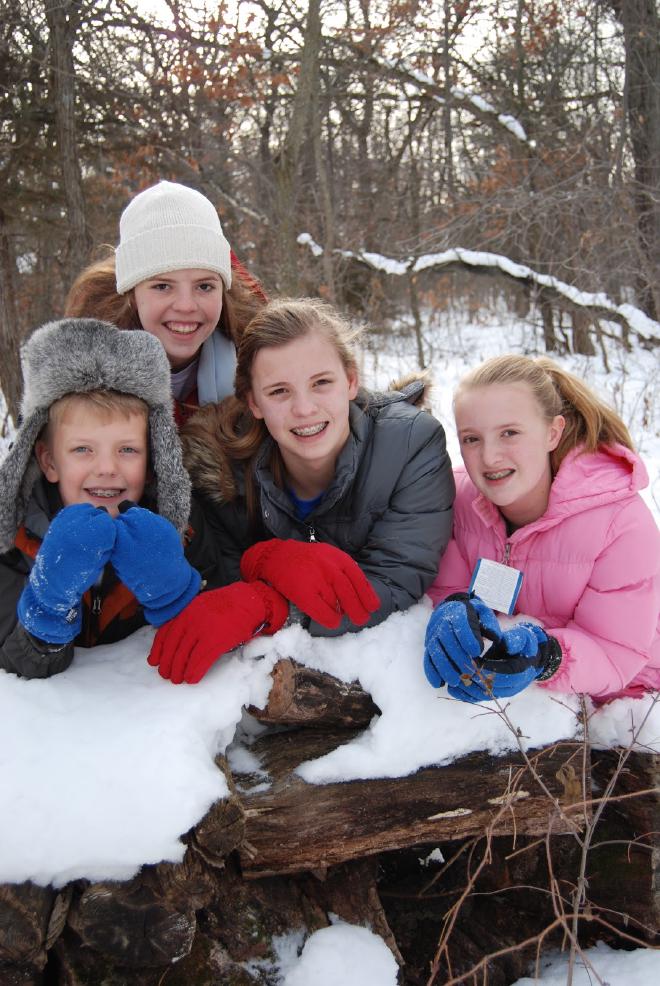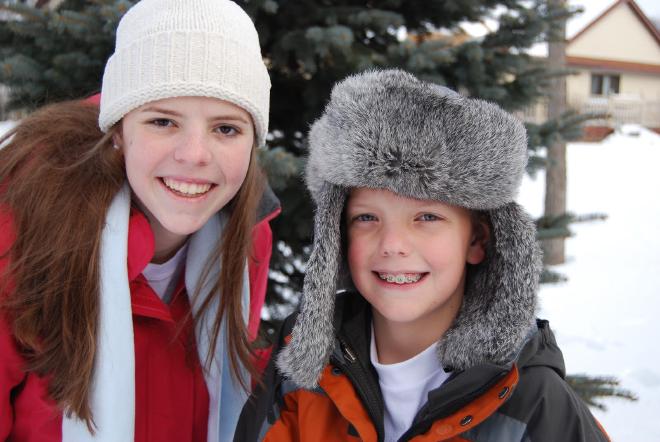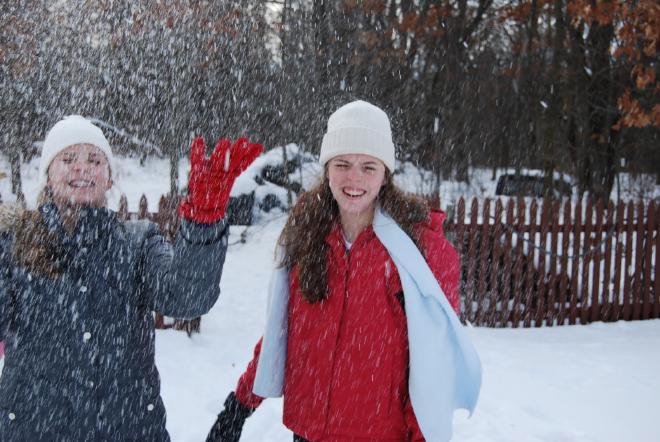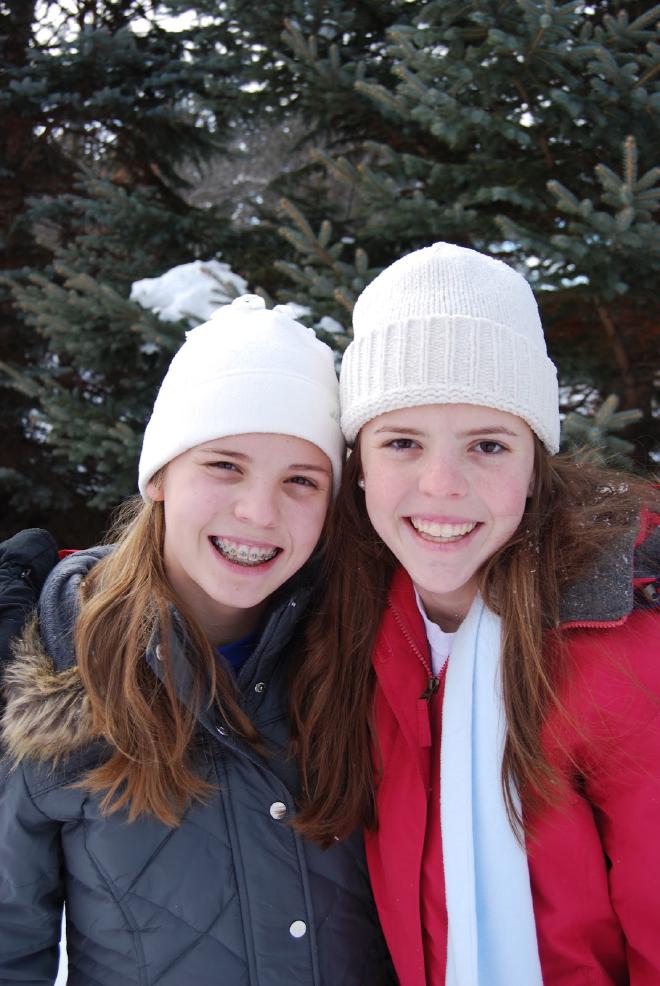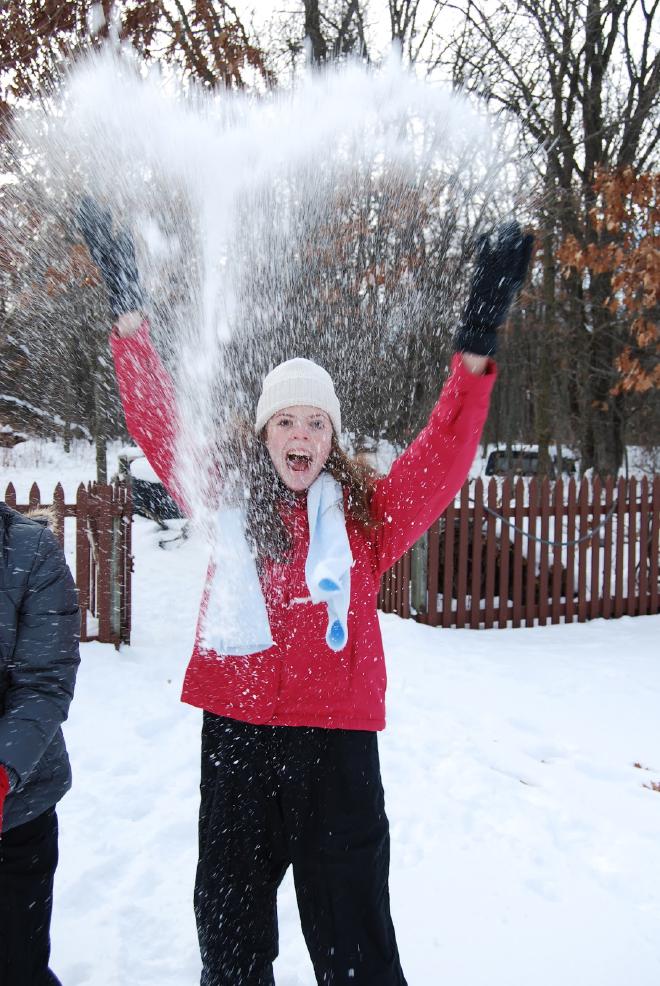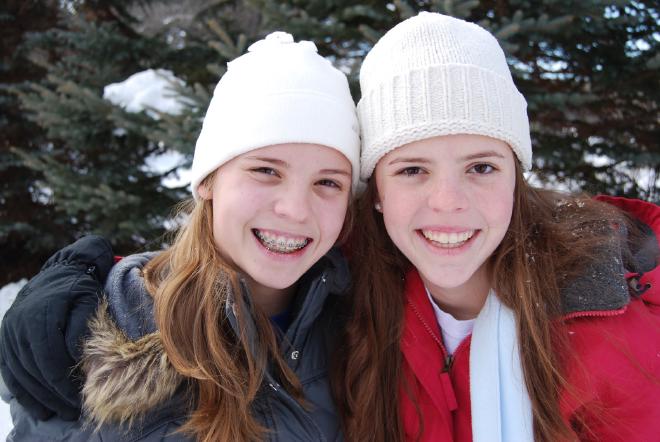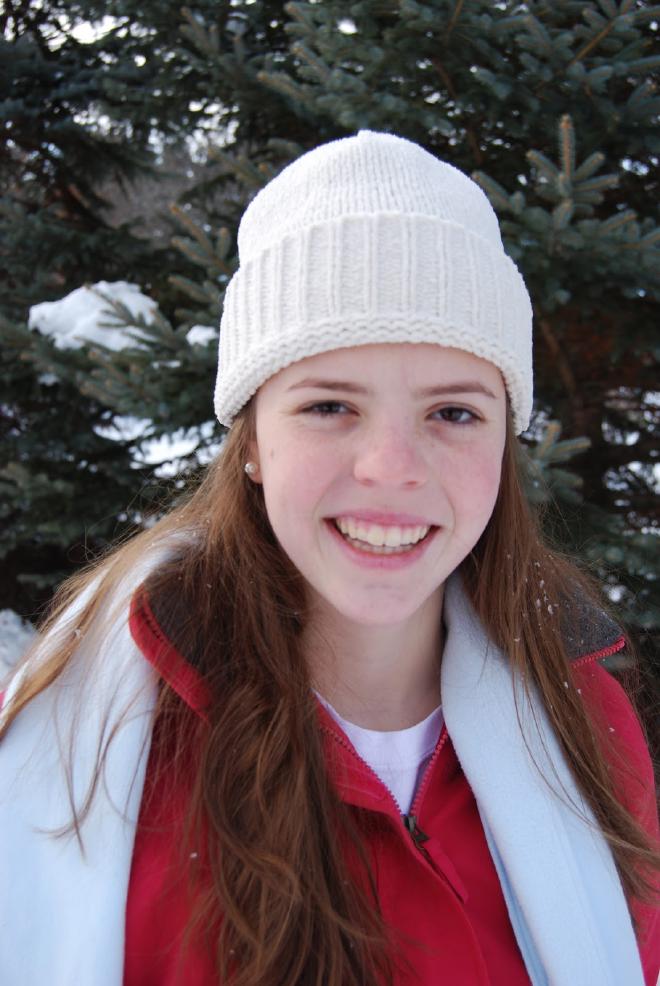 I'm sure it is annoying that there are three shots almost just alike.  Sorry, I couldn't pick my favorite. :)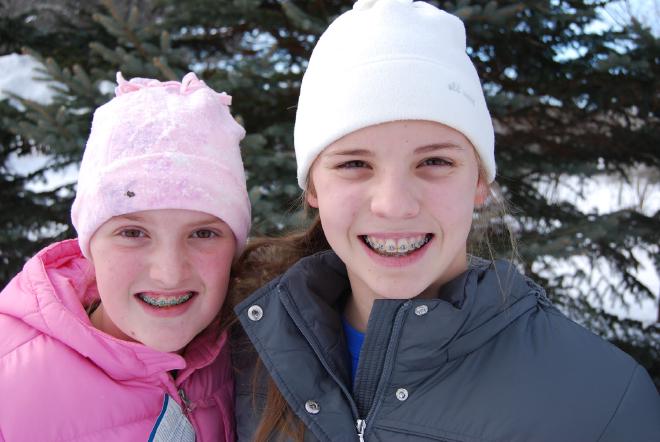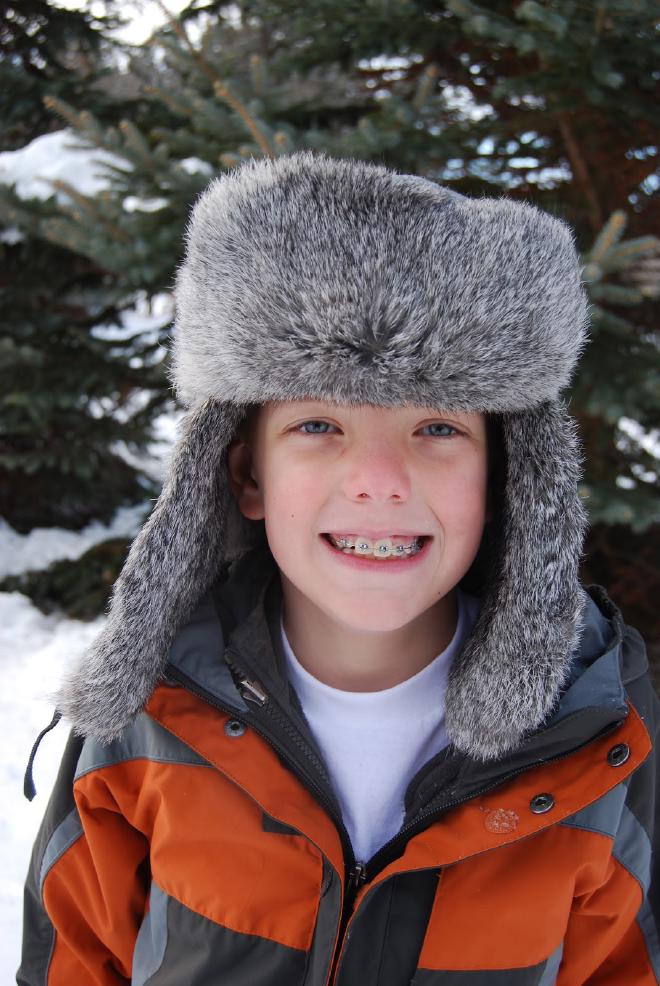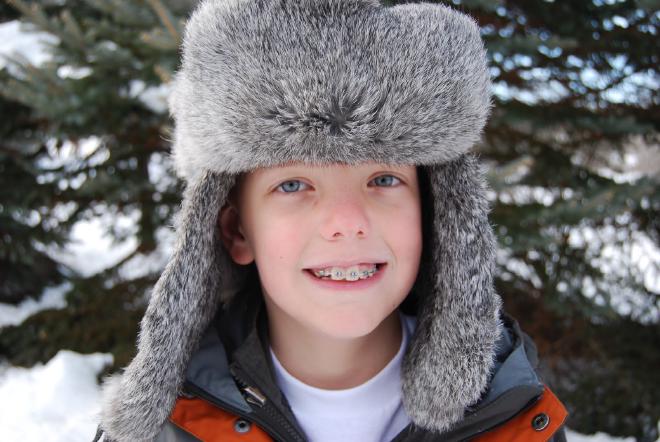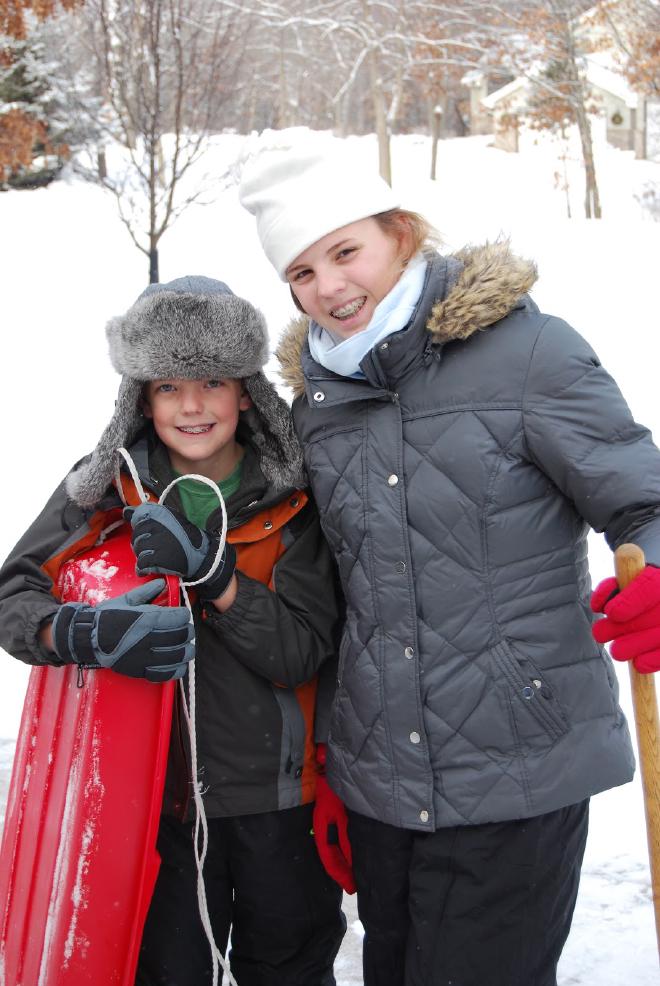 We caught one day of skiing … there weren't many people on the slopes.  Want to know why?  IT WAS TOO COLD.  :)  We had a good time though.  How crazy is it that it was the Texans who were out there on the coldest day MN had seen in over a year?!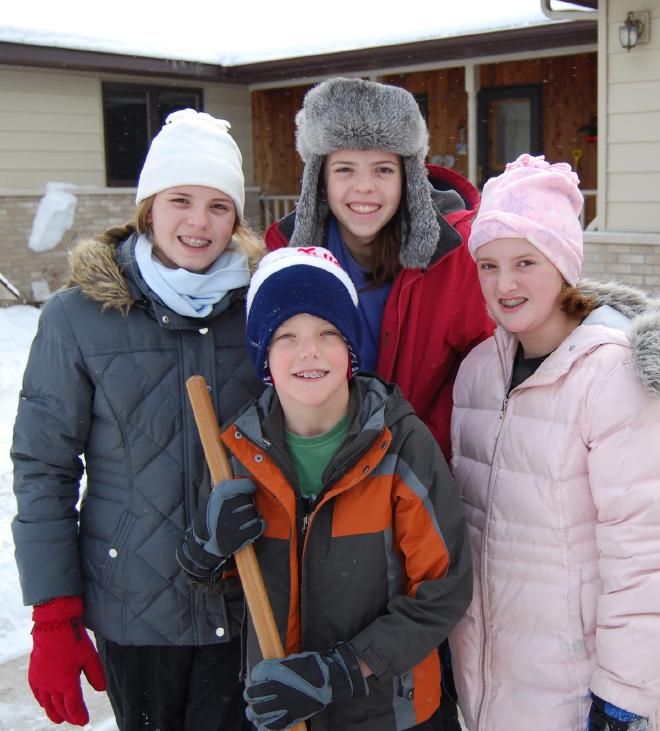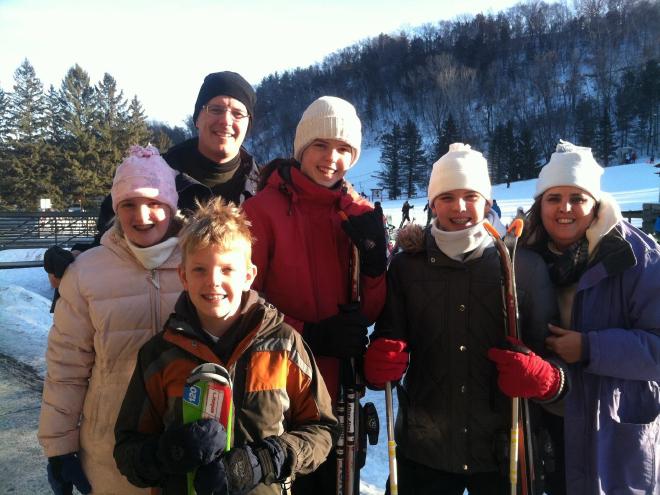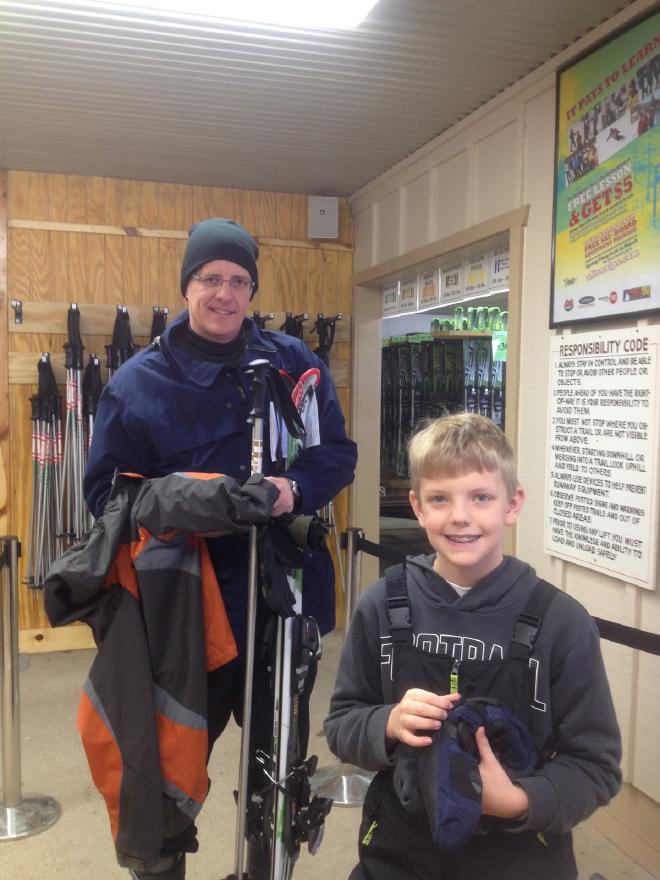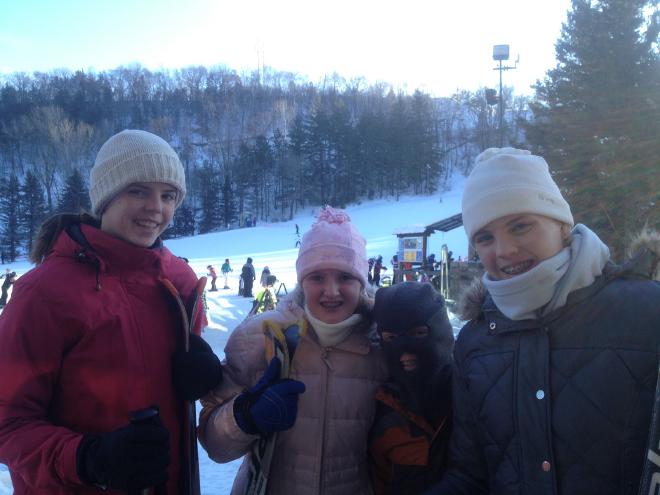 We were actually skiing on New Years Eve so they gave us these New Years hats.  We watched the light parade on the slopes at ten and then headed home so we could see the ball drop in Times Square.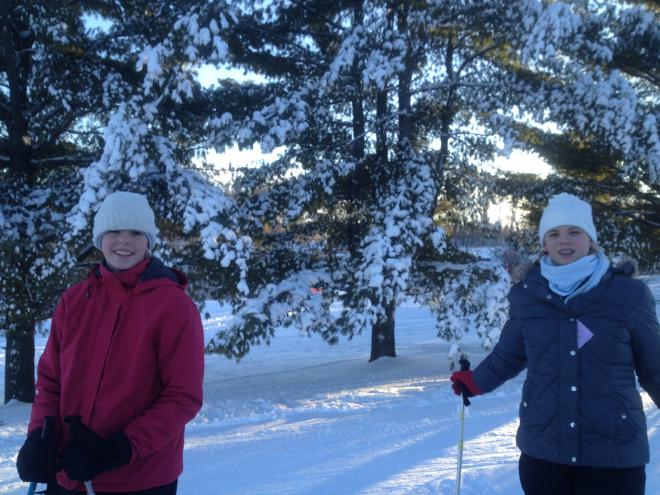 Hope you have a very JOYFUL new year.  You'll be hearing a lot about that around here this year.  Can't wait!