Bill should probably write this post.
Problem is, Bill doesn't write blogs.  
He also doesn't hunt.  Or actually, had never hunted … until earlier this month.  
You see, Jacob has begged to go hunting.  BEGGED.  But Bill has had no desire to hunt.  NONE.  
A golf range?  
Awesome.  
A firing range?  
Not so much.  
But Jacob and Bill were invited to go on a father/son hunt at a ranch in South Texas.  There would be guides and dads with guns who knew what they were doing so they signed up to go.  At 11:00 the night before they left Bill was at Walmart buying camo.  We didn't own any of that.
This was Rambo trying out his new look:
Yes, he is holding a Nerf gun.  It's all we have.
They pulled out EARLY the next morning.  New camo all packed up.  :)  They made it in time for lunch.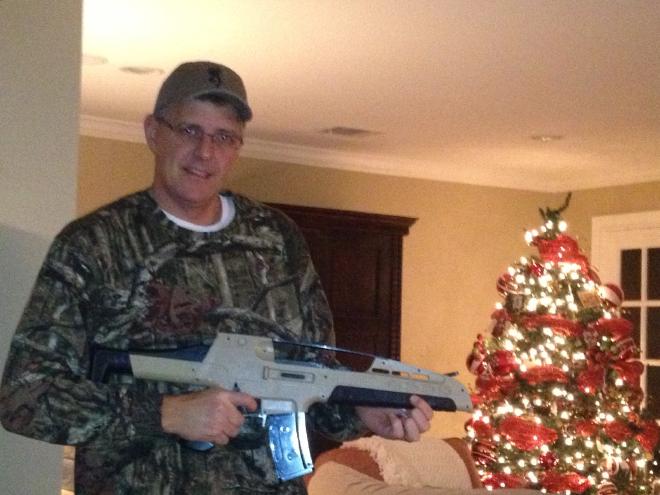 When they got to the ranch they sat in a deer blind.  
For hours.
And they kept seeing "exotic" deer … which are very expensive if you shoot them.  Bill told Jacob "No exotic deer".  
Jacob sent me this text … "Dad said the deer is too icspesve and I have to shoot the pwuny ones".
I laughed and laughed.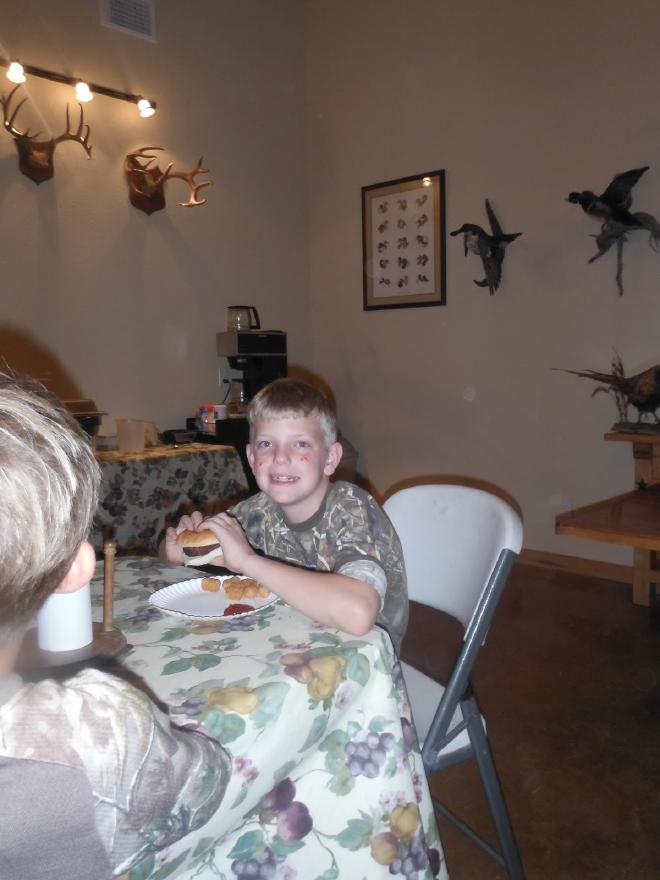 They had to be super quiet in the blind only Bill told me that Jacob kept wanting to wrestle.  Don't tell the "experienced hunters" but they did wrestle some.  
And then they saw a deer.
And I know there are a lot of "fishing stories" that get exaggerated over time and maybe the same is true for hunting stories … but they assure me that this one is true.
Jacob took one shot.  One shot the entire weekend … and with the one shot he got this deer … right through the heart.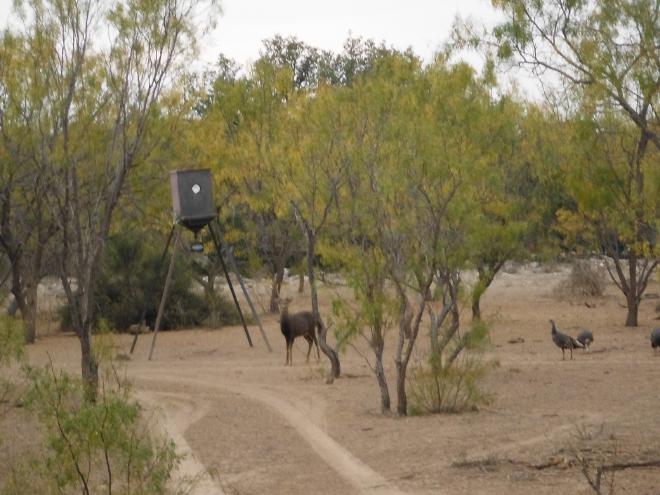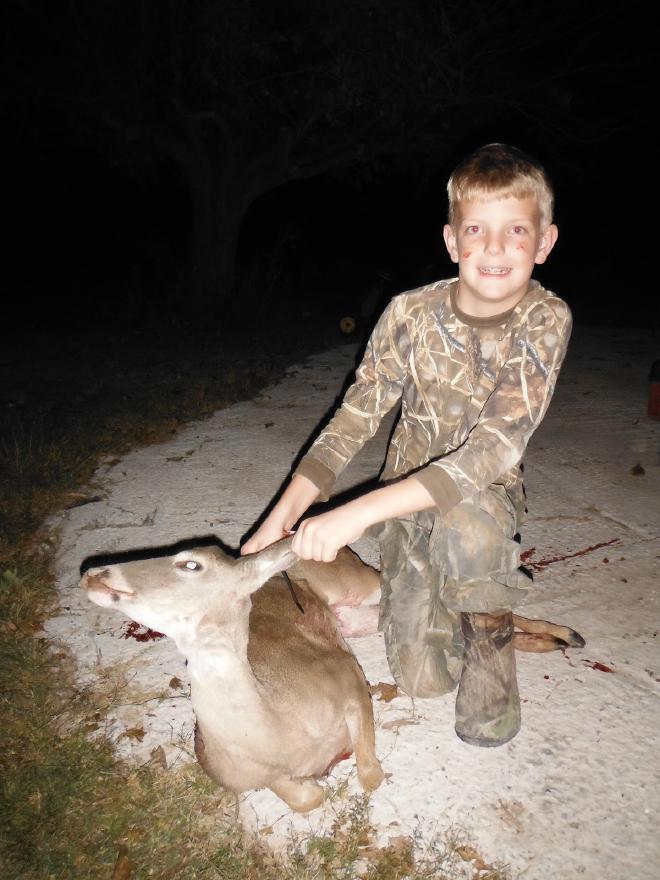 I guess if you take one shot it needs to be a good one.