Word(s) of the Year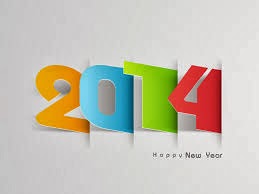 Everyone has been busy making goals and resolutions for the new year.
Well, maybe not everyone, but a lot of people.
Many people have been choosing a theme word for their year.  A word that represents what they are hoping the new year brings.
And don't worry if you haven't made any resolutions or come up with a word yet.  If you are need any grace on not having done that, you will find it with me.  I never start mine until the kids go back to school … which, by the way, is tomorrow!!
The other day I asked on my Facebook page what word people were using as their "word" for 2014.  I got lots of responses:
Intentional.
Balanced.
Improve.
Restored.
All good words attached with deep meaning for the person who wrote them.
My funny friend Wendy wrote … "Word?!?  We are supposed to have a word?  No one tells me anything.  I guess my word would be oblivious".
Still, while reading their words, I didn't have my own word.
I thought of a few but couldn't settle on one.
Until yesterday.
I taught a Sunday School lesson on James One.  (As an aside … read James One.  Lot of good stuff in there. It's kind of like Proverbs.)
And it was while teaching that lesson that I came up with my word … actually two words.
It will make perfect sense to Bill that I have two words where others only have one.  He has long said it takes me twice as long to tell a story as it needs to take so of course I need TWO words!  :)
My words came from James 1:22 which says:
"Do not merely listen to the word and so deceive          yourselves.  Do what it says".
Basically it says …. don't just listen to or read God's word and then not act on it.  Do what it says.
It also says knowing what the word says and not doing it is like looking in a mirror and then forgetting what you look like when you walk away.
In other words … it makes no sense.
It's like the Nike slogan says … "Just do it".
And here's the beauty of it … the Bible speaks to everything.  It speaks to time management and being healthy and being nicer.
Bible covers it all.
And so my words for 2014 are just this:  DO IT.
Read the Bible and then act on what it says or act the way it says.
Simple as that.
Now I just have to DO IT.