Swiss-wonder-land
I still haven't really gotten over the beauty of Switzerland.  I don't think there are words to really describe it.  Just a few highlights from our days there:
On Day One we decided to do Grindelwald First Mountain.  It said it was an "adventure mountain" and it lived up to its name.  We first took a gondola ride to the top of the mountain.  We then began by walking on a "cliff walk" which was a walkway built right on the side of a cliff.  It was very cool!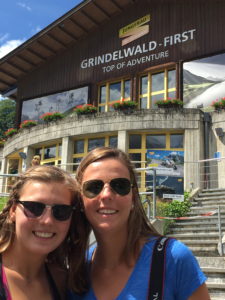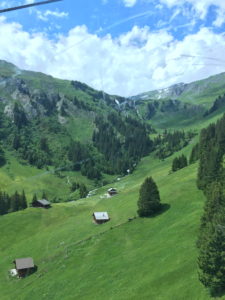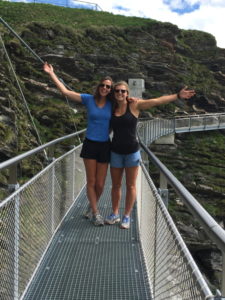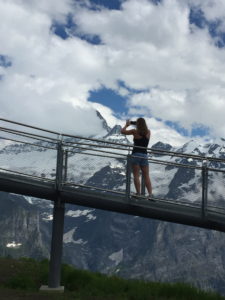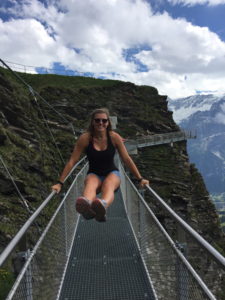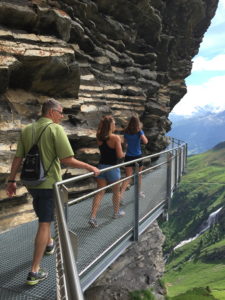 When the cliff walk was over we had some hot chocolate, took a few more pics and then did a chair "zip line" down the slope.  It was so pretty that we decided to walk down to the next gondola so we could see more of the beauty of the mountain.  We were LOVING our hiking adventure.  We came across cows with cowbells (making a joyful noise!), beautiful scenery and even a place selling cheese on the honor system. ;)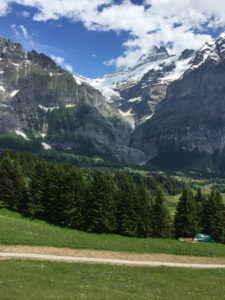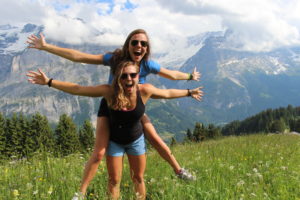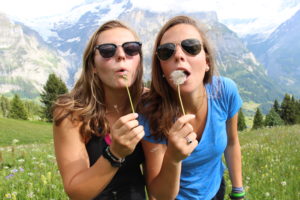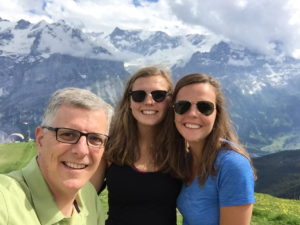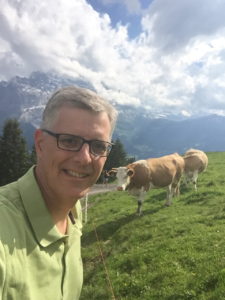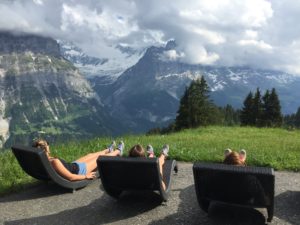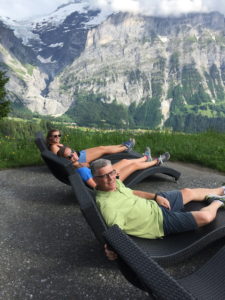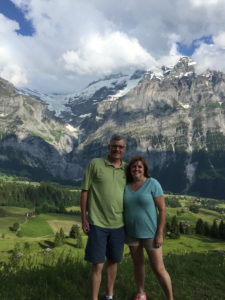 When we got to the first gondola ride (which we were planning to take the rest of the way down), we found out that we had just missed the last ride down.  That meant we were hiking all the way down the 7,000 feet elevation.  See the pic above of the "lounge" chairs?!  On our descent we found those and the view was INCREDIBLE.  We were hot and tired and those chairs were perfectly placed.  Bill went in this charming little inn on the side of First Mountain and they had a few pastries left, two apples and some cokes and they put it on a cute tray for Bill and he carried it out to us as we lounged and I THOUGHT MAYBE WE HAD GONE TO HEAVEN.  We could have stayed there for hours and hours and hours … but we had to continue our quest to the bottom.  We were quite proud of our accomplishment when we reached the bottom.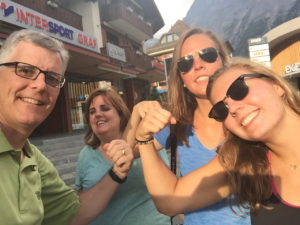 After a little rest and not wanting to waste any Alps Adventure time we boarded another train and headed back to Interloken for dinner.  (Just in case you are planning a trip, we bought a "jungfrau" pass that allowed us to ride any gondolas and trains and I highly recommend it because we went on trips we may not have otherwise if we were buying all the tickets individually).
Bill is MR. TRAVEL GUIDE and heard of a restaurant we should try in Interloken.  It was on the top floor of a hotel and gave us some incredible views of the lake in the distance.  While we ate our dinner we enjoyed watching the paragliders drift down to a field just below the restaurant.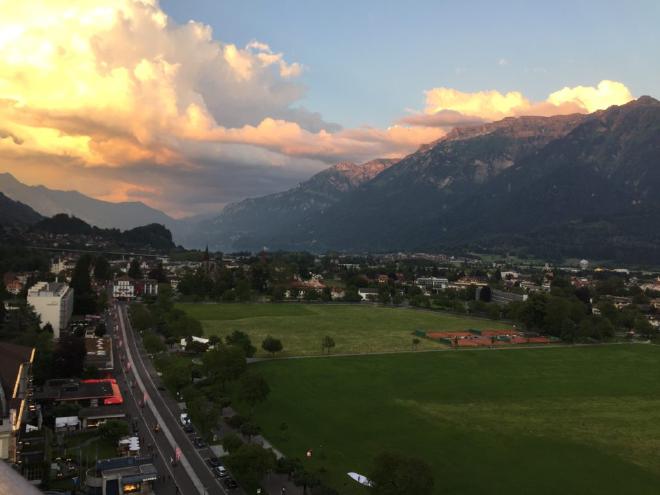 All in all it was a PERFECT first day in the Alps. (And by the way … the days are VERY long there.  It gets light early and stays light until almost 10:30 pm.  We kept wondering how we were getting SO much done in a day and realized it was because the days were so long …. which is a good thing!).
More tomorrow!
PS  Just so you know, I am doing a quick Bible study (2 to 3 minutes a day for 2 weeks) … on Facebook but realized … not everyone is on Facebook. ;) Here is video number one.  If you aren't on Facebook and want me to send them to you, message me and let me know.
And yes … more trip posts are coming. ;)
Have a great day!