Villa Sweet Villa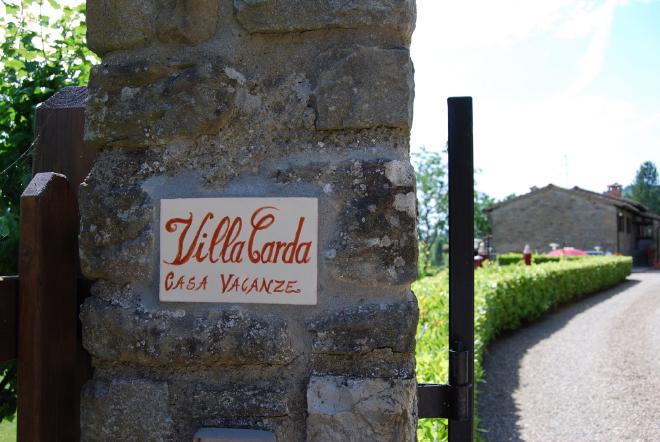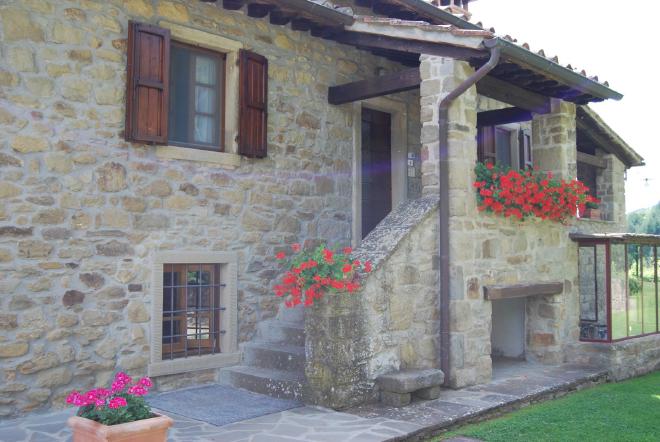 It was amazing.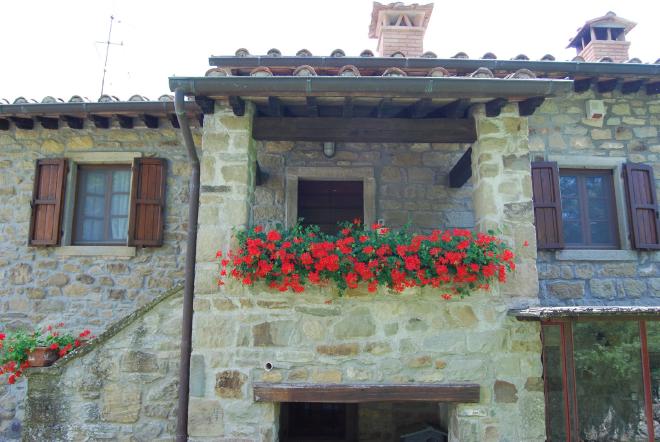 This was our room.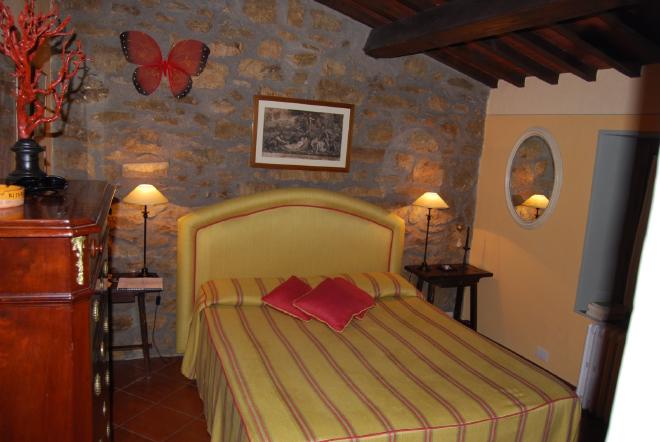 This is where I wanted to spend the next month. Or the whole summer.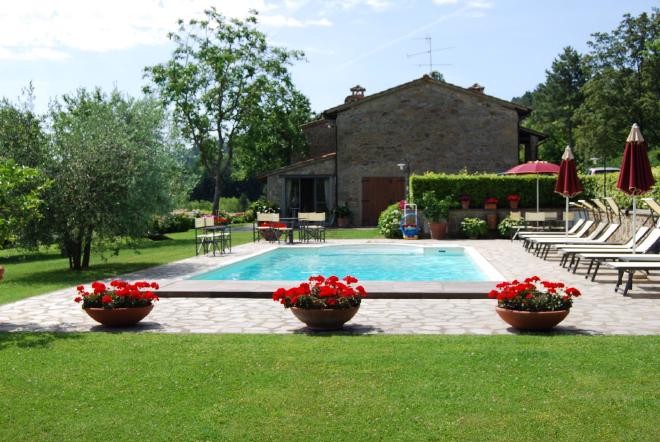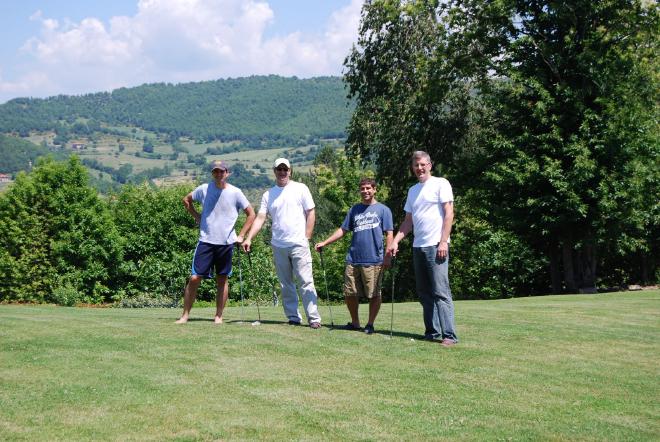 This was where Bill wanted to spend the next..well, forever. There was a 3 hole golf course they enjoyed as much as I enjoyed the pool.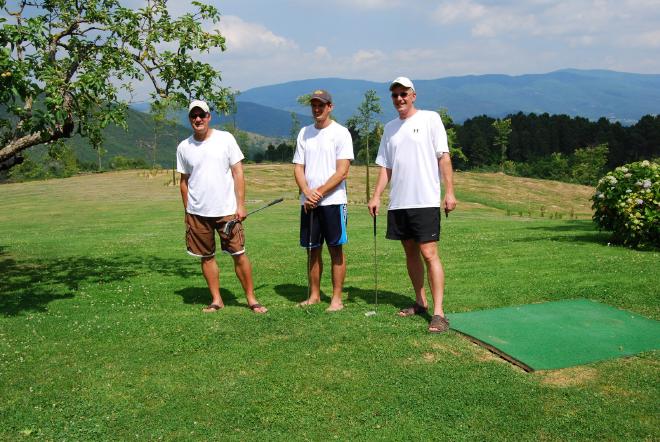 Unless he decided to ride bikes.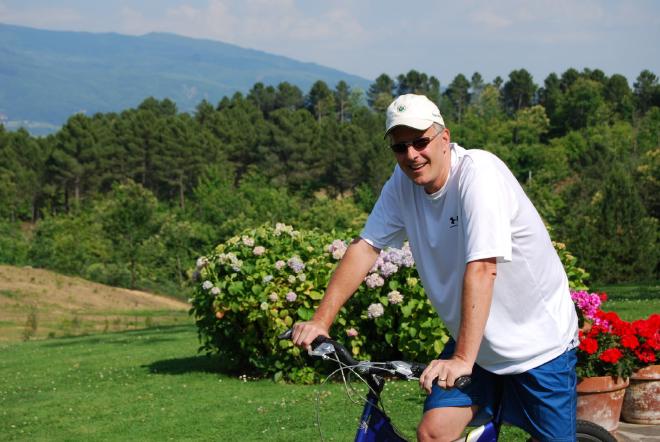 But he'd come cool off in the pool afterwards.
(He looks good, doesn't he?)
And I loved when he came to the pool.
Please note: I have a very cute new bathing suit I bought just for the trip. I forgot the bottoms in Houston. I had to swim in ugly ole workout shorts with the cute top. It wasn't a good look. A definite Glamour Don't.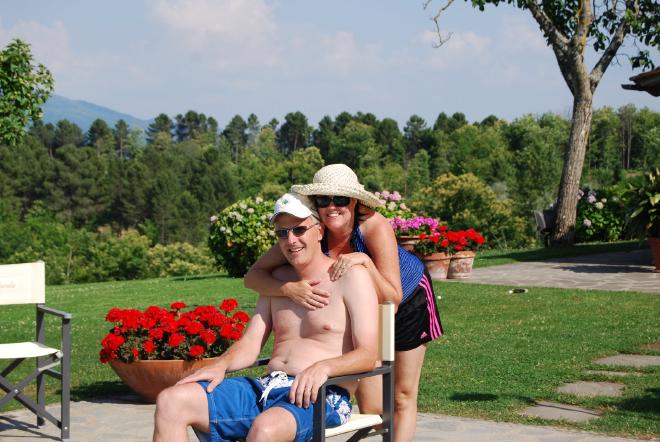 I just remembered that I meant to play more ping pong at the villa. I did get in a few games though! It was hard to concentrate on the game when there were mountains all around.

This is Andrea (pronounced Ahndraya - but spelled Andrea….which turned out to be very funny when we were looking for a woman in the town square who was to take us to the villa.) Andrea is the owners son (Leeanna had only sent him emails so we didn't know he was a man) and he came every morning to water the flowers and open the pool for us. And yes, I did keep asking myself if I was awake or dreaming. I really thought I was dreaming.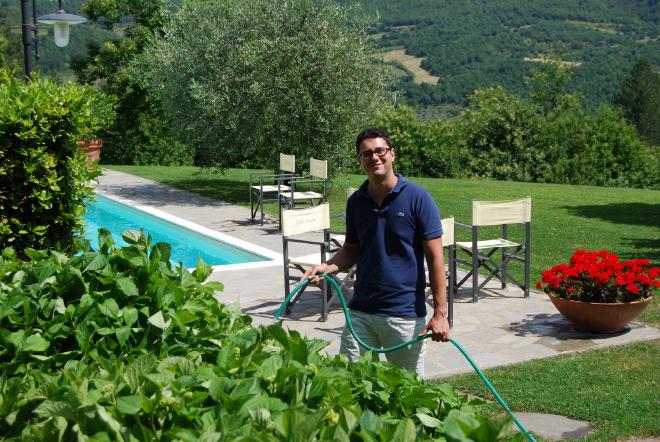 I mean, seriously….it didn't seem real.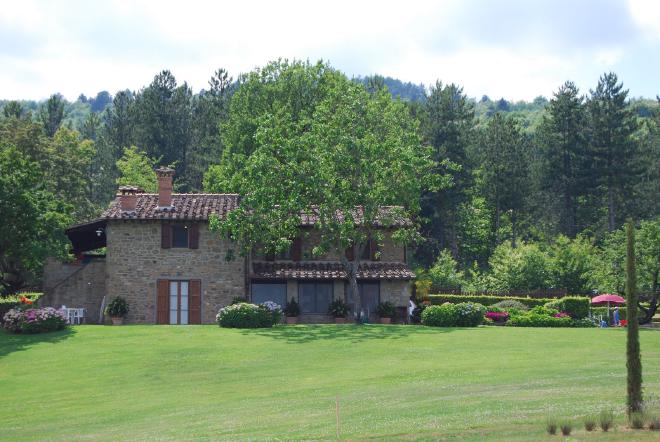 But then Leeanna would remind us that it was time to make lunch. And get this!!! Bill and Tommy would go to the garden and pick lettuce for our sandwiches. And then pride themselves on how they had "hunted and gathered." Made me laugh.
Speaking of hunting and gathering…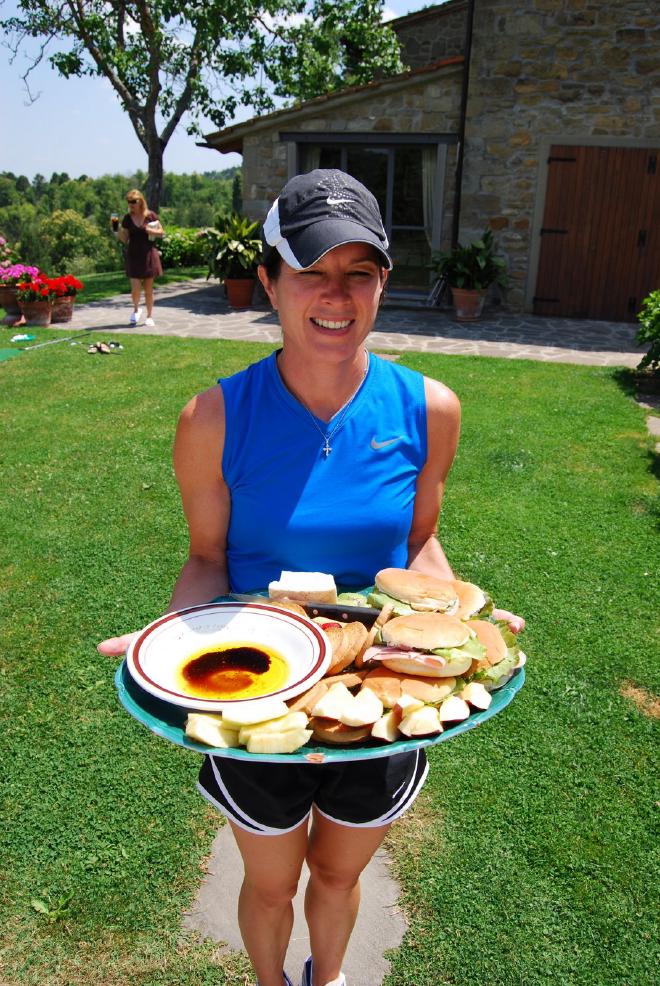 This was my favorite thing I did on the entire trip. Well, that and swimming and laughing. I'm picking cherries for my breakfast. Delicious!!! And then I'd get raspberries…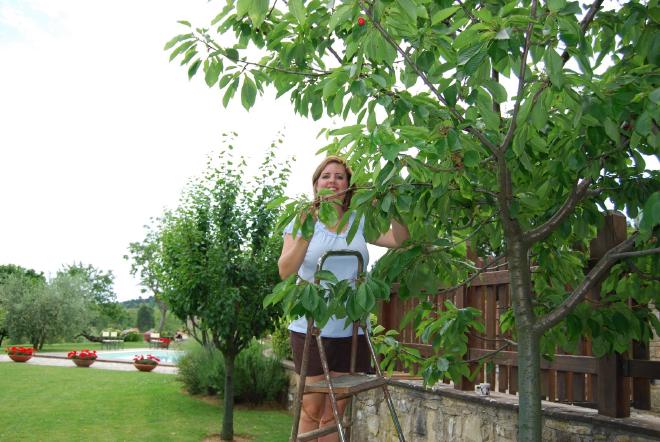 They were like candy. I didn't even wash them. I'd pick 'em and pop 'em in my mouth.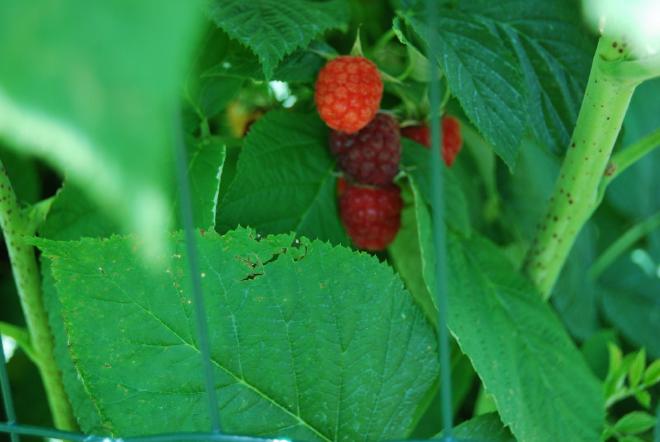 I thought they were beautiful.
And the strawberries…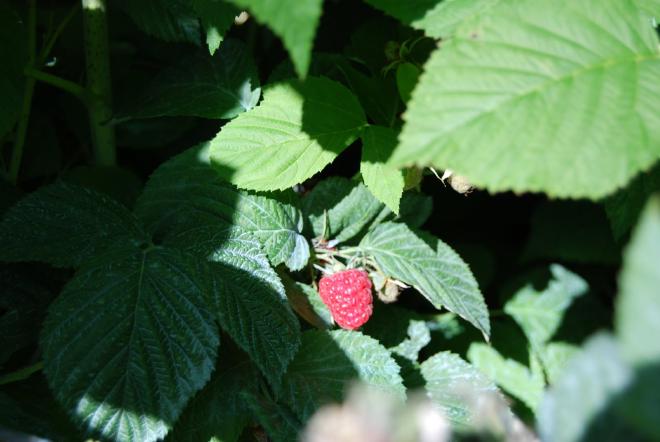 best I'd ever tasted.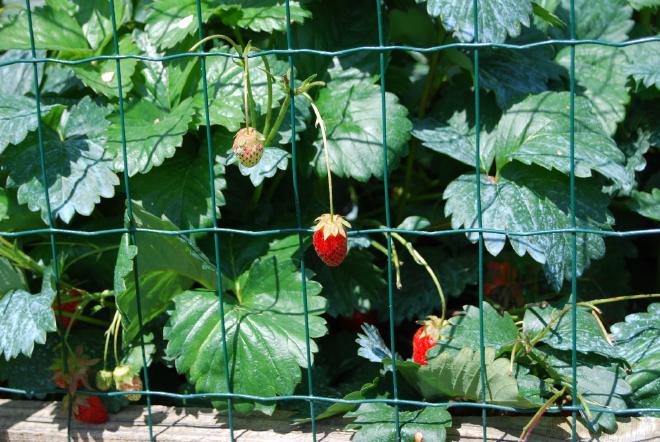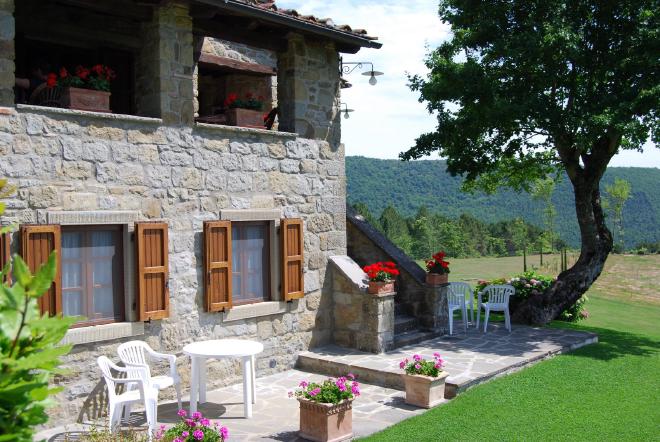 Sometimes we'd eat out here on the patio …
But most of the time …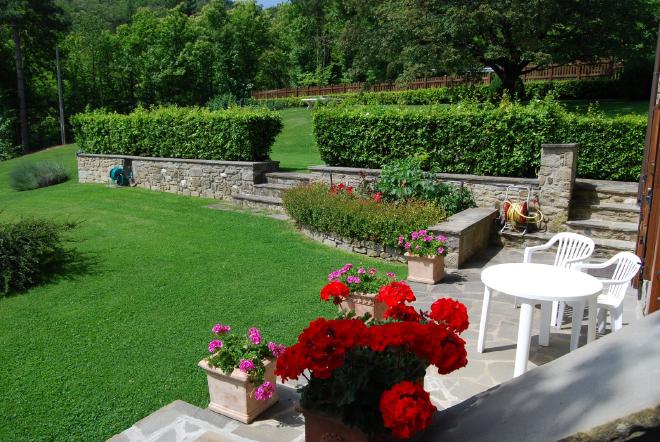 here on the porch.
We rarely went in here …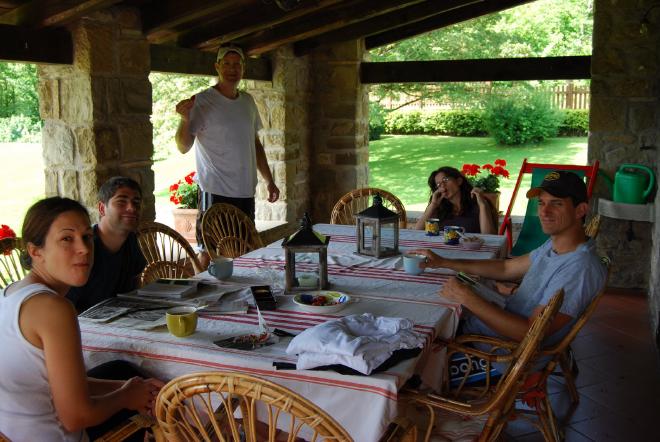 because it was so nice out here …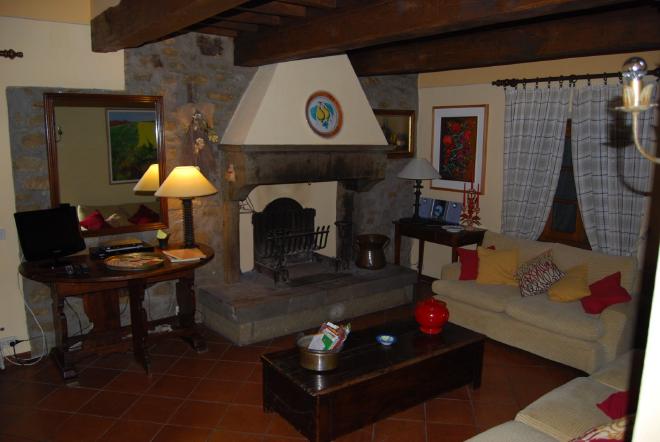 Besides, Bill had to duck whenever he went inside…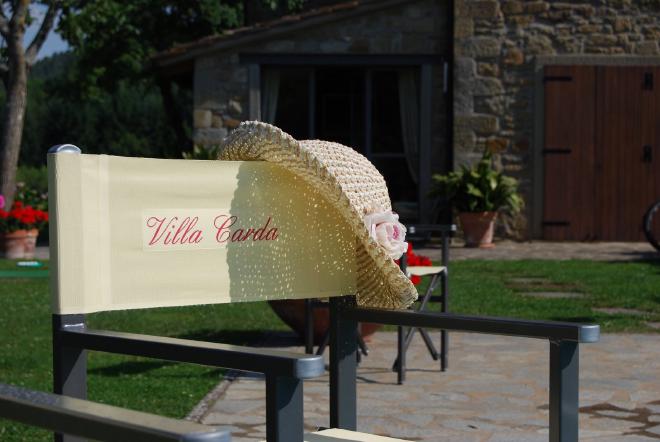 We decided he was the tallest man in Italy.
But that will not keep us from going back.
I can't wait!