Let Him Eat Cake!
LOL has taken on a new meaning in our house today.
It stands for Loads of Laundry. Or Lots of Loads.
Lots and lots of loads.


But we're just glad we have lots of loads to wash. When we pulled out of camp on our way to Houston we did so without a stitch of Savannah's stuff. We had her trunk and THANKFULLY, when she asked for something out of it, Bill stopped to get it and realized the trunk was pretty much empty. No sheets, no towels, no clothes…no laundry at all.
Our first thought was that someone had accidentally taken her dirty clothes bag home (which I thought had to be impossible since I had tied that cute ribbon on the end of hers to identify it)…but upon driving back into camp we saw the bag sitting in the middle of the open field. All the cars, all the counselors, all the campers…gone. Just one giant dirty clothes bag filled with pretty much all the shorts and t-shirts Savannah owns. We threw it in and once again we were off!
We wanted to hear all about their week at camp … their experiences, what they learned, what they loved, what they ate.
They really only wanted to hear what Jacob had done.
So we told them…a few rounds of mini golf, the children's museum, a trip to Incredible Pizza, some housecleaning … and …we made a cake.
Oh, did we ever.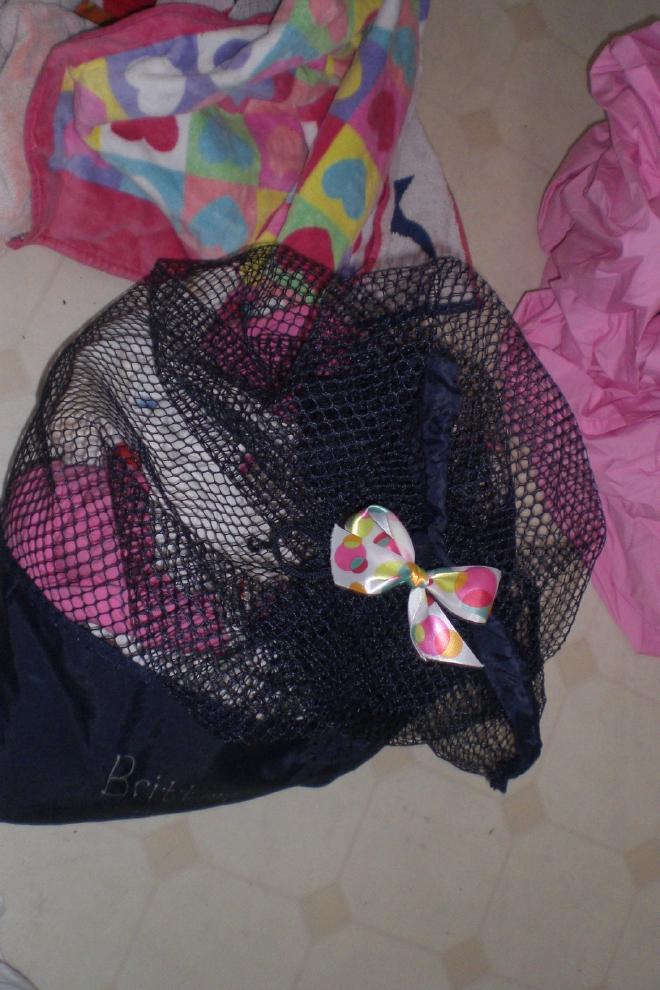 Actually, he made it himself…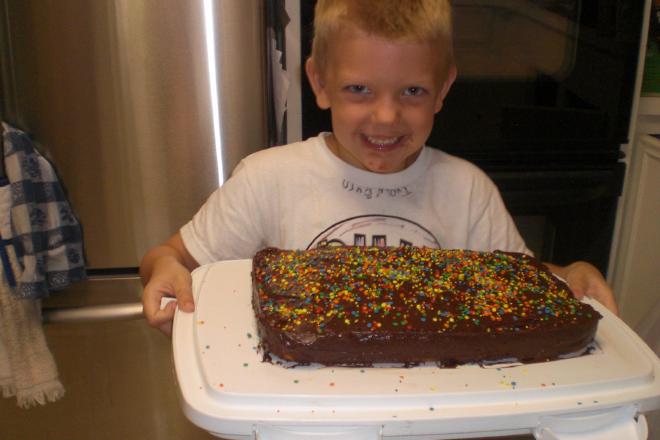 He didn't like the sound of the mixer…at all.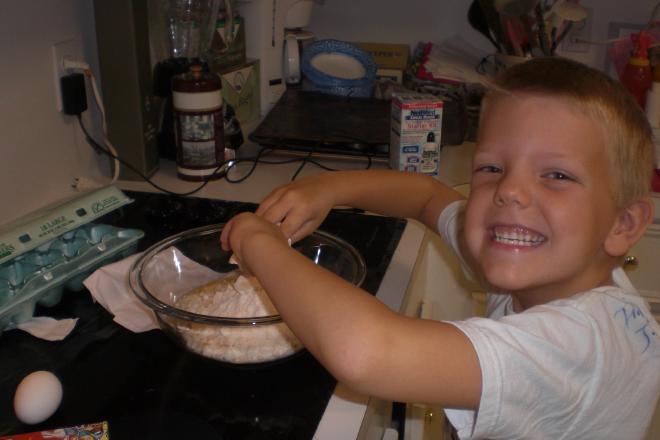 But he got used to it…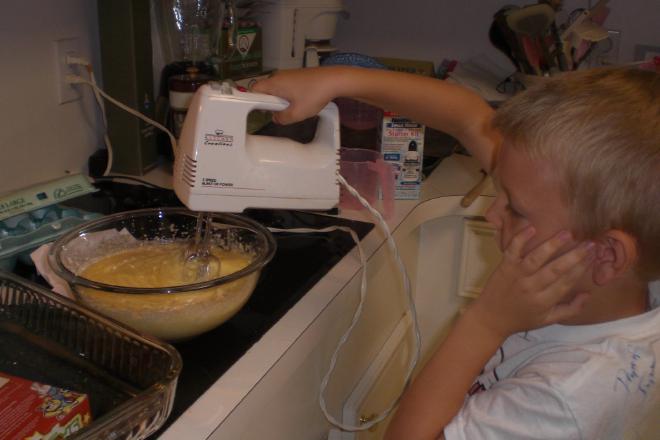 And he thought licking his race car spatula was AWESOME.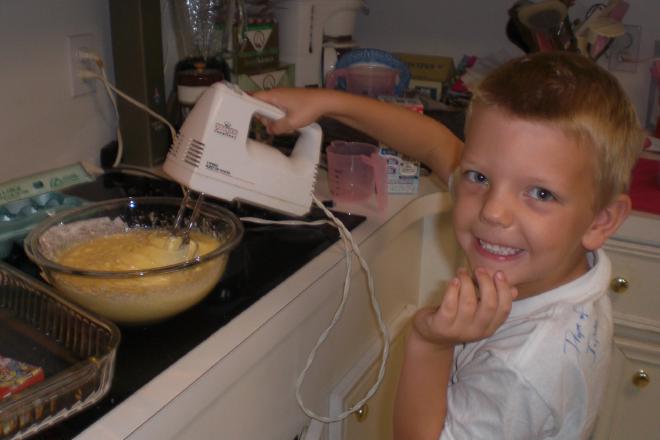 The bowl? Even better.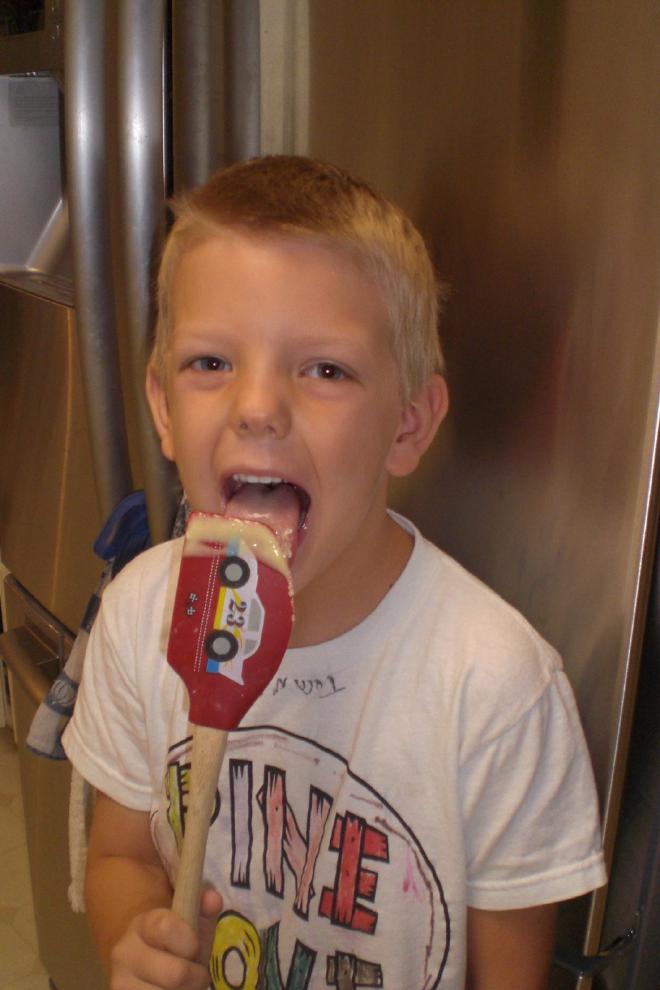 This, of course, was just "the icing on the cake…"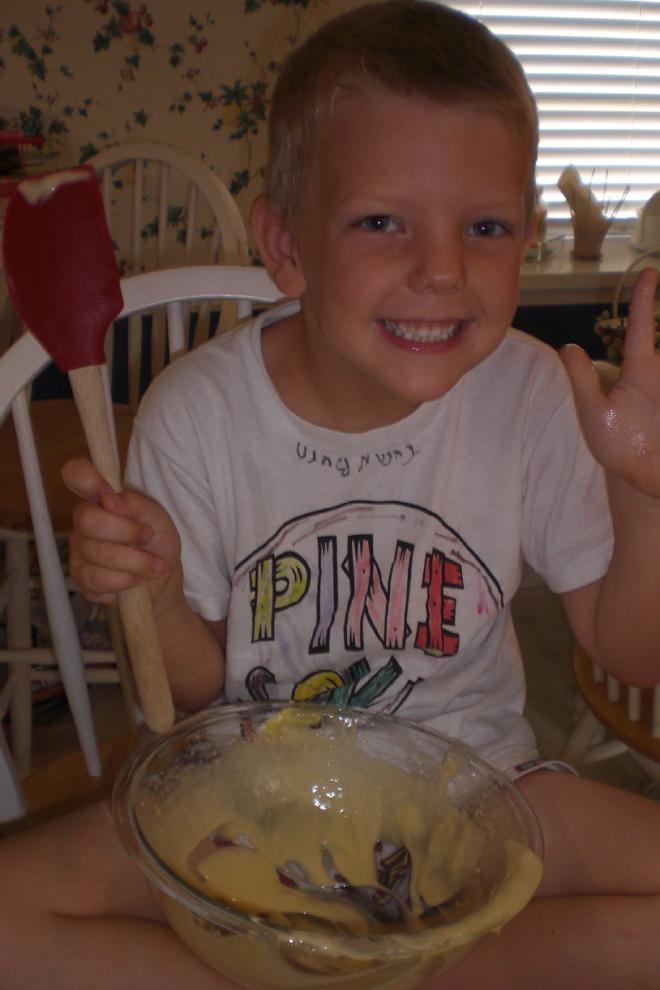 And after an entire week of all kinds of camp fun, the girls said…somewhat incredulously…he got to make a cake?!?!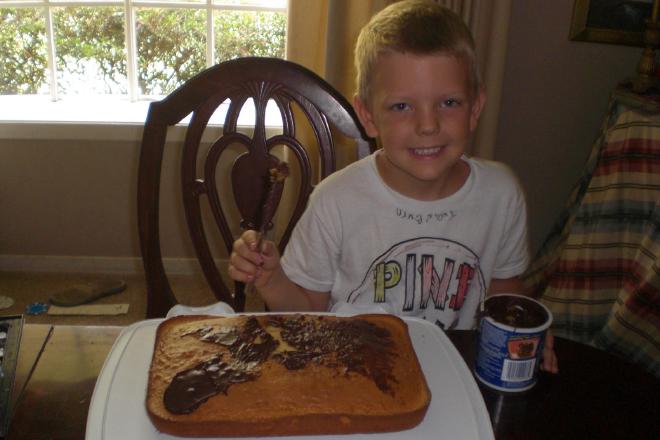 Yes, and we let him eat it too.