Let's all do the blog hop - Oreo Balls!
I mentioned yesterday that Jacob did some housecleaning last week. He is a great helper and loves to dust. This time he wanted to use one of my "power tools" so I let him vacuum the girls rooms before they came home.

I also mentioned we went to the Children's Museum where they had this pretend Italian style brick pizza oven so of course I wanted him to try that out!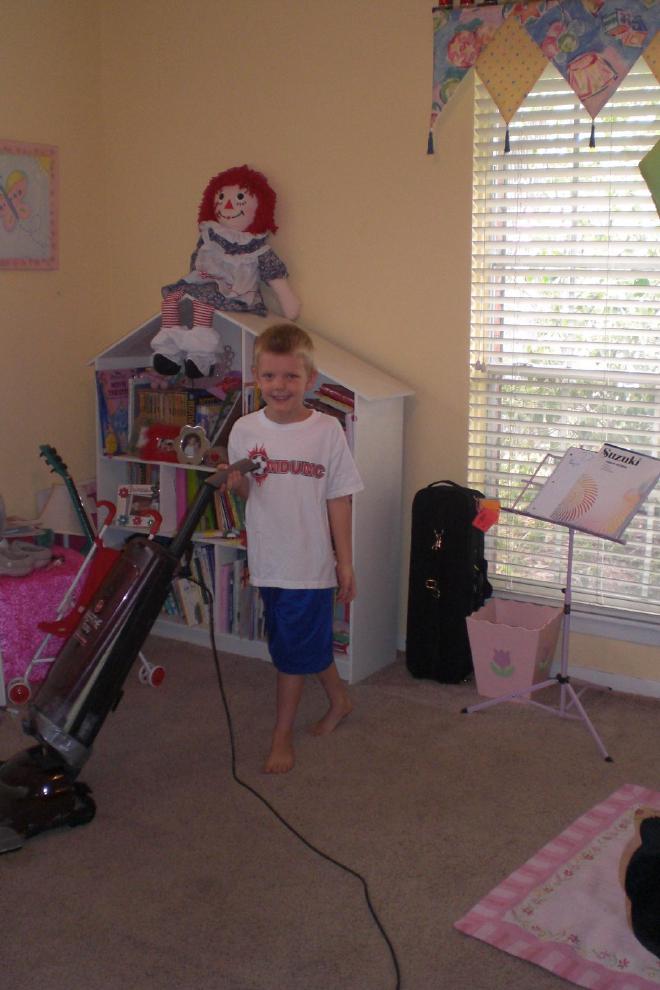 We stopped outside the museum for dessert …cause nothing really ends a big day of fun like some ninja turtle ice cream bars, right?!? (Oh, and the funniest thing…the ice cream truck was playing Christmas music. I thought it was hilarious. I think they were trying to make us believe that our ice cream wasn't going to melt almost immediately if they were playing songs that included thoughts of frosty and snow and such.)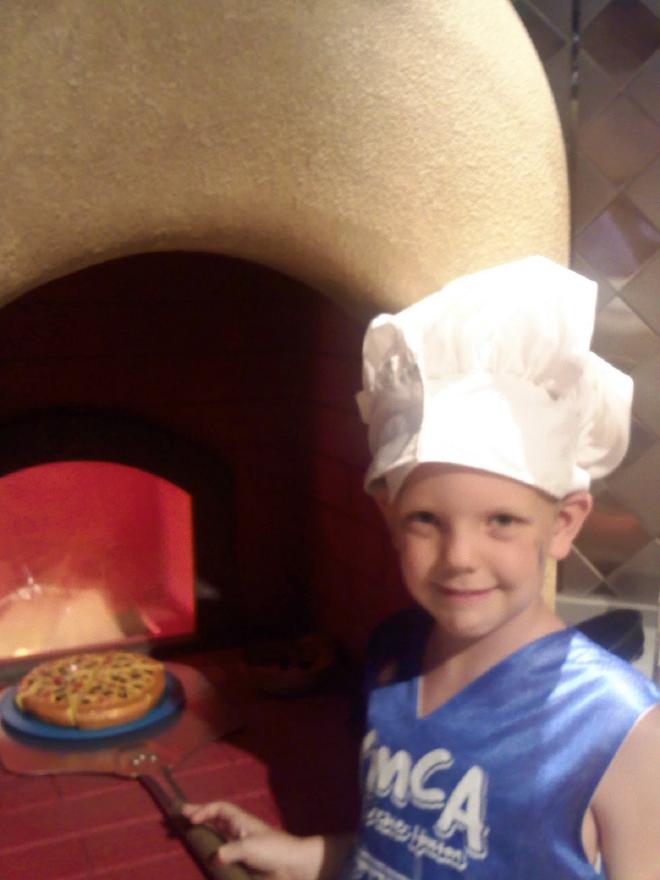 And speaking of dessert…I'm doing something a little different today. I'm participating in something called the MckLinky Blog Hop. I'm going to post a favorite recipe of mine. Below you will see a list of other blogs that have their favorite recipes posted today as well. Check them out if you like … I've already seen several I want to try!
So in honor of all the help Jacob gave me last week I am posting one of his favorites. He can help me make these and LOVES to eat them. And people…it's July and we all know it's really too hot to turn on the oven … and it just so happens these are "no bake". Yipee!
Oh, and if you are somehow feeling all "Christmas in July" like the ice cream truck driver, then you can even use a package of the mint Oreos…might give them that Christmas feel!
Now grab yourself a package of Oreos and try these out!
Oreo Balls #
1 18 oz. pkg. Oreo cookies (not double stuff, you can use low fat Oreos though)
1 (8 oz.) pkg. cream cheese, softened
2 cups semi-sweet or milk chocolate chips
1 Tbsp. shortening or butter
**note: You can use almond bark (chocolate or vanilla) instead of the chocolate chips. You won't need the shortening and can melt it in the microwave.
Mix cream cheese with electric mixer until fluffy. Add the crushed Oreos and beat on high until well mixed. Chill for at least 2 hours in the freezer. Then roll Oreo cookie mix into one inch Oreo Balls.
Next, melt the chocolate chips and shortening with a doubl e boiler or in the microwave.Dip the Oreo balls completely into the melted chocolate using tongs or a toothpick.Put on wax paper. After the Oreo balls harden, keep them in the refrigerator.Makes about 3 or 4 dozen Oreo Balls, depending on the size
And finally, I want you to know, it wasn't all work and no play for Jacob…Incredible Pizza just so happens to have a bowling alley. Jacob is quite a fan!