Take me out to the ball game...
(all together now)
Take me out with the crowd (please dad!).
Buy me some peanuts and cracker jacks (or at least a hot dog)…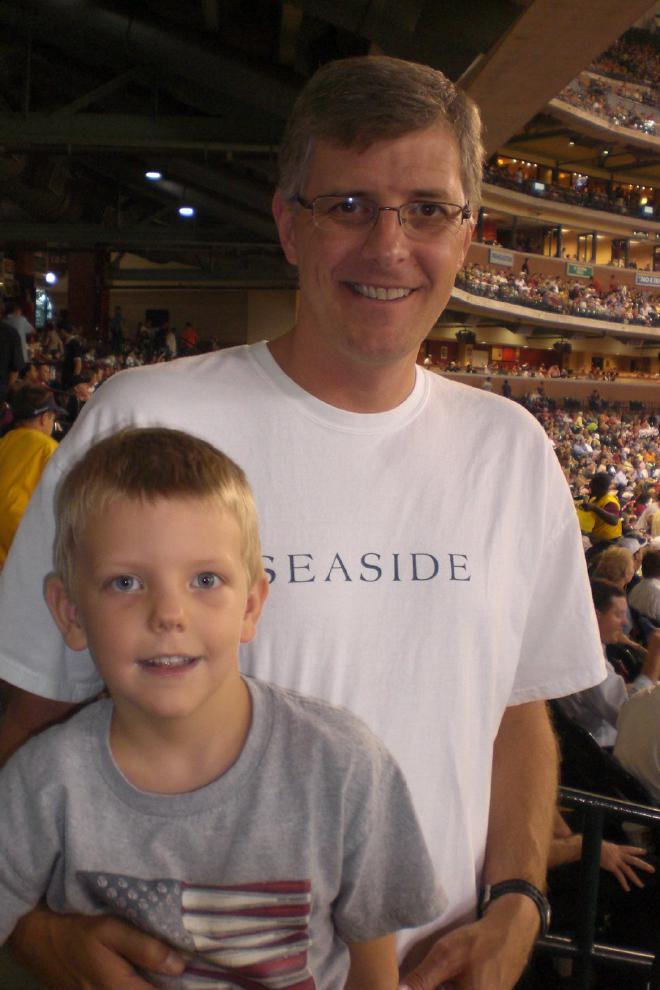 We don't care if we ever go back!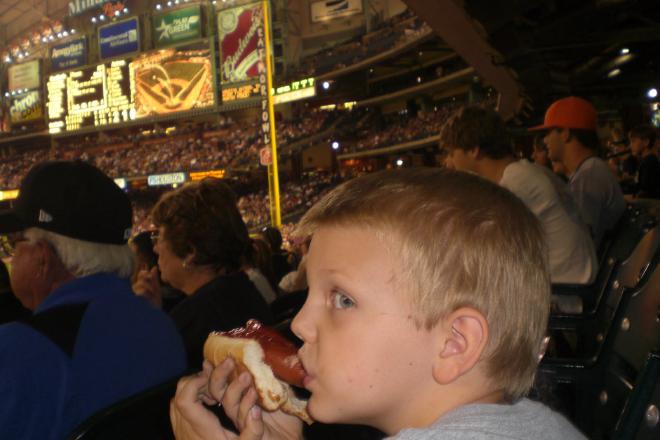 Cause it's root, root, root for the home team … (and try to catch a ball too!)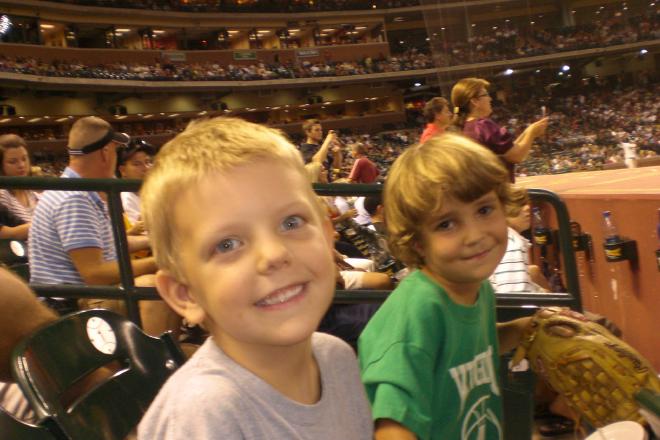 Really, really try….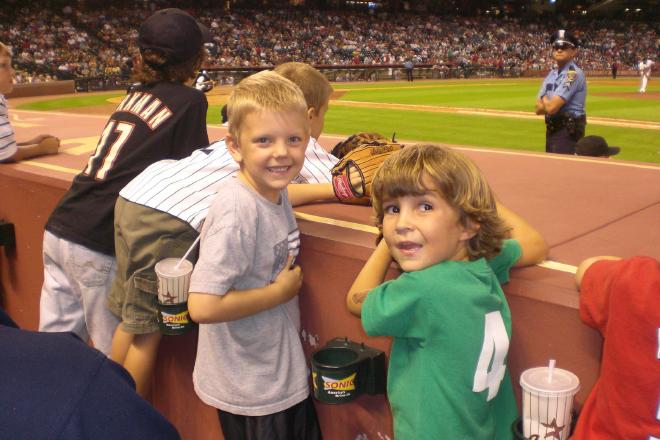 If they don't win it's a shame (they did, 11-6!)!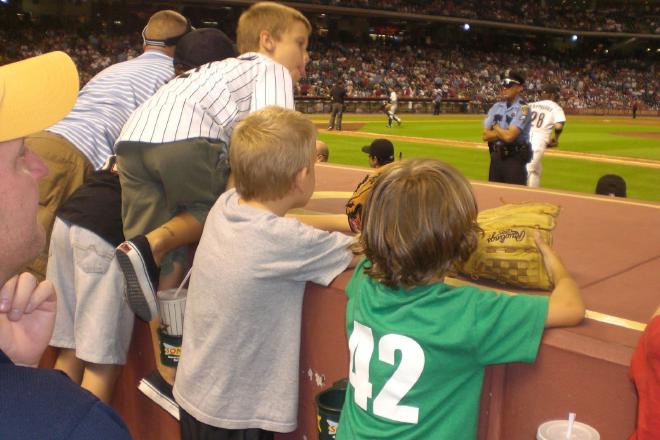 For it's one … (dad)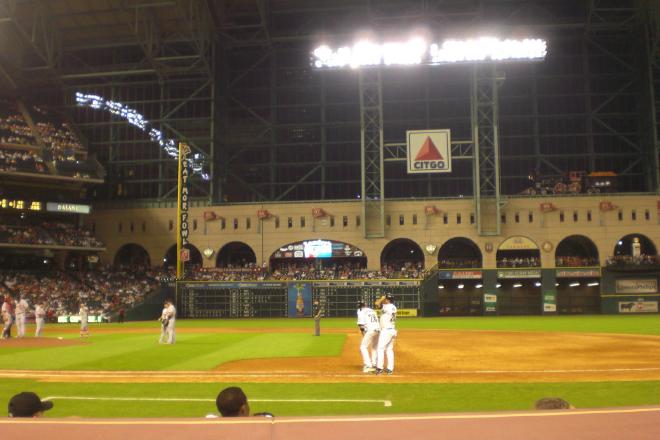 TWO! (friends)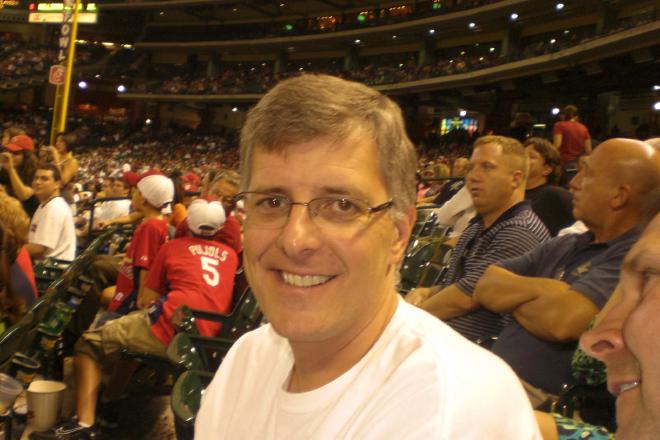 THREE STRIKES, YOU'RE OUT!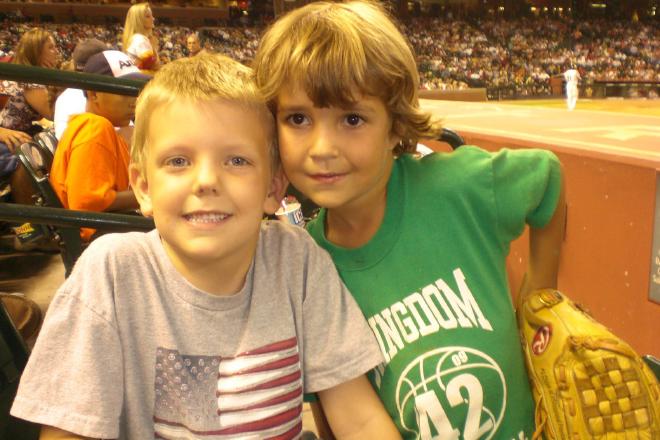 At the old ball game!!!!