Crazy for the Lazy

My mom and dad called about 4:30 Friday afternoon and said they had a suite in Galveston that looked out over the water and we were welcome to come join them. They didn't have to ask us twice. We loaded up and headed west as quickly as we could.
Saturday they did some exploring while we went to Schlitterbahn Waterpark. I kid you not when I tell you that I thought at one point I was drowning. Somehow I misjudged exactly what kind of loop-d-loops a particular water slide did and before I knew it I was in an enclosed tube, twisting and turning with water spraying in my face - such that I thought if the ride didn't end soon I would surely drown.
I'm not exactly sure what I looked like when I came out of the tube, but I'm sure my face was similar to this: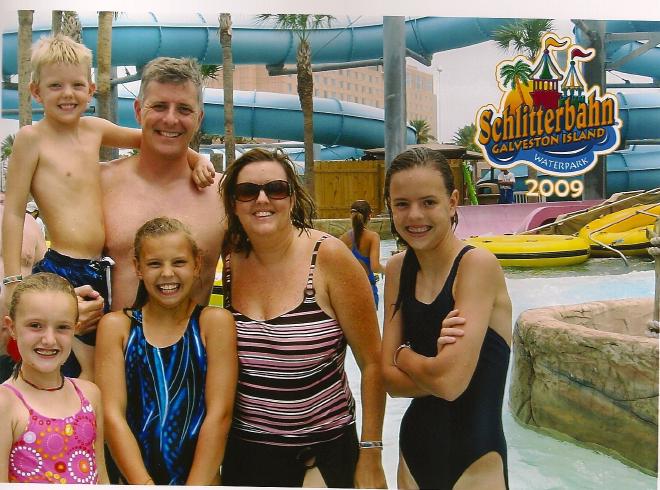 I have no idea what Schlitterbahn calls that particular slide but I refer to it as the "Wet and Wicked Waterslide".
And I will never ride on it again.
Ever.
My girls can ride all the crazy stuff they want: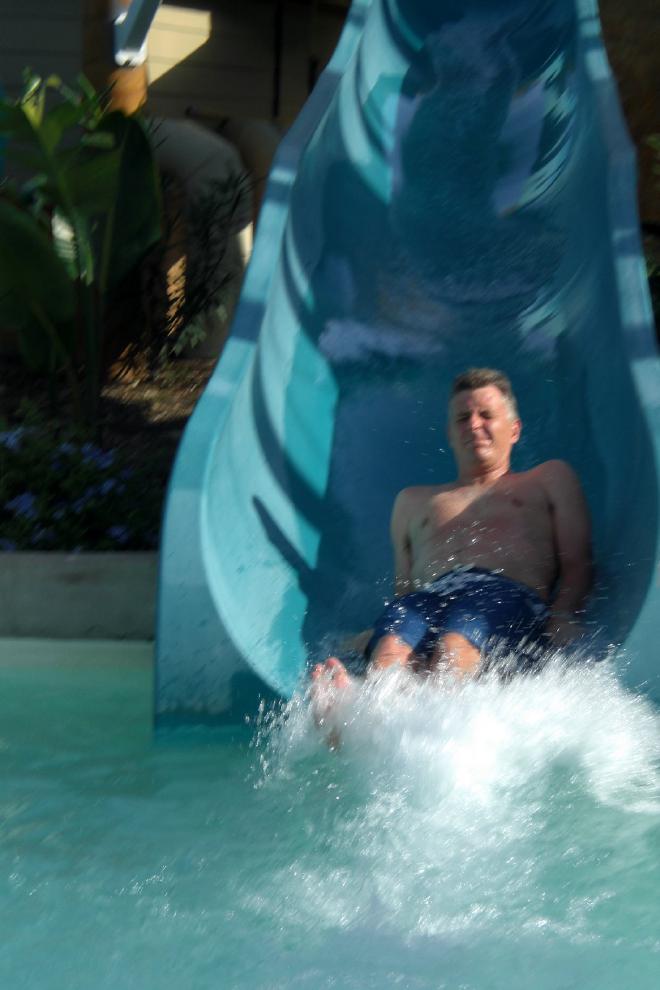 But for me, I have now determined that the lazy river is much more my speed. Like it speaks to me. It calls my name when I'm not floating on it. OK, maybe not that, but I really do love it.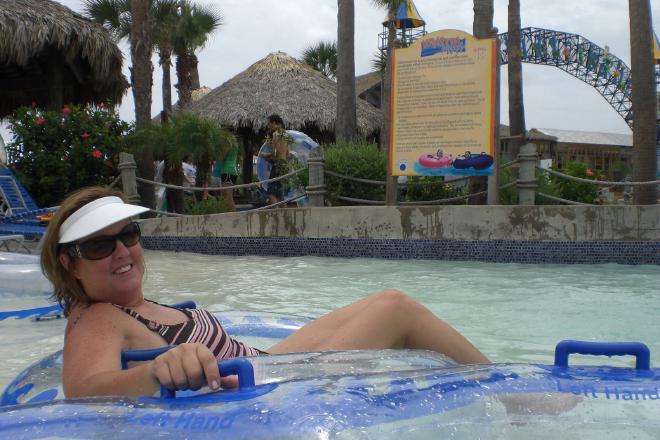 Really I guess we all love it!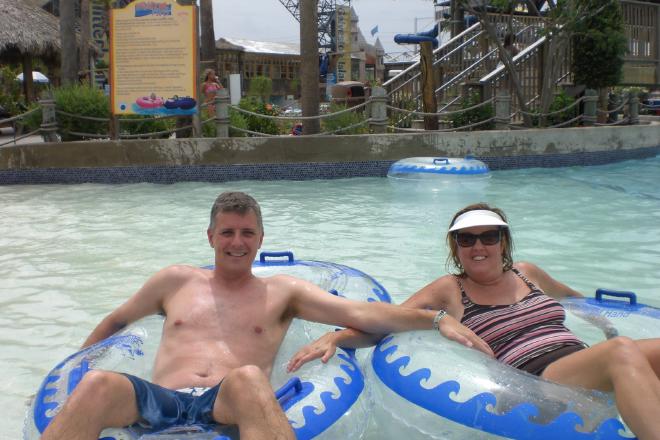 The Wet and Wicked…not so much.
The only problem with the Lazy River is that it requires one to get into an intertube. And I don't want to go into too much detail, but suffice it to say, I have serious intertube issues.
Like the first time I tried to get in one Saturday I ended up banging my head on the bottom of the lazy river. I still don't know how it happened.
There was one time when my children literally walked off, acting like they didn't know me as I attempted to stand up out of an intertube. Let me tell you, it turned into more of a "roll out of" an intertube.
And I knew I had hit waterpark bottom when one of the workers literally poured me out of one of the intertubes at the end of our slide.
If I hadn't made such a scene getting off the Wet and Wicked saying things like…"I thought I was drowning!", I might have been embarrassed.
But instead, I just headed back to the lazy river.
Because I'm crazy about it!