Football fever ....
My friend Jennifer has a football family.  She has four boys and all four of them love to play football.  One year her Christmas card picture had all four boys in Texas A and M football jerseys complete with the black sun deflecting strip under their eyes.  It was very cute.
Jennifer told me how fun it was to watch the boys play and what a good time they had out on the gridiron.
There was just one thing she failed to mention … football teams practice a LOT.
Thankfully our coach isn't too over the top … some of the other teams are watching "video" of their upcoming opponents previous games.  Checking out what plays they call, etc.  Jacob thinks the whole thing is pretty cool.
It's a flag football team and he's made it known that he's really not that interested in tackle ("I don't like people pushing me down Mommy").  We'll see what happens in the future.
For now it's pretty cute to watch his team play … (that's Jacob reaching for the other guy's flag).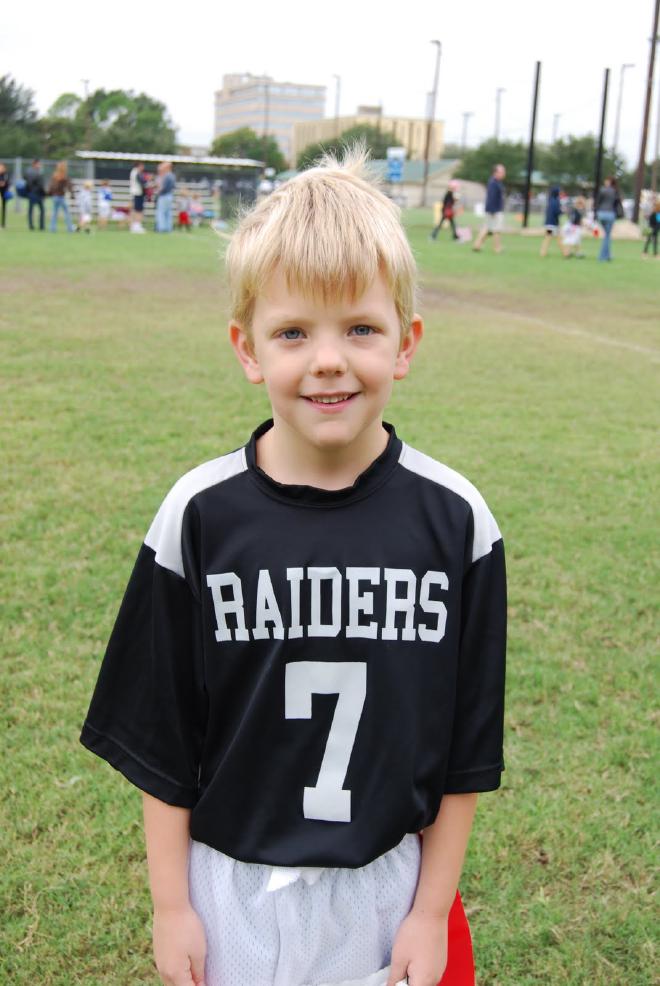 His favorite part of the game is getting the red ticket afterwards to go buy a snack.  I'm not sure he keeps track of the score, but he can tell you what snack he wants to buy after the game!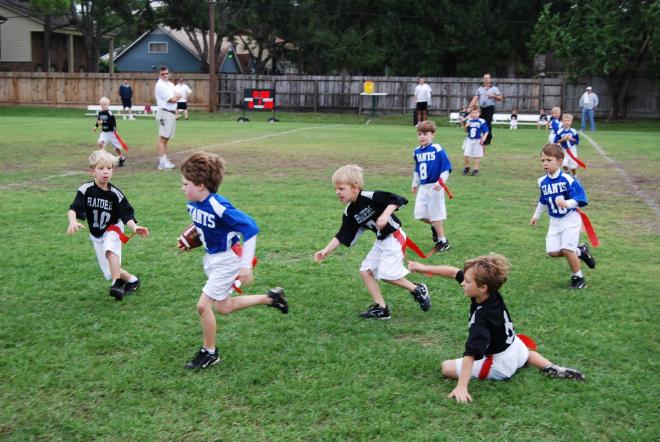 And Bill is loving having a little something besides ballet to drive people to and from (not that there was anything wrong with all those ballet carpools … it's just that a little change of scenery is kind of fun too).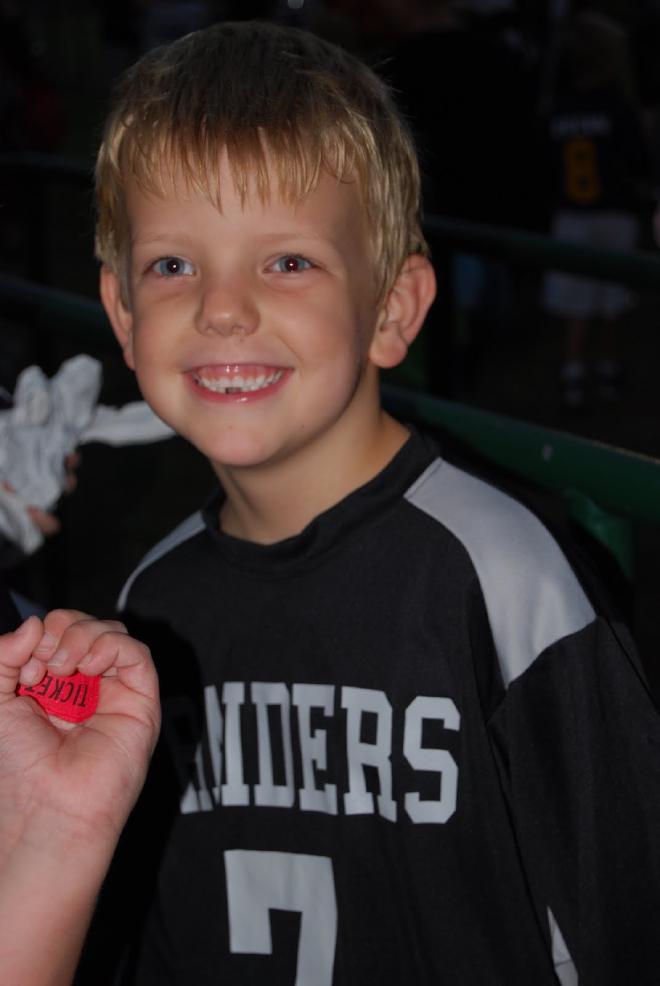 And on a recent trip to Minnesota, Bill bought Jacob his very own Minnesota Vikings jersey.  He loved it so much he wore it for his school picture.  I'm thinking most people … who sent their sons for pictures in nice collared Polos or something … probably thought I forgot, but I didn't.  It's just that there was no persuading him that wearing a MN Vikings football jersey wasn't really picture taking duds.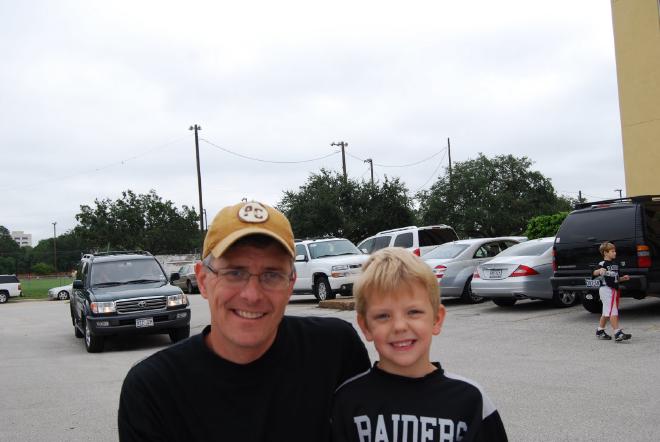 And last night Jacob asked me … "Mom, can we watch football while we eat dinner?"
I think he's got the fever.