Thanksgiving 2009
I realize most everyone is busy getting ready for Christmas now, but we have just gotten home from our Thanksgiving trip and I thought I'd share a little bit of our celebration while waiting for the loads and loads of our laundry to dry.
I guess it would have been nice to post on Thanksgiving or the day after, but I was too busy enjoying my family, the food, and watching football to spend much time on the computer.  And let me tell you … I REALLY enjoyed myself.  There's lots to share, but here's just a quick peek …
For starters, my mom went all Martha Stewart on us and prepared a pumpkin spice cake complete with a green "stem" made of green icing on an ice cream cone.
I was pretty impressed.  I only dream of doing these kinds of projects.  I never get around to actually doing them!
There was tons and tons of good food and we all enjoyed it so much (Deah and I even got in a quick run before lunch so we didn't have to feel so, SO guilty for having pumpkin AND pecan pie.  Just so guilty.)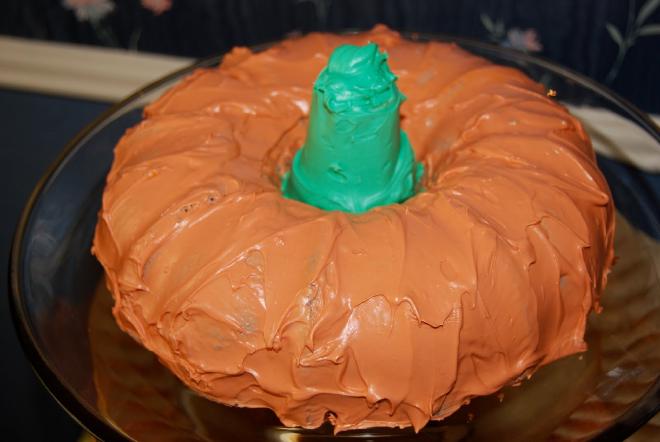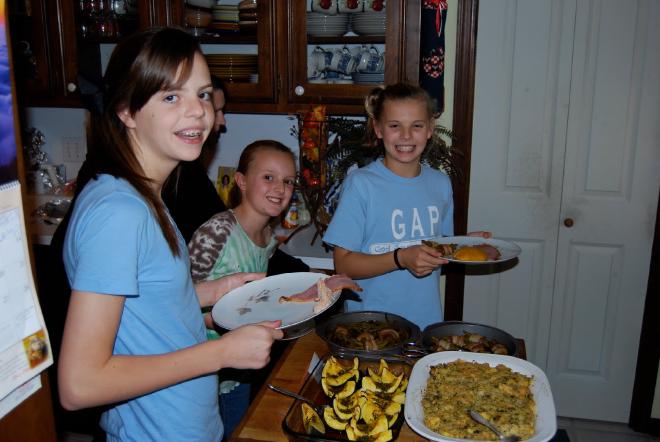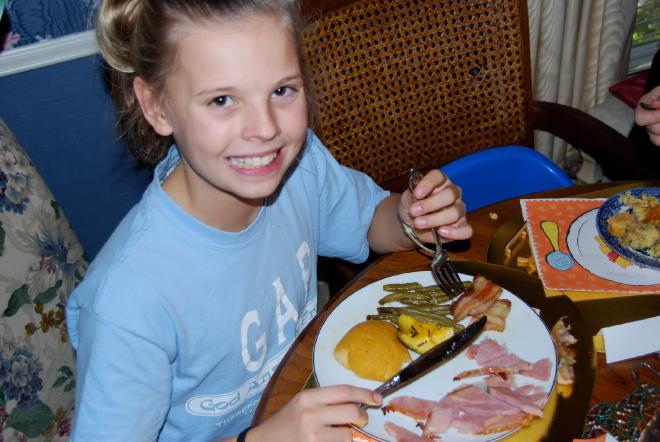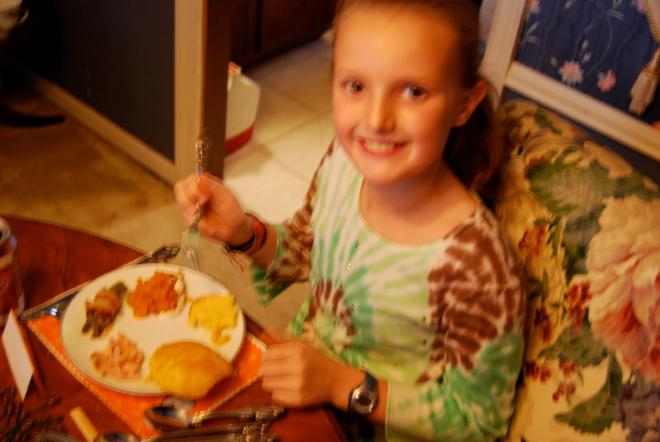 And Jacob really, really enjoyed his turkey leg …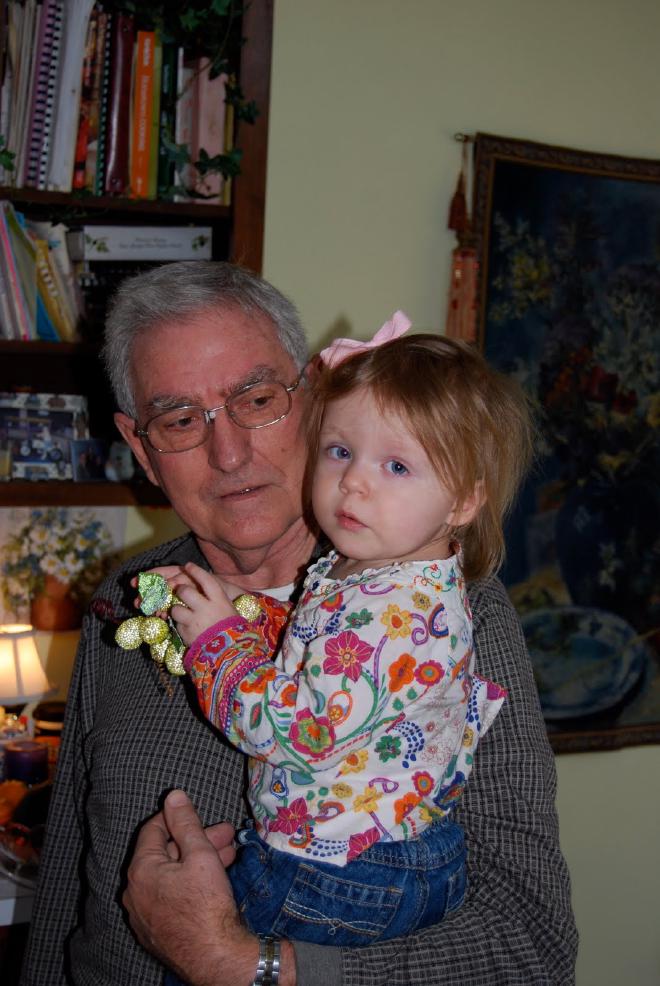 And we all stuffed ourselves pretty good.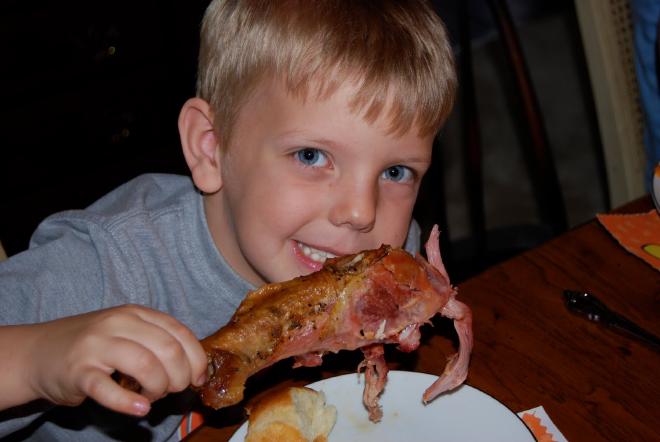 And later that night Caroline and I snuggled up to watch the UT/Aggie game.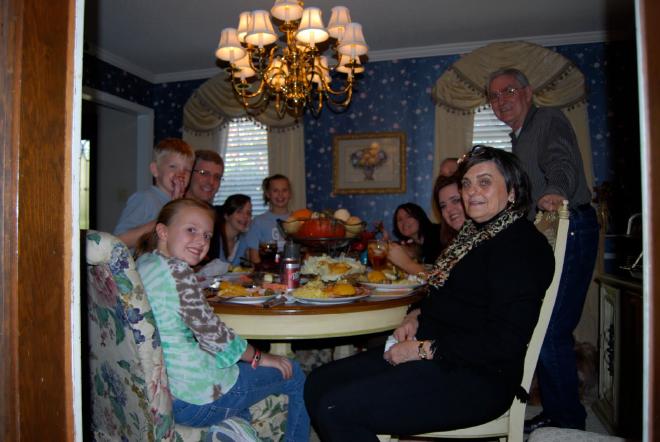 I thought the day was perfect!  I am thankful for so many things … including all the family seated around our table.