Favorite "toy"
Jacob absolutely loves going to Arkansas in the fall so he can rake leaves.  Give him a rake and he's content for quite some time.
Give him a leaf blower for even more entertainment!!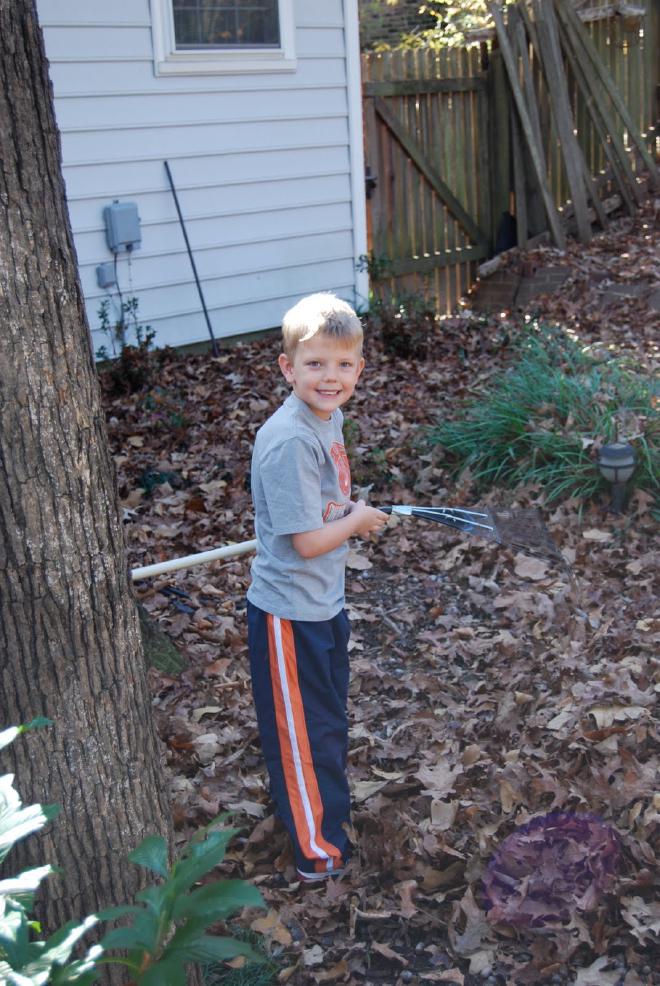 Blow and rake the leaves into a big pile, grab Daddy … and Jacob has PILES of fun!
The girls found it more entertaining to play with a real-live baby doll … their cousin Addison.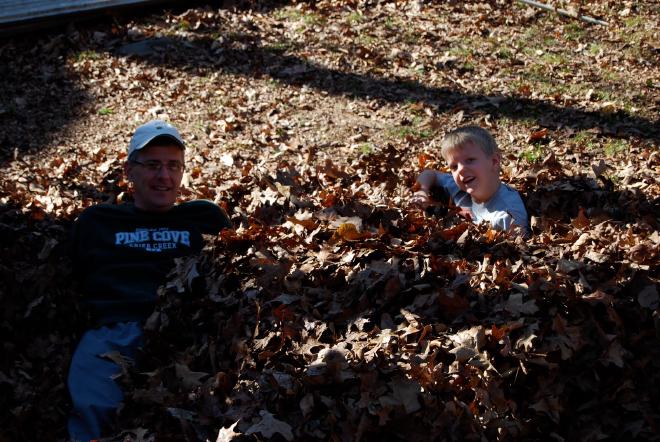 The "toys" at Grammy and Grandy's house couldn't be beat!!!