I am not Peter.
It is supposed to get cold in Houston today.  Very cold.  So cold in fact that the mayor had an "Arctic Blast 2010" Press Conference yesterday.  On the news the anchor, in a very grave voice said … "Houston may experience weather under 32 degrees for 24 hours."  I half expected them to say we needed to evacuate.
I did go to La Madeleine and buy some Tomato Basil soup.  Mostly because I'm the only person in my family that likes chili (no idea what is wrong with the rest of 'em) and La Madeleine's soup is much better than mine.  Actually I've never made tomato basil soup but if I did I'm sure theirs would still be better.
Anyway … all that to say, Houston is hunkering down for a few cold days.  I will tell you this much … I was COLD last week in Minnesota.
Very Cold.
And Bill thought it would be fun to go stand on a frozen lake.  Rumor has it Minnesota has 10,000 of them.  So, off we went to find one.
Bill took a picture of the kids on the side of the lake.
Then he took my picture standing out in the middle of the lake while telling me over and over … "come back…come back."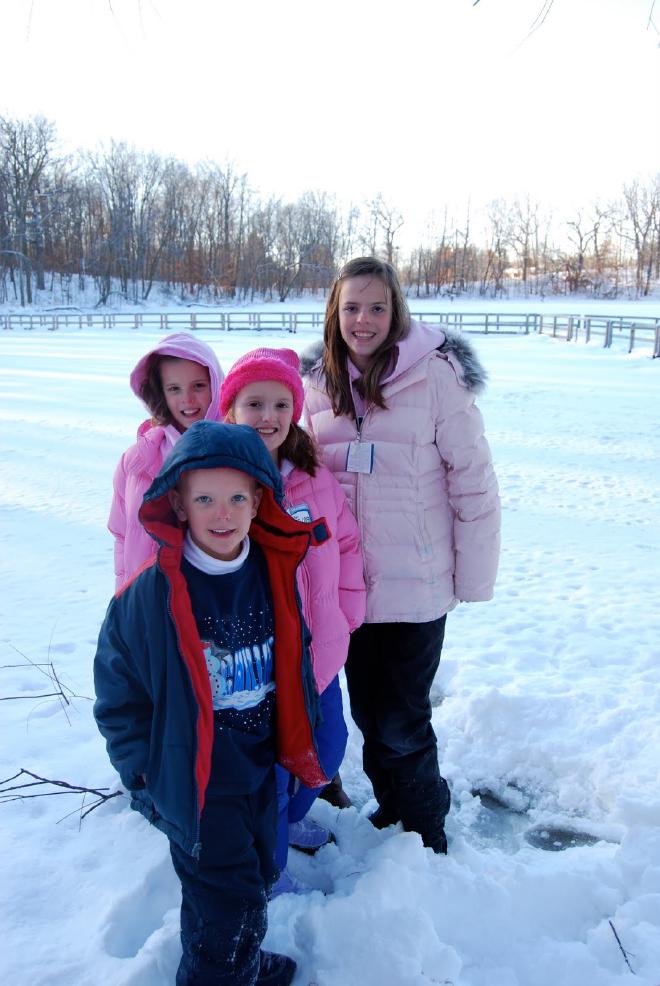 I kept saying things like … "This is so fun.  This is so exciting!"
And Bill kept saying things like … "come back".
I should have listened.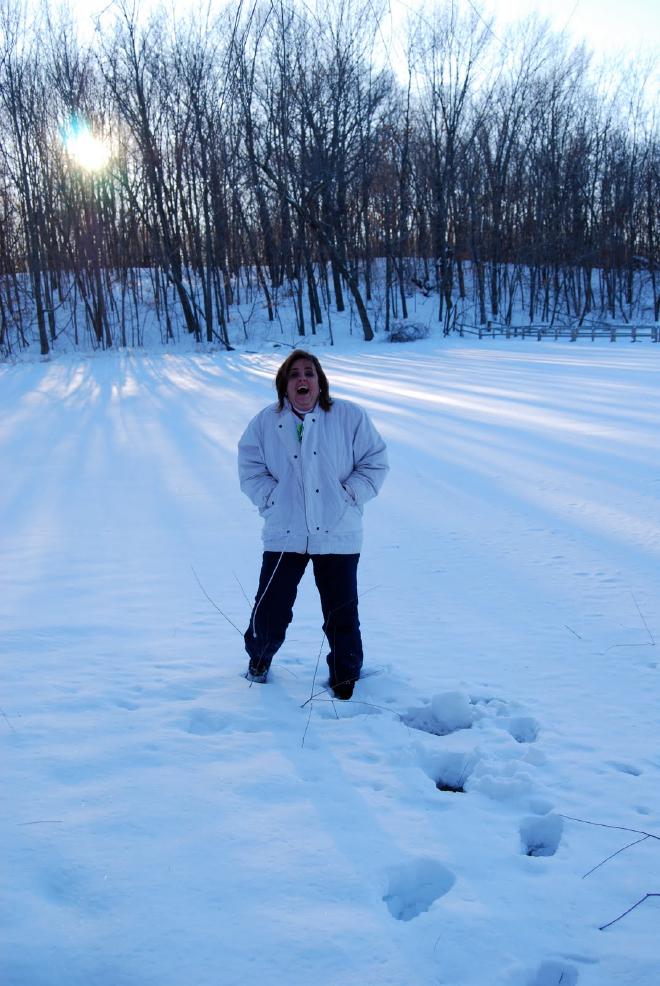 I am not Peter and I cannot walk on water.  Frozen or not.
Stay warm everyone!