Karate Kid
Jacob has been asking for quite some time to do karate.  There was a taekwondo place offering a one month trial class so we signed up.  I have no idea what the difference between taekwondo and karate is but they have the same uniform (I've been told to stop calling it an "outfit"!) so I figure tae kwon do will work for us just fine.
Bill had Monday off so we decided he would start that day so Bill could take him and watch.  I stopped by on my way home and snapped a quick picture on my phone.  All those little boys lined up yelling "yes sir" and "hi ya" was SO cute.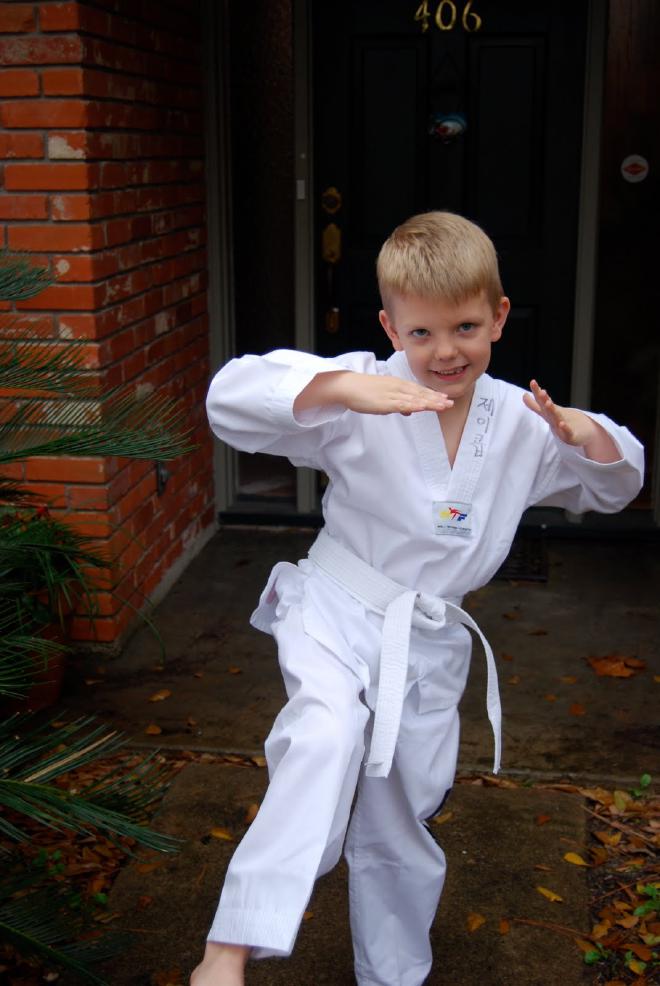 The class is 40 minutes long, three days a week.  I took Jacob back for his second class today.  He said he wasn't going.  No way.  I asked why and he said … "because you have to bow when you walk in and that's weird."
After reminding him that this is where you learn how to break a board with your foot, he went on inside.  Judging from the way he kicked, he wants to break a board pretty soon.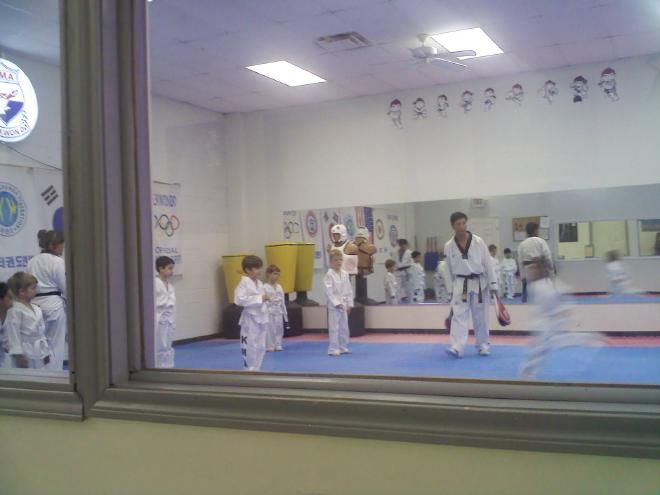 The "master" told him that if he kept up with karate he'd be a black belt by third grade.  To this, Jacob turned to Savannah (who is in third grade) and said … "COOL, Savannah! You're already a black belt!"
He happily posed for a few pics for me today: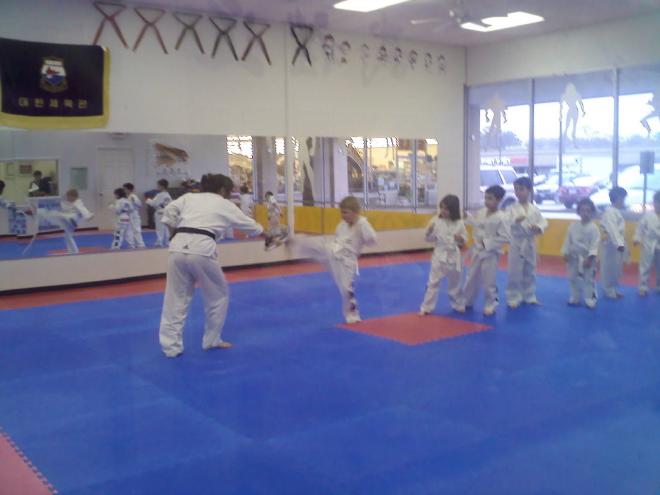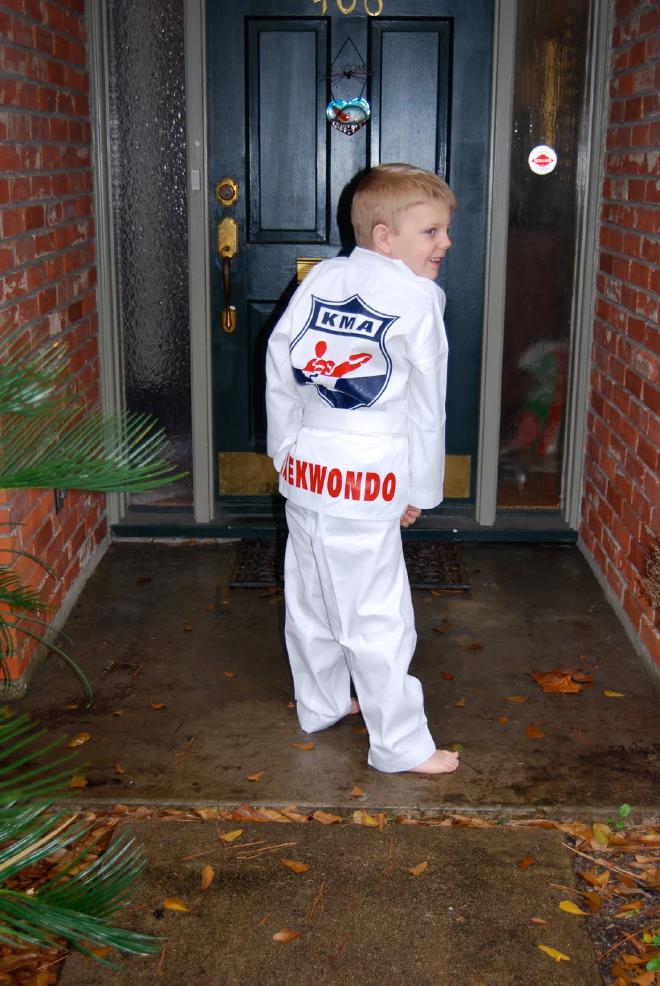 I saw the movie Karate Kid (1984) three times in the theater - a personal record.  I know that in June a new, updated version is coming out.  I'll have to see this one too.
And I'll take my own little Karate Kid with me.