Better late than never ...
According to my calculations I have just over 48 hours until Valentines Day.  What that says to me is that I have about two days left to finish my CHRISTMAS blog posts before the next big calendar holiday.  I was on a Christmas roll for a little while and then one thing and then another came up and before I knew it I was searching for Valentine candy corn and failed to post the last two events of our Christmas vacation.
I tend to run late to EVERYTHING so the fact that I am late writing these posts this far after Christmas should not be surprising at all.
The first thing I will say is that I am indebted to the airline industry for the fact that it charges significantly less money to fly to Minnesota from Arkansas than Houston.  I will never complain about having to drive there to catch a flight because it gives me the opportunity to go home!
Bill loves this picture of our kids with my mom.  He has titled it … "pay attention young Jedi".  I think she was showing them a video of their cousin Addison … either that or how to log onto facebook.  :)
Bill was just glad someone else was enertaining the kids.  After that EXHAUSTING trip to MN, the man needed a break.  Bill thinks my parents house is so relaxing.  Clearly he kind of kicks back there.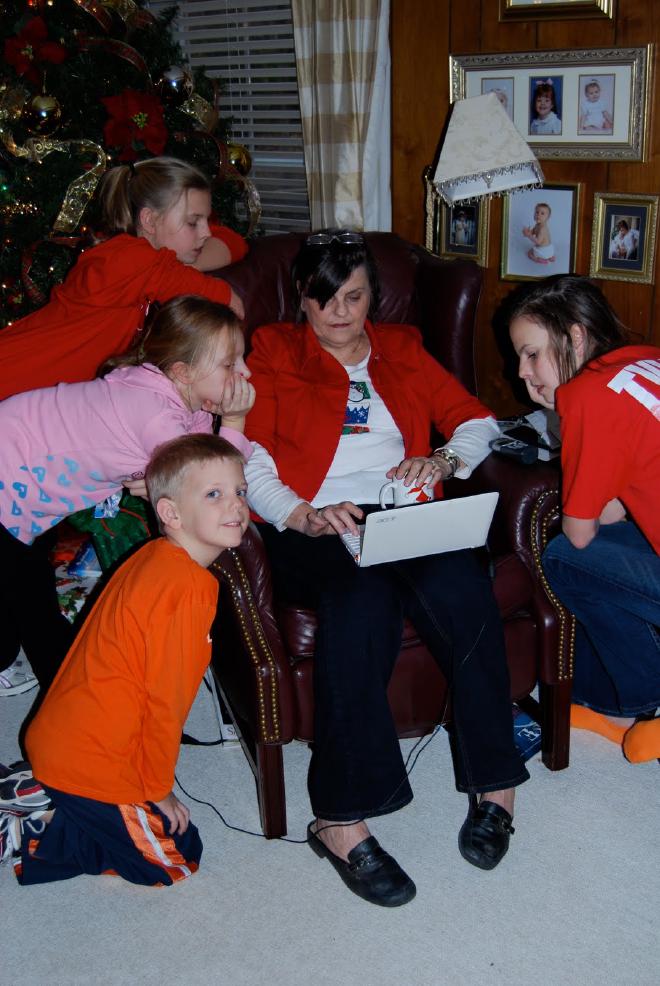 We usually try to work a puzzle over the holidays.  This is the second year in a row where I've had to pack the puzzle half finished to bring to my dad to finish for us.  He's the master of the puzzle.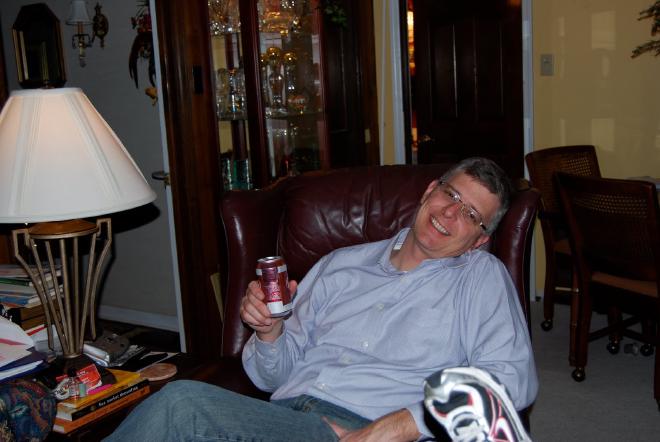 My dad gets us over the hard parts so we can take a picture of our masterpiece.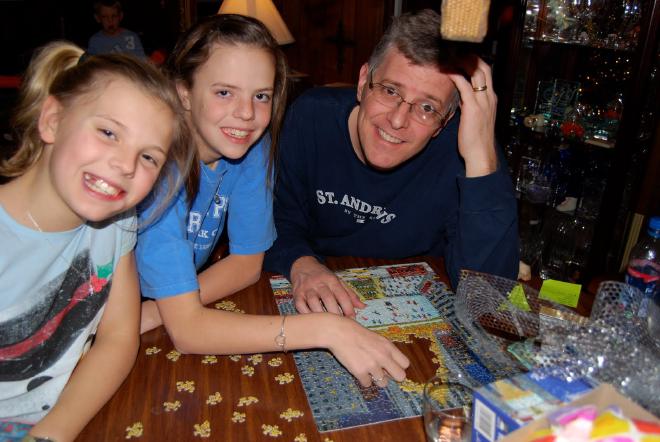 Before we opened our gifts, we sang "Silent Night"  while Savannah "sang" it in sign language.  It was beautiful. (My mom's mantle is beautiful too.  My "oozing with talent" sister decorated it.)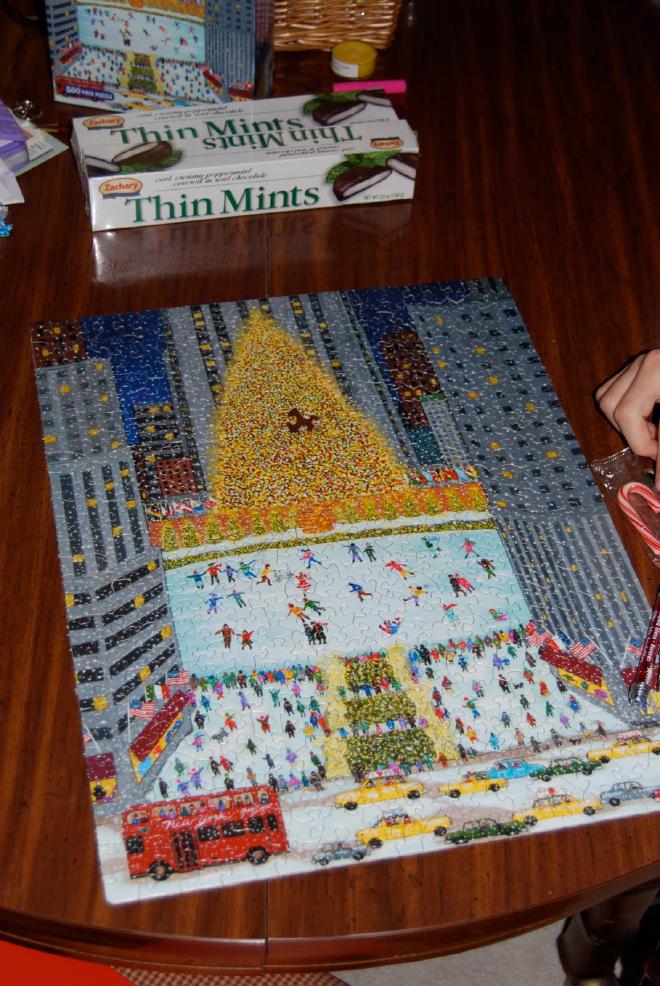 We all enjoyed watching Addison open presents.  She kicks back too.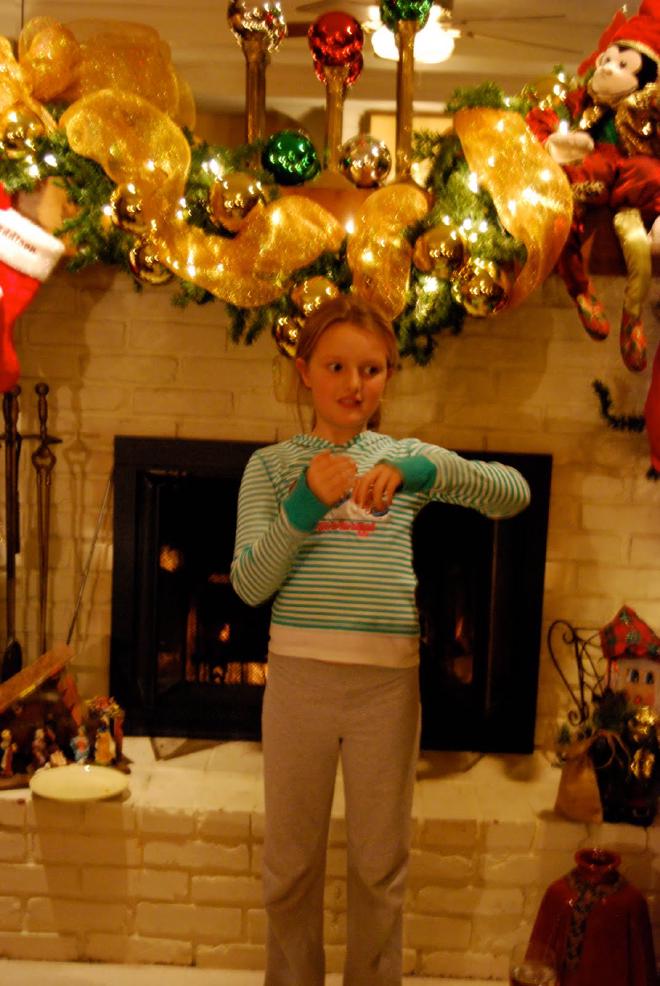 The kids enjoyed theirs: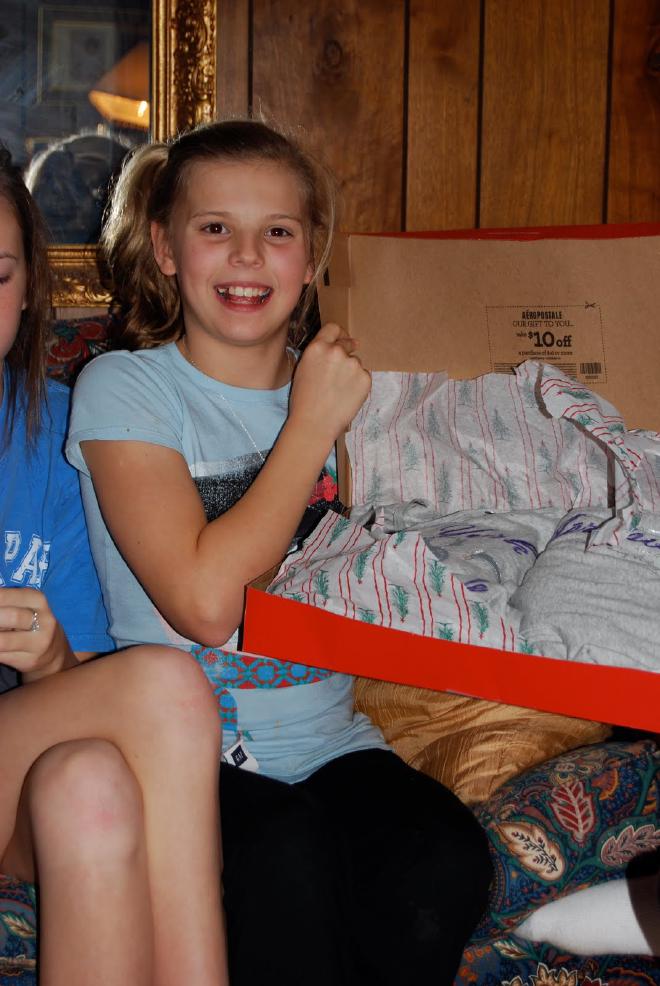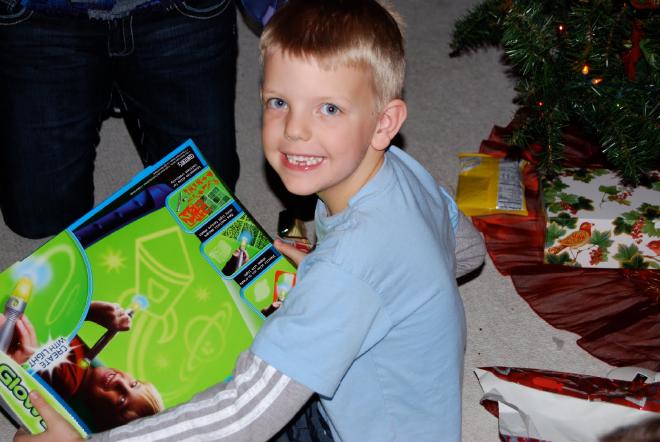 Grandy and Grammy liked theirs too!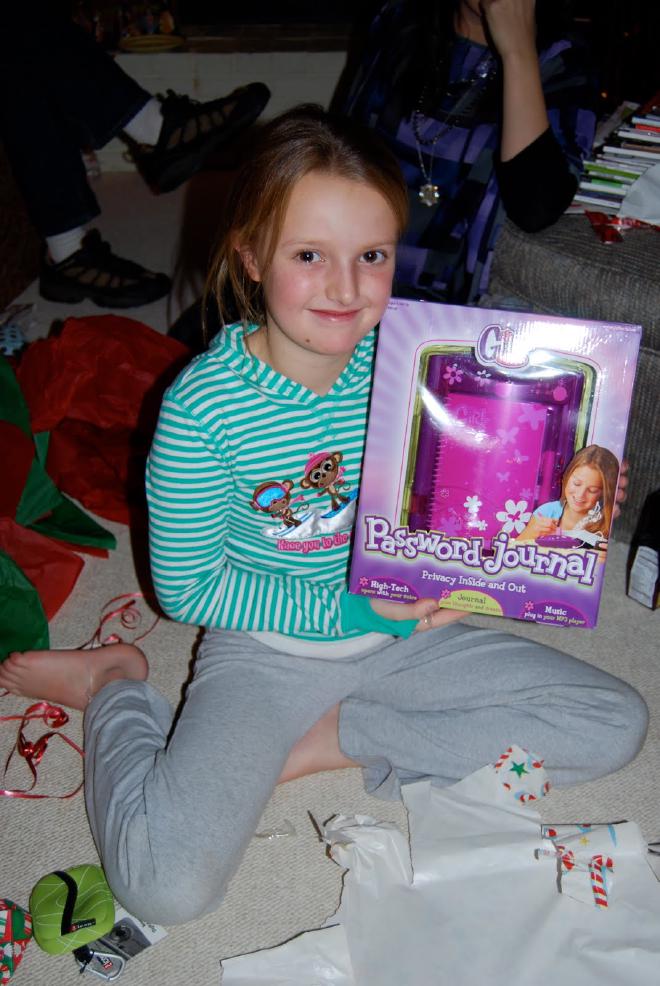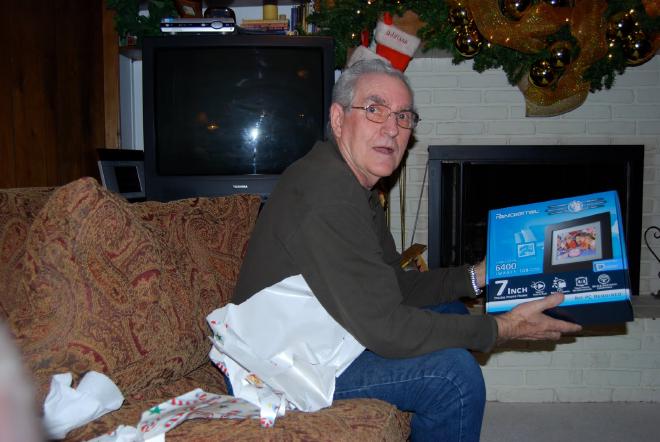 On New Years Eve, my aunt, cousin and my cousins children came to visit.  I so enjoyed hanging out with them.  It had been years since Deah, Jayme and I hung out together.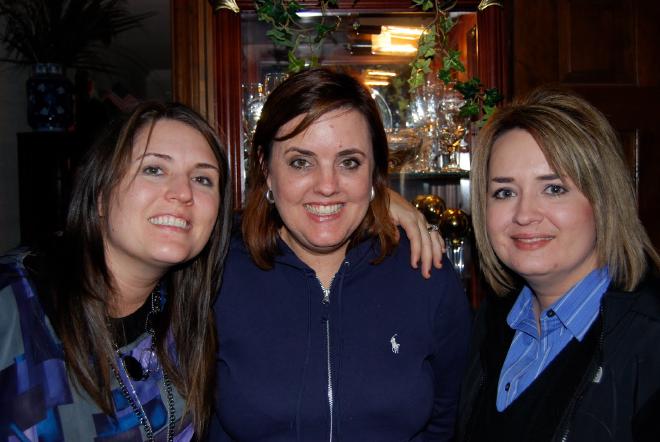 And to think the three of us had all these kids is pretty wild!  Of course half of them are mine, but who's counting?
My aunt is one of the funniest people I have ever known.  Clearly my mom thinks so too.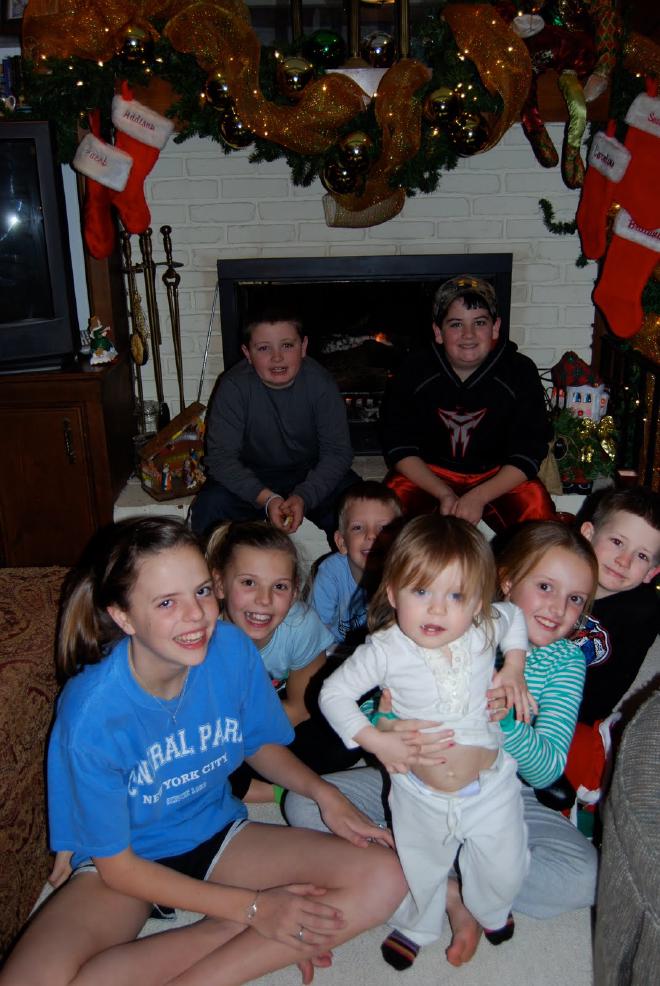 Those gals have a good time together I'll tell ya.
We all had a good time together in fact.  And had it not been for basketball season coming in and taking every spare second of my evening time, I might have told you that sooner.
But really, February isn't too late to talk about Christmas … is it?