In honor of Valentines Day ...
I made a cake.
Not just any cake, but a cake with a heart in the middle.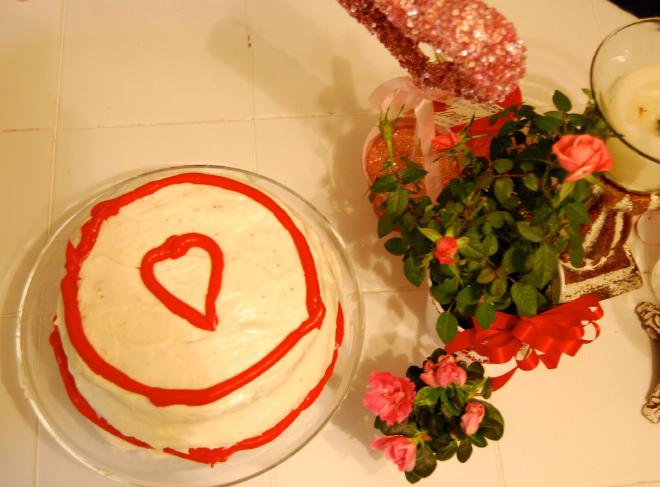 I can't believe it myself.
(Of course I'd feel even better about it if several people hadn't emailed me after they saw the picture and asked if Bill and the kids had made it for me.  I guess I need to work on my icing technique!)
I was in Hobby Lobby recently and they had Wilton pans on sale and the one with the heart in the middle looked pretty cool so I thought I'd give it a go.
I used a red velvet cake mix but realized I had no idea how to make any icing.  I did what people do in those situations and turned to google … it was faster than going to the grocery store.
In a turn of events that never, ever happens to me, I actually had all the ingredients on hand that I needed to make icing.
Which meant I had LOTS of powdered sugar, some butter and a little milk and vanilla.
I was nervous about cutting into the middle of the cake since things like this don't seem to ever turn out well for me, but surprisingly, it actually looked like a heart in the middle of the cake!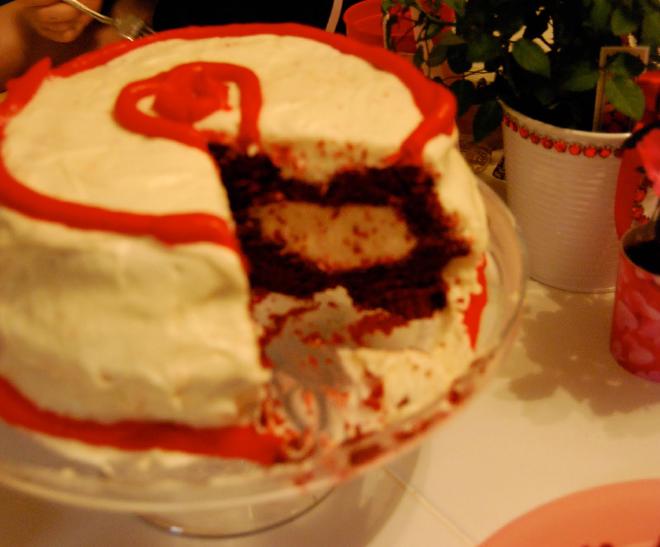 These people thought it was pretty cool: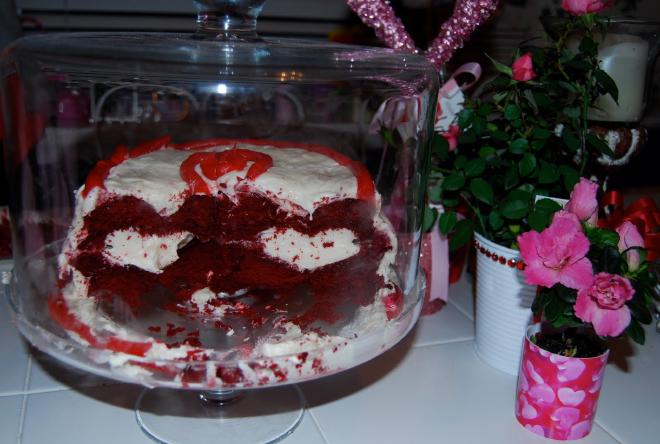 It turned out to be a very, very good thing that Bill gave Jacob boxing gloves for Valentine's Day because he had LOTS of sugar to burn off!
Then I found out Bill bought boxing gloves for himself too: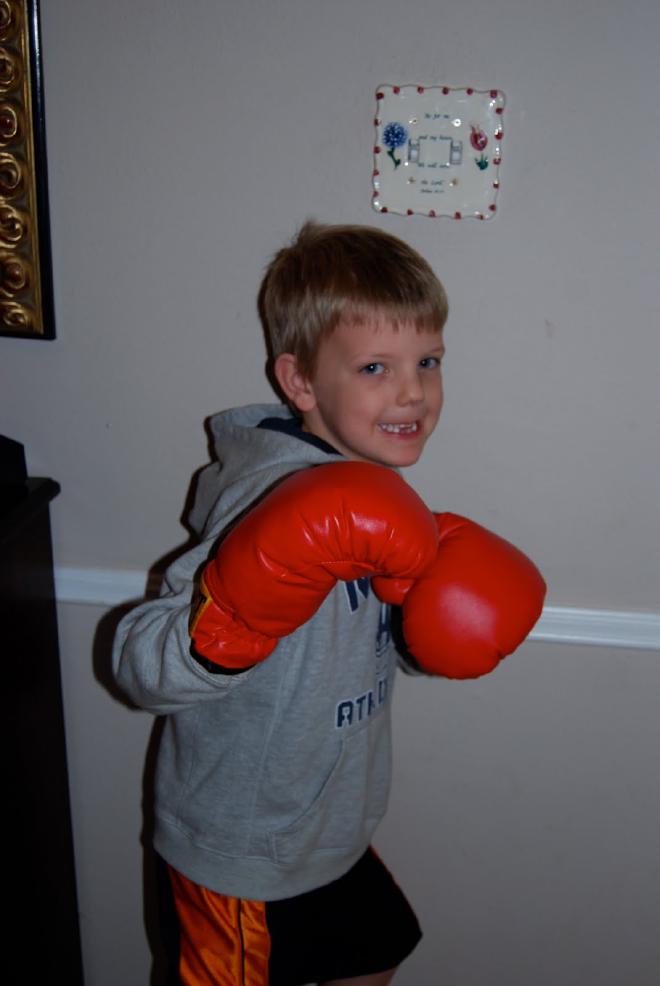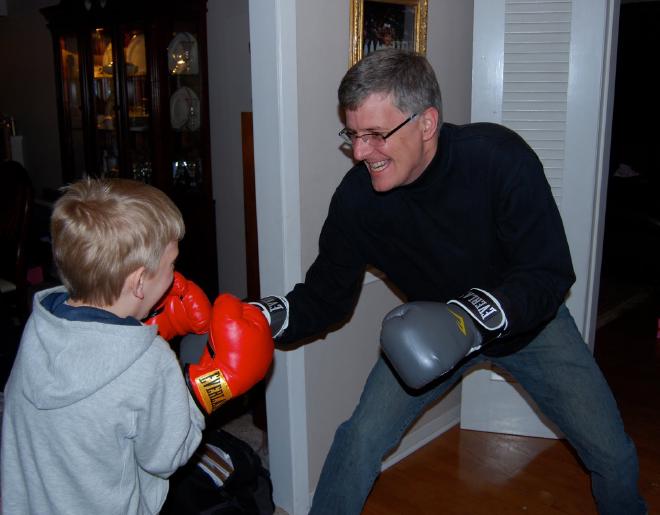 I'm pretty sure one of them is going to get hurt: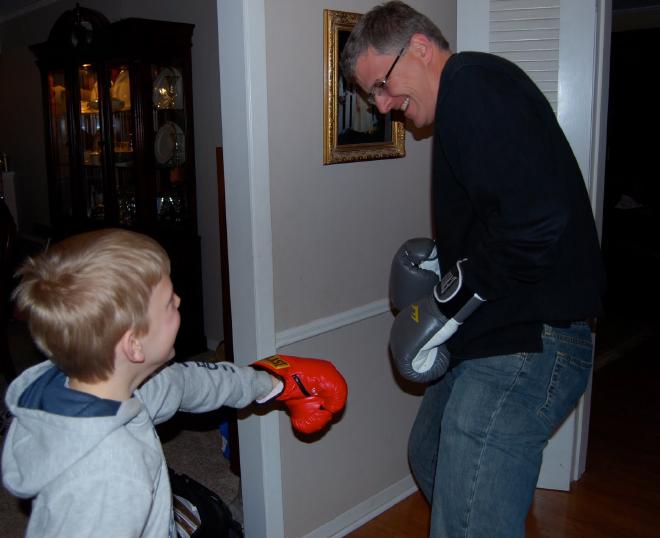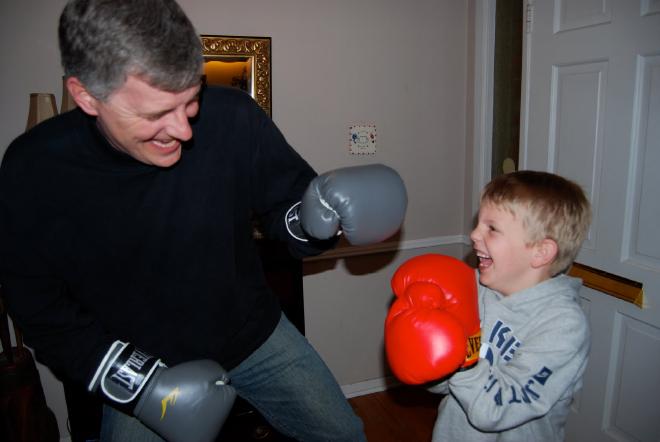 But if they do, I can make them a cake to help them feel better.
I know how to do that now.
Happy Valentine's Day!