A few of my favorite things ...
One of the latest joys of my life is pitching balls to my son in the front yard.
Savannah took this picture (taken as I was coming in from a run) and thought it was SO funny that she caught him swinging at a pink ball.  That poor boy can't catch a break in his house full of females.
But truly, for hours and hours he can swing at balls …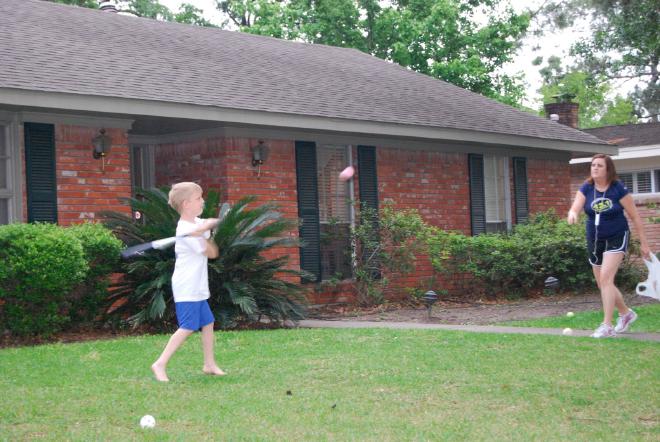 His favorite is hitting them over the roof!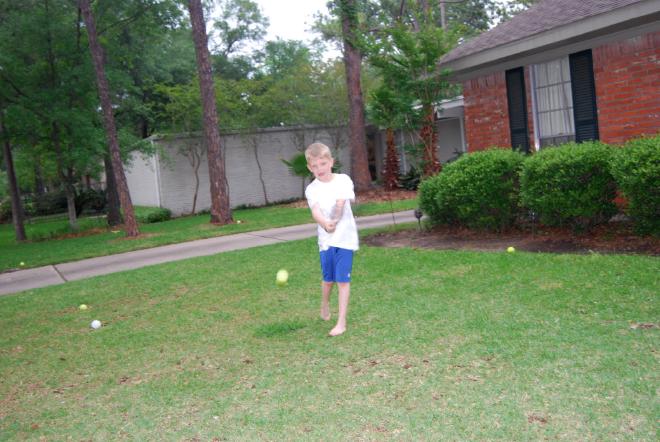 Eventually he starts acting crazy and we have to call it a day …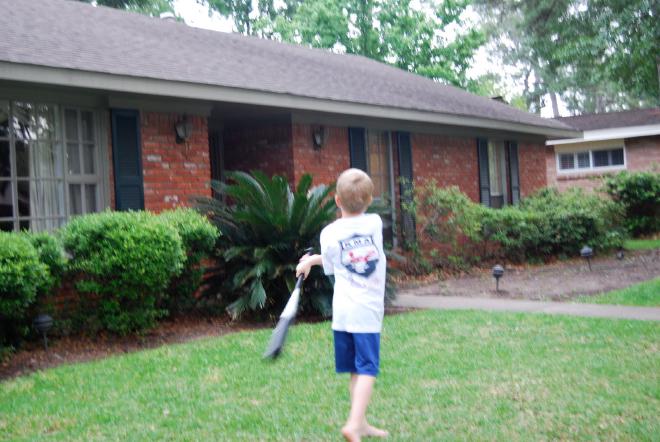 But the good news is that, the last few days, we've been able to come in and have these: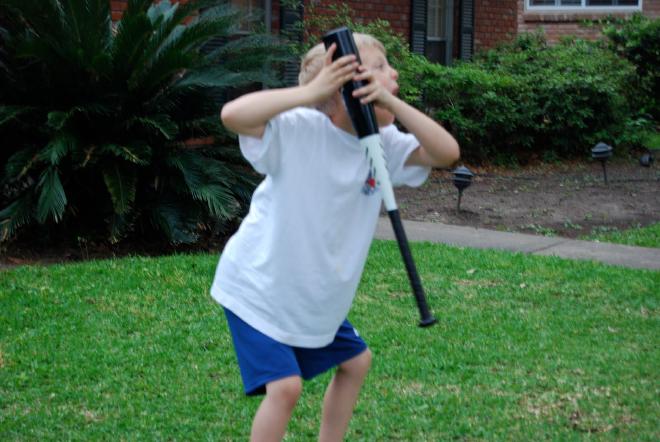 I made cake balls … and they've been a big hit.
Bill even said … "these are REALLY good" but he kind of acted surprised … which cracked me up.
The only "trick" was that you were supposed to add vegetable oil to the almond bark when you melted it.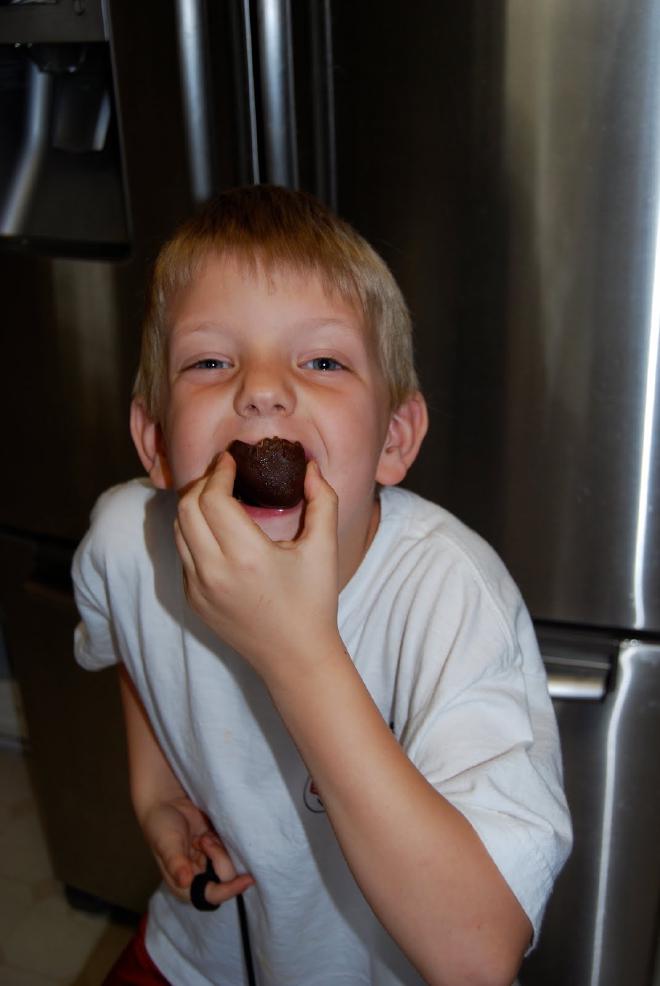 I forgot that part (would have seemed weird if it all just went perfectly for me now wouldn't it?!).
They still tasted good … and that's what matters!
Jacob has told me he's gonna hit a homerun in tonight's game.
Either way he can have a cake ball when he gets home!