Because not every day is your birthday ...
Especially if it comes in the summer.
You kind of feel ripped off.
Take it from this July 23 birthday girl.
Every year I wanted Captain Vick to come to my birthday and every year ole Captain Vick went on vacation in July.
And I was always a little (or a lot) jealous of the kids who had their birthday during the school year.  They got all the perks like "line leader" and stuff.  Some years they even wore crowns.
Summer birthdays … we got nothing.
Not that I'm bitter.  ☺
But in this new era … well, we celebrate summer birthdays in May!!
Just ask my July 24 baby.
We had to squeeze in Jacob's "school" celebration between all the other summer birthday babies whose mom's waited until as close as possible to summer to celebrate.
Here is my soon to be .. in the not so distant future … 7 year old.  I could not stop laughing when I was taking these pictures.  First because Jacob holds his hands in his pocket EXACTLY like Bill does … and that look on his face … well, I've seen it on Bill's face a thousand times.
Jacob's classmates sang "Happy Birthday" to him …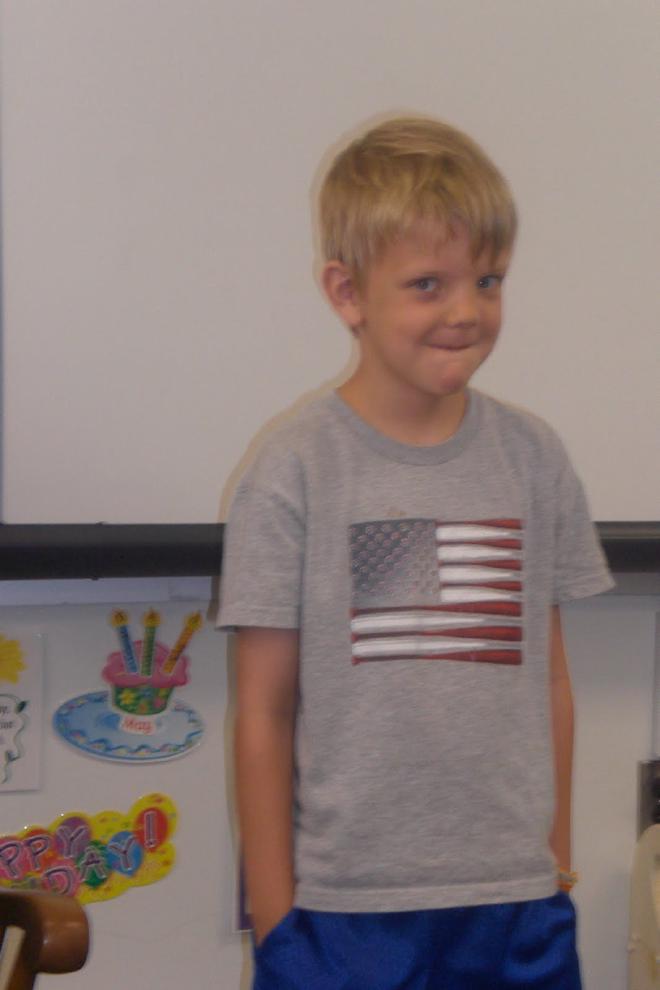 Followed by, everybody's favorite, cookie cake!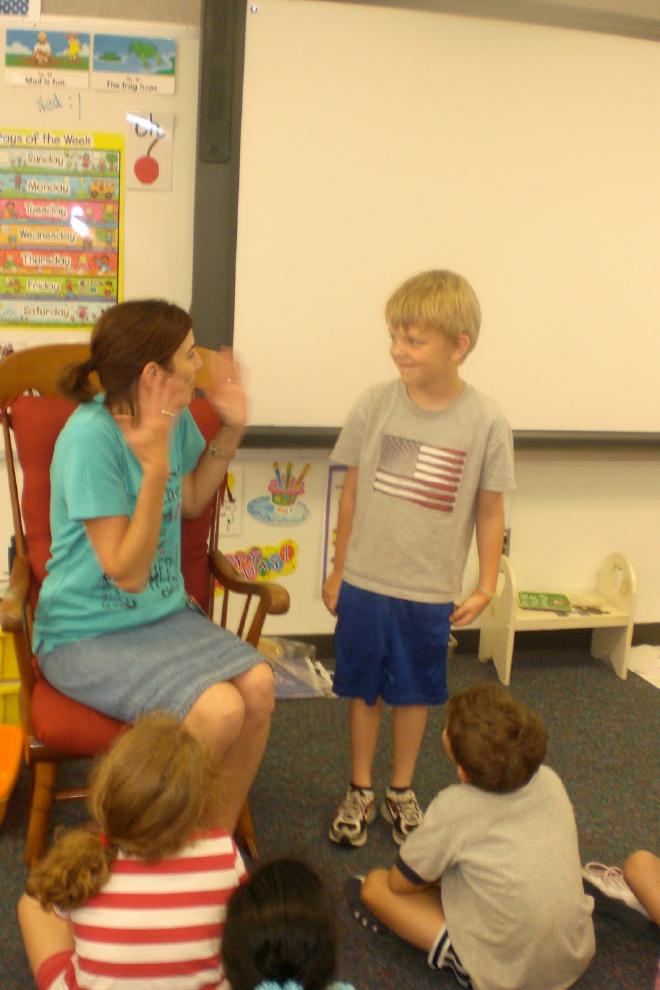 Jacob even helped me cut it …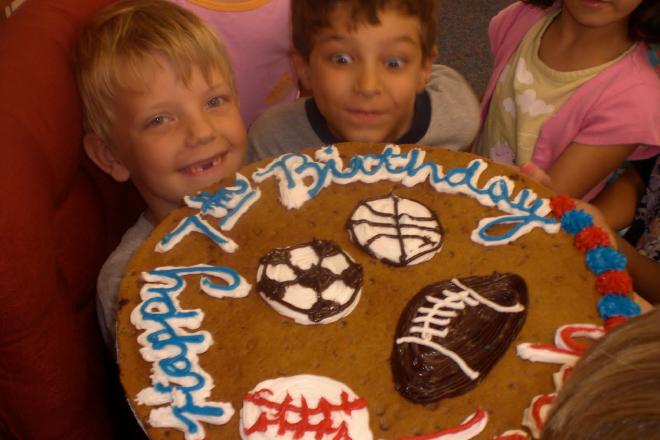 If you promise not to tell, I'll let you in on another secret.
Lean in …
I let him come home with me too!  It was 1:30 in the afternoon and he has asked me every other Wednesday this entire year when I volunteered in his classroom, if I would bring him home and I always said "no".
Today it was easy to say "yes"!
Seeing how it was his birthday and all.
*wink *wink.