I am not going to worry ...
Today was Jacob's kindergarten graduation.
And just because he didn't sing the days of the week song or the months of the year song, I'm not going to worry.
He did sing the ABC song, although I think the fact that it was an echo following the teacher just might be considered cheating.
He waited on his name to be called:
Marched across the stage: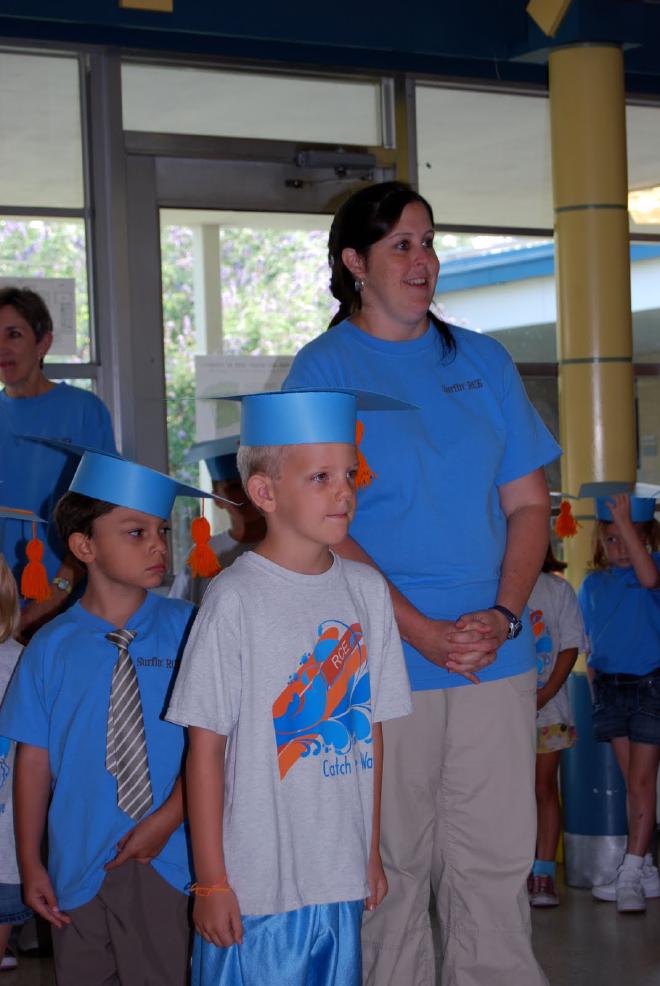 And shook hands with the principal: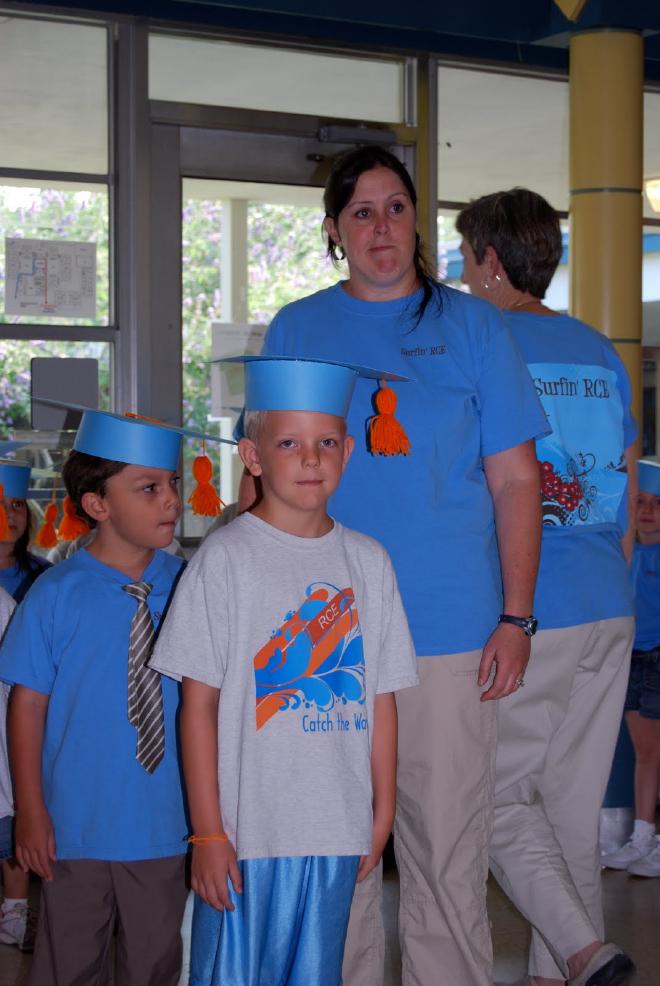 And shaking hands with the principal means it's a done deal.
First grade baby!
Please note the cute patootie sitting to the right of Jacob.  That is Jacob's sweet friend Glen.  How cute is it that he put a tie on with his school t-shirt?!?  This is the same boy who wore a tie and button up vest to the Christmas party and a pink shirt and tie to the Valentine Party.  He wins "best dressed" award hands down.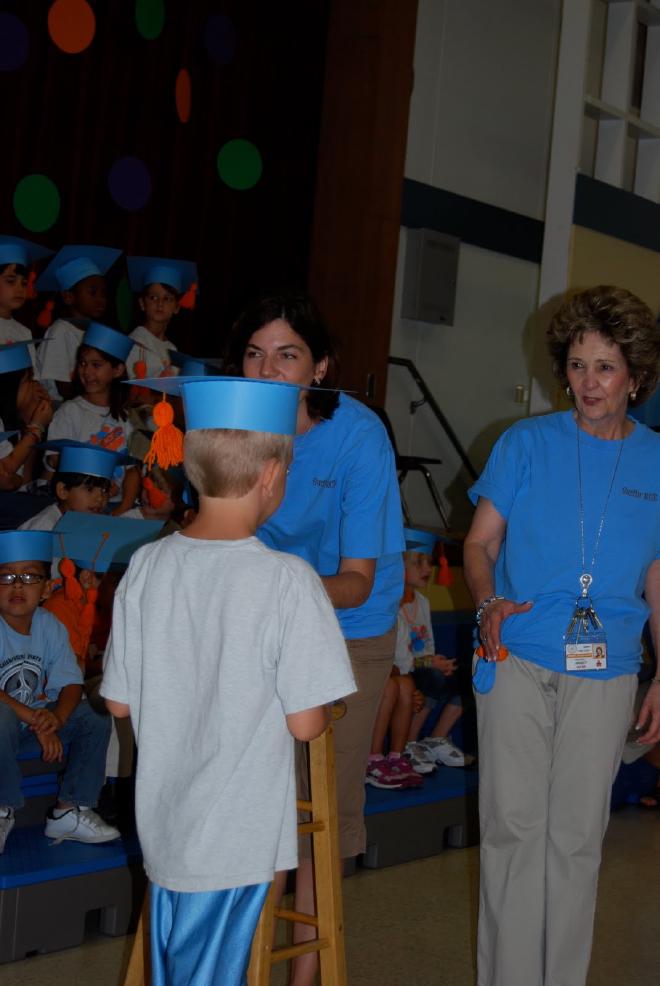 After the ceremony … what else?!?
Snacks!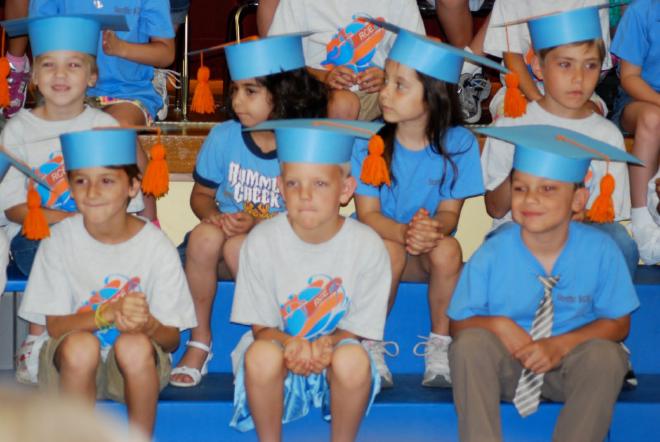 Proud dad …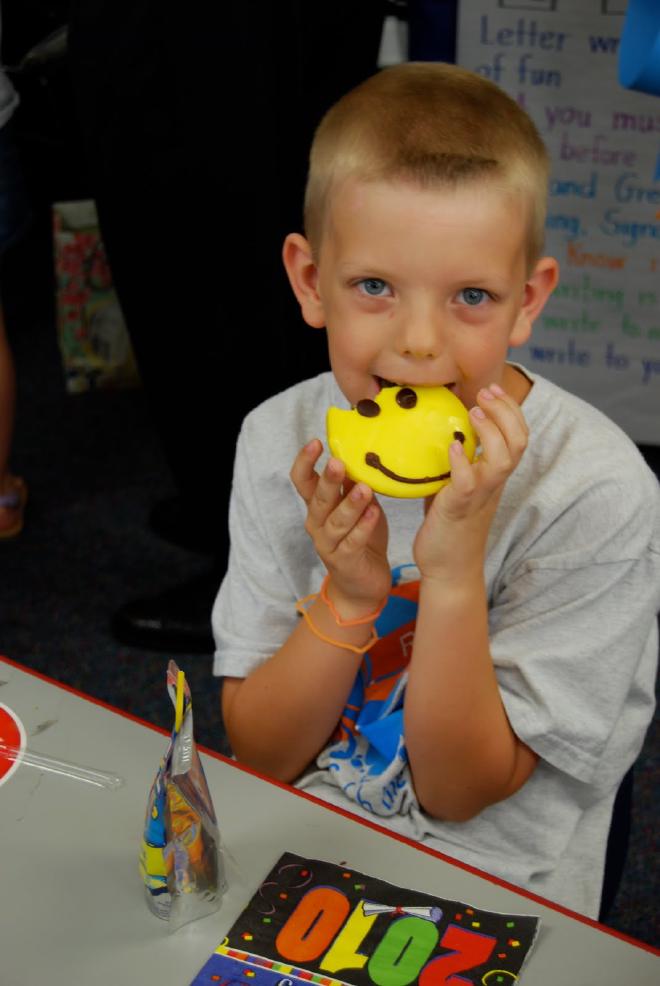 Fun friend …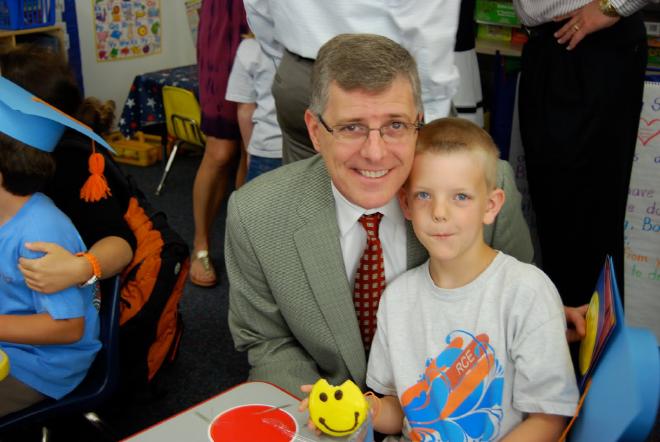 Nope … I'm not worried.
In fact, his teacher, Mrs. Timmreck, gave him a GREAT foundation with lots of love to boot!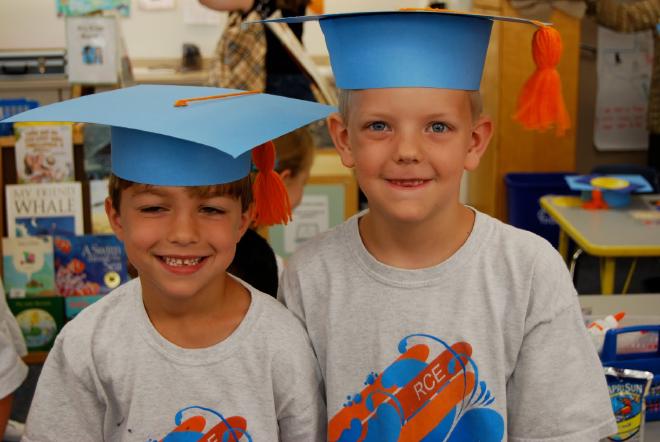 Yep, I think all her kids are gonna do just fine!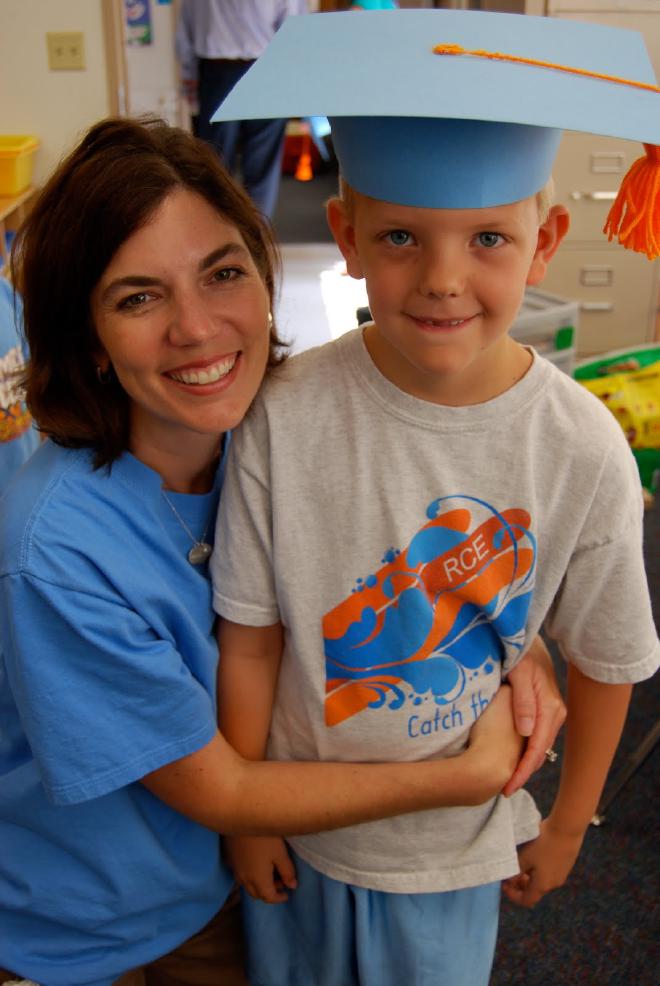 I can't wait to watch!