It's not whether you win or lose ...
Because people … Savannah's "Aces" softball team never won.
Not even once.
It was like watching "The Bad News Bears" except without the part in the movie where the team starts winning at the end of the season.
One might think this would bring some people down but those girls went out there like they thought they could win it …. every. single. time.
There were 10 girls from 10 different schools on the team.
They only really practiced just before the game.
They had several factors working against them, but …
they had a really good time together.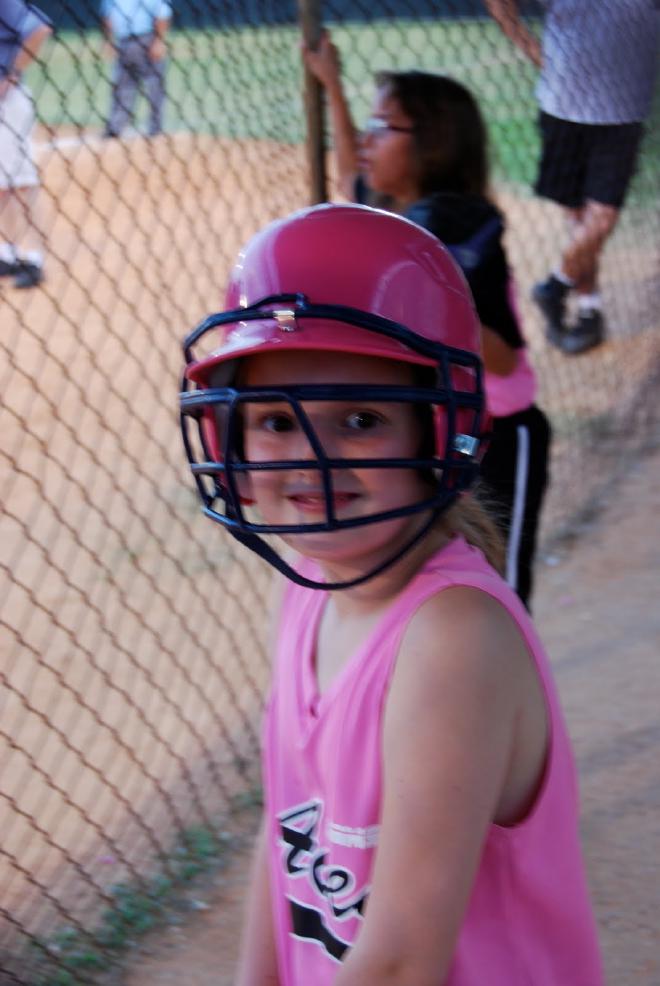 I thought they had the best uniforms … because who wouldn't want to be the pink team?!  Perhaps I should have sensed trouble brewing when several of the girls said they wouldn't play if they had to wear pink.  Now that I think about it … maybe that is what happened!
One Saturday Savannah had another conflict with softball.  We tried to guide her towards going to the other event … but she said "no".  She said "we have a 90% chance of winning today so I can't miss!"
Turns out what the coach had actually said was …. "I will bring items from the 99 cents store and if we win you can pick something out."
90% … 99 cents.  I thought that was hilarious.
We also had THE funniest team mom ever.
Except he was a dad.
He would send emails saying things like … I'm sure some of you are wondering … "Why are we having the party now?  What will we do if we go on a 4 game winning streak and win the silver division?"   If it happens, I will cheer along with the rest of you … and prepare for the swarm of locusts which will consume all heaven and earth. From a statistical perspective, I think we are safe from the 4 game winning streak.
He bought the entire team trophies at the end of the season … just because he wanted to do it.
Going home from the last game in defeat, out of the back seat I heard … "Mom, I can't wait for next year."
Lord help me.
I'm not sure there will be a "next year" of softball for us … but I loved Savannah's "not gonna quit" attitude.
For the team party, one of the moms (who had already made softball pants for the entire team) made these cute t-shirts for all the girls.  She told them they may not have won, but they had the best stuff!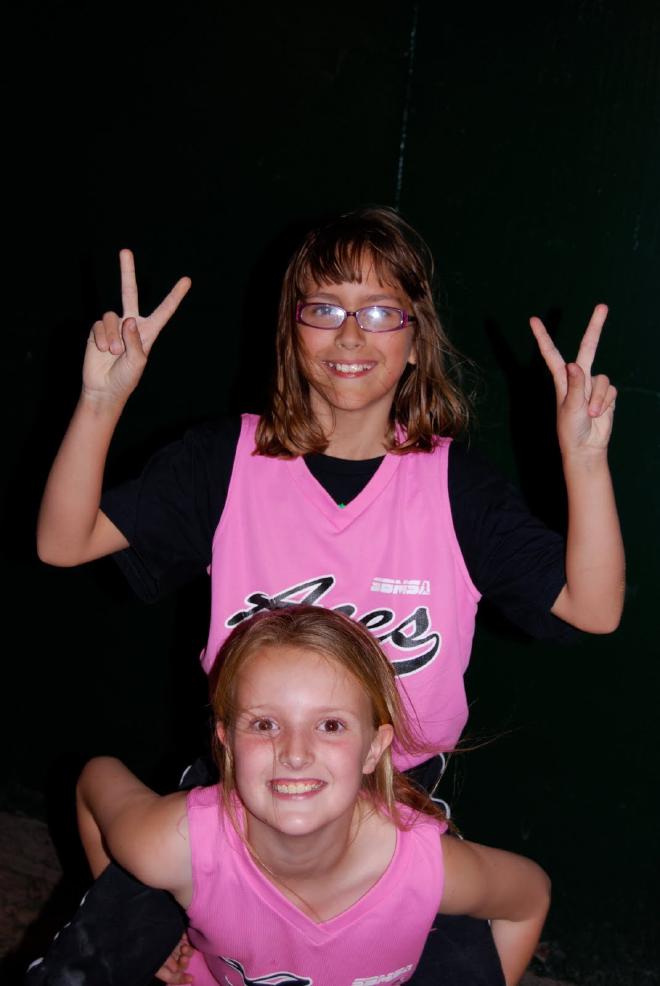 And I was disappointed that several parents didn't bring their children to the party.  I think the frustration of the season caught up with them.
But I'll tell you this … those little girls deserved to celebrate.
Because, like the old saying goes, it's not whether you win or lose ….
It's how you play the game.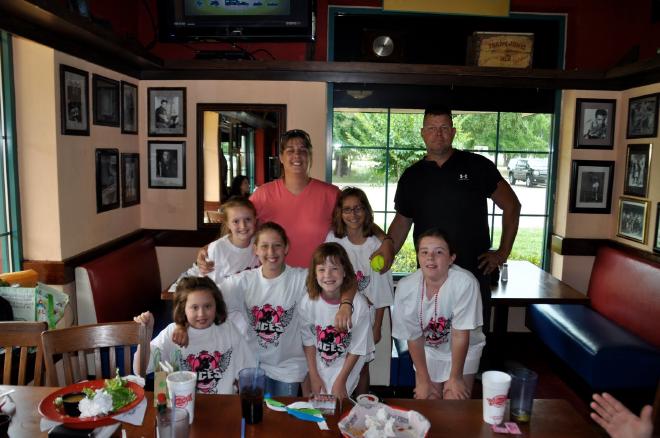 Way to play "Aces"!