We had it glowin' on ...
On the way home from Tyler on Saturday we stopped at the glow in the dark mini golf in the Woodlands for Jacob's "family party".
But wait …. before we did that, we stopped at McDonald's for dinner and I still can't believe we asked someone to take our picture.  In McDonald's!  I do like this noveau booth though.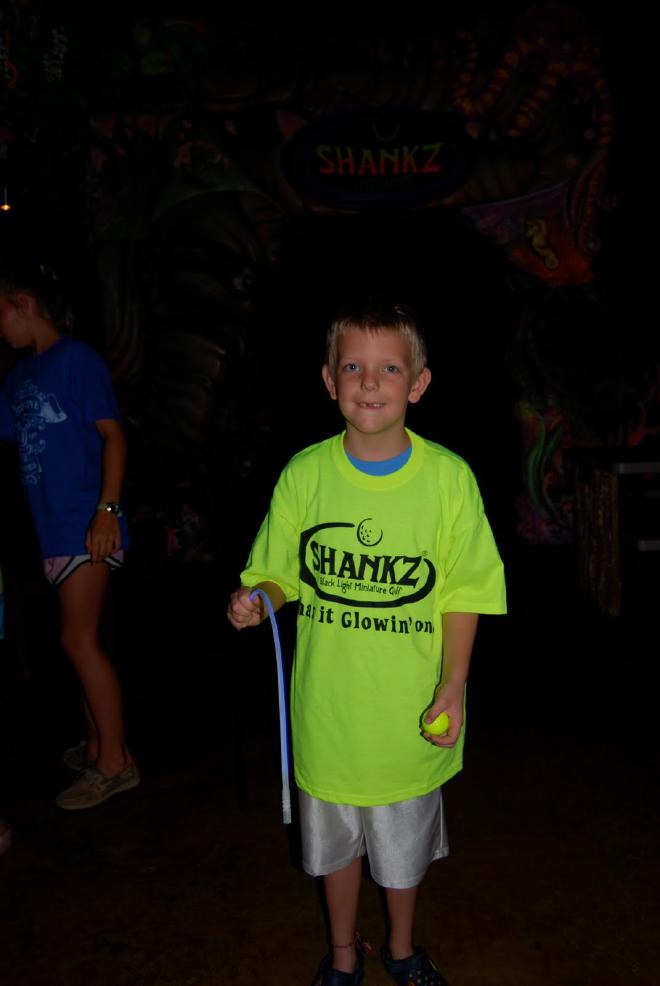 But back to Glow in the Dark golf.  Since it was a party, we all had to sign Jacob's glow in the dark t-shirt.   And they gave Jacob a glow in the dark necklace … a party favor of sorts.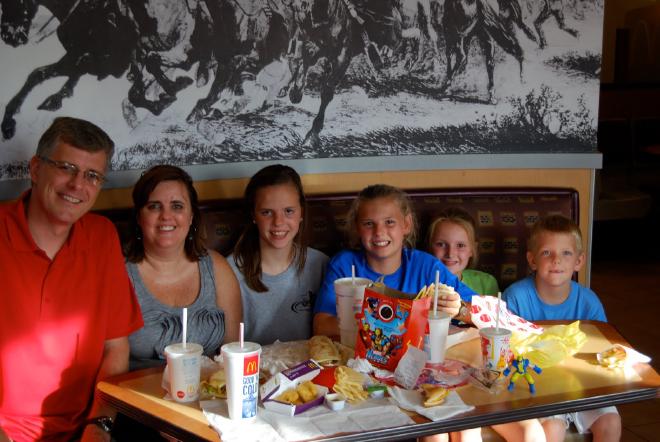 It was SO fun.  The only rule was that the birthday boy always wins.  Always.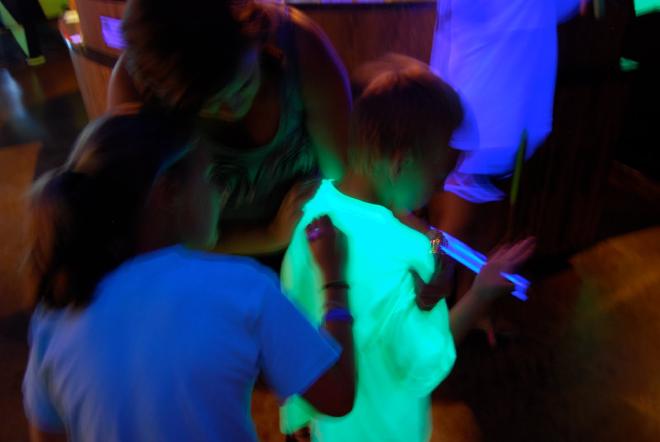 He even played glow in the dark air hockey …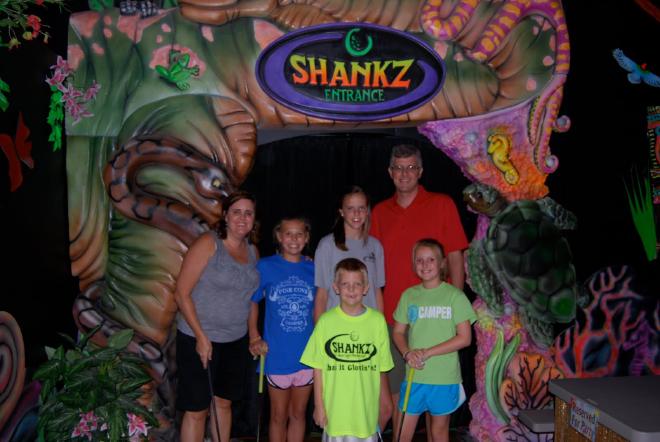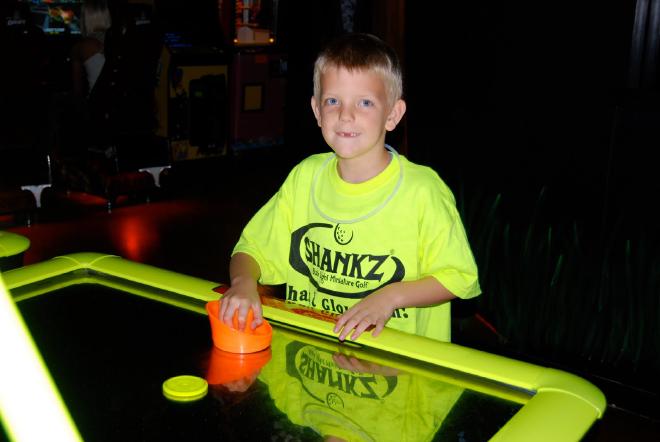 And just when Jacob thought his family party couldn't get any better?  Well, we stopped at Baskin Robbins for a Clown Cone on the way home.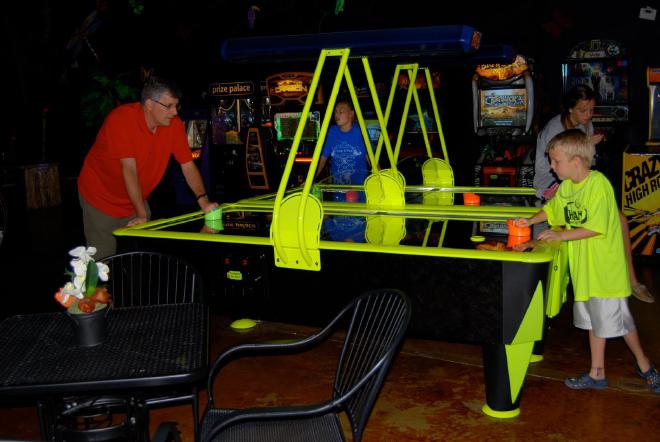 And that's just pure sweetness.
Which is exactly what Jacob is to our family.
Pure sweetness with a glow about him that brings us such joy.
I could eat him up just like a clown cone.