Choosing Joy ... even when there is glitter everywhere!
I cannot begin to tell you how much I enjoyed the Crier Creek Mother Daughter Retreat over the weekend.  Thank you to those of you who prayed for that event, for me and for the women who came.  I loved meeting all the moms (and their daughters!) and getting to know many of their stories.
I especially enjoyed hanging with this girl …
Savannah is holding one of the MANY crafts she did over the weekend.
The first thing we made was a coffee filter wreath.  I had to keep reminding myself during this craft that the theme of the conference was to "Choose Joy".  Because, really and truly, there is not much about crafting that brings me joy.  Stress, yes …. joy … well, I have to choose it.  :)
Thankfully when we were making the coffee filter wreath, a sweet family had mercy on Savannah and I and helped us along in our project.  Had they not extended that kindness to us, it is quite possible that Sav and I might still be sitting there right now staring at our unfinished wreath.
I must say, I'm pretty proud of how it turned out …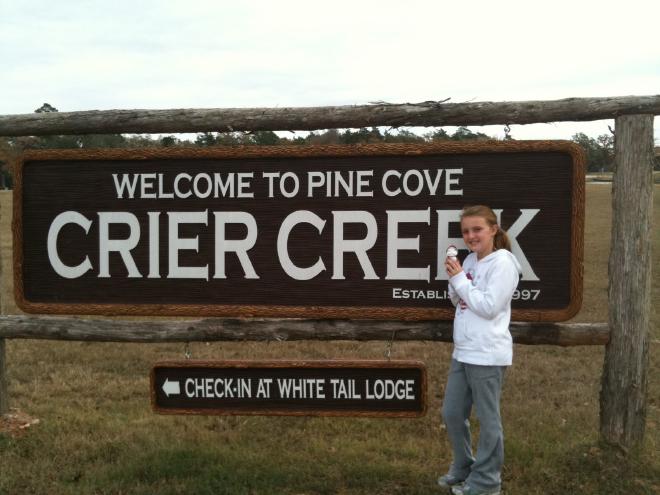 No one is gonna confuse Savannah and I for Martha Stewart … but we did all right.
The next day she decided to make a Christmas tree out of a magazine.  It was kind of fun until we had to use an ENTIRE can of silver spray paint to coat it.  There was a moment where I thought I was gonna be too high from the fumes to actually do the evening speaker session, but it all worked out.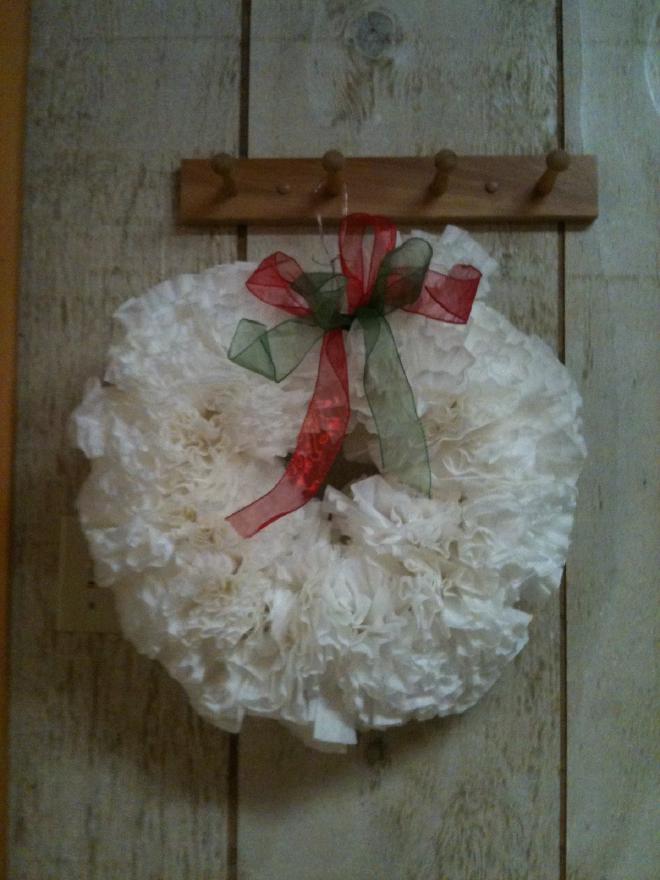 There were so many fun moms and daughters there.  Here is one of them.  She has a really cool way of compiling her pictures of the retreat on her blog.  I only know how to upload them and put them individually on the blog.  I think she must be "craftier" than I am … hers look cute!
Speaking of pictures … WE FOUND OUR PRINTER CABLES and can download pictures onto the computer again.  Of course, I forgot to take my camera to the retreat so all I have are these from my camera phone … but still … it's so exciting!!
On a side note … kind of a cool story … on Saturday we got a contract on our house!!  Yay!! I was actually in the craft room and said … "I think I'll run back to the cabin and check and see if anyone has bought our house".  I was kind of joking (and ok … I needed to get out of the craft room for a second!!!) … but when I got to the cabin, I had a text that said … "contract is on it's way!".  That was the same day Bill found the missing cables and we really needed them to be able to print out the documents! I love seeing how God is working out every single detail.
I really feel like we had a little Christmas, Savannah and I, as we went on a hayride and sang "Jingle Bells", we had hot chocolate, and really and truly treasured the time we had together.
That's what Mary, Jesus mother, did in Luke 2:19 … she treasured up all that was happening in her heart.  The stinky animals, a manger for a crib.  It wasn't perfect but she was holding the Saviour of the world.
And I want to be like Mary this season and remember to treasure the special moments throughout Christmas and through the New Year.
Yes, even the moments that include glitter.