The fastest review of fall you've ever seen ...
This fall has been somewhat of a blur.  I seriously can't believe we're weeks away from Christmas.  Didn't I just send my babies back to school?  And yet as I look at my calendar, my "to do" list and listen to Christmas music, I know it really is Christmas.
But the fall has been filled with activities … many of which included cleaning my house.  Day after day after day.  In late September we put a "for sale" sign in our yard and … as you know … it was about that time that our printer cords disappeared.  For those of you who have asked … we found them in the game cabinet … which means one thing and one thing only … we threw them in there as we were racing around getting ready for a showing.  We threw things in the dryer, in the washer, we put things in the dishwasher that didn't belong there … and I'm quite sure we will never find all the things we stuffed here and there.
But with the return of the cords comes the downloading of the pictures.  There are too many and it would take too long to show them all but for the sake of documentation, here is a summary:
1.  Savannah turned 10.  I'm not sure I ever showed that although it happened before the loss of the cords.
2.  Savannah was an m and m and Jacob was Luke Sky Walker for Halloween (I figured out by looking at the pictures that the cords were lost in late October … after we went to the pumpkin patch but before Halloween - not that it matters one single bit … just thought I'd tell ya).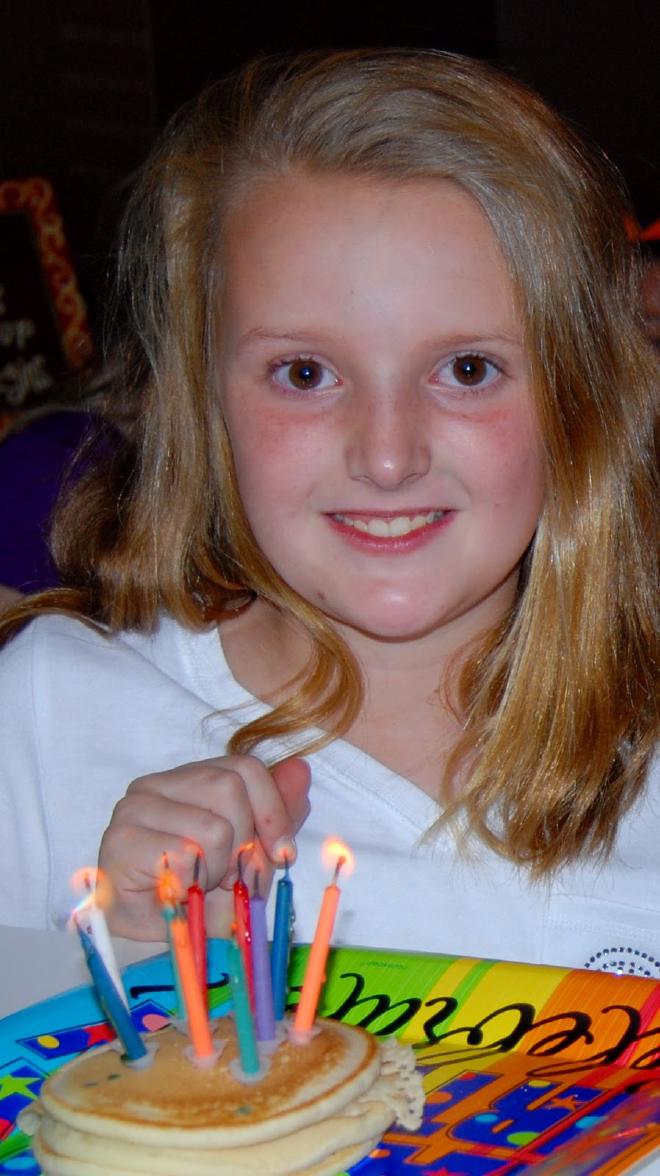 4.  Thanksgiving was fun!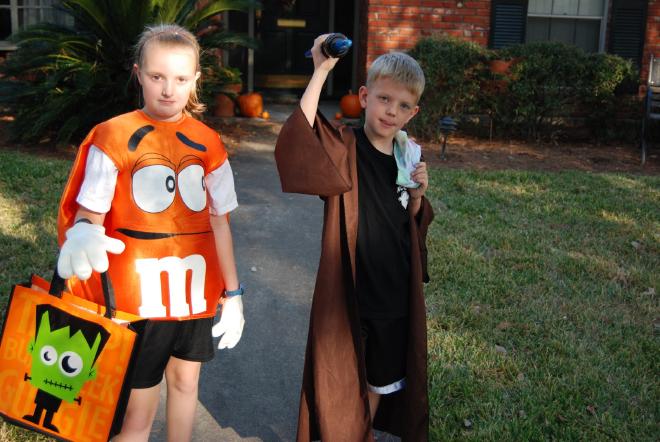 It actually kind of looks like only Bill and I and maybe my dad are having fun, but really … we all did.  :)
4.  Remember when I told you my kids were hanging out of our new magnolia tree?  Well, here it is:
And these were the neighborhood kids who joined them: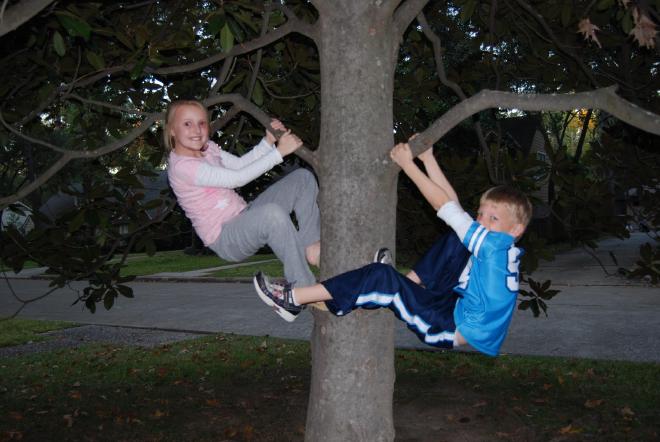 And it was at that very second that I lost the keys to the new house.
But I think you already knew that.
So glad it is Christmas and so glad I have pictures again!
Speaking of Christmas, come back tomorrow … I have something cool to show you.